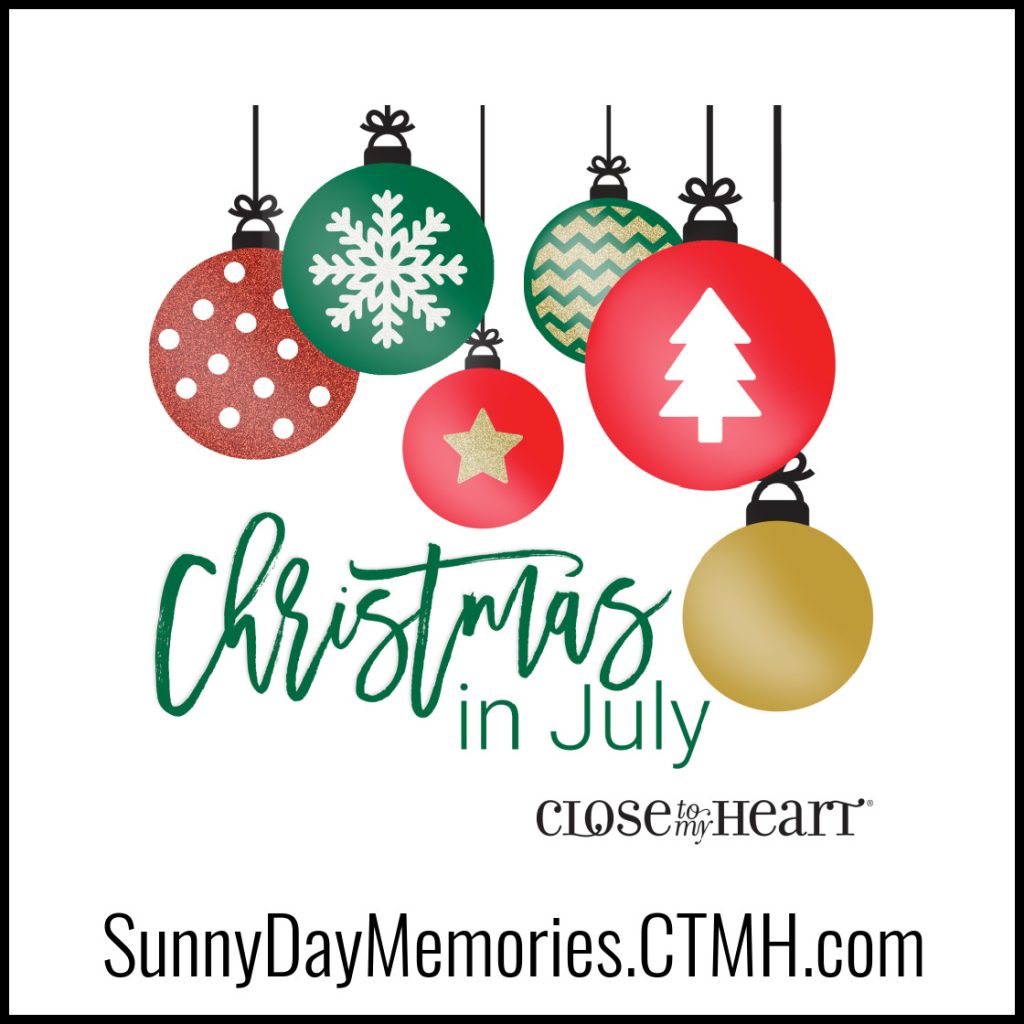 Starting today at 2 pm (PDT), Close To My Heart is holding a Christmas in July Flash Sale. You'll find great discounts on some of your favorite holiday craft items. This sale will run through 10:59 pm (PDT) Sunday, July 19th. All items are on a while supplies last basis. You know what that means?! Shop early!
I just got a little sneak peek of what to expect at this sale. There will be 2 EXCLUSIVE–only through this sale–stamp sets. One is called Santa's Coming and the other is called Made in the North Pole. So cute! There will be cardstock in holiday colors. Glitter paper (yay!) and Flip Flaps. I love that there will be Flip Flaps included in this special. These are so awesome. If you haven't tried them before, now is a great time with this Flash Sale! Plus, there will be dozens and dozens of other products on sale too.
Finally, here is my tip for those that are die-hard deal seekers. Login to your Close To My Heart account (or create your account if you don't have one yet) before the Flash Sale begins. That way it saves you that little extra bit of time when time is of the essence. Maybe 5 minutes before the sale begins. That way you are ready to shop and check out as quickly as possible during the Christmas in July Flash Sale.