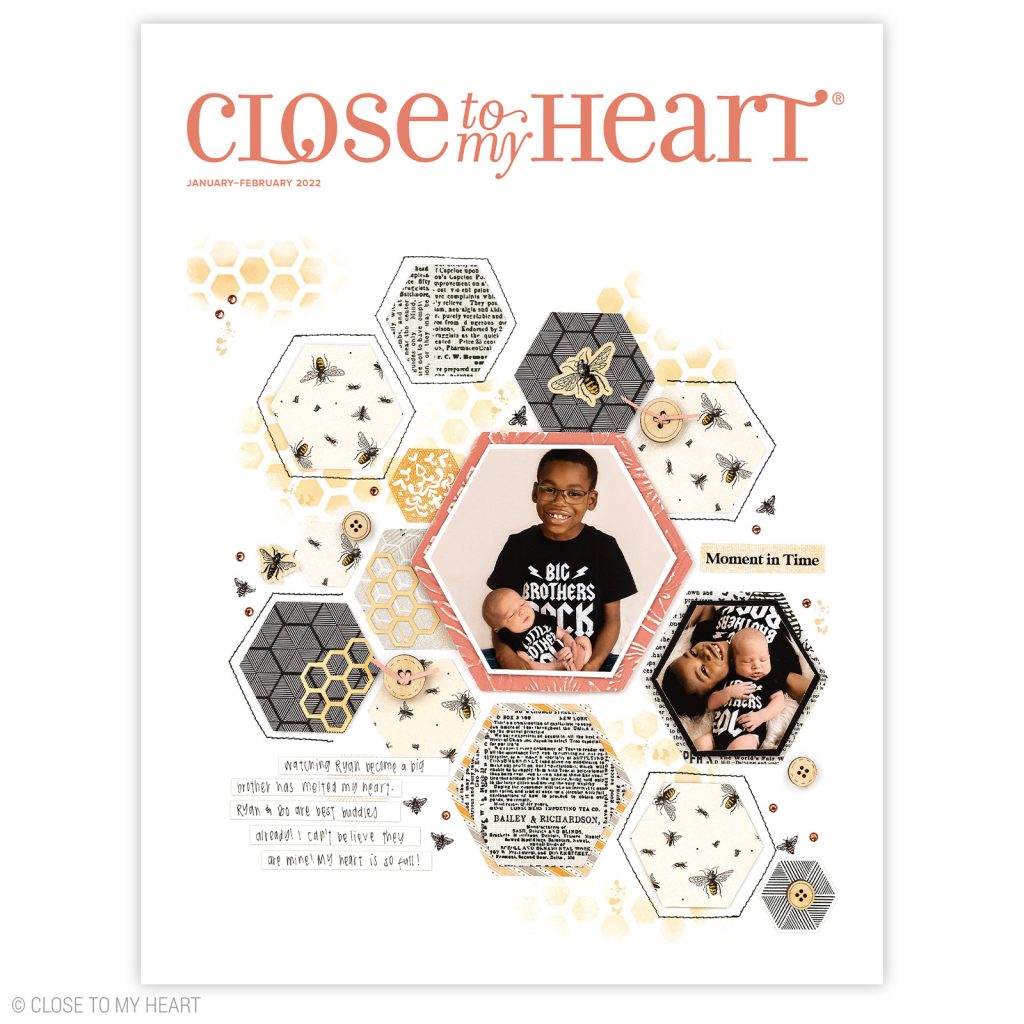 Yesterday I shared an adorable card created with products from the *NEW* Close To My Heart January-February Catalog. I told you that I'd share more about it today. And that's what I intend to do! Have you seen it yet? If you haven't, you can check out the online version HERE.
As you'd expect, there's all the usual new items you'd expect. New papers, stamps, dies and accessories. But oh my goodness are there some really great ones! I thought I'd point out a few of my favorites for you. And of course, I'd love for you to share what your favorites are, too. Be sure to leave us a comment and let us know.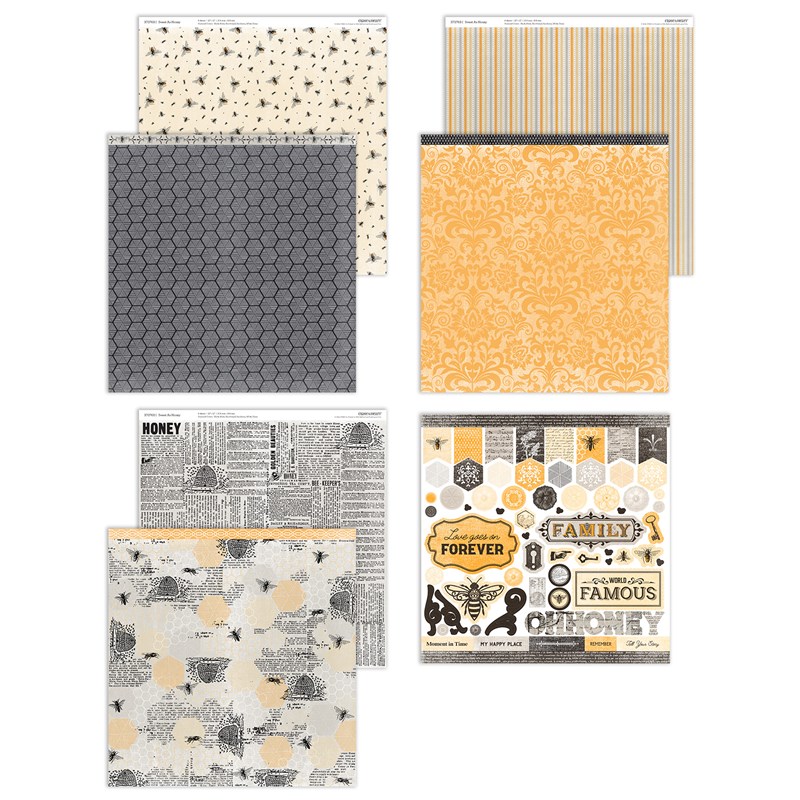 Let's start with paper. The *NEW* Sweet As Honey Paper Collection is my favorite in this catalog. Although, I also really love the Mix-in Collection I shared with you yesterday! If you've been a fan of CTMH for a while now, you might remember a similar collection years ago. I feel like it had brown tones instead of the black and grey ones that this one does. But I remember loving it just like this one. I especially love the newsprint pattern in this current collection.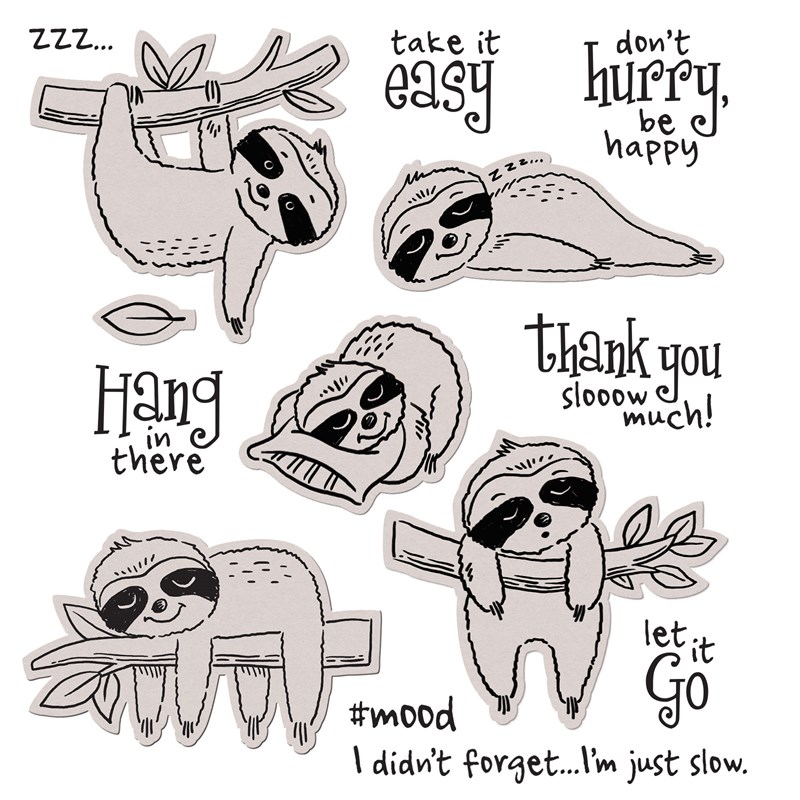 Truthfully there are A LOT of really great new stamp sets. But this adorable sloth set called Take It Easy jumped out at me right when I saw it. I don't know what it is with sloths right now but they are very on trend! As is the case with most of our stamps, you can choose to get it with or without coordinating dies. (All the shaded in images are the coordinating dies.)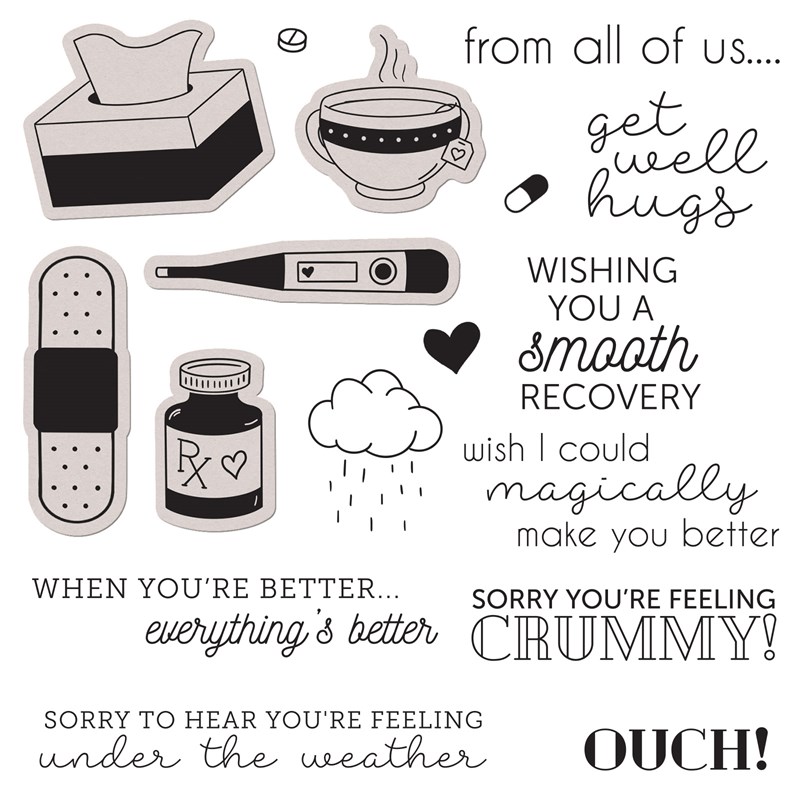 Another great set–especially with COVID–is the Under the Weather Stamp Set. It feels so amazing to receive a handmade card in the mail when you're healthy and feeling alright. But can you imagine when you are feeling crummy or having to quarantine and you receive a handmade card. Just knowing people are out there thinking of you and wishing you a speedy recovery is pretty great, right?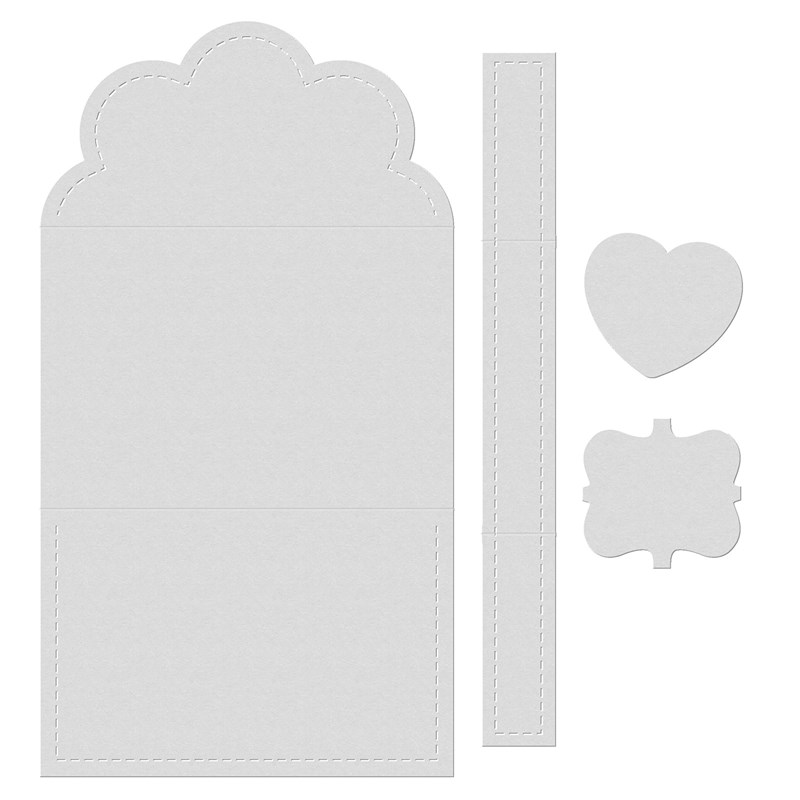 I was super excited to see the 2 new stand alone dies for creating fun cards in a snap. You have the option of this Scalloped Note Card one or the regular Note Card one. Both come with a handy belly band and accessory dies.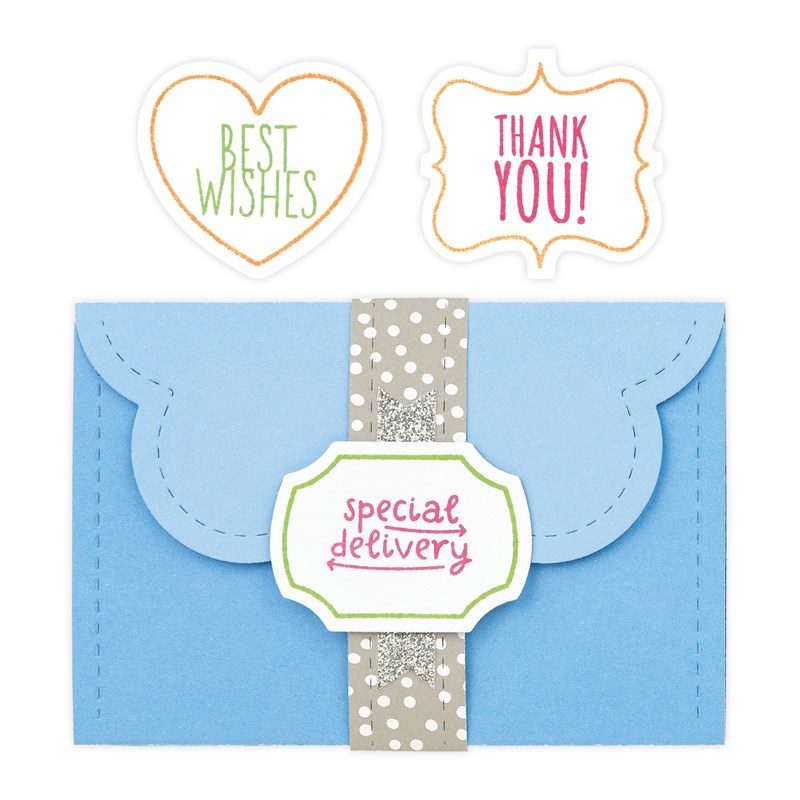 I especially love how perfect the die is for showing off our two-tone cardstock! Look at how fun that is.
There is so much more to see. These are just a couple of my favorites I wanted to share with you. Be sure to check out the Close To My Heart January-February Catalog and let us know what your favorite items are by leaving a comment below.