This weekend at the Santa Clara Scrapbook Expo I designed a Make-n-Take project that nicely converted from a layout into a handmade card.  It's really cool how it's super easy to use your scraps from your scrapbooking to create a darling handmade card!
I knew I wanted to use our fabulous *NEW* Roxie papers and I also wanted to incorporate our awesome  *NEW* Cricut Art Philosophy Collection (and man…the word is out on this!  We had TONS of people stopping by asking all about the new exclusive cartridge!)
So on Friday, I did a Layout Make-n-Take.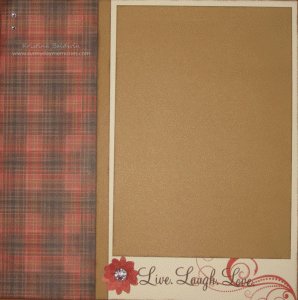 We used the *NEW* Love Life Stamp set along with our *NEW* Bling Assortment (LOVE these buttons that are in here!!)
And on Saturday, I converted it into a card.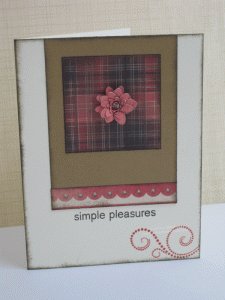 Cool, right?  So are you more of a scrapbooker?  Or a cardmaker?  Or both?Leave a comment and let us know!