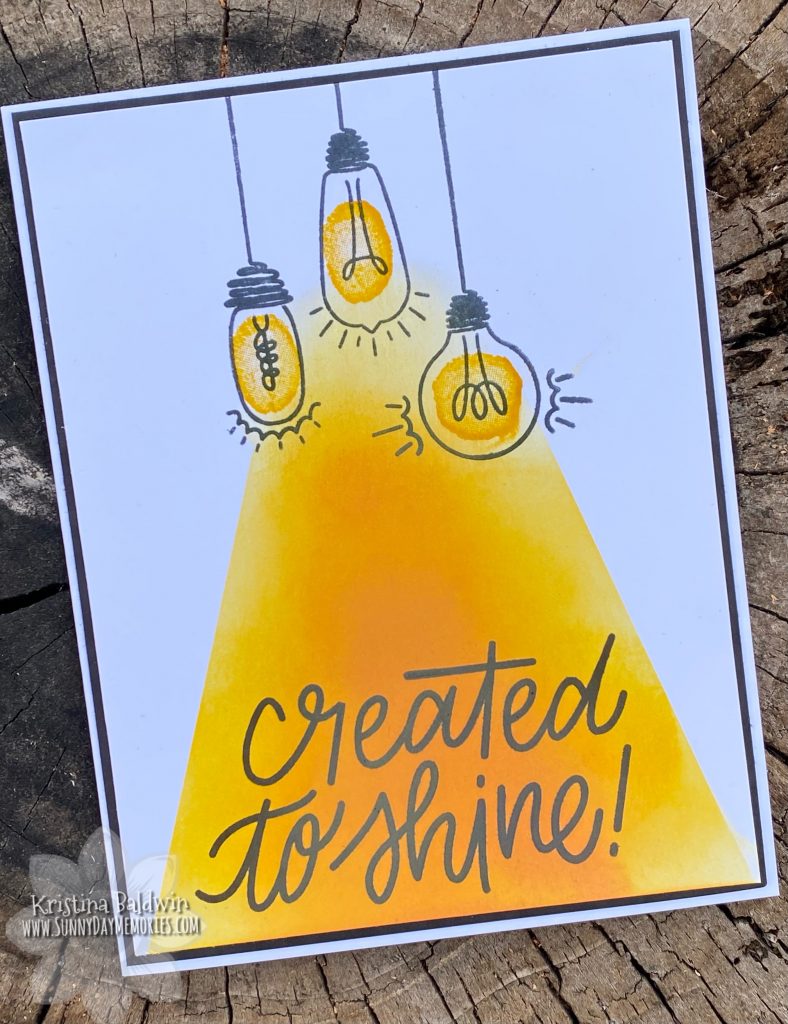 For this week's Make It Monday (85th edition), I am sharing this fun Created to Shine Card. I created this card using this month's Stamp of the Month, Created to Shine.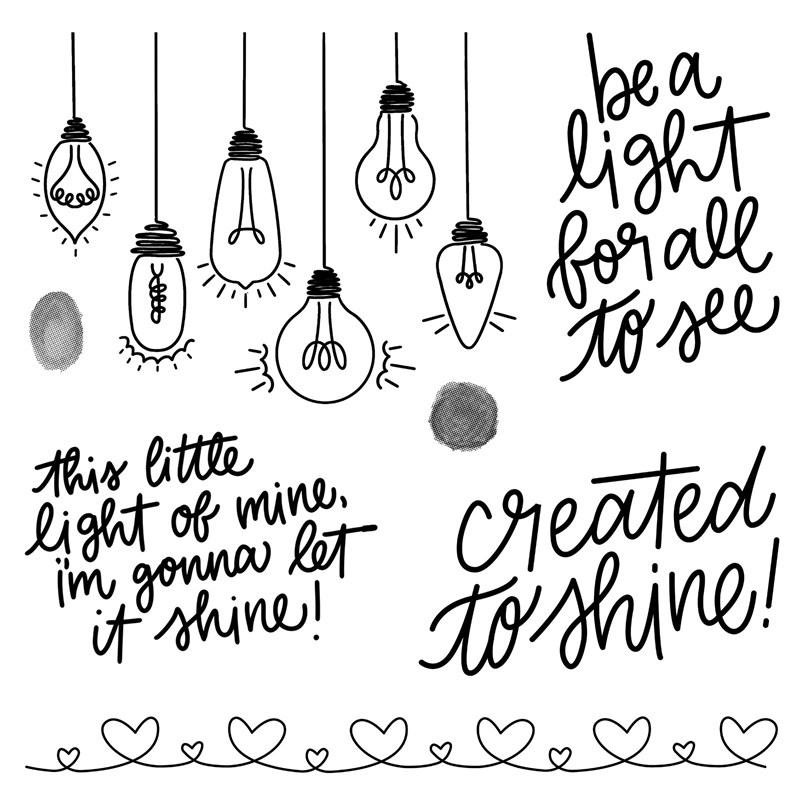 This stamp set really has a lot of creative potential to it. I've seen a lot of wonderful cards and layouts created with this set. And I have no doubt I'll see many more throughout the month!
For my card today I kept the design really simple. I used a really open canvas so that I could truly showcase the beauty of this set. The whole collection of lightbulbs seemed like too much for what I wanted to create so I masked off some of the hanging lights to get a smaller section for my card. I used those little ink blobs to color in the lights. Aren't those such a fun addition to this set?! I love that you can use them or simply color in the lights with colored pencils, markers, watercolors–basically with whatever you have and want to use.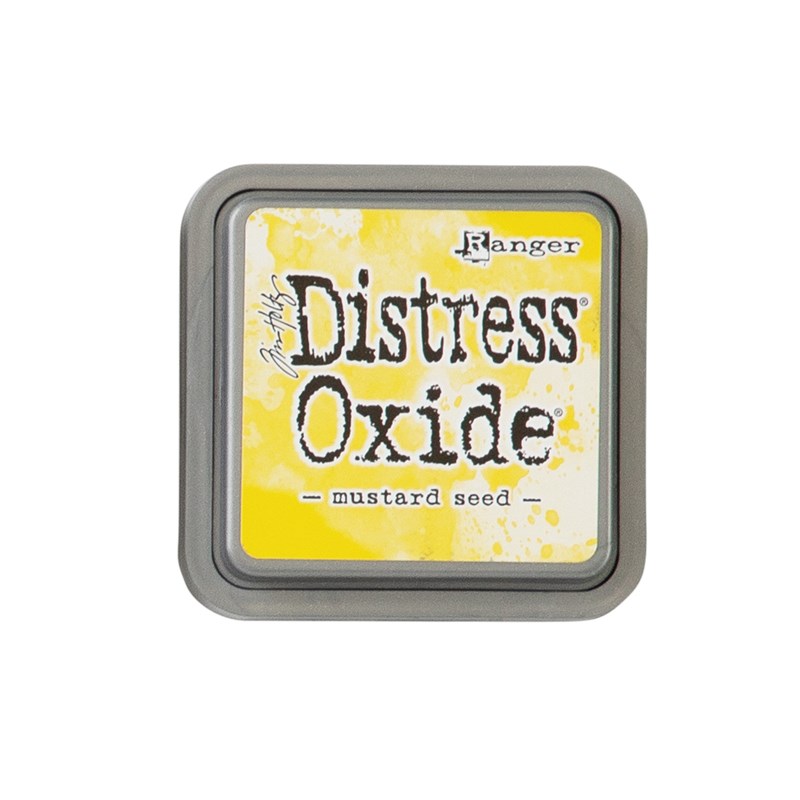 Mustard Seed and Spiced Marmalade Distress Oxide inks were what I used to create my light beam to focus on my sentiment. Washi Tape can be a super awesome tool–not just a decorative embellishment! I took a strip of it on both edges of the outer lightbulbs to keep the ink focused and crisp. It created the perfect spotlight effect.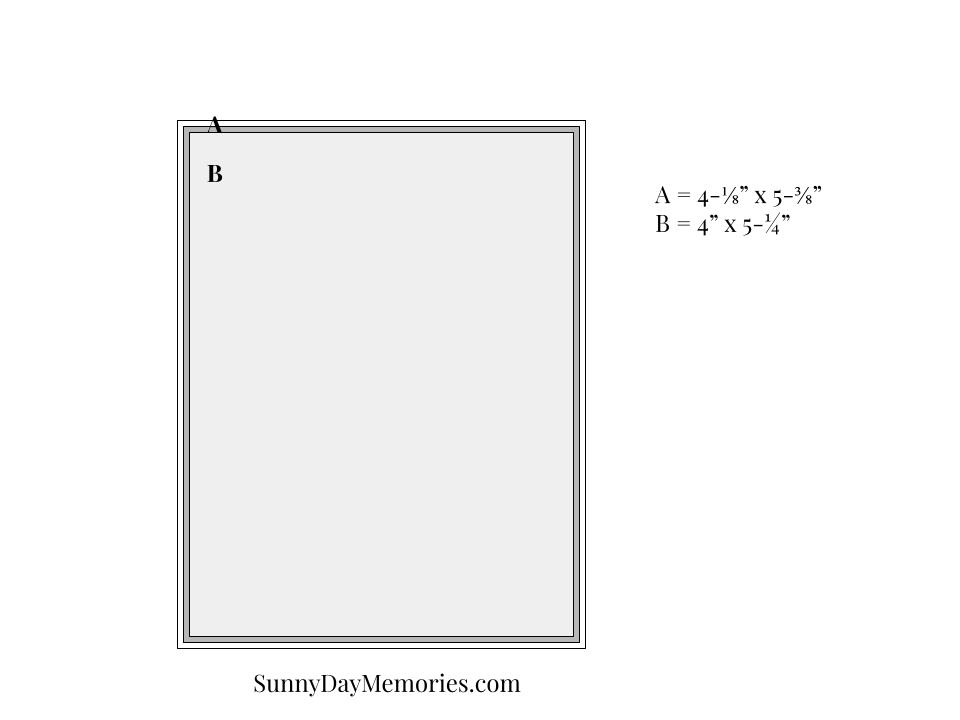 While it is a simple sketch, since today is Make It Monday, I made up this quick Card Sketch for you to use to create your own card. If you don't like using 1/8″ increments, you could always adjust it to 1/4″ ones (i.e. piece A would be 4″ x 5-1/4″ and piece B would be 3-3/4″ x 5″.)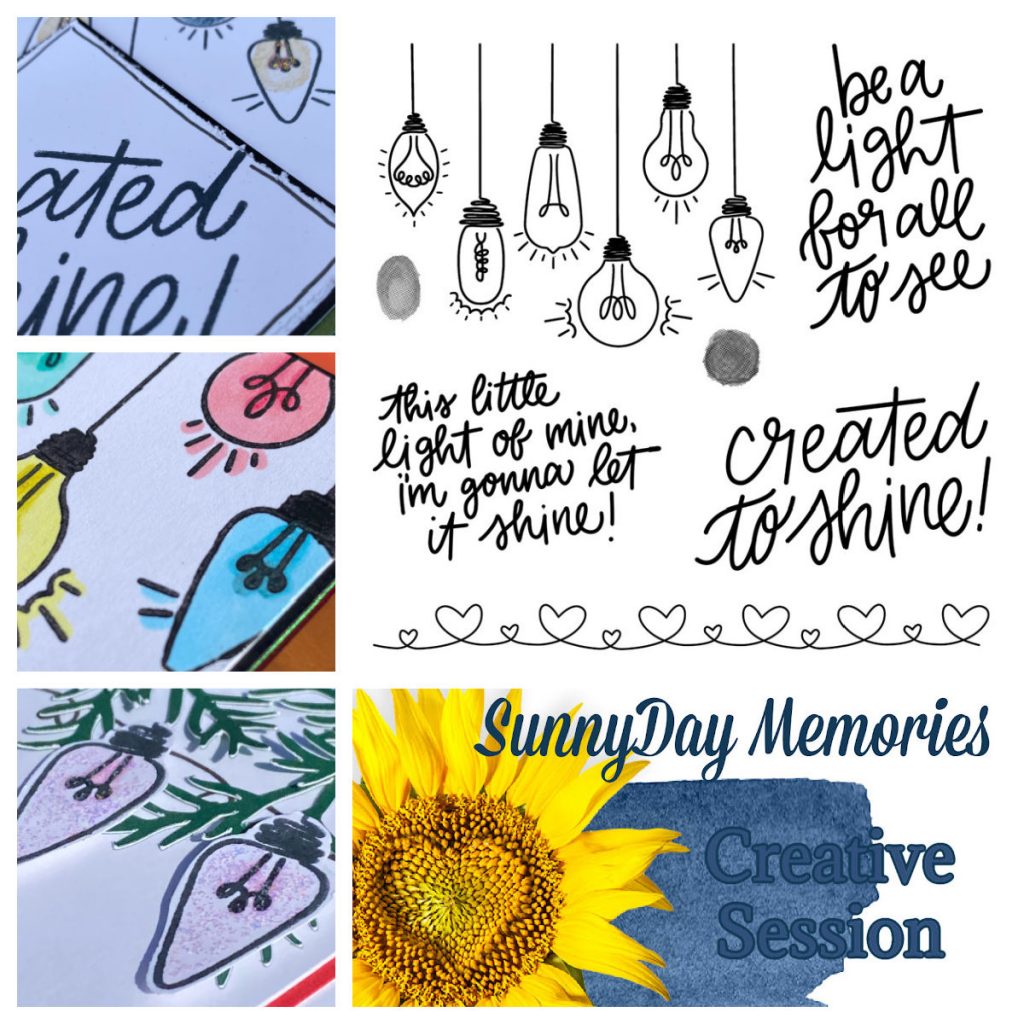 Did you know you can get this stamp set for only $5? Or even FREE? It's true. Each month Close To My Heart offers an exclusive stamp set that is only available for that month. When you make a purchase of $50 or more, you can choose to get this exclusive set for only $5 (it retails for $18.95.) Or if you are a VIP Customer, you can get it FREE! Plus, each month I create 3 projects with the Stamp of the Month and create a tutorial full of techniques. As a thank you for making a $50+ purchase with me (whether or not you select to get the Stamp of the Month or not), I gift this PDF Tutorial to you.
Since today is Make It Monday, I encourage you to create your own card using this Card Sketch. It offers you the opportunity to create a scene with your card like I've done here with my Created to Shine Card.