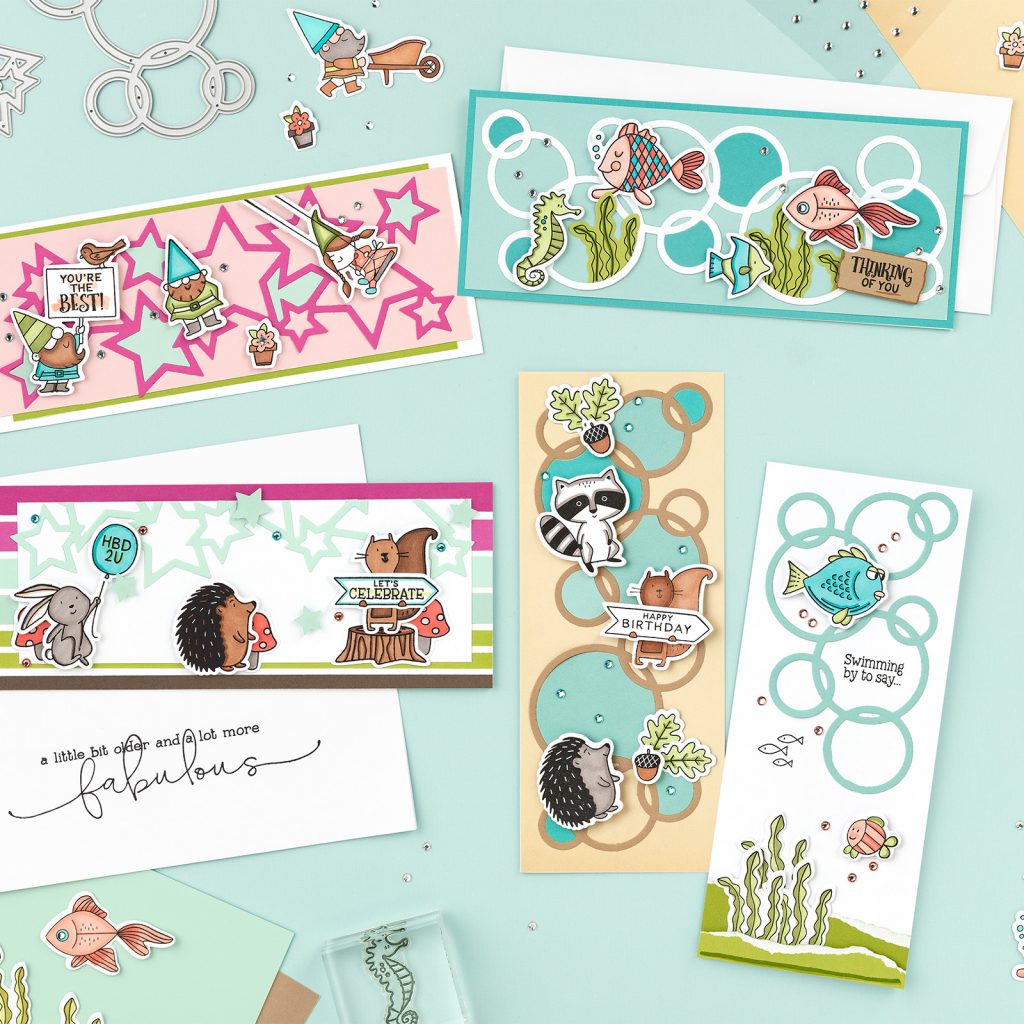 Are you ready to see the CTMH National Stamping Month Special? Truly the Slimline Celebration Special is one to check out! Not only does it come with 4 fabulous stamp set options, but there's 2 *NEW* Slimline dies as well as 2 kit offerings, too.
First of all, each of the stamp sets are so perfectly adorable. Yesterday, I shared a card using the Mini Garden Gnomes Stamp Set.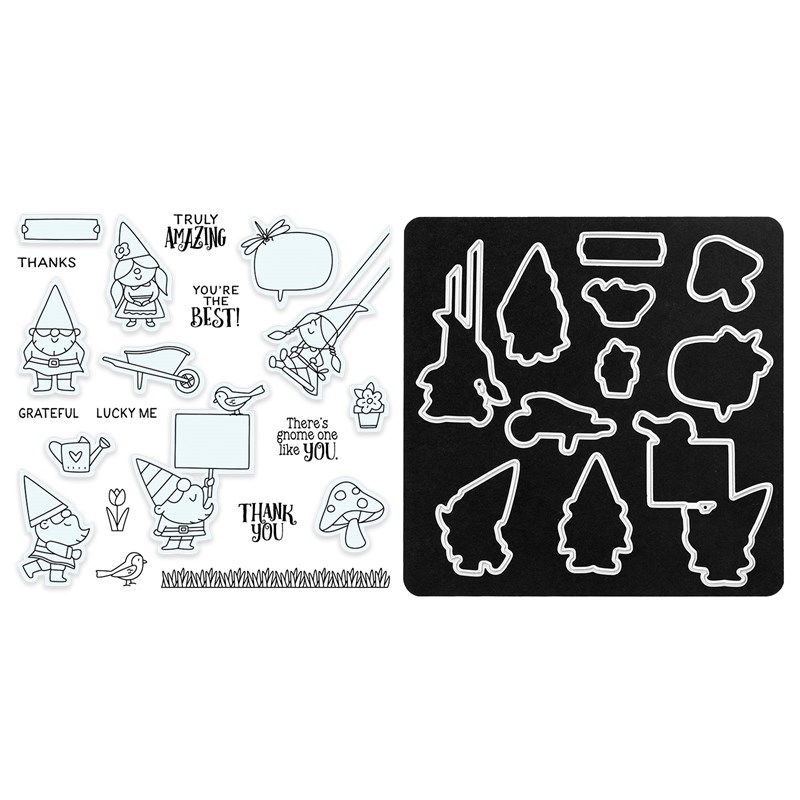 I love gnomes and this set doesn't disappoint! You can get it with the coordinating dies, like shown, or with just the stamp set. It's always nice to have that option! There's also the adorable Thoughtful Critters Stamp + Thin Cut set.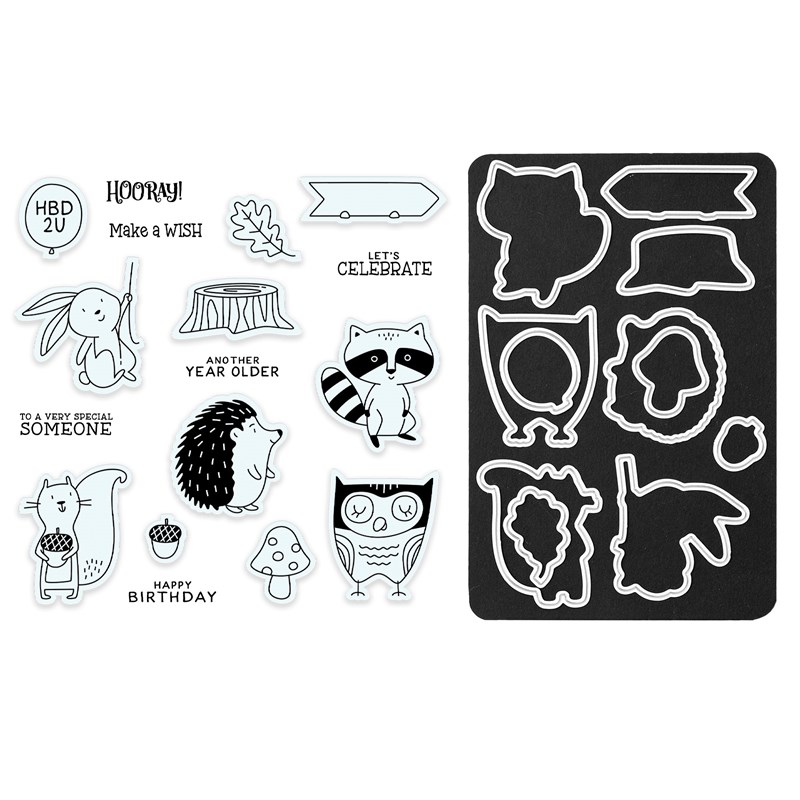 Love fish? There's also Fishy Greetings Stamp + Thin Cuts.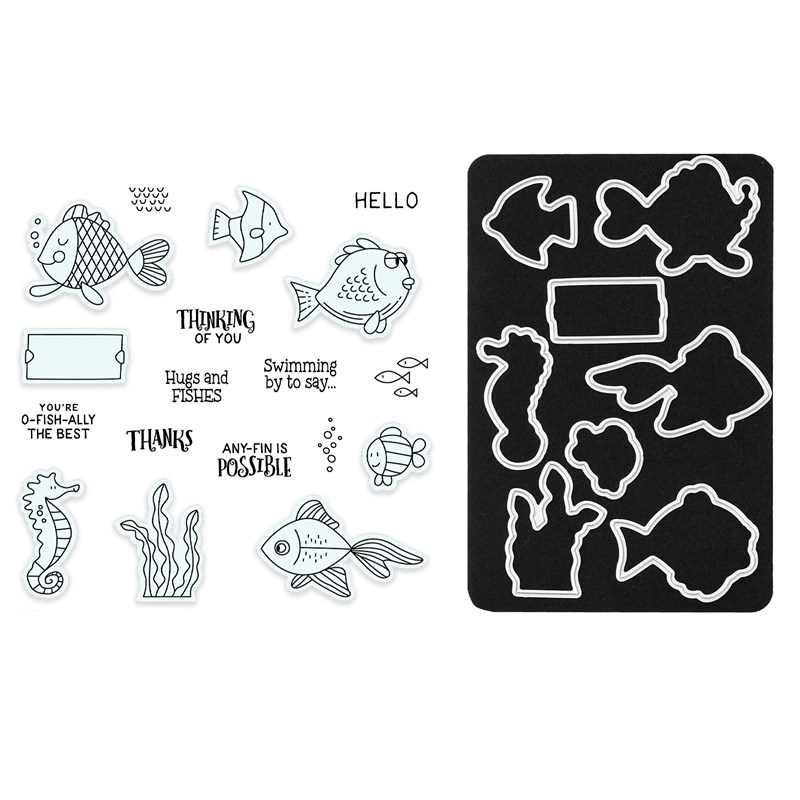 Did you notice that each of these stamp sets have a little sign with hands/paws/fins holding it? Such a cute detail! And while each of these sets have sentiments included, there's a 4th set being offered that's all about sentiments. It's actually a double stamp set called Slimline Sentiments. One side is horizontal sentiments perfect for slimline cards.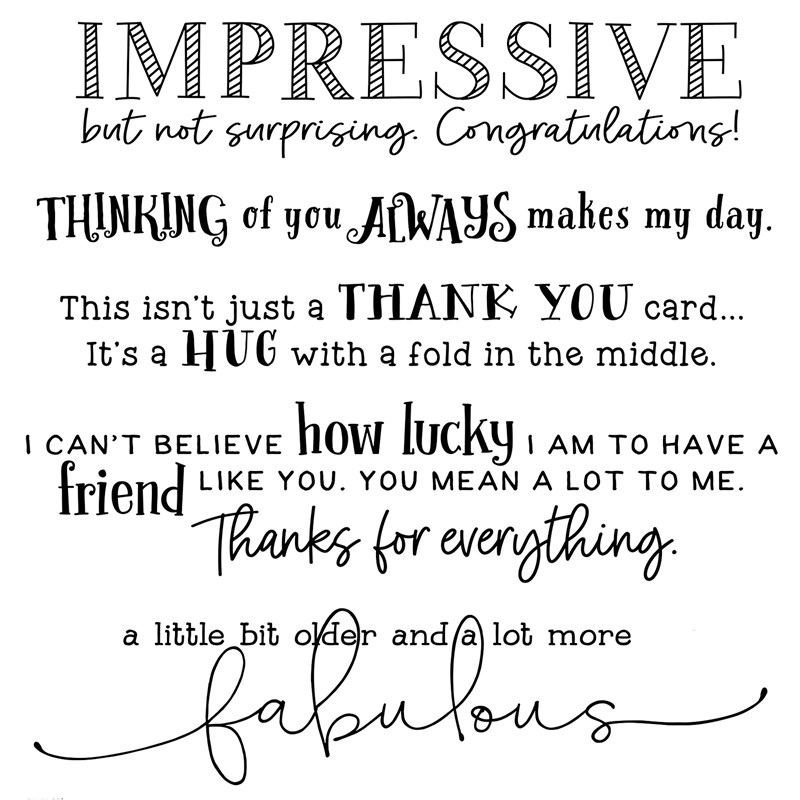 And the other half of the stamp set is vertical sentiments.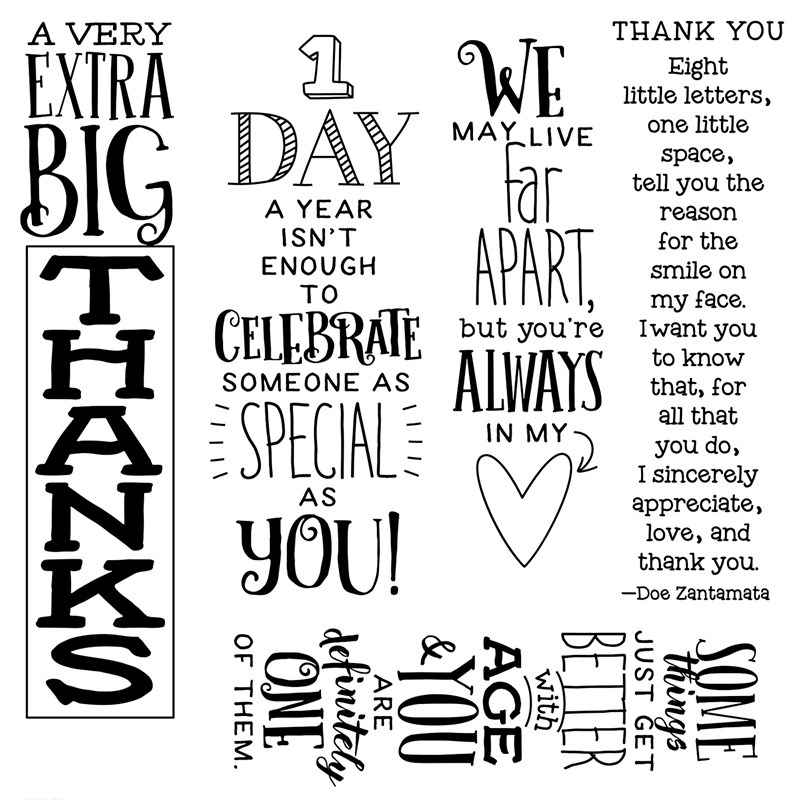 In addition to the stamps, the 2 stand alone Slimline Dies that are part of this special are pretty awesome. There's the Circle Cluster Thin Cuts–perfect for the Fishy Greeting set, right?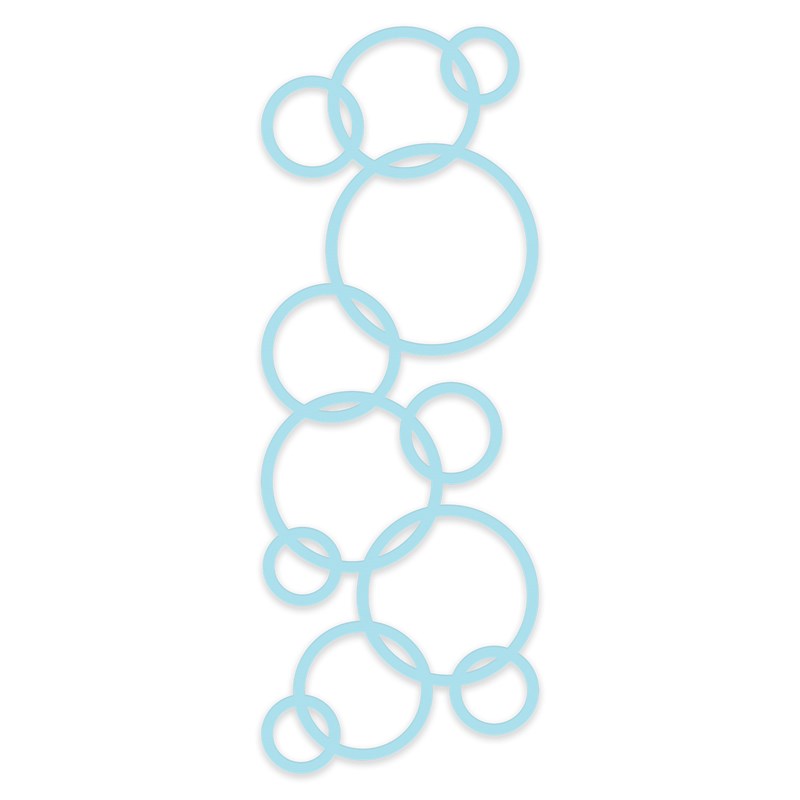 There's also the Star Cluster Thin Cuts.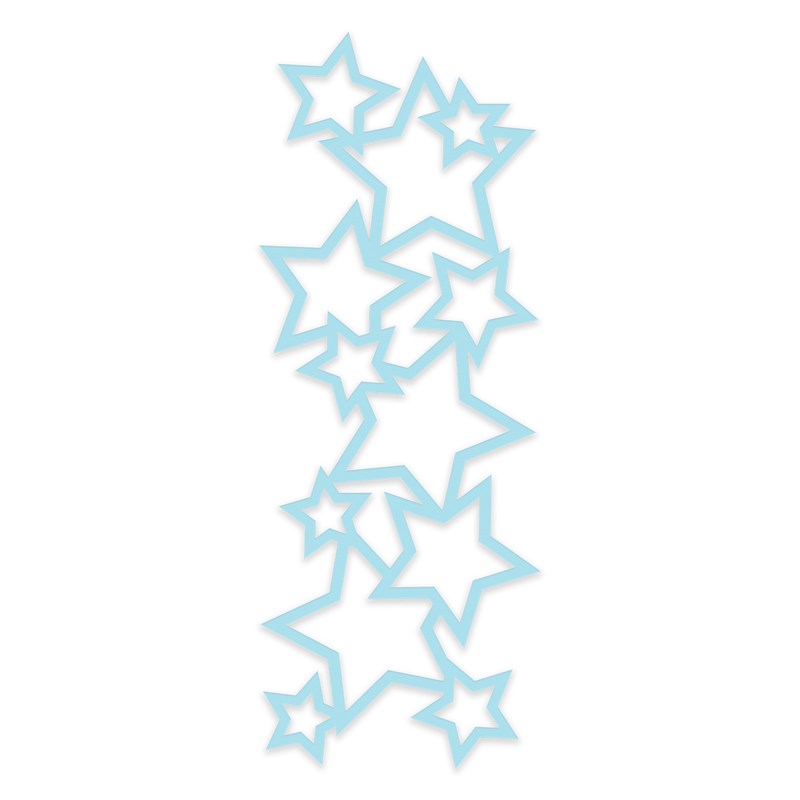 Are you loving all of these Slimline Celebration items? They're so great, right?! Well, if you love them all, you can choose from 2 different kits and save some money. First, there is the product bundle. This comes with all 4 stamp sets with coordinating dies + the 2 Slimline cluster dies.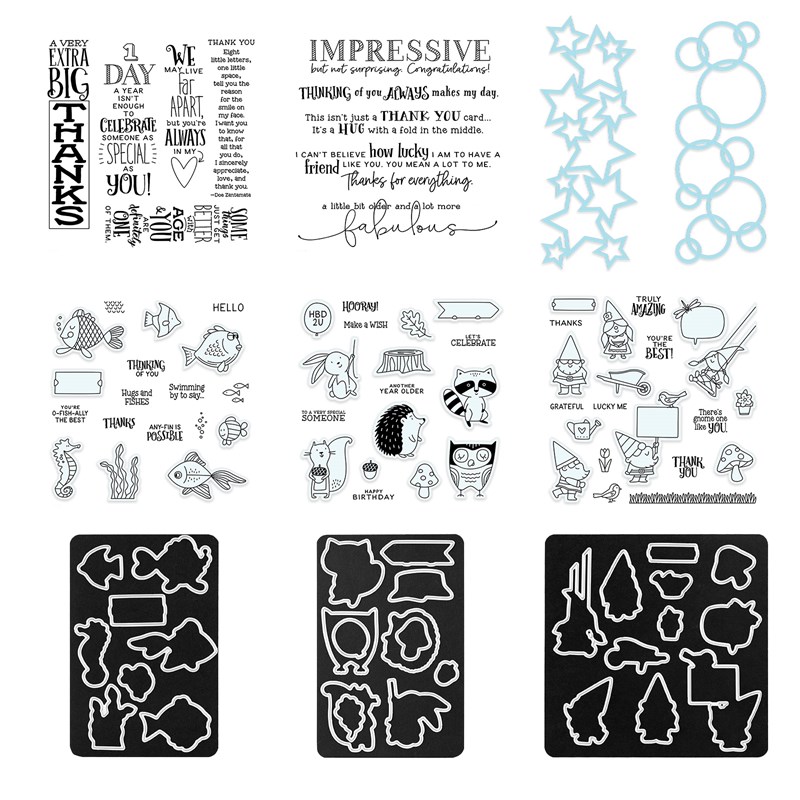 Or if you want a little extra to start creating some Slimline Cards, you can choose the Slimline Celebration Cardmaking Kit. It has all you need (stamps, dies, cardstock, cardbases, embellishments & instructions) to create 12 Slimline Cards. Plus, it's at a discount!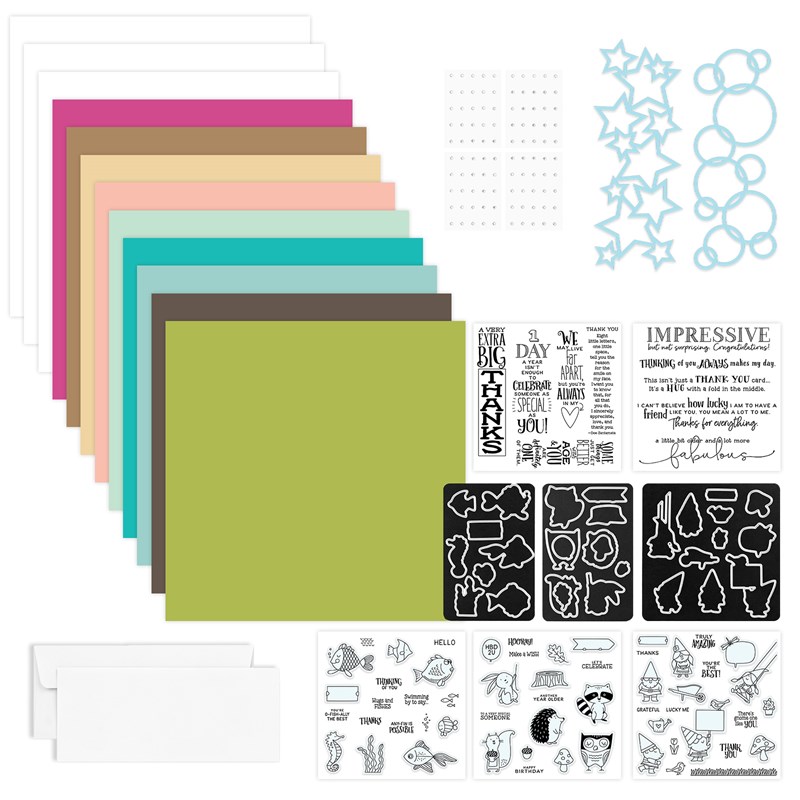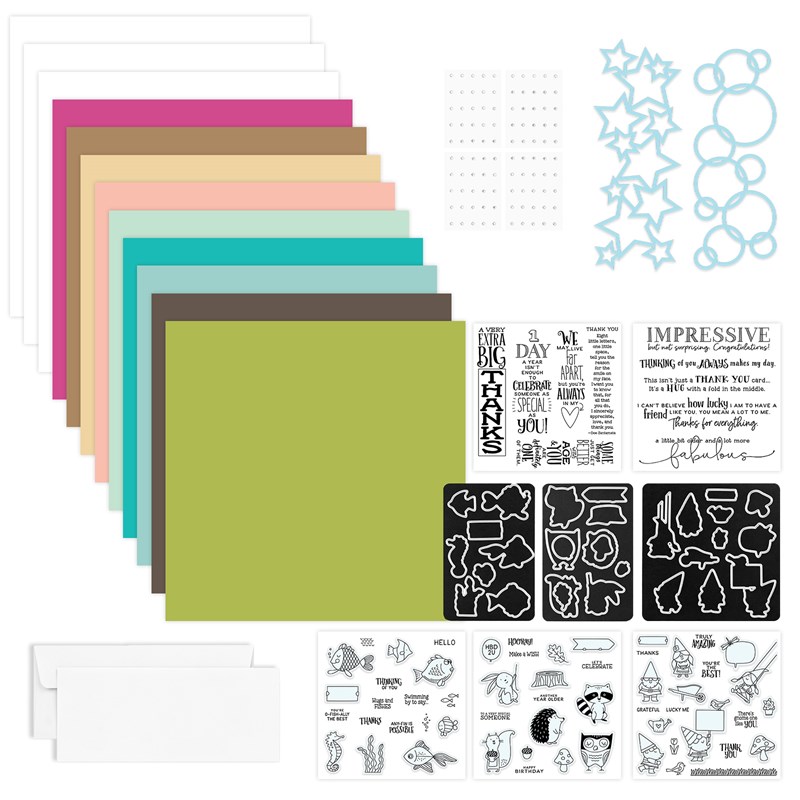 Most importantly, you can even join CTMH on their Facebook Live on September 24th as they create the Slimline Cards from this Cardmaking Kit with you. Just order your supplies from the CTMH National Stamping Month Special and get ready for some cardmaking fun on the 24th!