Today's the day you can become a CTMH VIP Customer! This *NEW* customer rewards program is truly awesome and I'm so excited to share it with you. I did a quick video to introduce the 3 main benefits of this new program for you.
As I show in the video, it's really a no-brainer to sign up if you think you'll spend $67 or more on Close To My Heart products in the next year. The benefits really are quite awesome.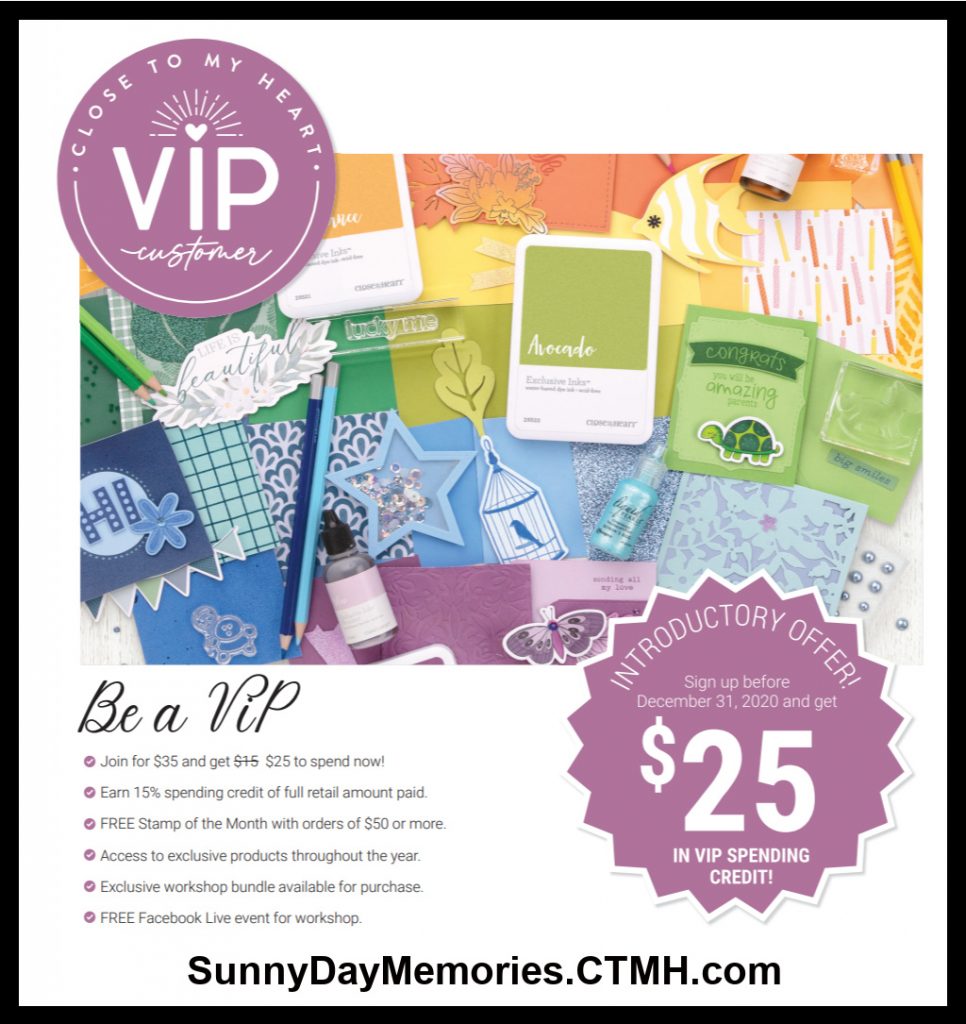 If you're ready to sign up, you can do so HERE. You'll also find additional information as well as some frequently asked questions along with answers there, too. And of course, if you have further questions, I'm more than happy to answer them for you.
Are you ready to become a CTMH VIP Customer?