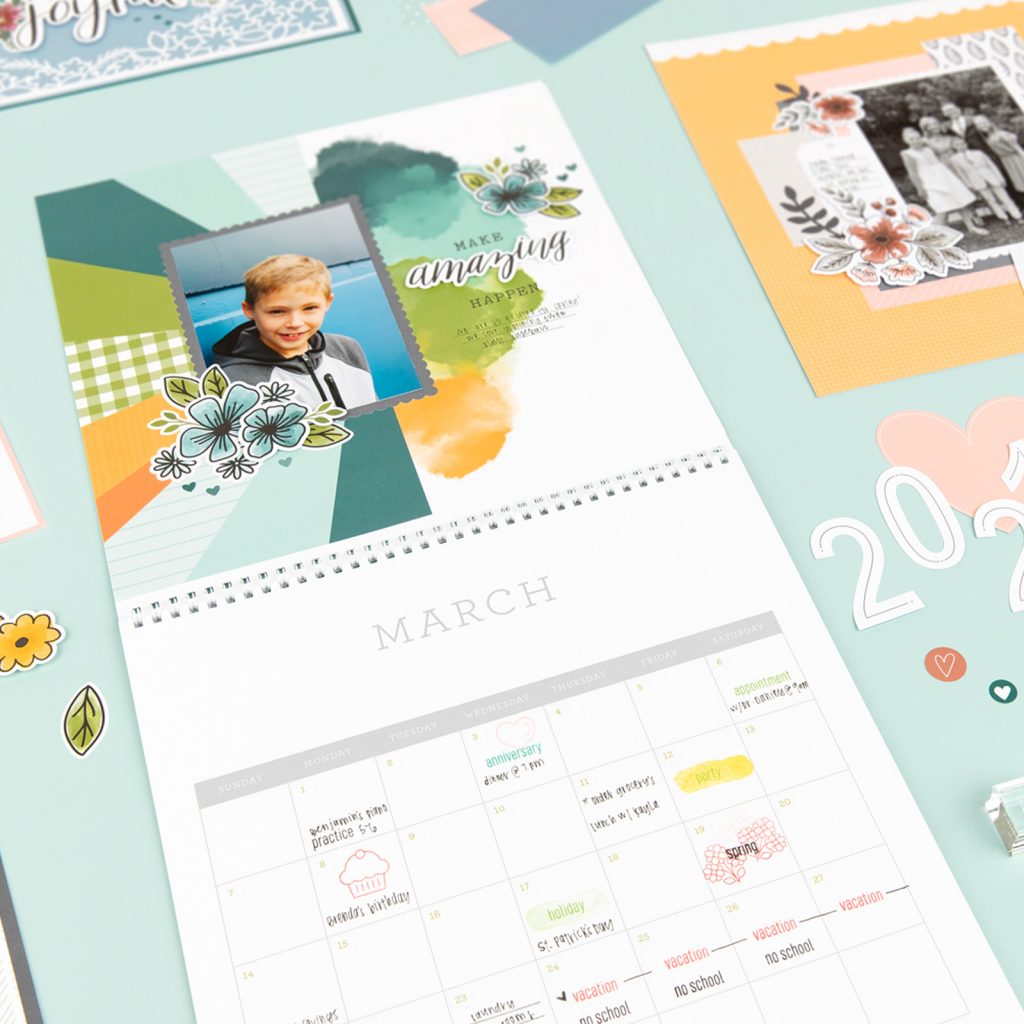 Close To My Heart's *NEW* Moments Like These Special will have you prepared for 2021 in a snap. The Moments Like These Kit includes stickers, die-cuts and base pages for creating 13 single-page 12″ x 12″ layouts. You can use these pages in your scrapbook album OR add them to a calendar–it's up to you.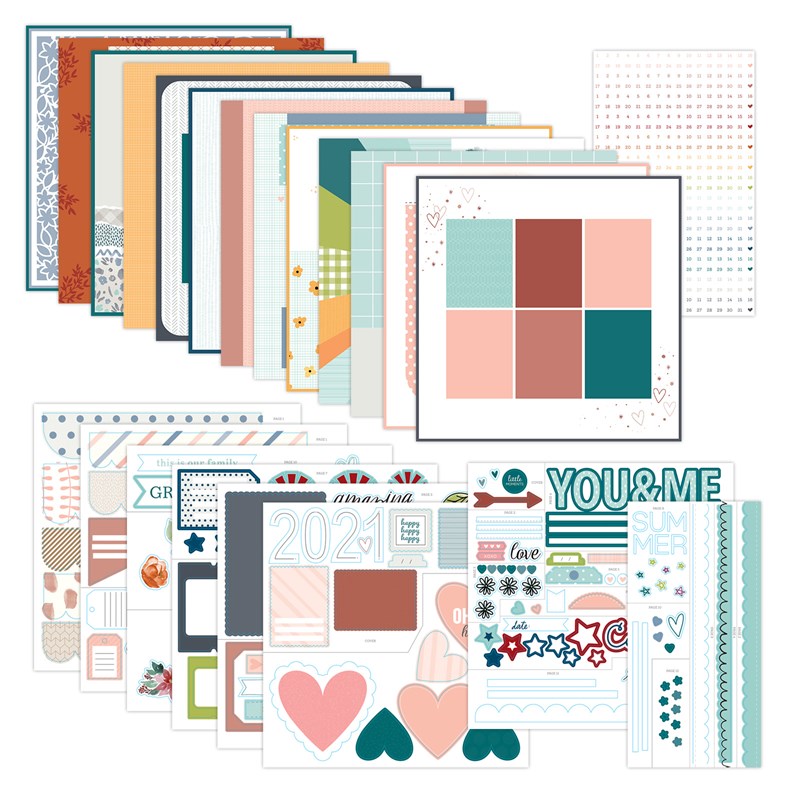 There's even an exclusive Moments Like These Stamp Set perfect for accenting your calendar (or even a planner!)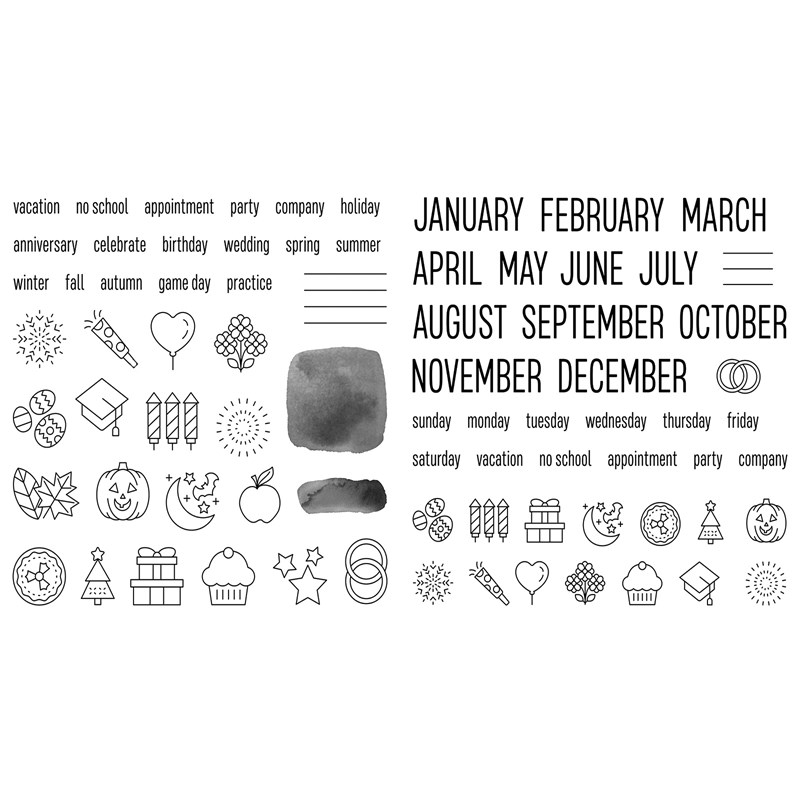 And if you are loving it all, you are in for a real treat. You can get the whole Moments Like These Bundle–layout kit, calendar base and Moments Like These Stamp Set at a 30% savings!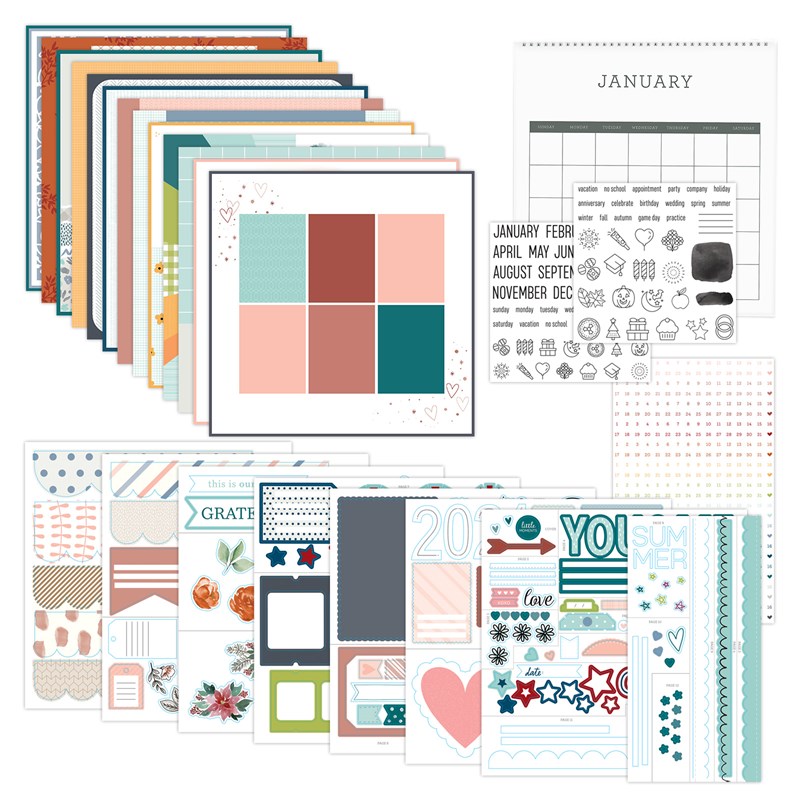 Wouldn't this calendar make a fabulous gift? So whether you want some quick layouts or to create a 2021 calendar, the Moments Like These Special is perfect for you!