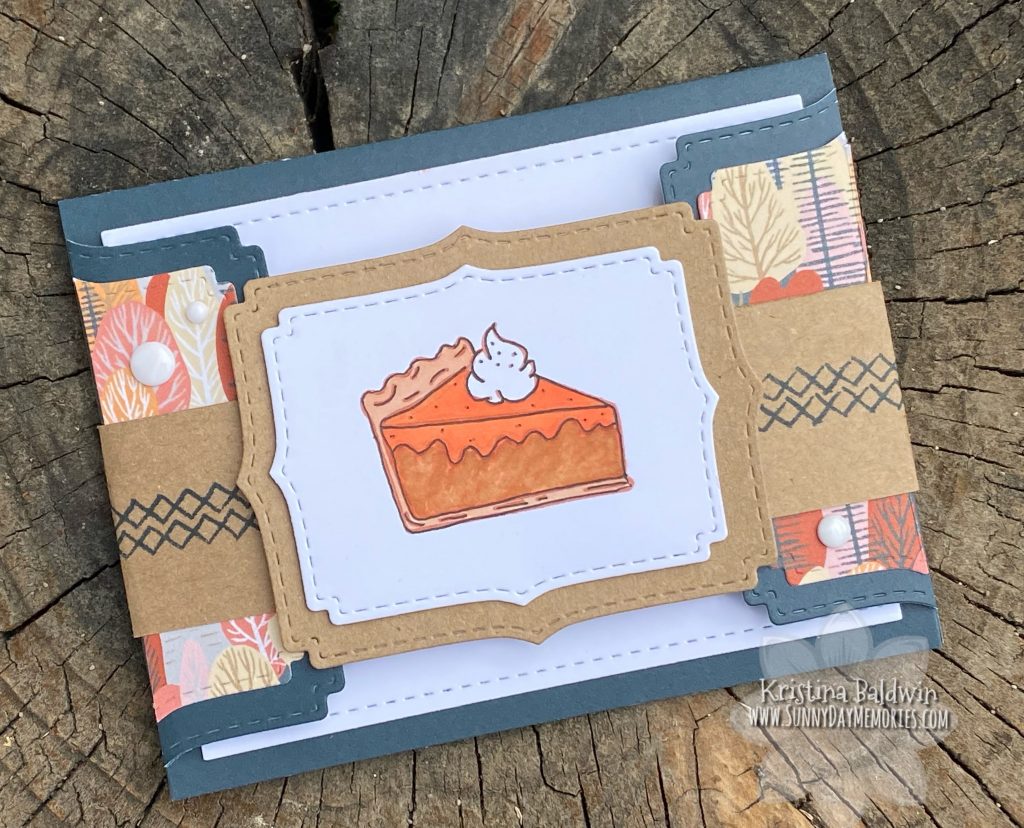 For this week's Make It Monday (79th edition), I'm sharing this Cutest Pumpkin in the Patch Card. But I'm taking it a step further and challenging you to try something I did over the weekend. Create two of the same card but add a few changes to the second one. We all like to have extra cards on hand, right? And if we've already come up with the design, it's that much faster to create 2 than just 1.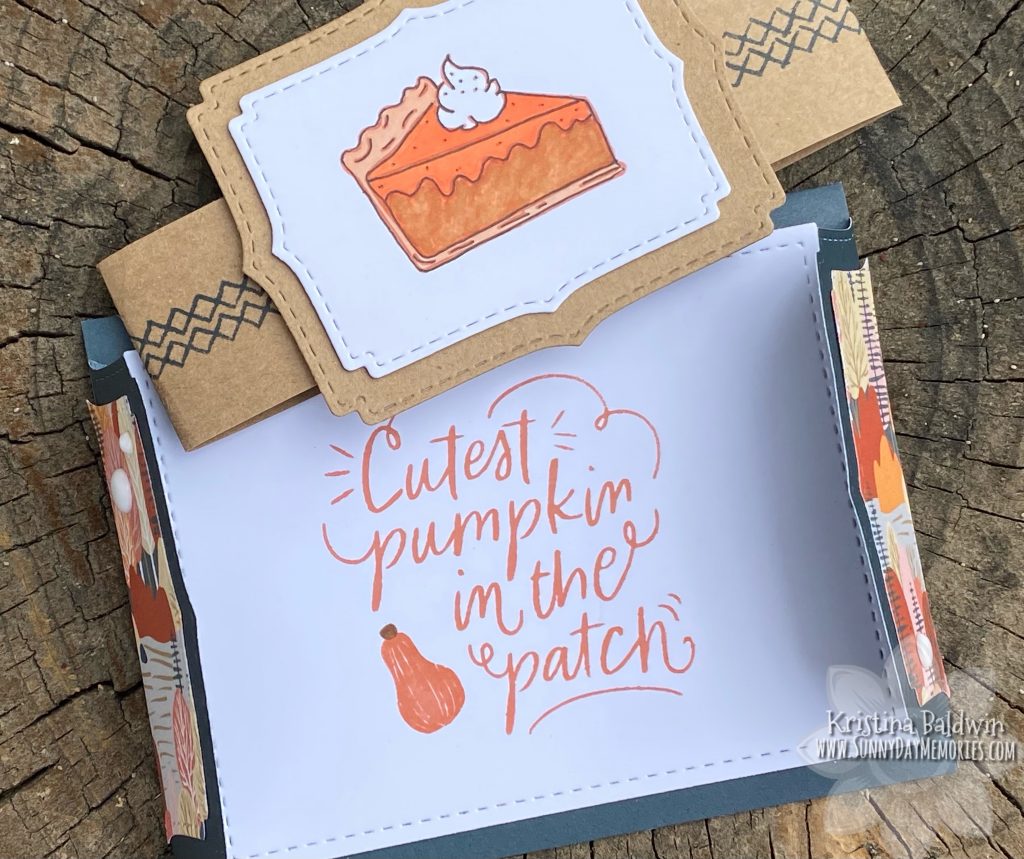 I used all the same products for the 2 cards–just tweaking a few things. Here are the supplies I used:
STAMPS
INKS
PAPERS
ACCESSORIES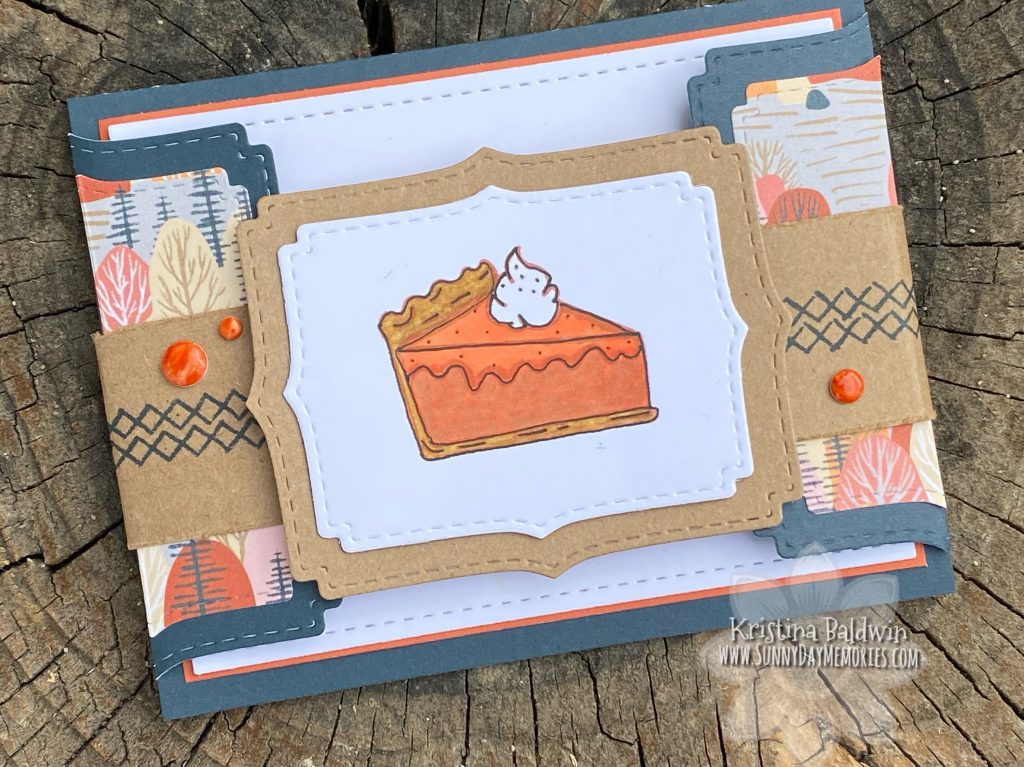 For the 2nd card, I did some subtle touches like coloring the pie crust darker and Scissor Distressing the Belly Band. And other touches were more obvious like coloring the White Dots with my TriBlend Marker and adding and extra Paprika Cardstock mat.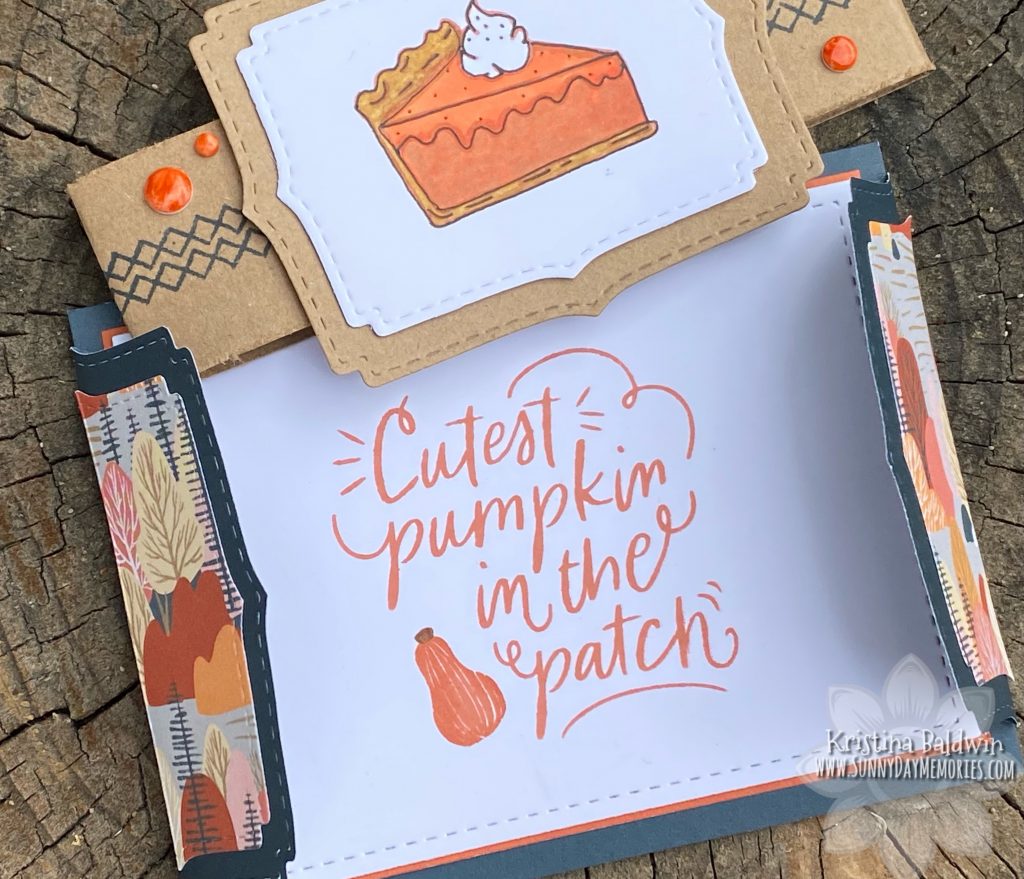 The sentiment is spot on perfection because the Pumpkin Treats Stamp Set where I got the Pumpkin Pie Slice from is absolutely the cutest!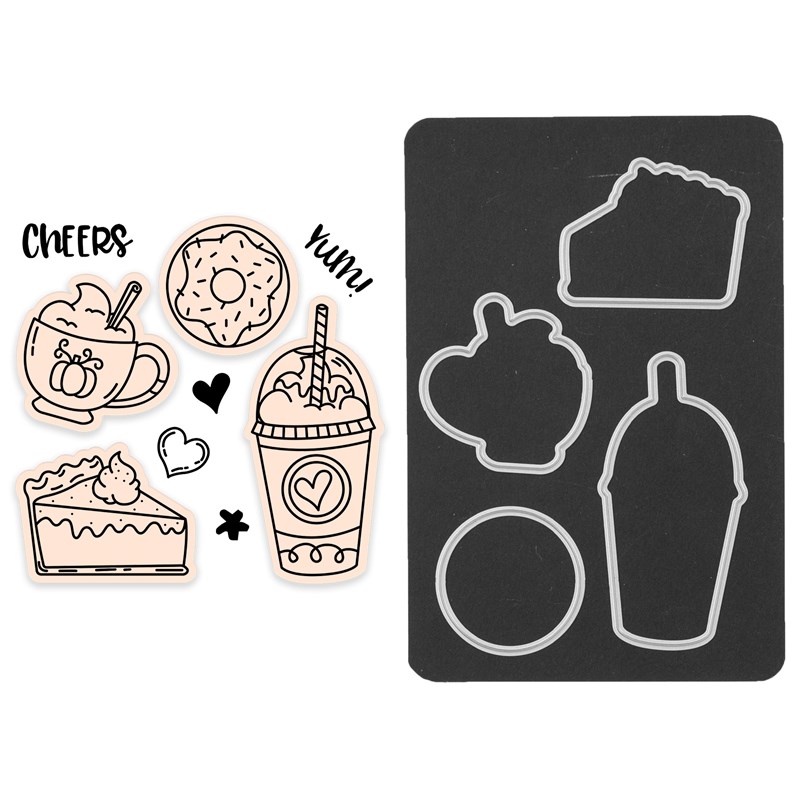 I can't help but think of Starbucks when I look at this stamp set. I'm sure I'm not alone! Pumpkin Spice Latte, anyone?!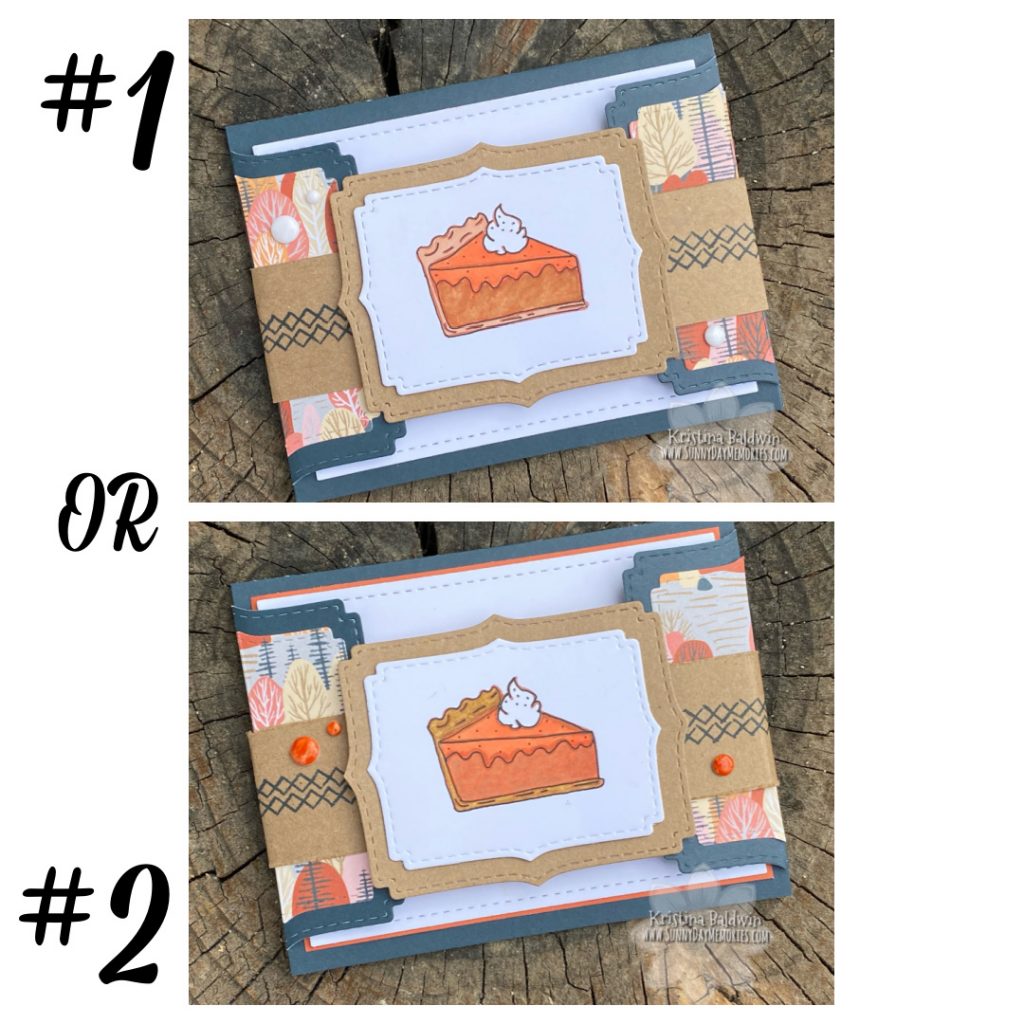 So I'd love to know–which Cutest Pumpkin in the Patch Card do you like better?