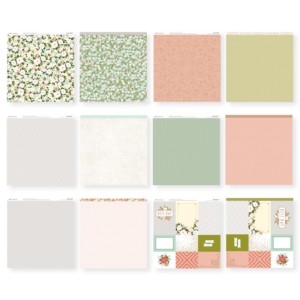 It's wedding season and today I'm sharing a wonderful idea for a DIY Wedding Guest Sign-in Book.  This idea is not only easy to create since the page layouts are duplicated throughout, but it also is going to be a treasured keepsake for years to come.
And, as Karen says in the video, Close To My Heart's Hello Lovely Papers are perfect for any wedding because of their nice soft color tones.
Whether you create one for yourself or one for someone else, you'll love the end result!  Watch this quick 2-1/2 minute video to learn more.