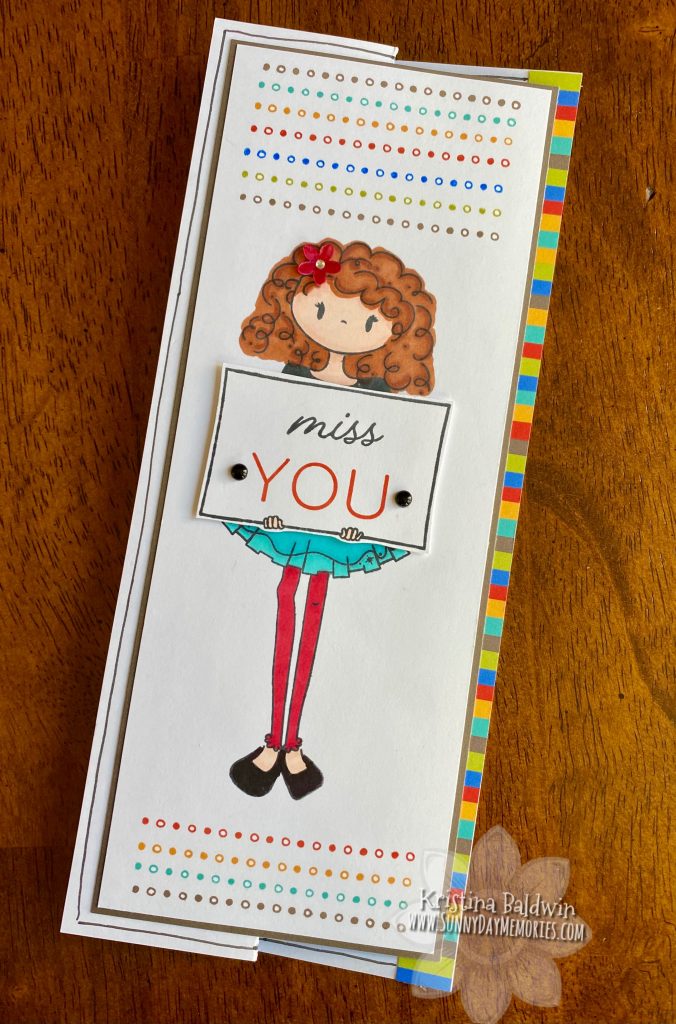 If the pandemic has you missing all your friends, why not make an adorable Doodled Borders Miss You Card, like I did here. The *NEW* Little Miss Message Stamp Set is so cute and perfect for personalizing messages–whether it's a miss you card or a birthday card–this set has you covered.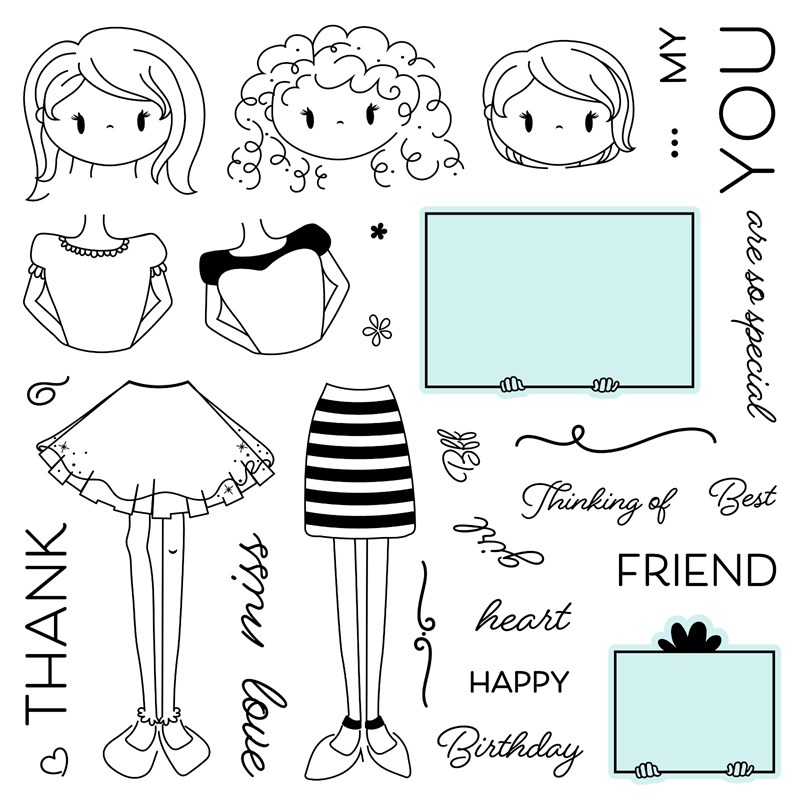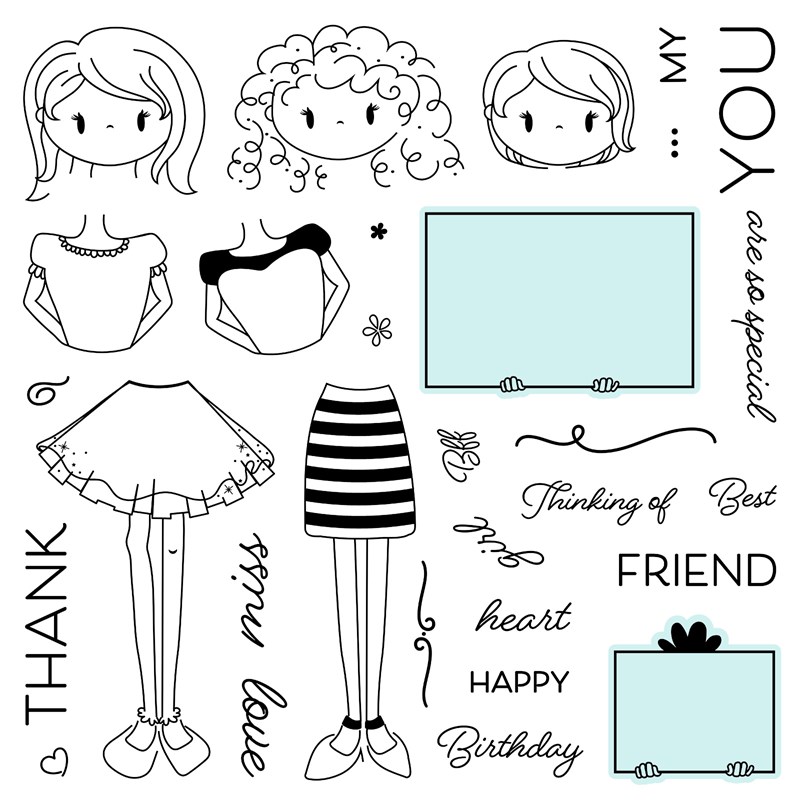 I paired this stamp set with the February Stamp of the Month, Doodled Borders to tie in with the colors in the multi-colored striped paper strip I used. I'm so happy with how it turned out. I love it!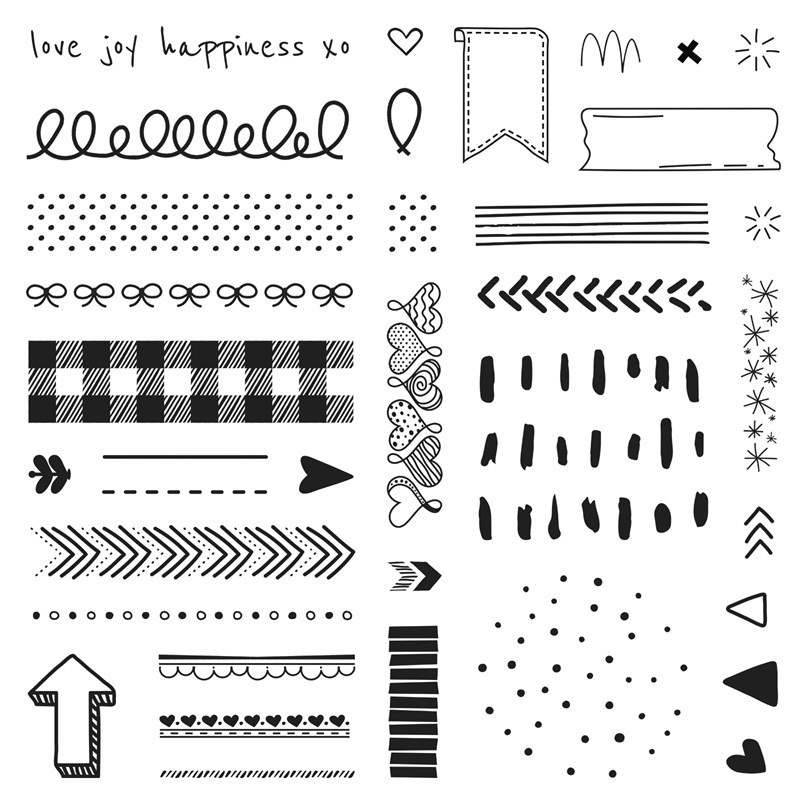 I used our TriBlend Markers to color in my stamped image. And then I cut out the stamped sentiment so I could use Thin 3-D Foam to give it a little bit of pop. I accented the stamped "you" with Black Dots from our Black & White Dots. But perhaps the cutest part of the card is the little flower I put in her hair. I used our Dark Red TriBlend Marker and colored one of our White Flower Sequins. I love these flowers for embellishing! And the fact that you can customize them simply by coloring them with one of our markers makes them even more fun to work with.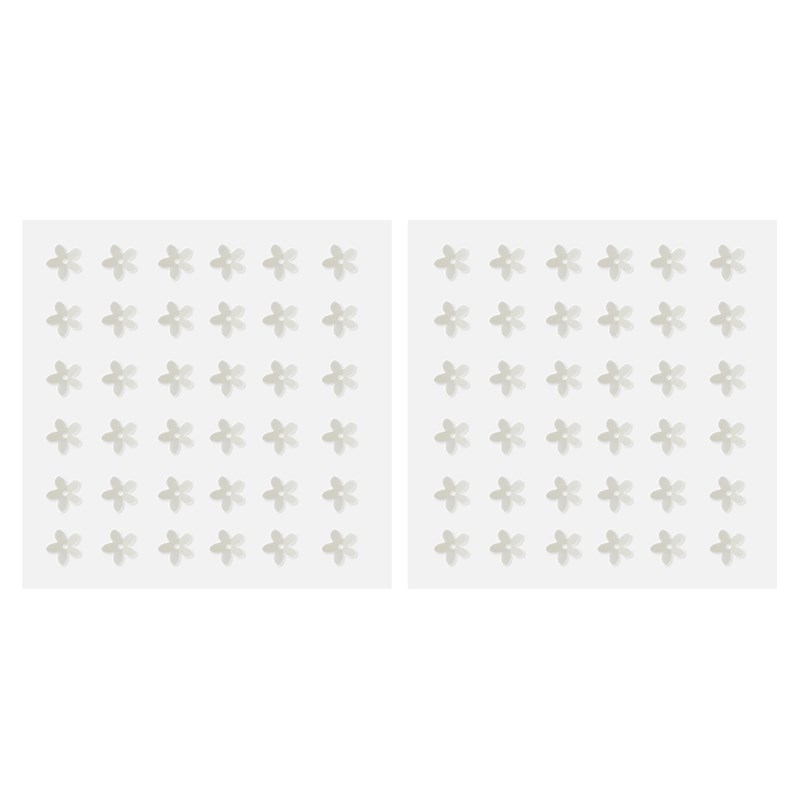 To finish off the flower, I added one of our Bitty Sparkles to the center of it. It was the perfect finishing touch. Finally, to tie it all together, I used one of our Black Journaling Pens to draw a line around the perimeter of the card to tie in with the sign she is holding. It's these little details that sometimes just truly complete our projects.
So if you have people you are missing, use my Doodled Borders Miss You Card for inspiration and get a card in the mail today!