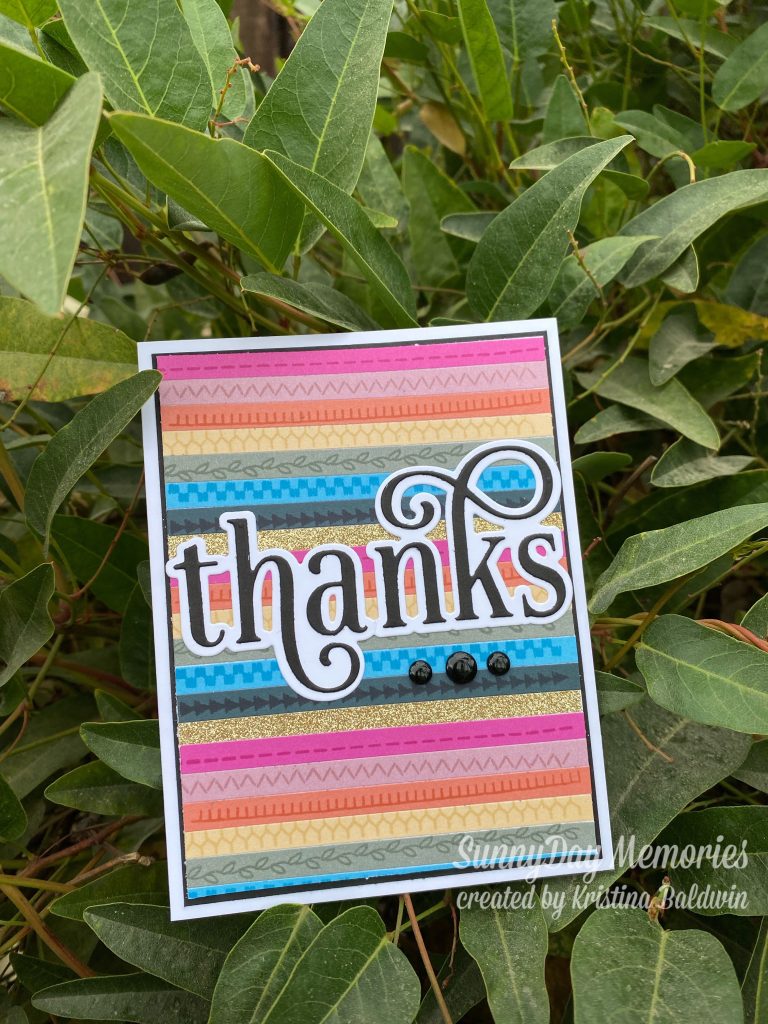 If you are looking for ways to use up all your papers–these easy paper strip cards are the way to go! Rather than just use simple strips of color, I decided to add some texture and visual interest by stamping each strip with one of the Embroidered Borders images in the coordinating ink color. This made for a nice tone-on-tone effect.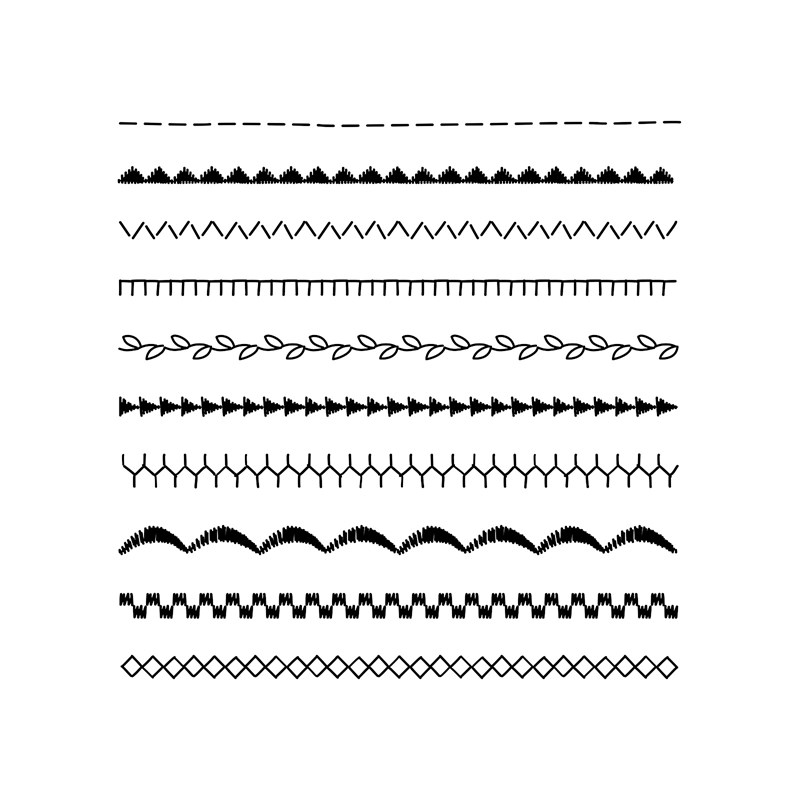 The nice thing is that right now it's the popular Stamptacular Sale so you can get this stamp set (and so many others) on sale. It's happening all month long. After I cut and stamped all the strips, I adhered them to a White Daisy Cardstock piece that was as wide as the strips and as long as I wanted the final piece to be. This is the best tip for getting a uniform look when working with strips. It allowed me to then adhere that White Daisy piece to the center of a Black Cardstock piece and then onto the card front. All the layering adds for some nice depth to the card.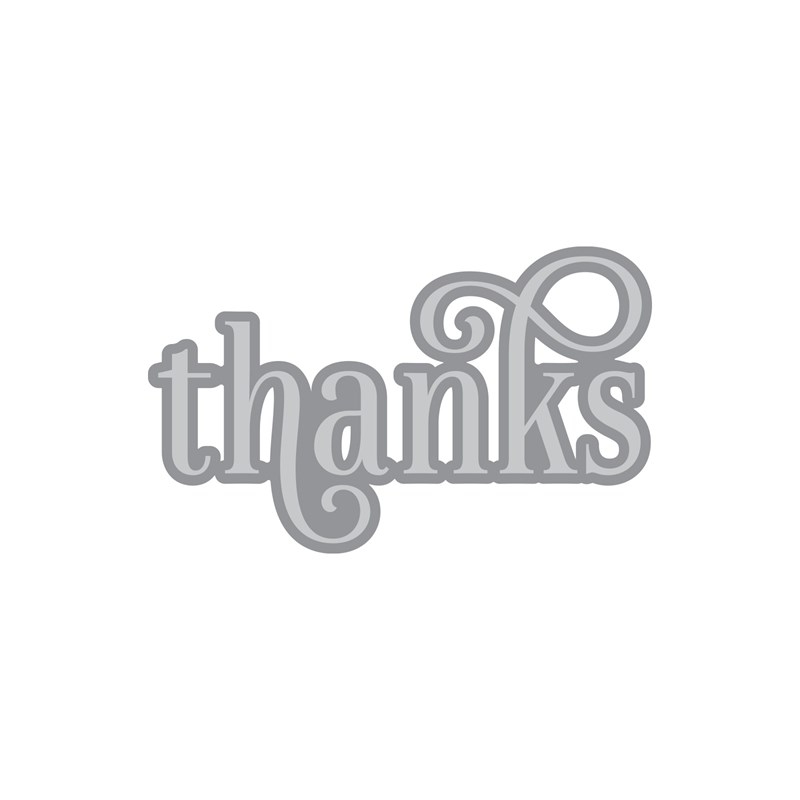 For my card sentiment I decided to use our Thanks Thin Cuts. I love that it has the shadow effect to it. TIP: use Adhesive Sheets behind the cardstock before running it through your die-cutting machine. That way it makes it WAY easier to layer the pieces (especially the thin center pieces!)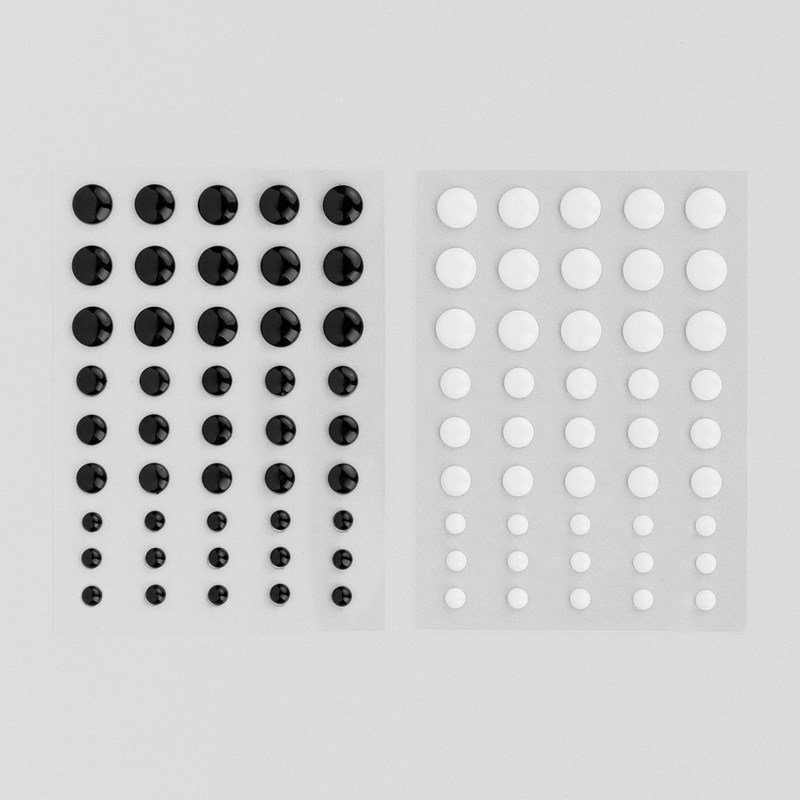 The final touch was to add 3 of our Black Dots from our Black & White Dots. They make for a quick & easy way to embellish your project.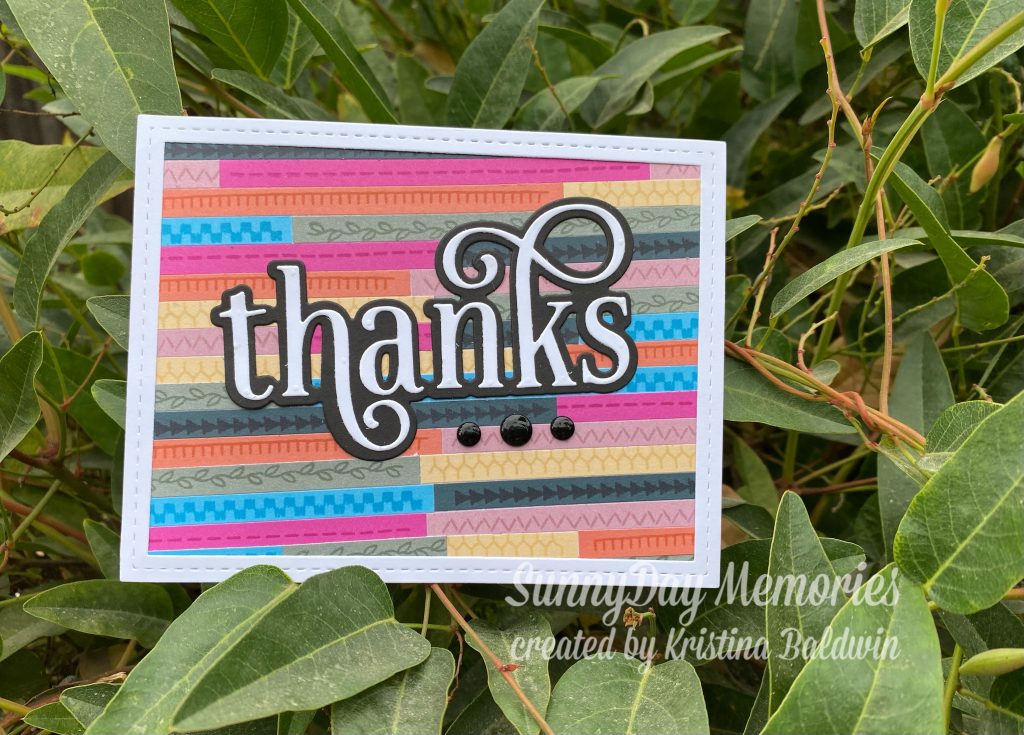 I loved how easy it was to create my first Paper Strip Card that I decided to make a 2nd one with my leftover pieces. The difference with this 2nd card is that I angled the pieces and put them together almost as if I was creating a quilt. I created the same "Thanks" sentiment (again don't forget to use those Adhesive Sheets!) And embellished with some more Black Dots.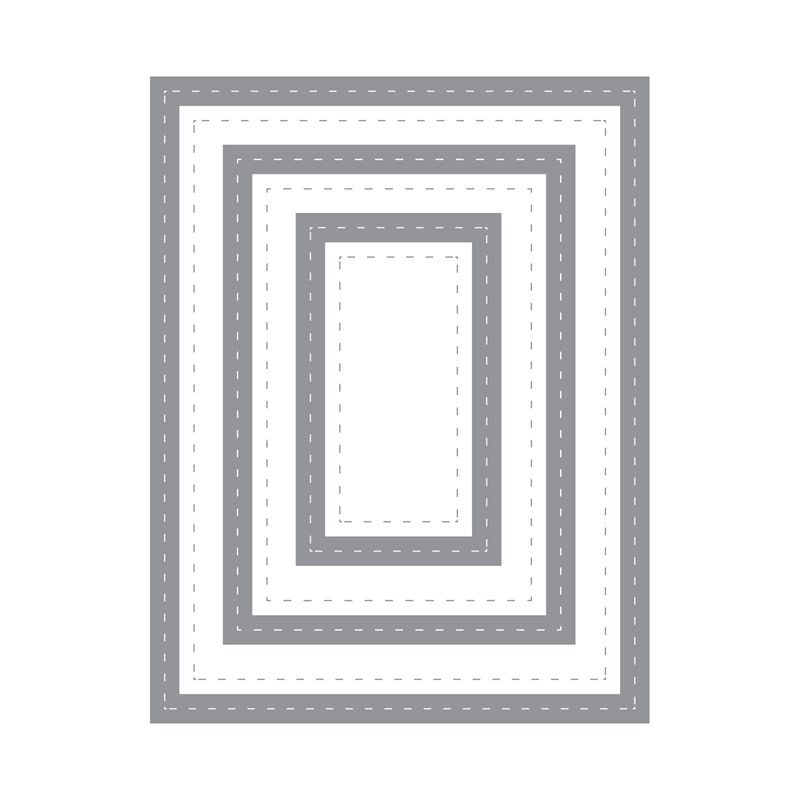 Both cards use the same materials, but have 2 totally unique looks to them. I did add one additional touch to this 2nd card that the other one doesn't have. The stitched frame around the outer edge of the card. This was created using our Stitched Rectangle Frames Thin Cuts (Z4260.) Unfortunately, these dies are currently on backorder. We are awaiting an estimated delivery time for them.
Which card do you prefer? The first, clean Paper Strip Card? Or the second, angled Paper Strip Card? Both are really easy to create. I hope that you're inspired to give the idea a try. As I said, it's a great way to use up all the little bits of your papers. Grab all your leftover paper scraps and start creating some easy Paper Strip Cards!