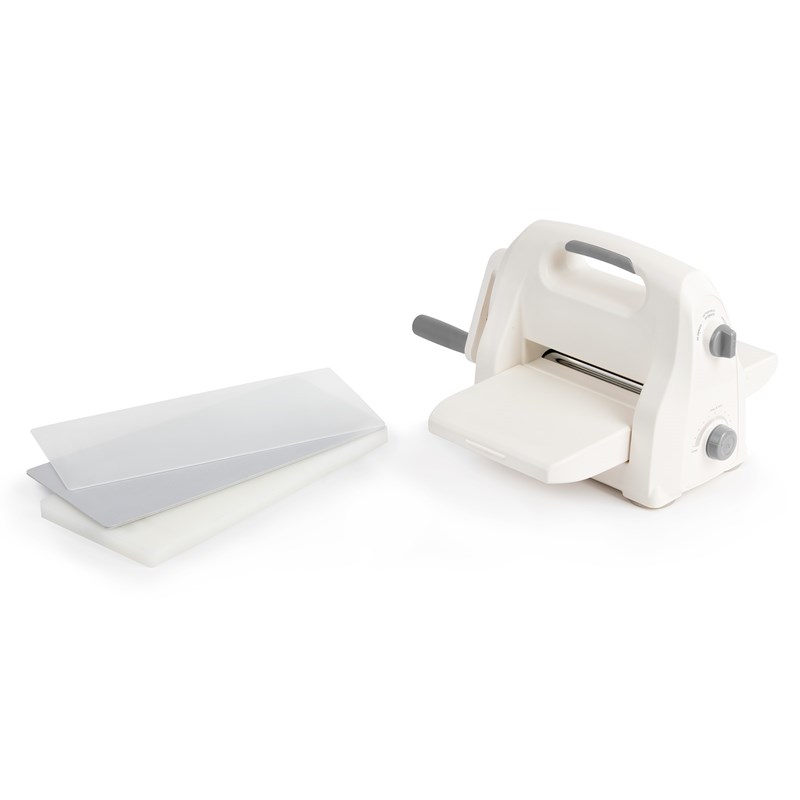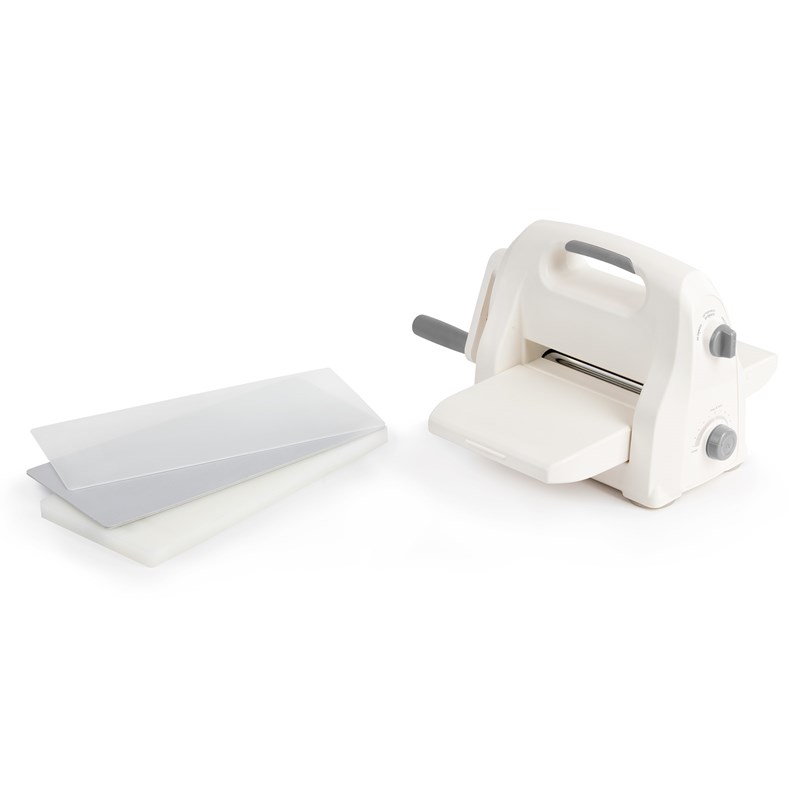 Today I want to share the 5 reasons you need the CTMH Die-cutting Machine. To be completely transparent, I should share that I only recently got one myself (just a couple of months ago.) So many people had raved about it. But the dilemma was that I already owned 2 other die-cutting machines and felt like it was unnecessary to get another. I own the original Cuttlebug. It's such a workhorse but when they stopped creating new plates that was a disappointment. I also own a Sizzix Big Shot. With access to Cuttlebug plates being harder and harder, I found myself using my Big Shot most of the time.
When my new CTMH Die-cutting Machine arrived, I found myself still gravitating toward using my Big Shot. It initially felt a little like I had to push myself to use my new machine. The process also felt a little awkward after being so accustomed to the Big Shot and how to sandwich my pieces properly.
But now that I've been using it more and more, I have to say I truly love it. And here are some reasons I believe you'll love it too.
1. It's so quiet
With other die-cutting machines you can hear that cracking sound as you run the plates through the machine. This is because they are using a harder, more brittle material for the cutting plate. CTMH's machine uses a different material for their cutting mat. It has a little more give to it so it doesn't make any of those alarming sounds that makes you question whether or not something is breaking! LOL. PLUS, because the cutting material has that give to it, it means you don't get those harsh cut line imprints on the backside of your die-cut items. If you've done a lot of die-cutting and given your mats lots of love, you know what I'm talking about. This is especially helpful when your die-cut image will have both sides showing on your project!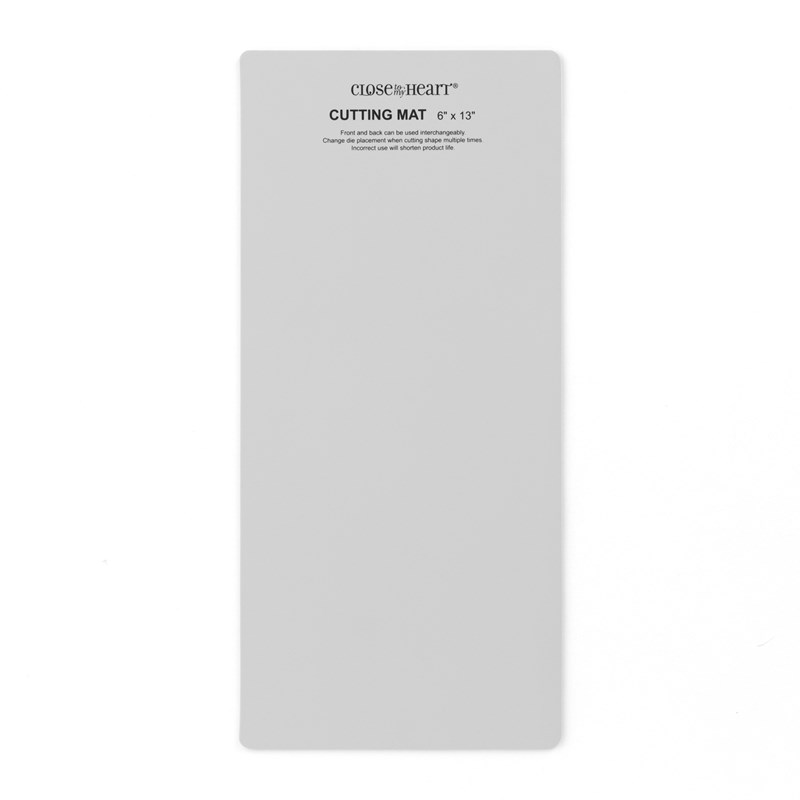 2. You can control the pressure
Since you can control the pressure on the machine, it means there's no need to worry about shims or additional plates. Just use the platform and the cutting mat and you're all set. Both of these come with the machine when you purchase it, but you can always replace them when/if necessary. And, if you want an additional accessory, you can purchase a magnetic cutting mat.
Have an intricate die? Turn up the pressure on the machine. It'll cut it out so beautifully. Want to use a die as an embossing element rather than a die-cut? Turn down the pressure. It's so awesome to have that flexibility.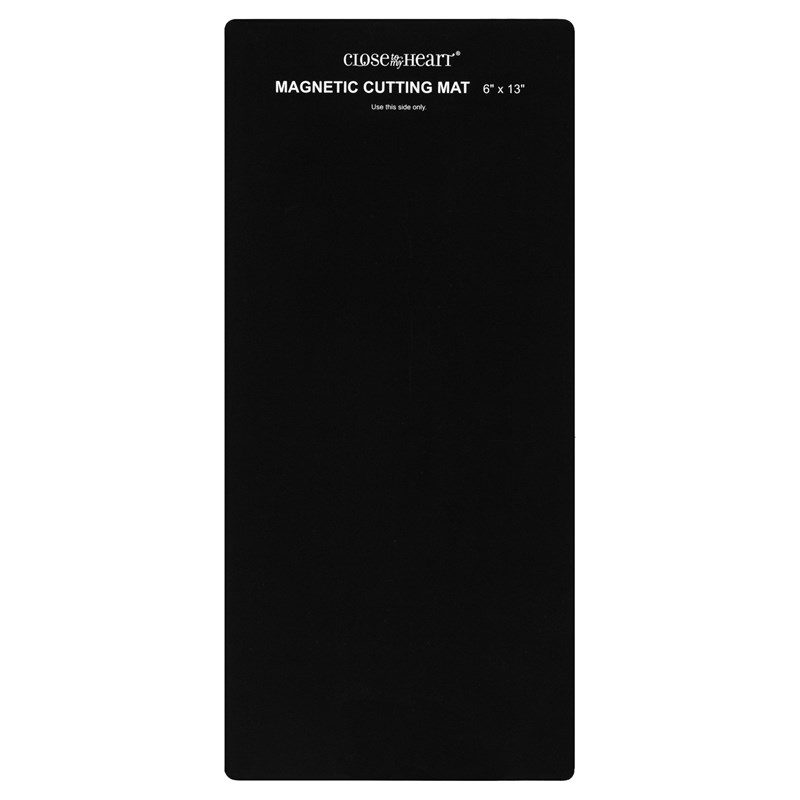 3. Bigger cutting mat
With the additional space that you get with the CTMH Cutting Mats, you can cut larger dies or more dies at once. Got a wider die? The additional space helps. Maybe an extra long die? No need to do pass throughs changing up the positioning to get the whole thing cut. You can easily cut it in one passing because you have the longer mat.
And if you just have a bunch of die-cuts you need to cut out, this machine can easily do that in one pass through.
4. Folds up for easy storage
As I said, I loved and used my Sizzix Big Shot a lot. But I didn't like that it took up so much space. That was actually one of the features I liked best about my Cuttlebug–the sides closed up for space saving storage. And guess what? So does CTMH's machine!
I love that it offers the same fold out side panels that actually suction to the surface when you open it. And then releases that suction when you close the panels. It's like 2 benefits in 1! Suction and easier storage! BUT…this machine also offers additional storage in the side panels. You can open them up and put your dies, die-cut pieces you are saving for later, tools or whatnot inside. It' such a great use of those side panels.
5. The price is going to increase soon
If you've been on the fence (like I was for so long!) about whether or not to get this machine, NOW is the time to act! I just learned late yesterday that the price is going to be increasing on our Die-cutting/Embossing Machine. Due to the supply issues and increase in materials cost, it's necessary to raise the price of this product. I have no doubt that as word spreads about this price increase, more people who've been waiting may decide to purchase it. My fear is that it will sell out quickly and be on backorder and not available to purchase for awhile. Then it will only be available at the new higher price point.
Don't miss out on getting this awesome tool at a great price!
Here is a video showing the Die-Cutting Machine in action. You'll notice that some of the benefits I love and shared here are ones she also mentions. While she says that this is only available as a hostess reward, that is no longer true. When this product was first released a couple of years ago, that was the case. It was so wildly popular that they now offer it to everyone!
This truly is a great machine. If you die-cut and emboss a lot, you'll really appreciate its features. While I have no doubt there are many other reasons, I do feel these are the key 5 reasons you need the CTMH die-cutting machine.