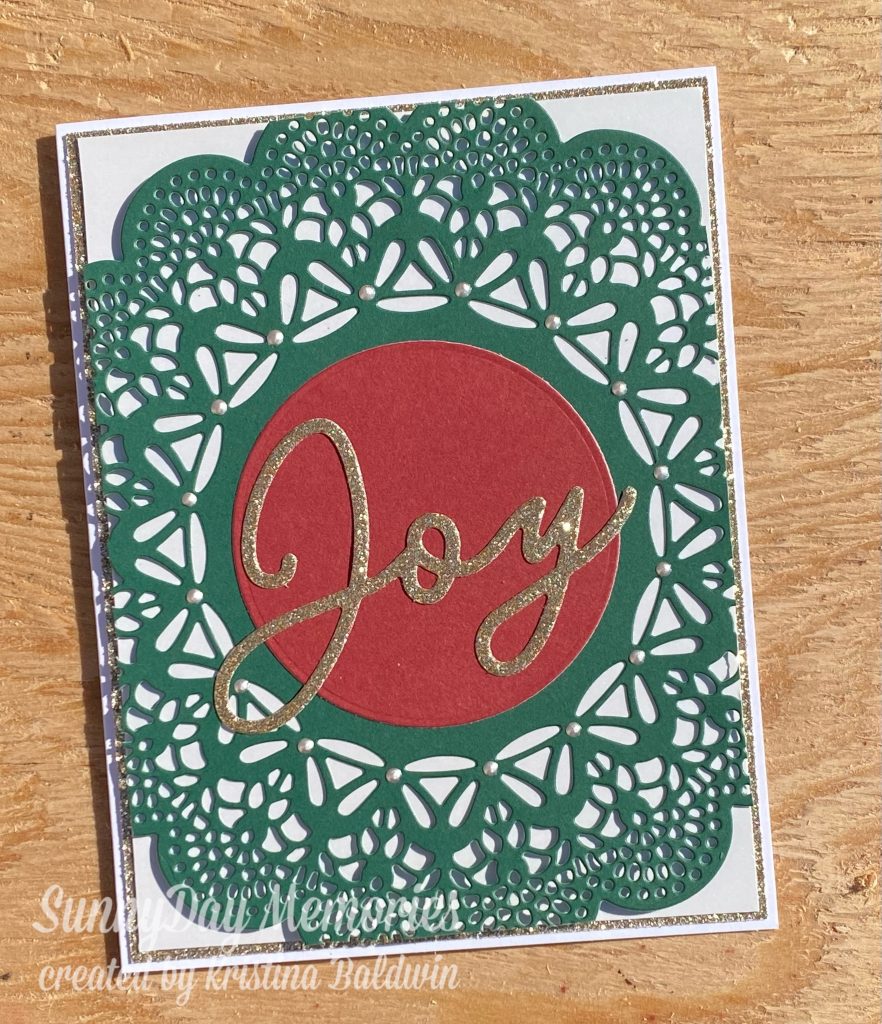 Today I have an elegant Joy Holiday Card to share with you. While I don't intend on mailing it today as part of my Mail It Monday, I did want to share it with you today. Since today is April 25th (8 months until Christmas!) and I shared with you my plan to share a holiday item on or around the 25th of each month leading up to Christmas–here it is for this month!
This card even has a gorgeous sneak peek of what's to come in less than a week. See that beautiful doily? It's quite spectacular, right? You'll be able to get it along with a smaller one in a new die set coming out May 1st.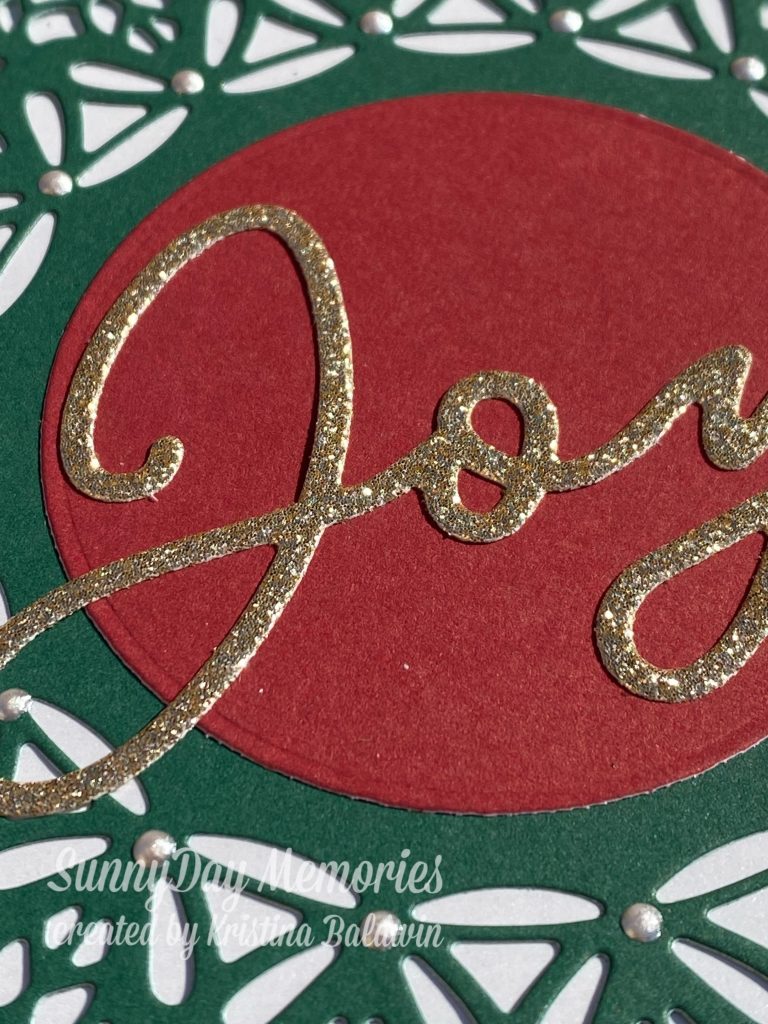 Because the doily is so gorgeous and elegant looking, I felt the papers I used for the card needed to be equally stunning. I decided to use both our Gold Glitter Paper and Pearl Paper to add a little extra pizzazz to the card. Since I was using the Pearl Paper, it made sense to also use our White Opal Liquid Pearls. I created little pearl dots all around the doily. It not only tied in beautifully with the paper, but also added some great dimension as well.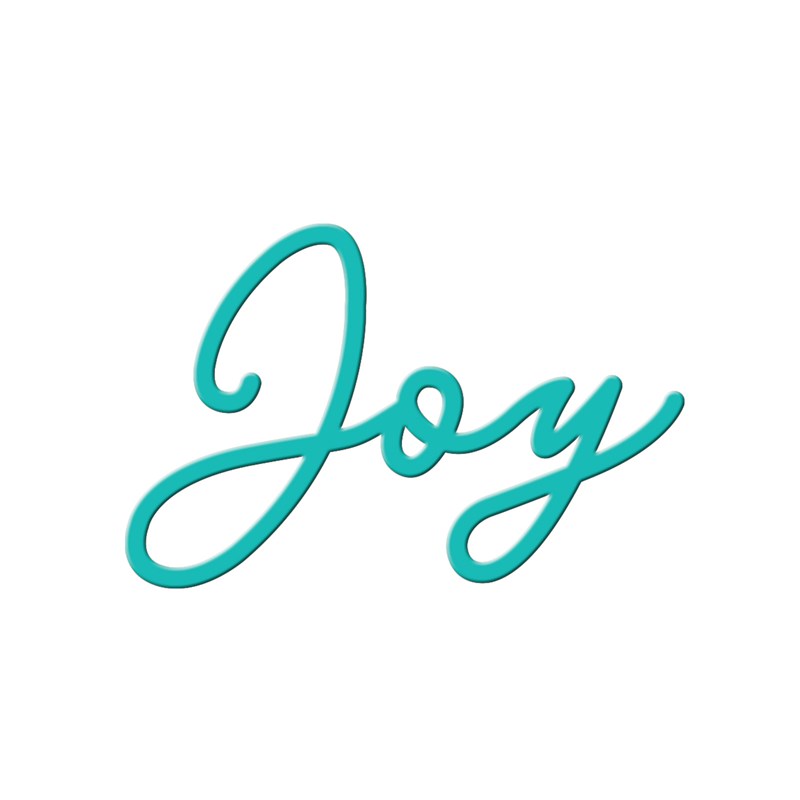 The Joy die was the perfect opportunity to use our Adhesive Sheets. By applying them to the backside of the Gold Glitter Paper before running the die through my Die-cutting Machine, it made an easy way to affix this delicate sentiment.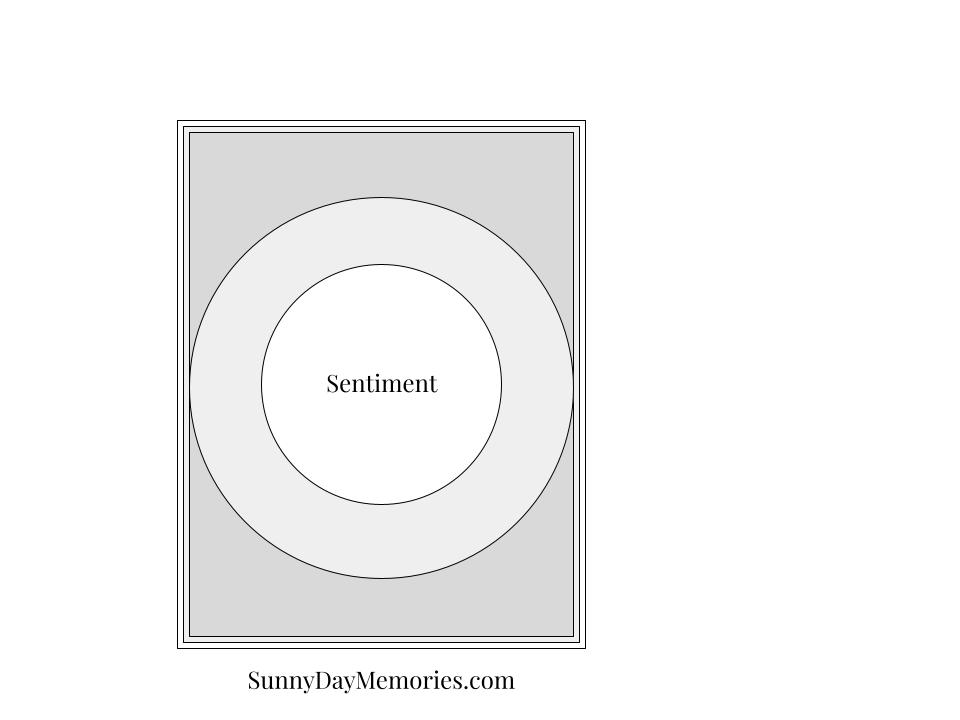 I invite you to use today's Card Sketch to create your own elegant Joy Holiday Card.