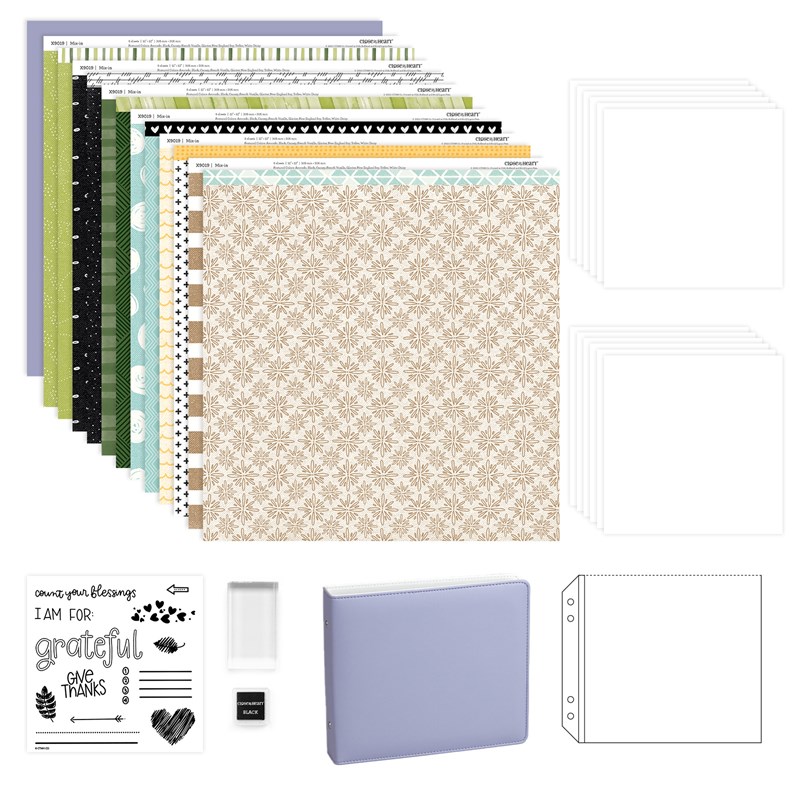 Close To My Heart's Feeling Grateful Project Kit is the perfect way to document what you are grateful for this year. With 2020 being a very challenging year for all, this kit seems so ideal for anyone to use to really focus in on the important things in their lives that mean so much to them.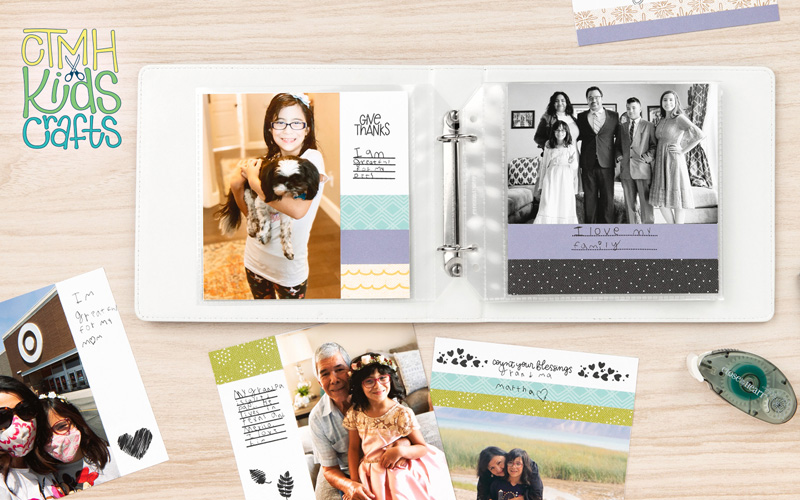 While this album kit was designed to be simple enough for kids to create it (it's part of our CTMH Kids Crafts line), I believe it would be perfect for anyone, any age to create it. You can get the kit either with the exclusive stamp set or without. Having this option of no stamp set is perfect for situations where you wish to create multiple albums. Because you really only need one stamp set, right? Plus, when you purchase the Feeling Grateful Project Kit with the stamp set, you save 20%.
Here's what's included in the complete kit:
 an exclusive stamp set
mini ink pad
stamping block
September–October Mix-in papers
6″ × 6″ White Daisy cardstock pieces
a 6″ × 6″ Wisteria Everyday Life™ album with Memory Protectors™
Close To My Heart is also doing a Facebook LIVE event on November 24th at 4:30 pm (mountain) where they'll walk you through the creation process. You're welcome to join them for this event or simply follow the instructions and complete it at your own convenience. Either way, this Feeling Grateful Project Kit is the perfect gratitude keepsake to keep or give away as a gift.