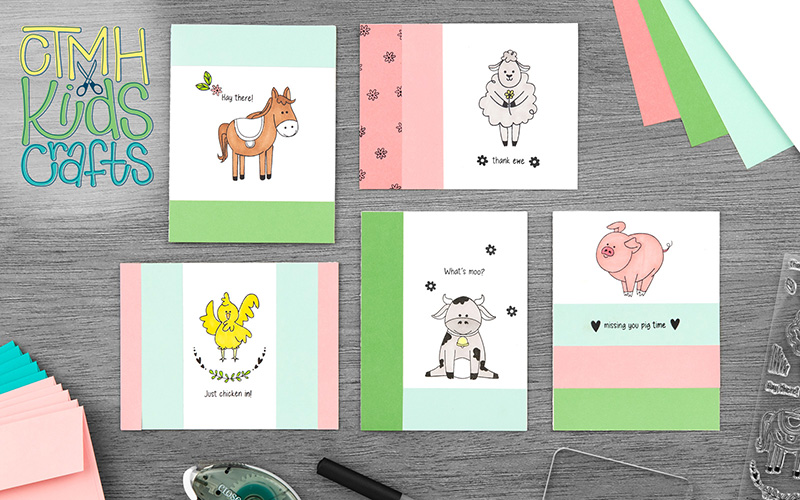 Over the long weekend, my daughter and I decided to dive into our kits and start creating From the Funny Farm cards. While Close To My Heart will be hosting a FREE Virtual Event to walk you through the creation of these adorably simple cards, we decided to give it a go on our own. First, you want to grab your Funny Farm Card Kit! Next, grab your paper trimmer, Black Stamp Pad, adhesive and coloring medium of choice. Finally, let your creativity soar!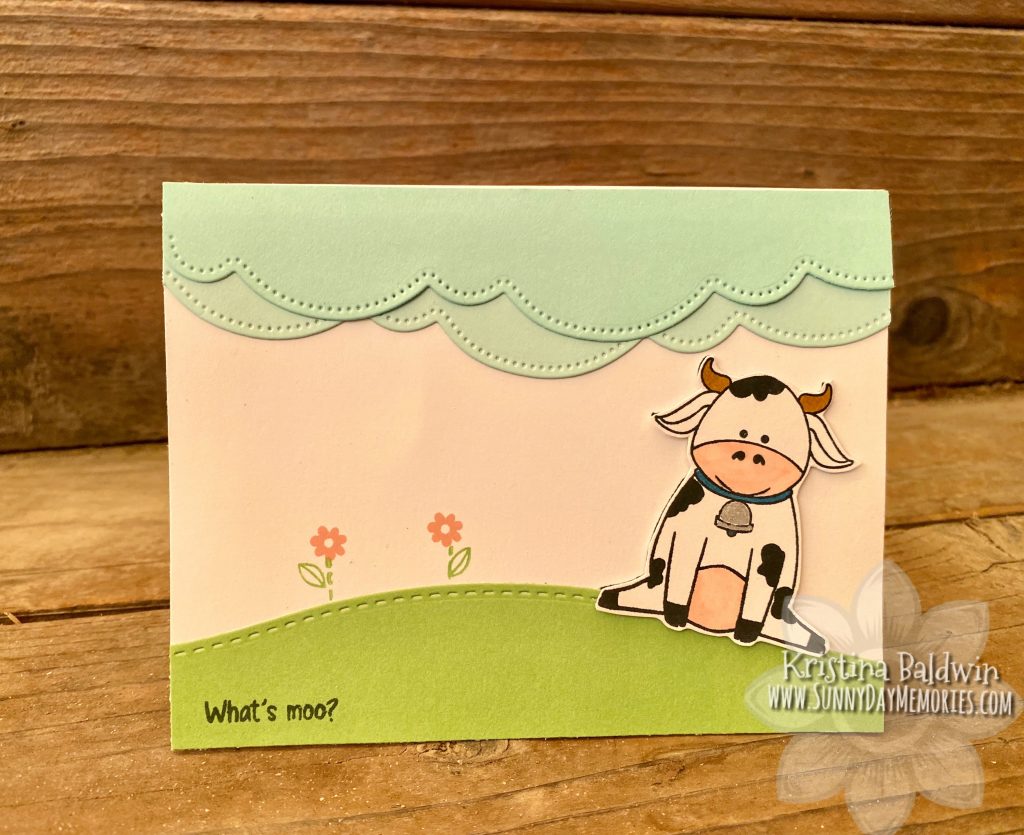 We started by creating with the cute cow image. I immediately pulled out our *NEW* Fancy Borders Thin Cuts. These are definitely my new go-to die set! I've used them so many times already. If you're on the fence about this set–you should absolutely get it!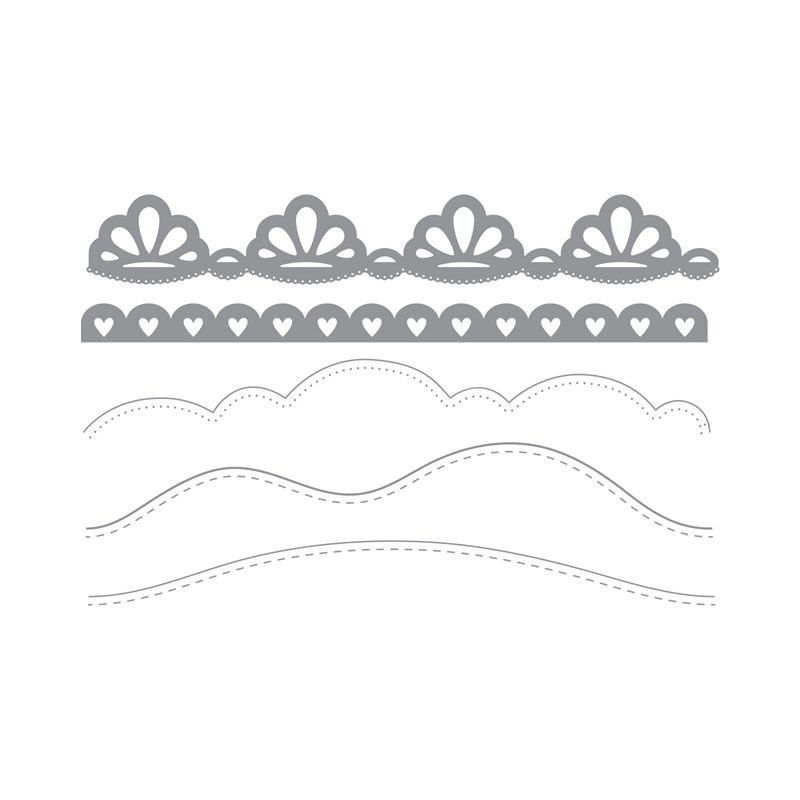 I created a nice gentle hill for my cow to sit on and then used the scallop die to cut 2 borders–one in Mint and then I flipped the cardstock over and cut it again in Light Mint. It adds a little bit of depth with the subtle color change as well as the layering.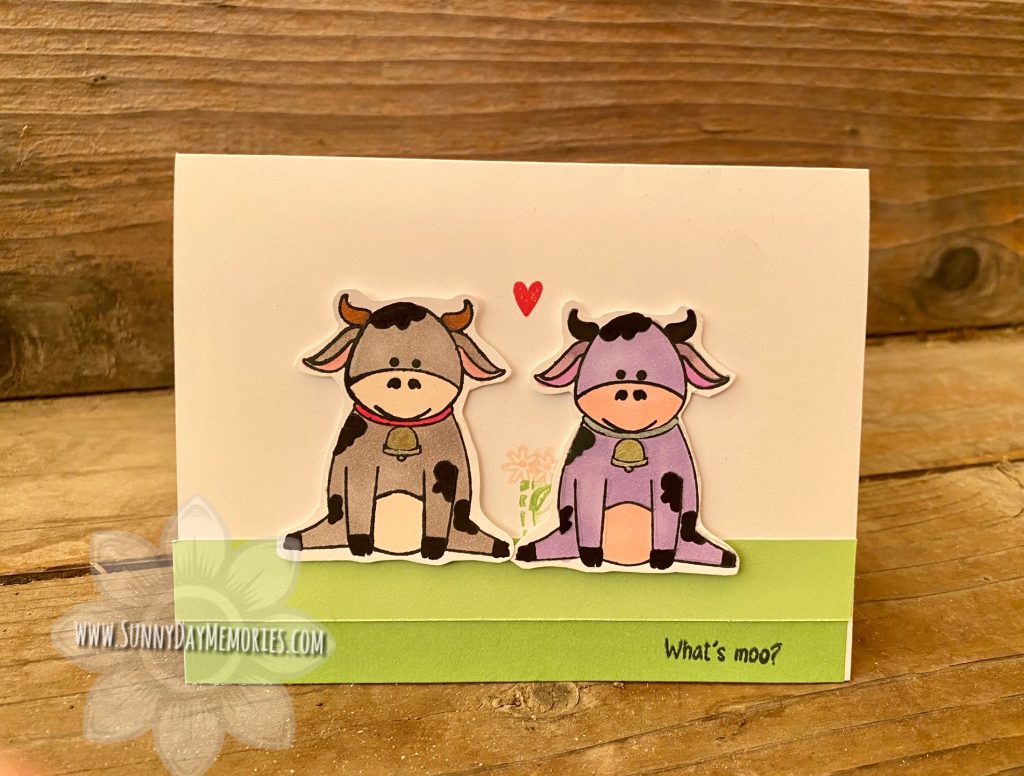 My daughter also wanted a grassy area for her cows. While we were crafting together we were independently creating our cards so I thought it was so fun that she also discovered being able to utilize both shades of the Green Apple Cardstock for her grass. And what you can't tell is that she made a mistake on her card when she was almost finished. (We've all done that, right?!) I told her there was a way to fix that! She could add another cow if she wanted to cover the messup. Enter in her purple cow–plus the little heart between the 2 cows. So cute!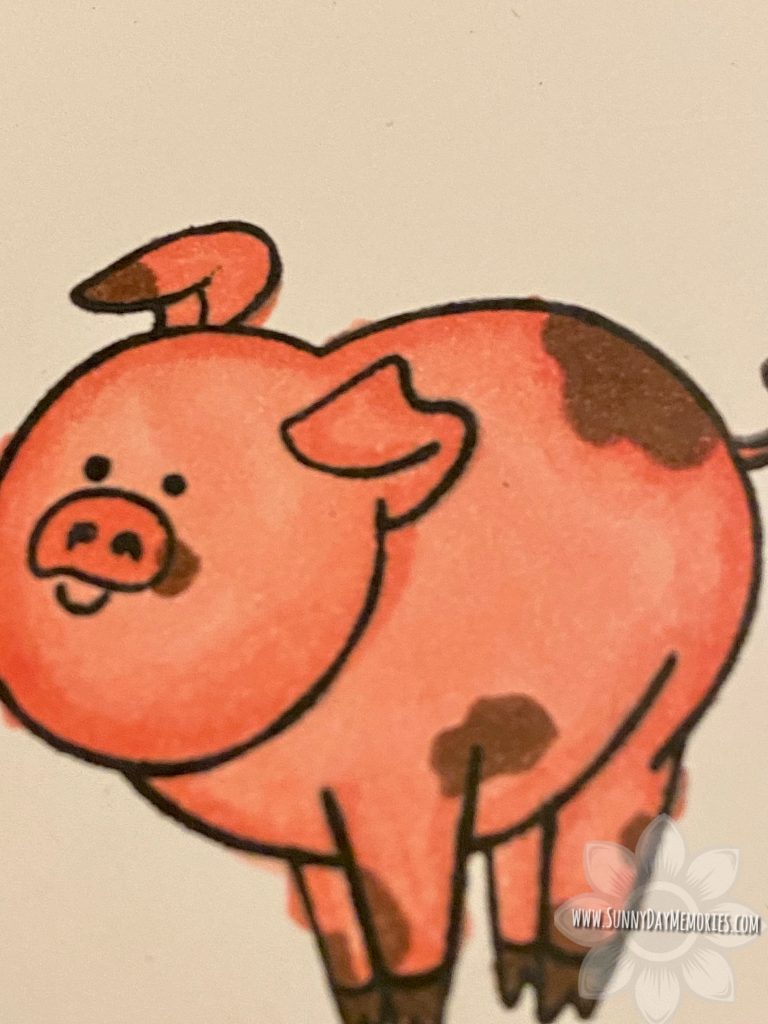 Next we moved onto creating a card with the pig. While my daughter hasn't finalized her card yet, I couldn't help but share her adorable pig with mud on it. That was the first thing she said–"it needs mud on it!"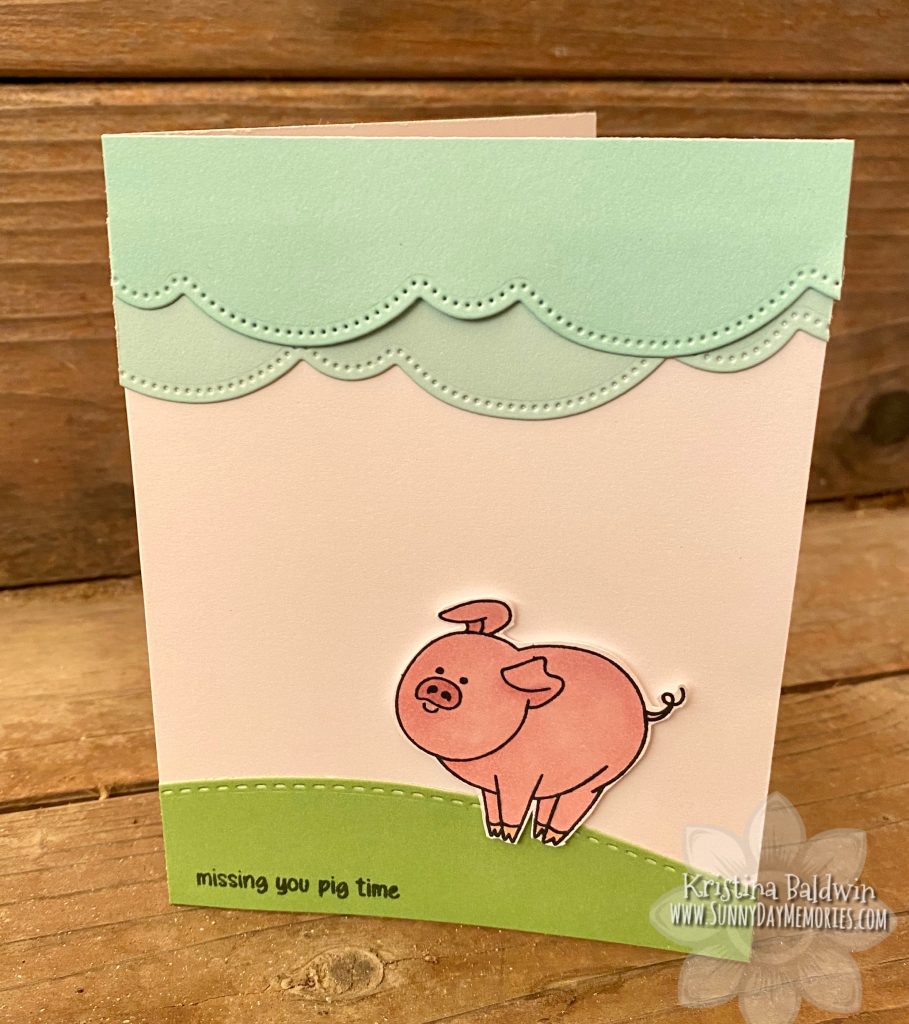 I stuck with my same design concept of using the Fancy Borders Thin Cuts to create a grassy area as well as puffy clouds. If it works, why change it, right?
Whether you get this kit for a special kid in your life, for yourself or both, I have no doubt you'll enjoy creating these cards! These From the Funny Farm cards are so adorble no matter what your age.