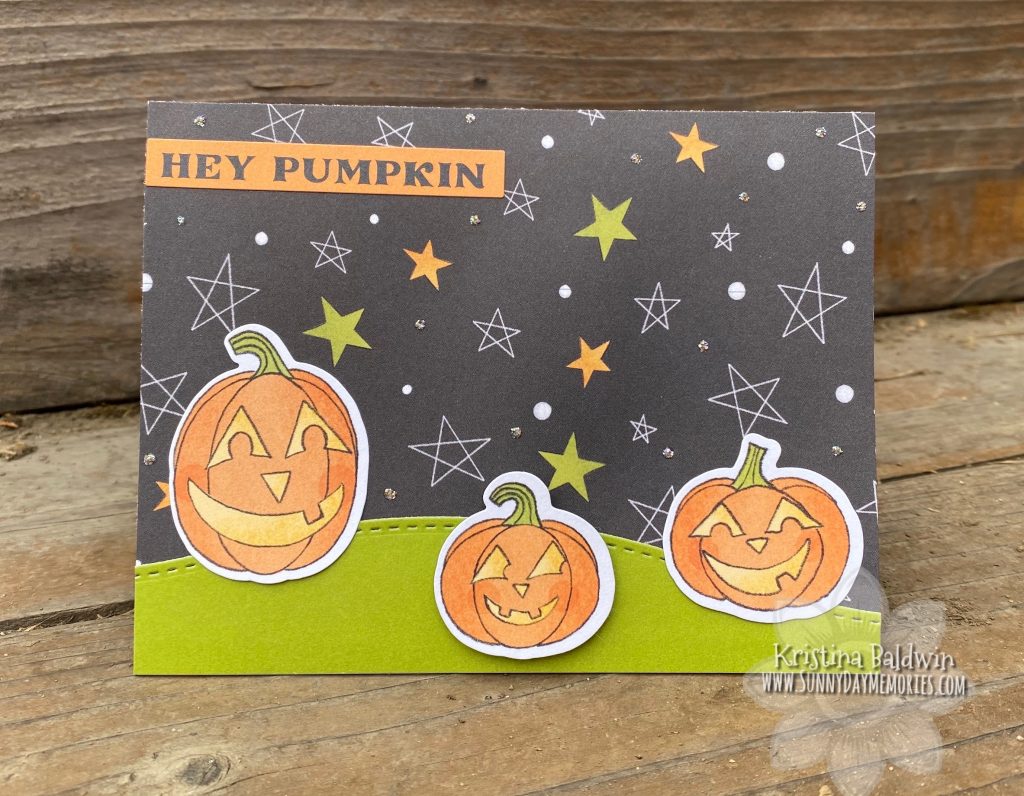 Check out this Hey Pumpkin Simple Halloween Card. Cute. But SO simple to create! I started by using one of our white card bases from our White Card & Envelope Value Pack. (These cards and envelopes are super handy to have in your craft stash!) I then pulled out my Got Candy? Paper + Sticker Sheet Pack. I love the star pattern. It contains 2 of our *NEW* colors–Avocado and Sundance.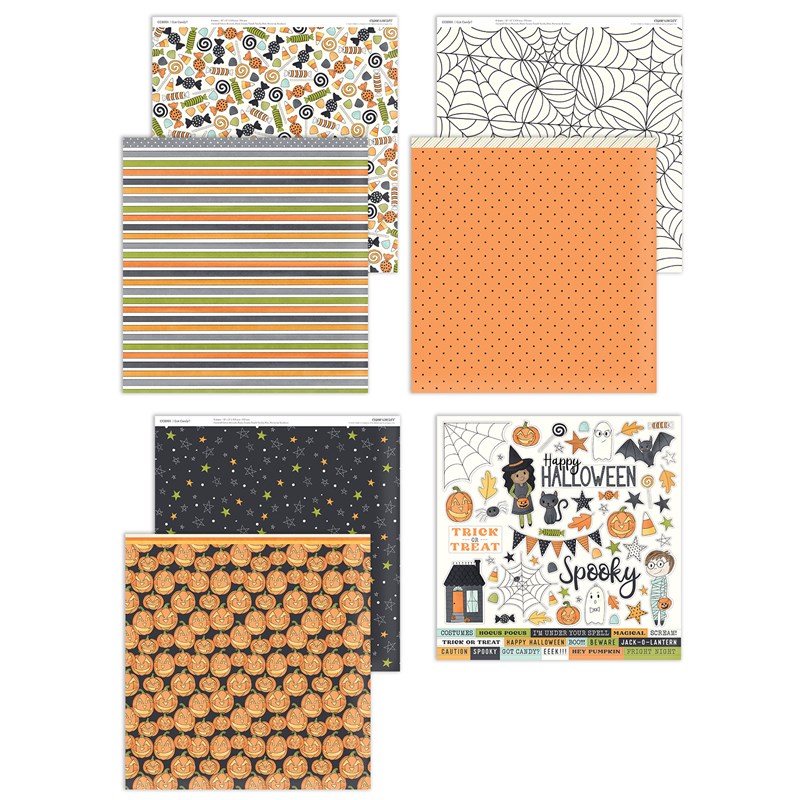 To keep things simple, I decided to utilize the stickers on the Sticker Sheet instead of adding stamping. If you haven't used our stickers before, you're missing out. The stickers are cardstock weight so they add nice dimension to your project.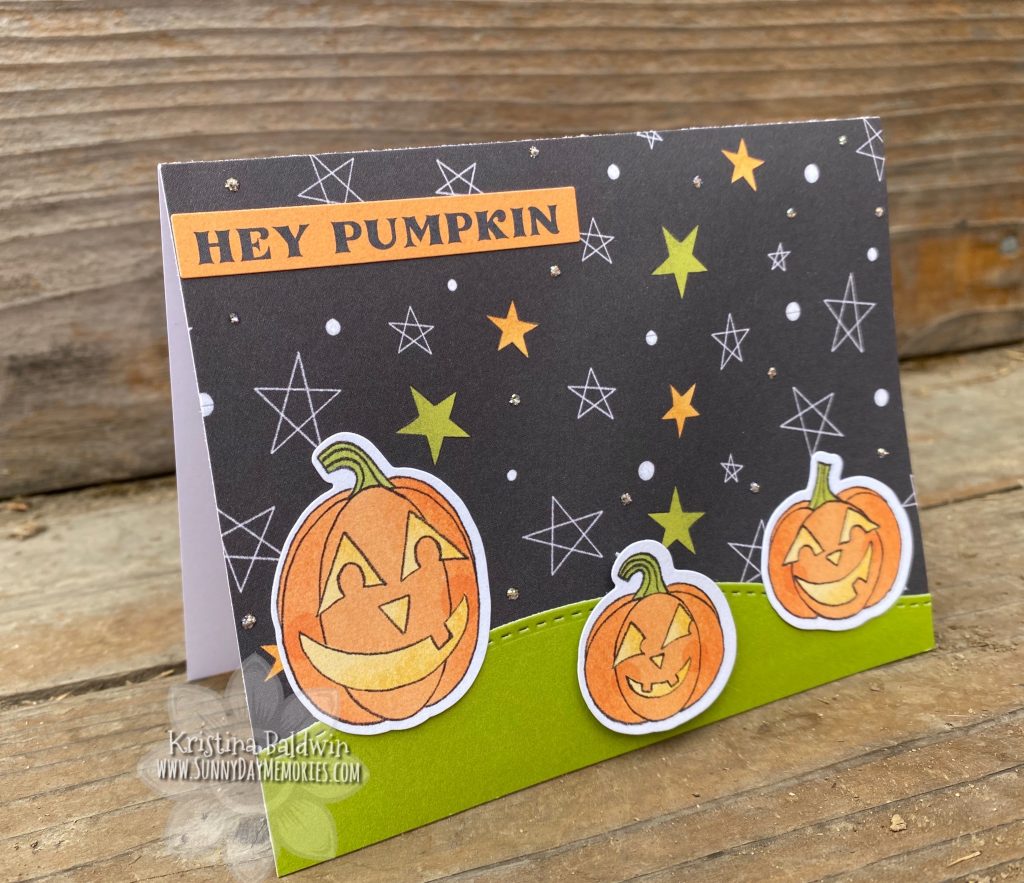 As I looked over the stickers it made me think of the children's story "The Five Little Pumpkins." That made me think I needed a rolling hill. So I created one for the pumpkins to sit on using our *NEW* Fancy Borders Thin Cuts and Avocado Cardstock. Then I added the pumpkin stickers on top of the rolling hill, adding a Thin 3-D Foam Dot to the center pumpkin, to give it a little more dimension. Next, I added the "hey pumpkin" title using one of the sentiment sticker strips. So perfect!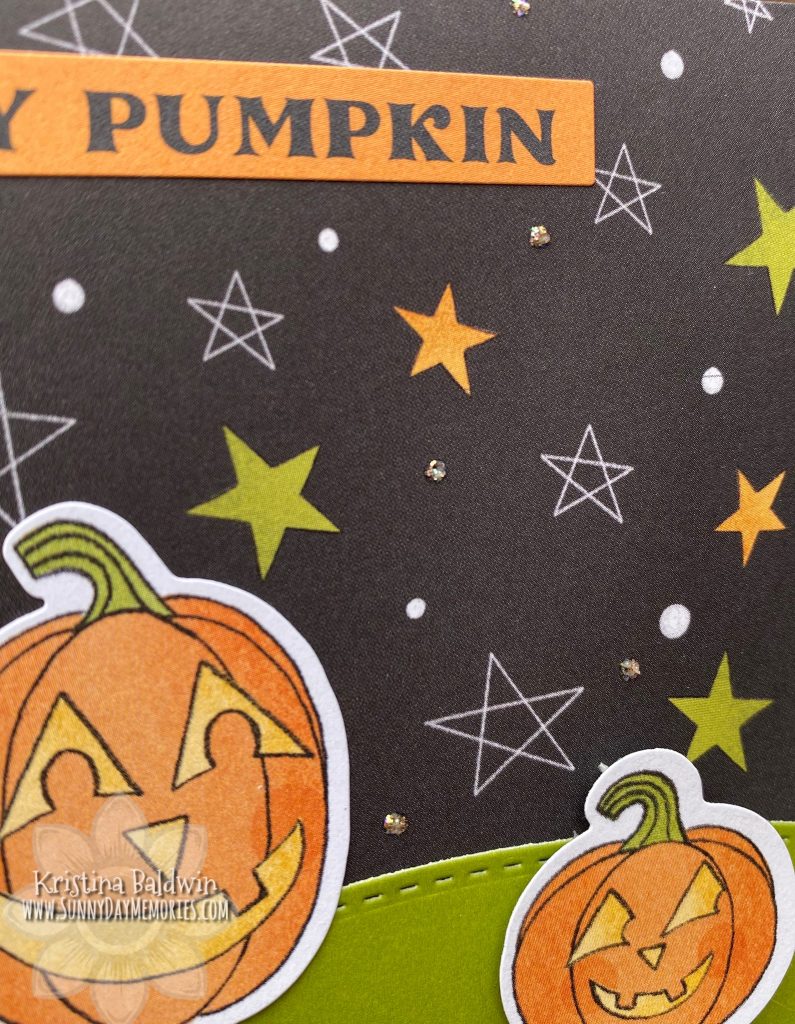 The final detail I added was using our Glisten Stickles Glitter Glue to add some sparkly dots on the Star Patterned Paper. It adds a nice touch of sparkle and the Glisten color really pulls in all the colors I used on this card.
If you're looking for a quick card, this Hey Pumpkin Simple Halloween Card will do the trick!