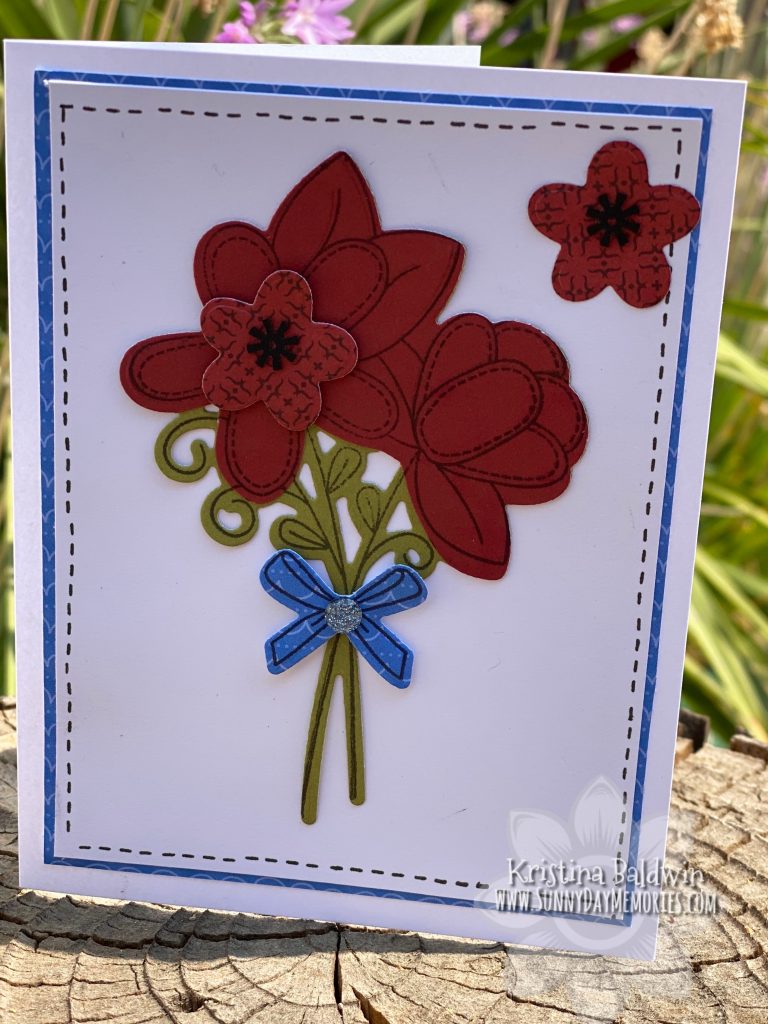 For today's Make It Monday (25th edition), I'm sharing this fun Stitched Florals Handmade Card. I thought since today was Labor Day we could do another Color Challenge this week. We'll be using one of Close To My Heart's *NEW* colors, Scarlet! It's such a beautiful, rich red. Along with Scarlet, we'll also be using Bluebird and White Daisy.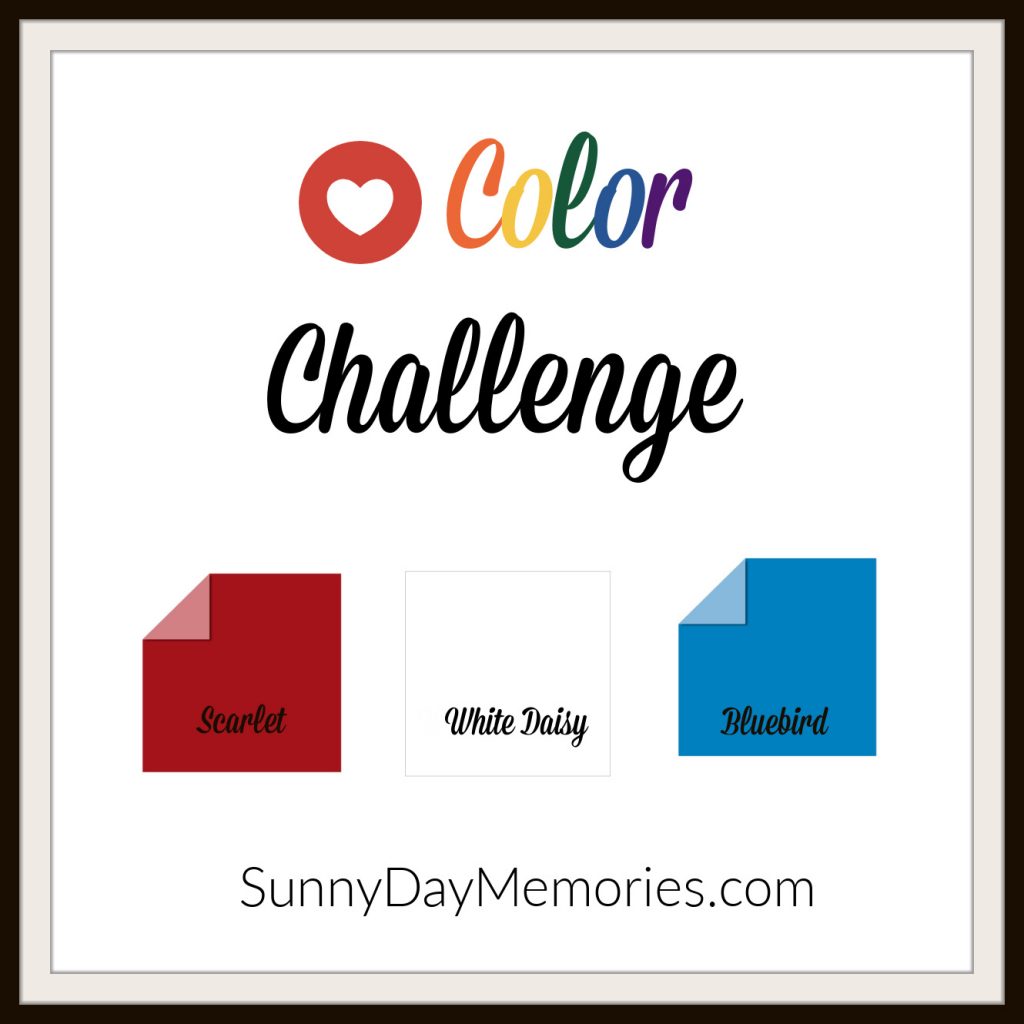 To create today's card, I used one of our *NEW* Stamp + Thin Cut sets from the 2020-2021 Core Catalog. It's called Stitched Florals and it is so fabulous!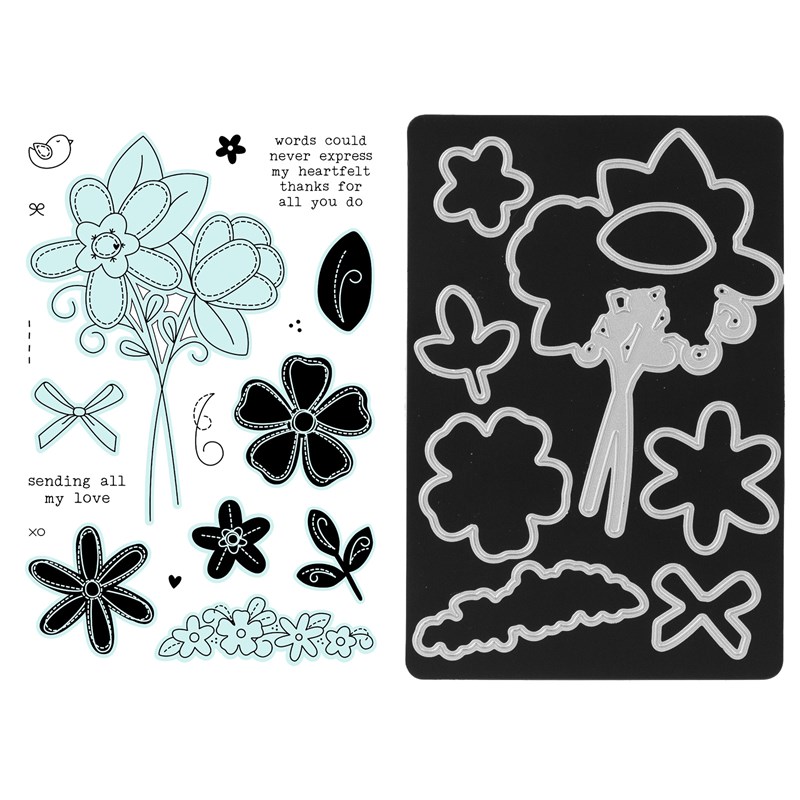 I did all my stamping with Black ink and then used a combination of cardstock and patterned paper to bring in the colors and add more texture with paper piecing. For the flowers, I used a combination of Scarlet Cardstock and the Scarlet Patterned Paper from the *NEW* Comfort & Joy Paper Collection.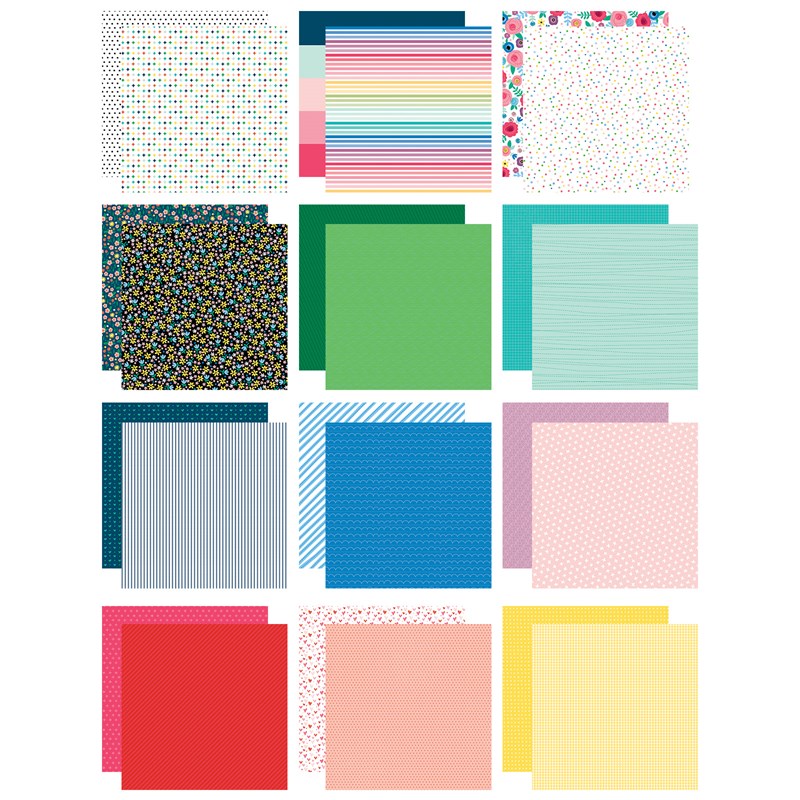 For the Bluebird color, I used the Bluebird Patterned Paper found in the 6″ x 6″ Bright Stack. It's part of this month's National Stamping Month Special. You can find more information about it HERE. Finally, I added some Fern Cardstock for the floral stems.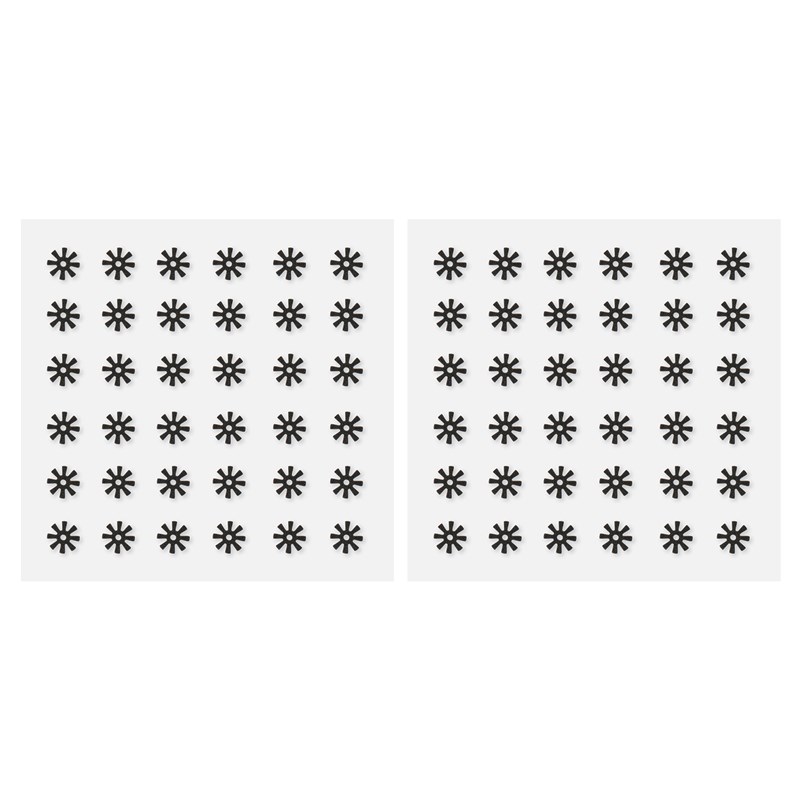 I wanted to keep the card pretty simple. I felt like the stitching element added a nice visual appeal already (especially with the addition of the stamped stitching around the White Daisy Cardstock.) So I kept the embellishments equally simple. I used one of our *NEW* Blue Belle Glitter Gems for the center of the bow. And our *NEW* Black Bursts for the center of the smaller floral die-cuts. These Black Bursts are so fun and so simple to use since they come with adhesive backing already on them. Just pull them off the carrier sheet and apply to your project. Easy peasy!
I hope you have a wonderful Labor Day. And I hope you'll join me in this week's Color Challenge using my Stitched Florals Handmade Card as inspiration for your own project.