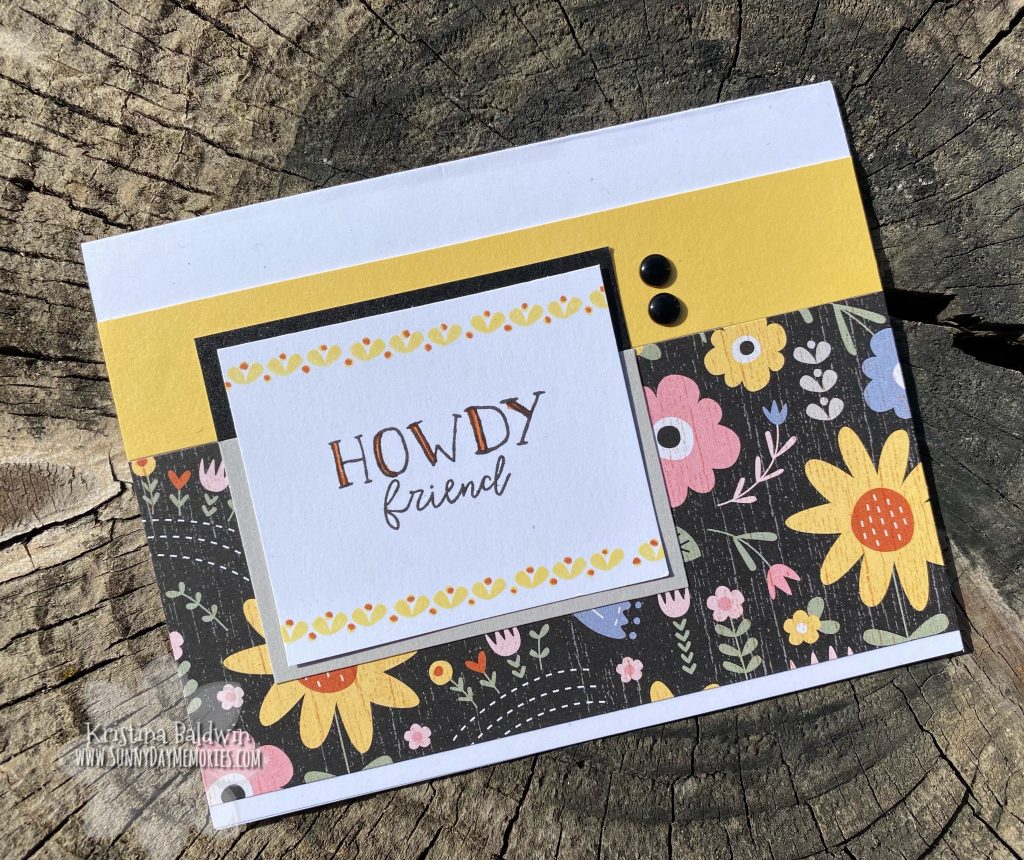 Isn't this Hillside Cottage Howdy Friend Card so cheerful? I love the playful design of this patterned paper from the Hillside Cottage Paper Collection.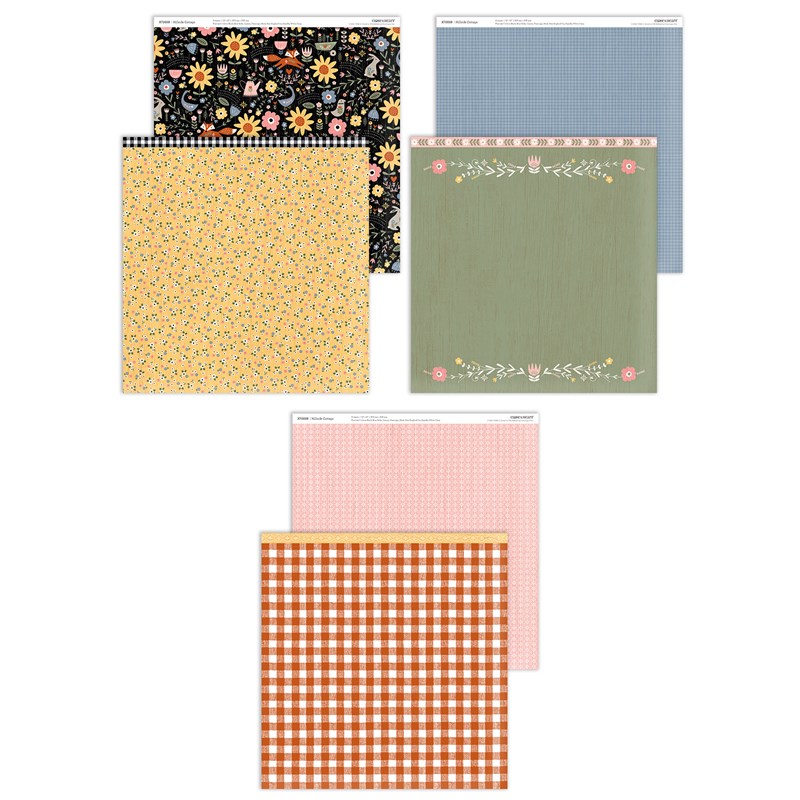 Since I was already working with the Hillside Cottage Collection, it felt right to go ahead and use the coordinating Hillside Cottage Cardmaking Stamp Set. While all the animals in this set are so cute, I chose to only use a sentiment and one of the borders for my card.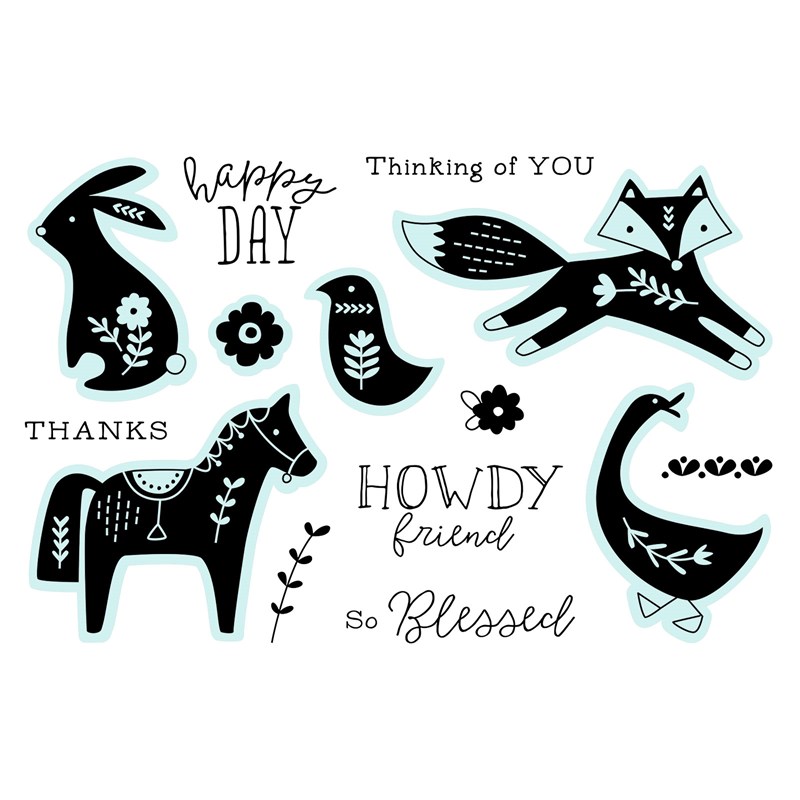 As you can see, several of the images have coordinating dies (all the ones shaded in blue.) So if you love this stamp set and would like to avoid any fussy cutting, you could grab the Hillside Cottage Cardmaking Stamp + Thin Cuts. I chose to use the Howdy Friend sentiment as I loved that it gave you that sliver of space for you to color in, if you liked.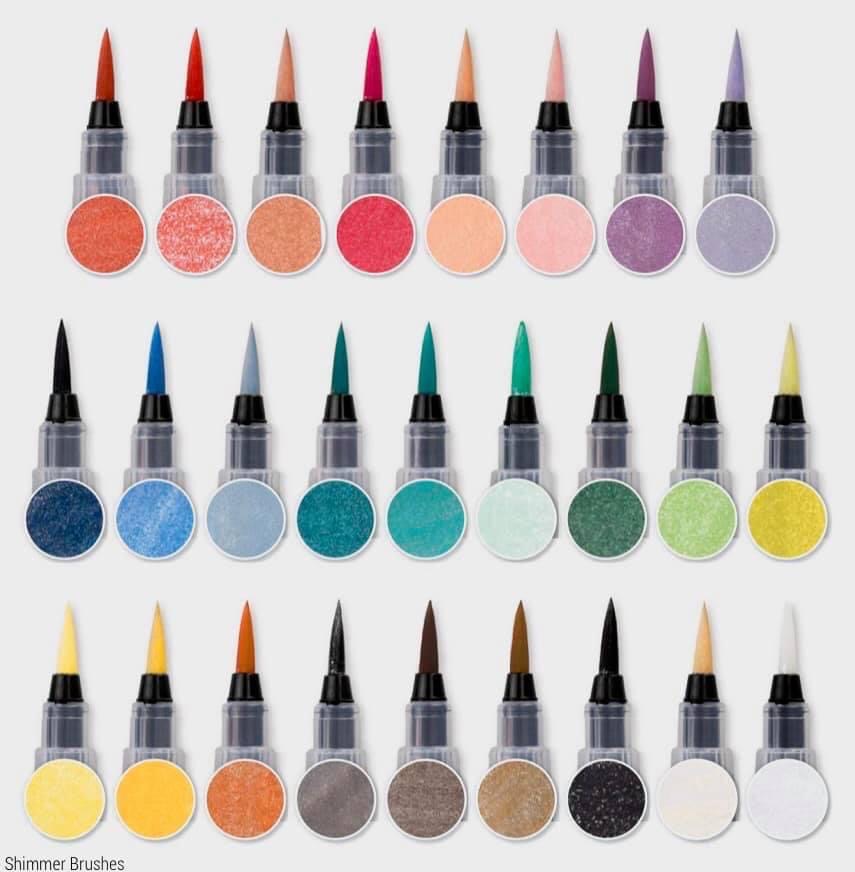 If you are careful, you can use our Shimmer Brushes to do this. That's exactly what I did! To tie into the colors used in the paper, I used our Paprika Shimmer Brush and colored in those slivers. I also tapped the dots of the border (that had been stamped in Canary) with the tip of the Shimmer Brush very carefully to add a touch more color. It turned out better than I had hoped. I love it!
This is definitely a card I will be making more of. It's so cheerful looking. And really, who wouldn't love receiving this in their mailbox? You could create a bunch of these cards. Simply grab yourself these items:
Then you're all set. You can create your own Hillside Cottage Howdy Friend Card.