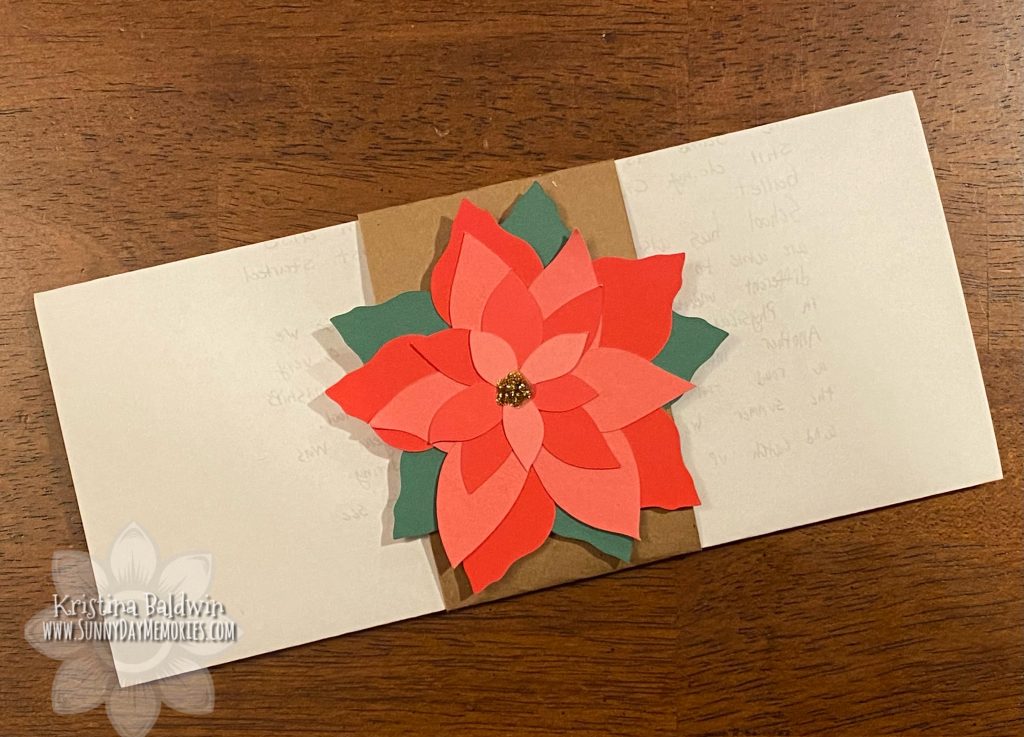 For this week's Make It Monday (90th edition), I'm going to show you how to dress up your Christmas letter. Do you have the tradition of writing an annual Christmas letter to your family and friends? Do you also create a handmade card to go along with it? This has actually been my struggle for years now. As a cardmaker I feel like there should be a handmade card included with our family Christmas letter. But then I feel like it's weird to just sign the card and not have anything else written inside it. It also feels like double the work. Plus, it never really feels cohesive.
So this year, I feel like I had a lightbulb moment. I realized I could add my handmade touch to the actual letter. Enter in my Christmas Letter Belly Band! If you've ever created a card that has a belly band to help keep it closed, you know exactly what I'm talking about.
STEP 1: the Supplies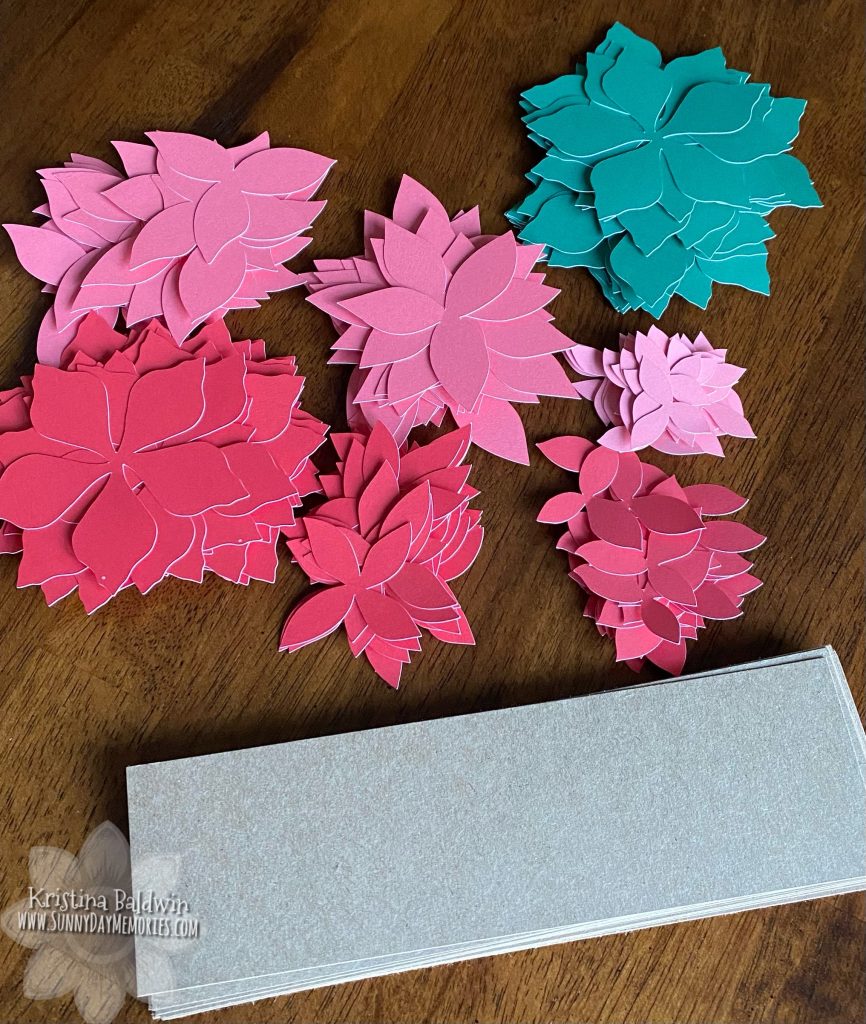 The first step is deciding what your focal point will be on your belly band. I decided to do a lovely layered poinsettia from our exclusive Cricut Flower Market Collection. You want to make sure the size proportion all works out well. To start with, I cut 2-1/2″ x 8-1/2″ strips for my belly bands. It felt like it was the right balance. So depending on what you decide to do with your focal point, you could change up your band size slightly, as needed.
STEP 2: the Belly Band base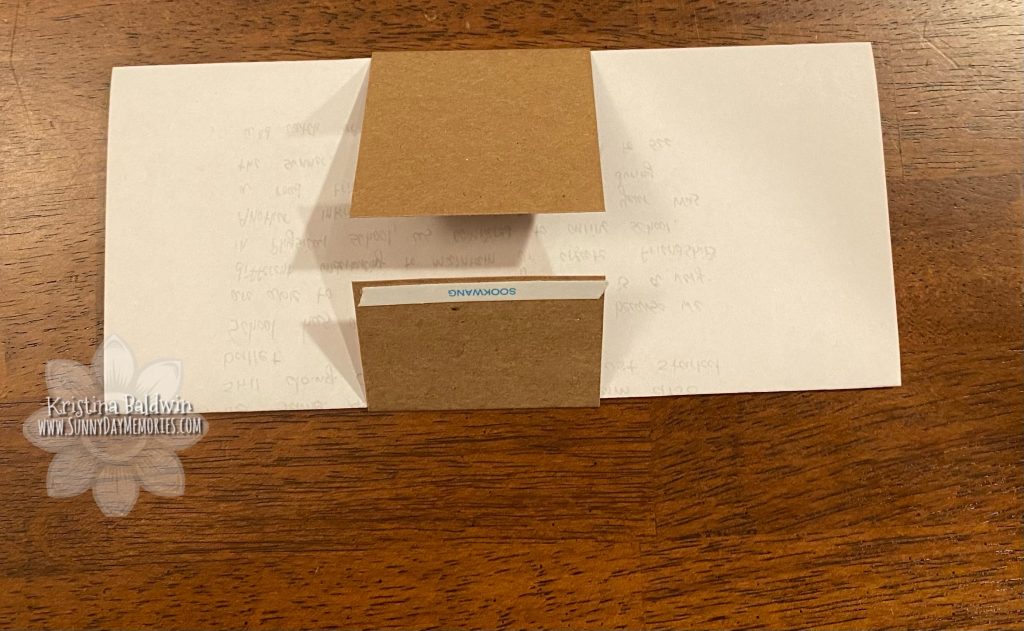 The key is to not make your belly band too tight around your letter. I don't generally score my bands ahead of time so that I can ensure the band is loose enough to slide off easily. But you also don't want it too loose that it'd move around on it's own. It's a delicate balance!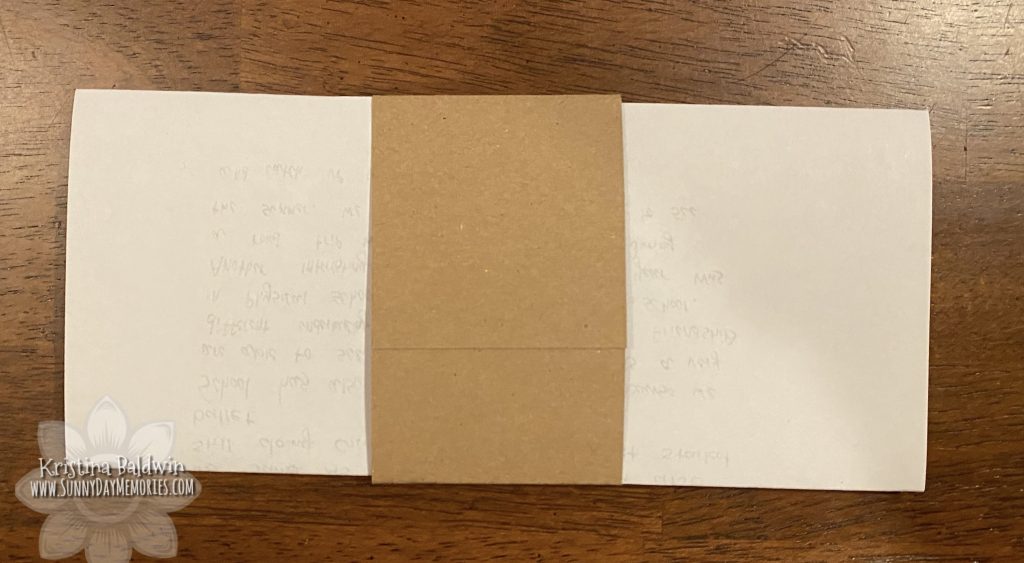 You'll notice that I have the seam showing in this picture. I add my focal point to this portion so the mechanics are completely hidden. It now will be a nice smooth band all the way around my belly band.
STEP 3: add a Focal Point to Belly Band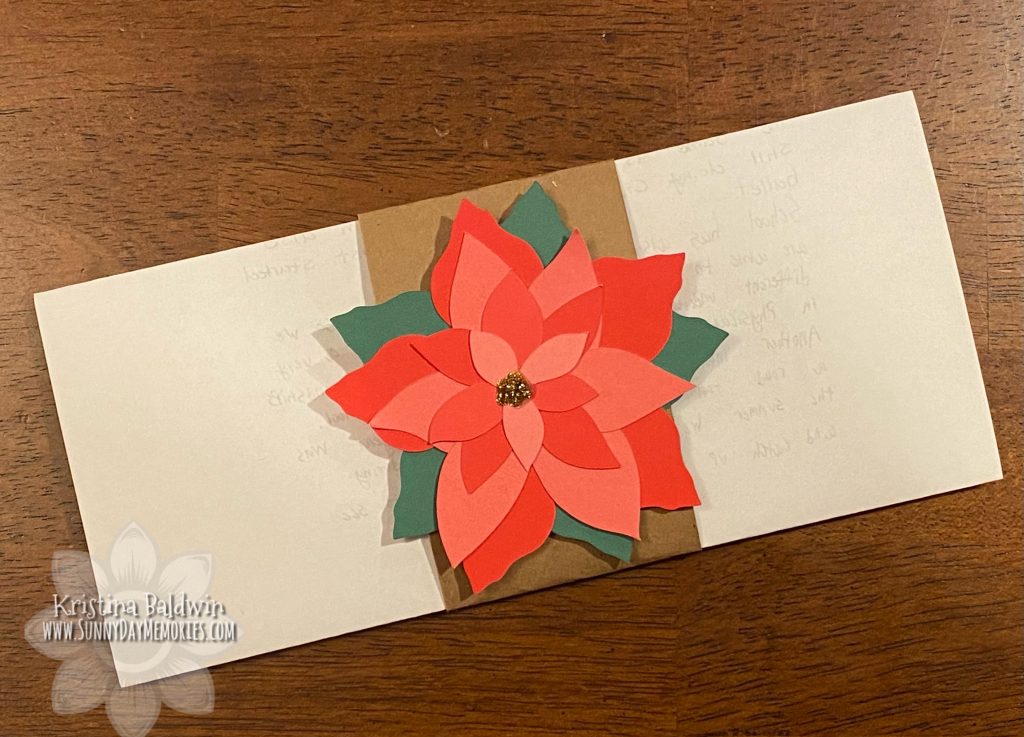 By adding this belly band, it gives it a nice personal and handmade touch. And when you can use your Cricut to cut out the focal point elements, it makes the process a lot smoother.
If you're looking for something new to try or you've struggled with combining a handmade card and a Christmas letter, now you know how to dress up your Christmas letter using a decorative belly band.