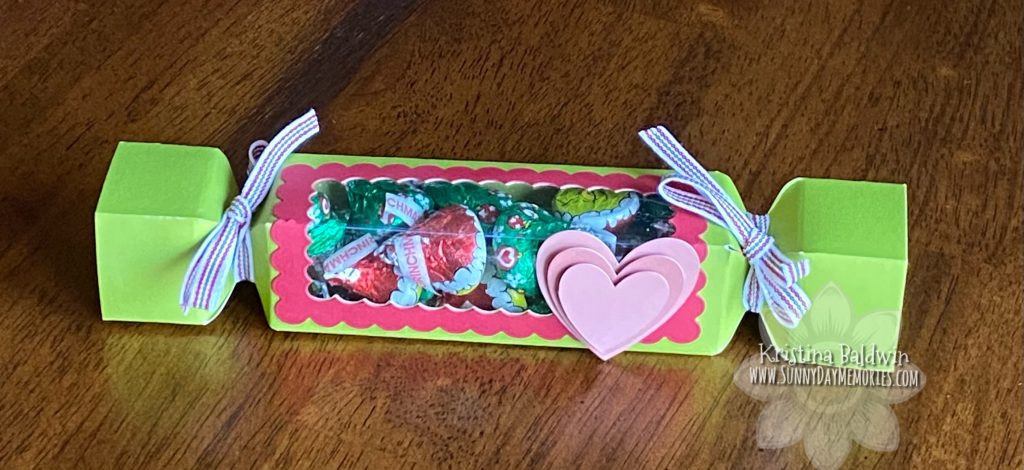 This past weekend, I made my first of a few fun Grinch Holiday Treats. I took some much needed time off to do a little crafting with a friend. She designed this festive candy holder. Look at how perfect our Avocado Cardstock is for the Grinch! And now with the adorable Grinch Hershey Kisses, you have so many more reasons to craft Grinch items. Her design is so perfect with the window expanding over the 2 panels. It gives you more real estate to show off those fabulous Kisses!
I love all the fun holiday treat packages you can create for the season. And now that I saw the brilliance of using Avocado Cardstock, I was hooked on Grinch items.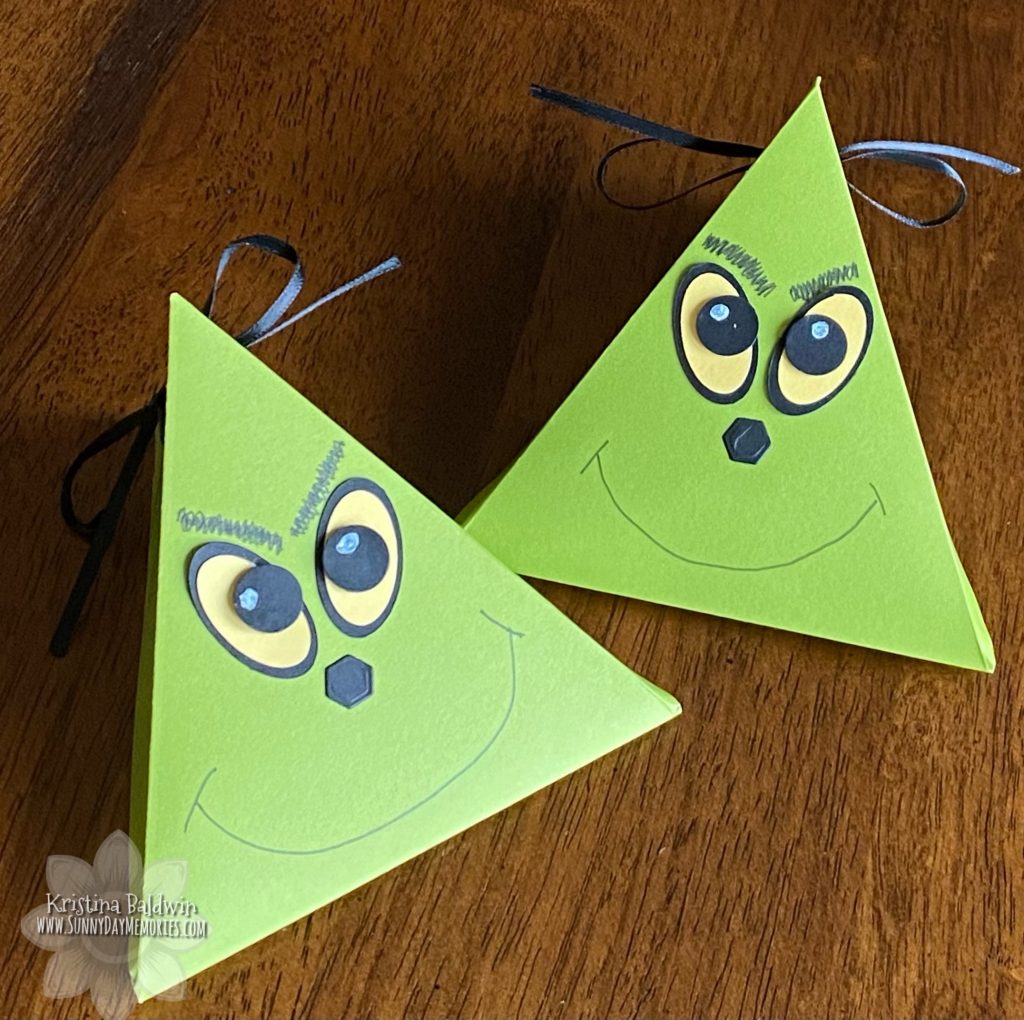 How cute are these guys? I created these for my kids as a fun little surprise for when they got home from school. There really are so many ideas but I love this particular one. I've created these Triangle Treat Boxes for years in a variety of ways.
I'd love to hear what other ideas you have. Be sure to share your ideas for Grinch Holiday Treats in the comments below.