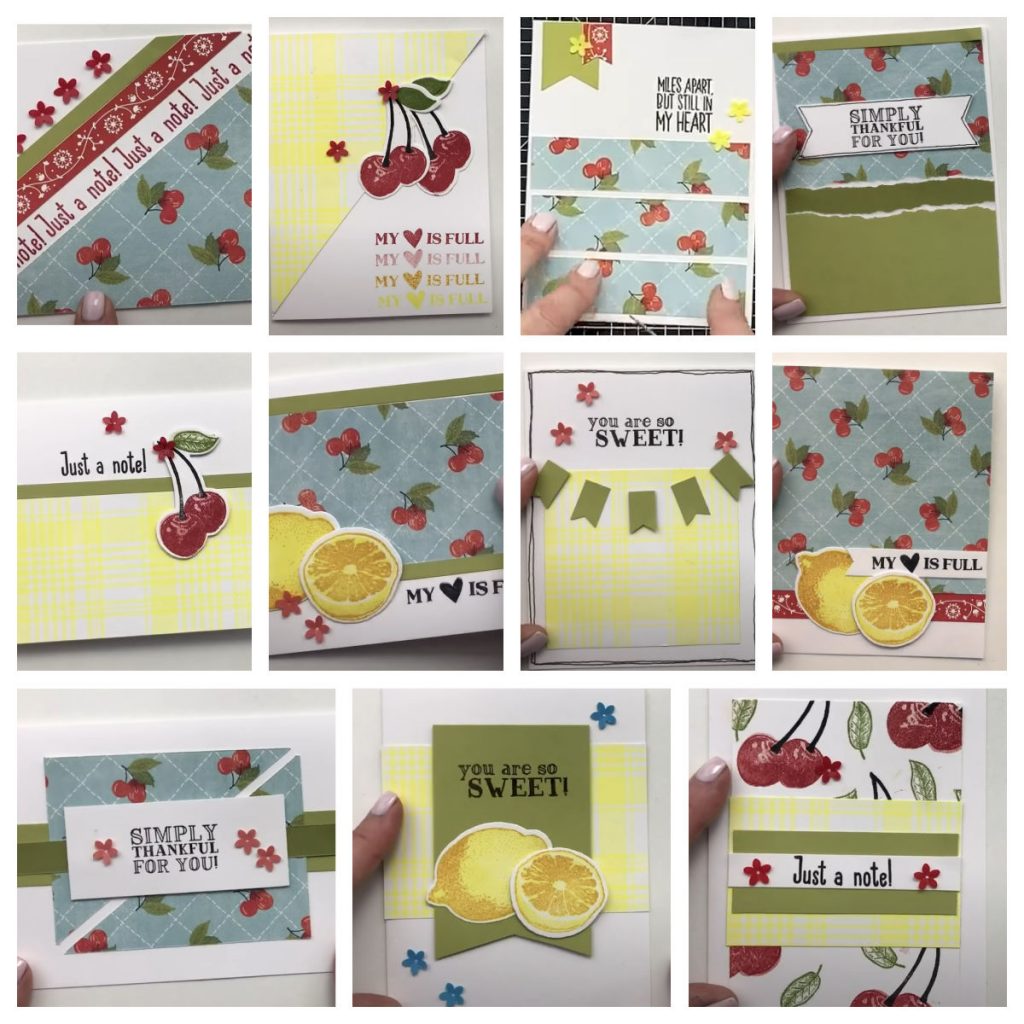 For today's Make It Monday (59th edition), we're going to explore how to easily create 11 beautiful cards. Have you heard of One Sheet Wonders before? If you have, you know how awesome they can be for helping you create a bunch of cards quick & easy. And if you haven't heard of them before, you are in for a real treat!
Here's what you'll want to do. Grab a sheet of patterned paper as well as 2 sheets of cardstock that coordinate with that patterned paper. You'll also need a stamp set that has some images as well as sentiments. Grab some coordinating inks. And don't forget 11 card bases! These cards will all be a standard A2 sized card (5-1/2″ x 4-1/4″.)
Watch this video and create along using your own supplies. When you're all done, you'll have 11 beautiful cards.
You can use this pattern over and over again. Simply change out the papers and stamps you use. I plan to create my own cards with this pattern. I'll be sure to share my completed cards with you when I'm done. No matter what supplies you have on hand, One Sheet Wonders are an amazing tool for cardmakers! Now you know the secret beauty of One Sheet Wonders and how to easily create 11 beautiful cards.