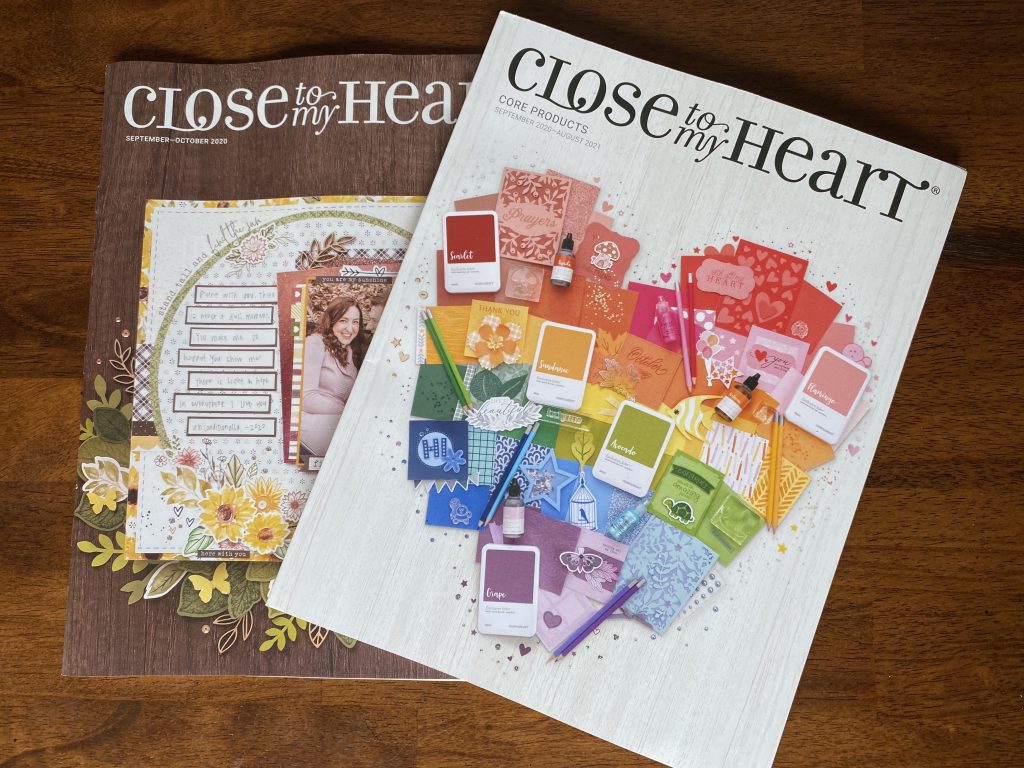 Want to know how to get a FREE catalog from me? Better yet…2 FREE catalogs? That's right! There are 2 *NEW* Close To My Heart Catalogs debuting today. And if you have purchased from me in the last 6 months, I've already had them sent to you! The catalogs are mailed out directly from Close To My Heart via bulk mail so delivery times can vary. I had a set sent to me to get a sense of timing and mine just arrived yesterday. So if you haven't received yours yet–it should be any day now!
But you don't need to wait for your copies to arrive. You can look at both catalogs online HERE.
And if you're new to Close To My Heart or you haven't ordered from me in the last 6 months, you can still get your FREE copies of the new catalogs. For the month of September only, you can get a copy of both catalogs FREE with any order. That's right. If you're ordering through my online store, the catalogs should automatically be added to your order at no cost. And if you email me your order, I'll be sure to include them for you as well. (Please note, it's only 1 set of free catalogs per person.)
Remember we have a *NEW* seasonal catalog released every 2 months. Our November December will be next with fun holiday products. So now that you know how to get your free catalog from me, you can plan accordingly.