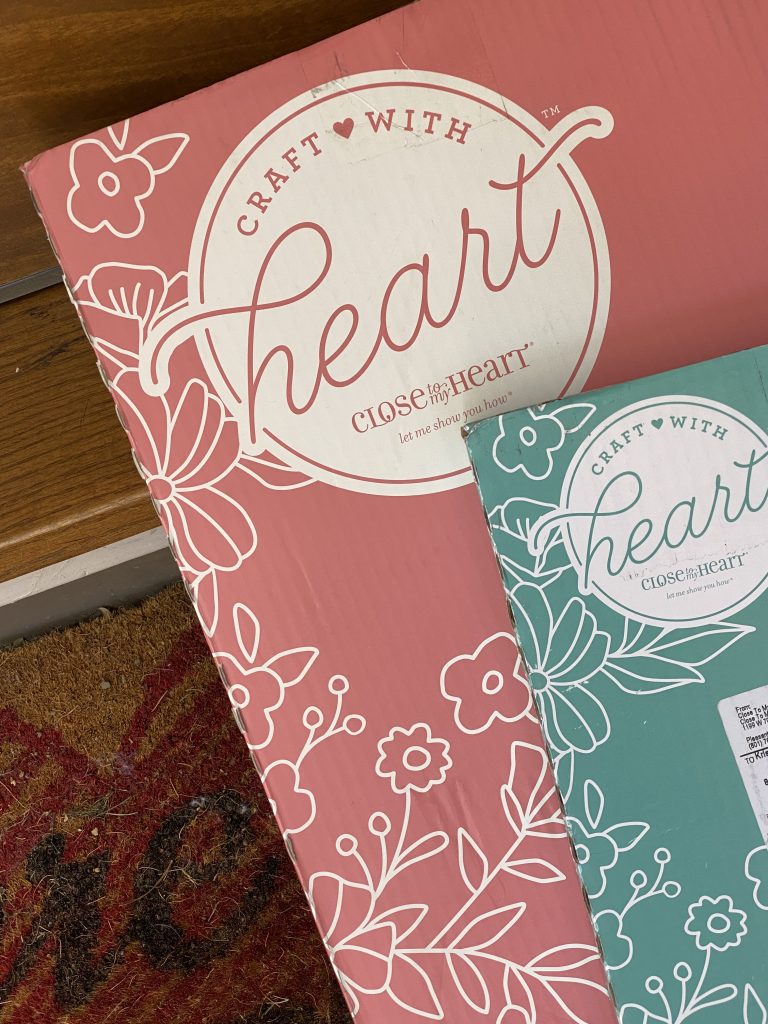 It's National Scrapbooking Month so how would you like to learn how to scrapbook in minutes? Sounds a little too good to be true, right? But you can totally do it! Each time when my Craft with Heart Subscription boxes arrive (I get both our scrapbooking and cardmaking versions) it's not only like Christmas, but I know I'm in for some quick crafty time. And not only is it quick–the results are always still so beautiful.
Today, on Close To My Heart's blog, they shared about the Craft with Heart Scrapbooking Subscription box. If you aren't familiar with these subscription boxes, this post was a great way to get a look into them. For that reason, I thought I'd share it with you here today.
Looking for a fast way to scrapbook your photos without jeopardizing the aesthetic of your pages? Craft with Heart™ might be just what you need! Receive scrapbooking kits designed to quickly make two beautiful 12″ x 12″ layouts delivered directly to your door! No more excuses—everyone can be a memory keeper!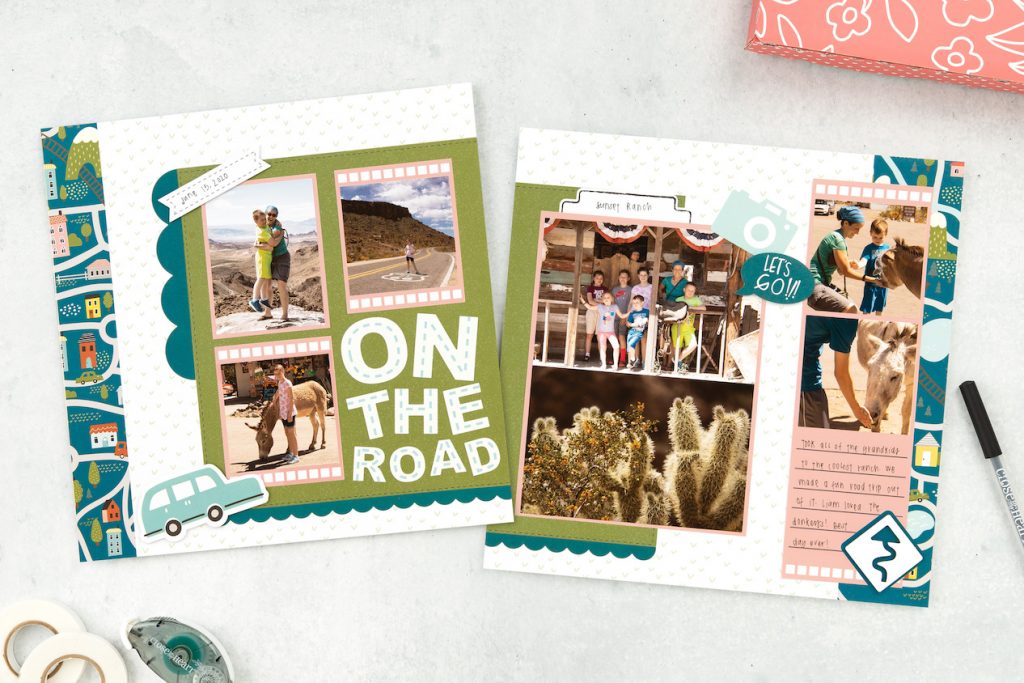 Each kit included in the Craft with Heart™ program is part of our Cut Above® line, which means that all the artwork is pre-designed, including pre-printed base pages and complementary die-cuts and stickers. All you need to bring to the crafting table is a journaling pen, your favorite adhesive, and, of course, your photos!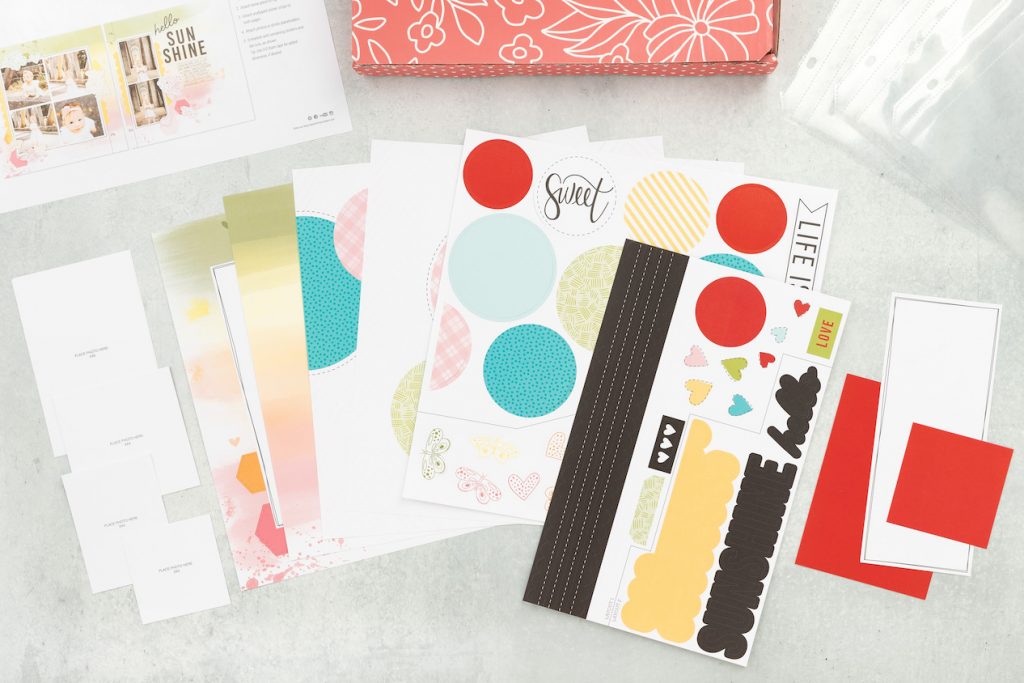 Does this sound too good to be true? Follow along in the video below as we assemble one of the layouts from our May kit!
Cut Above® kits have an excellent balance of convenience, ease, and creativity, making them an ideal option for crafters of all ages and experience levels. While your pages do come pre-designed, you still reap the joy and benefits of creating something yourself and that comes together in just minutes with an easy-to-follow instructional guide (which you don't have to follow if you don't want to!).
Let's take a closer look at the layouts currently available for May through August: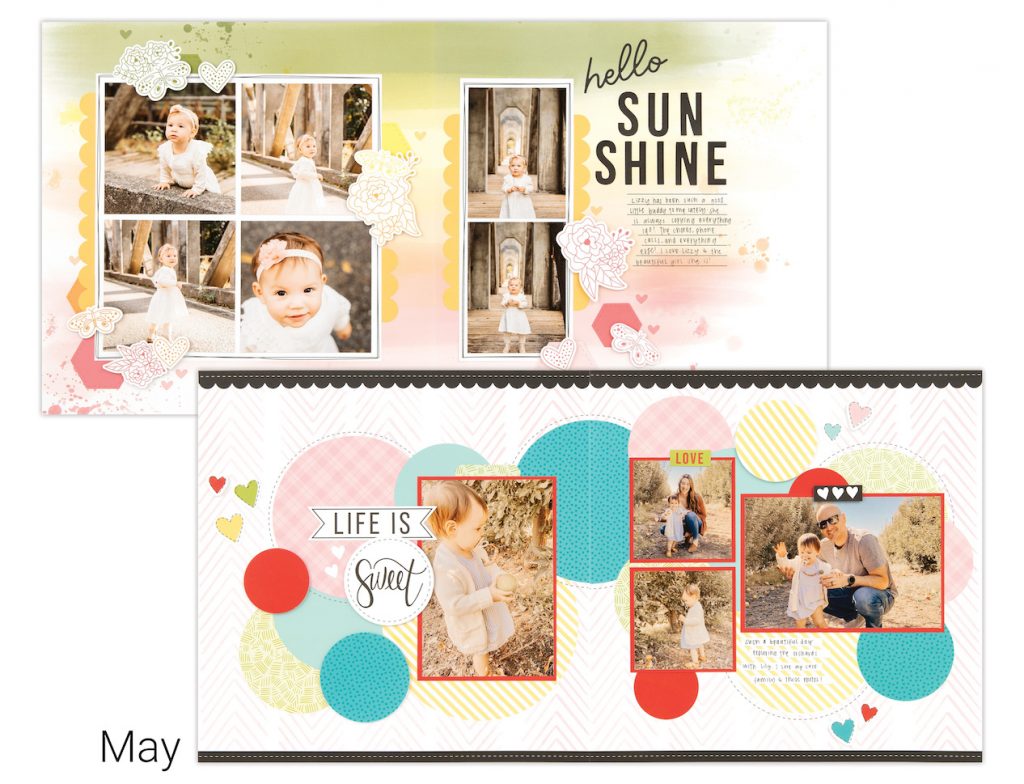 The designs for this year's May layouts are a perfect example of how the intricate, pre-cut pieces come together in mere minutes for effortless crafting! Whether you're an expert scrapbooker looking for a quick and easy project, or a newer crafter looking for a project more suited to your budding skills, these layouts are an excellent way to stretch your creative muscles!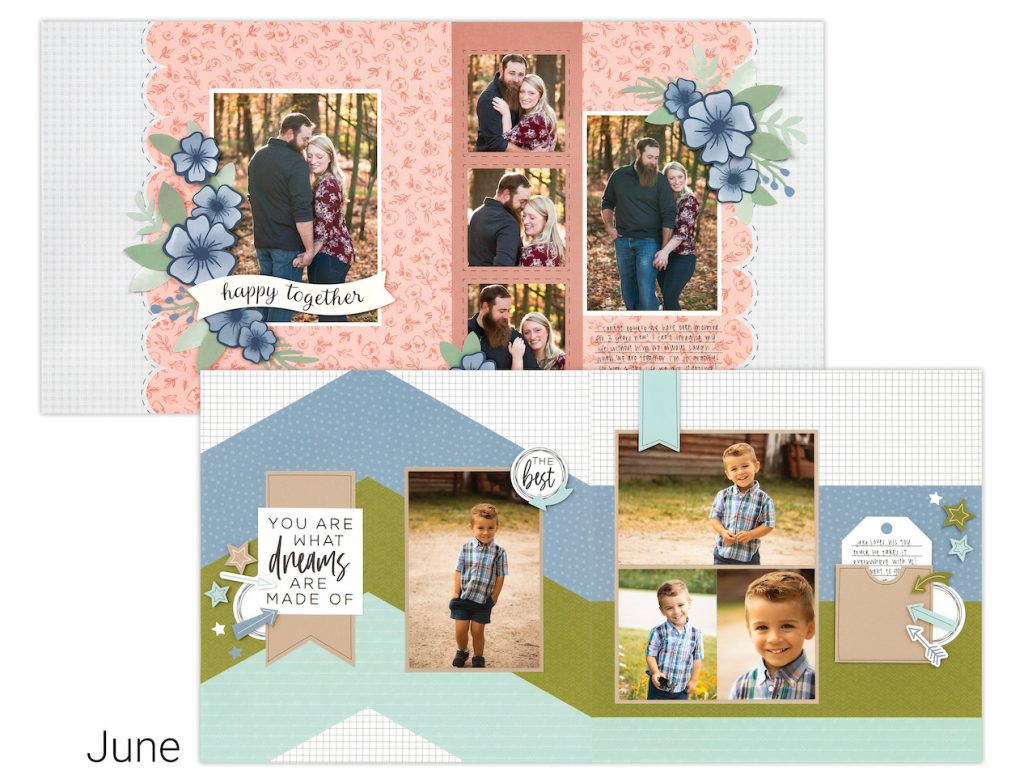 Since there is absolutely no cutting involved, get younger crafters involved! These kits are so easy to work with, putting them together with the kids can turn into a beautiful bonding activity as you reminisce of the adventures had in the pictures you are scrapping.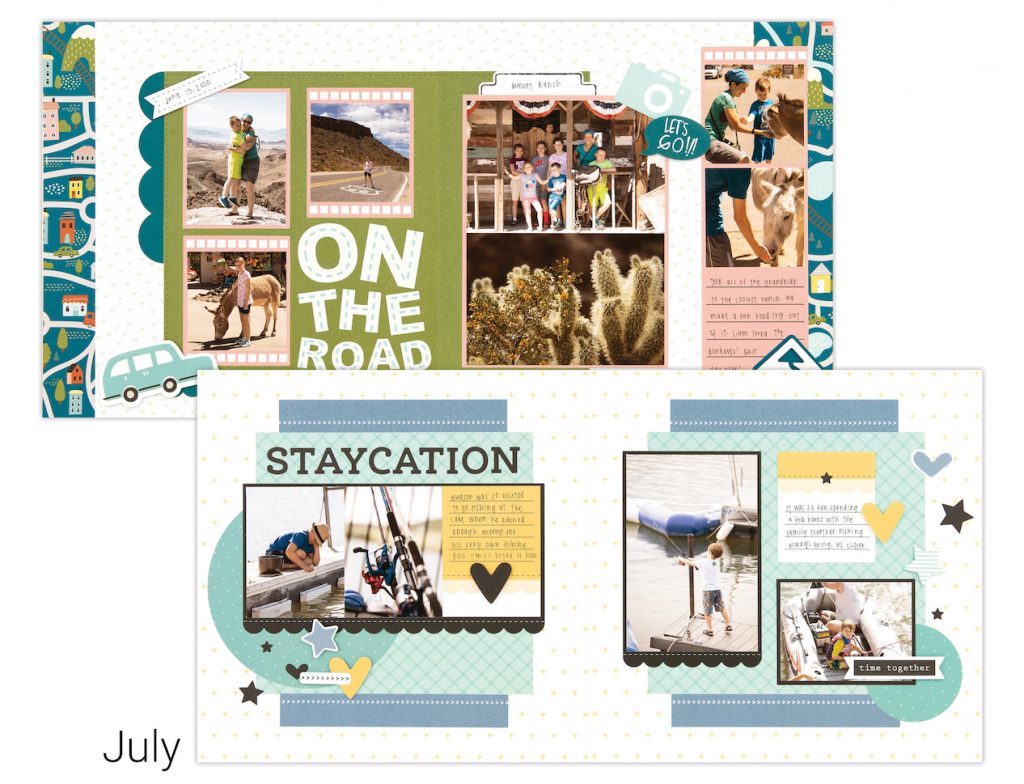 Looking to document your vacation photos? The Craft with Heart™ July layouts offer an ideal backdrop! From snapshots of a weekend getaway to photos of an epic road trip, these layouts are a natural go-to as you document your unforgettable memories!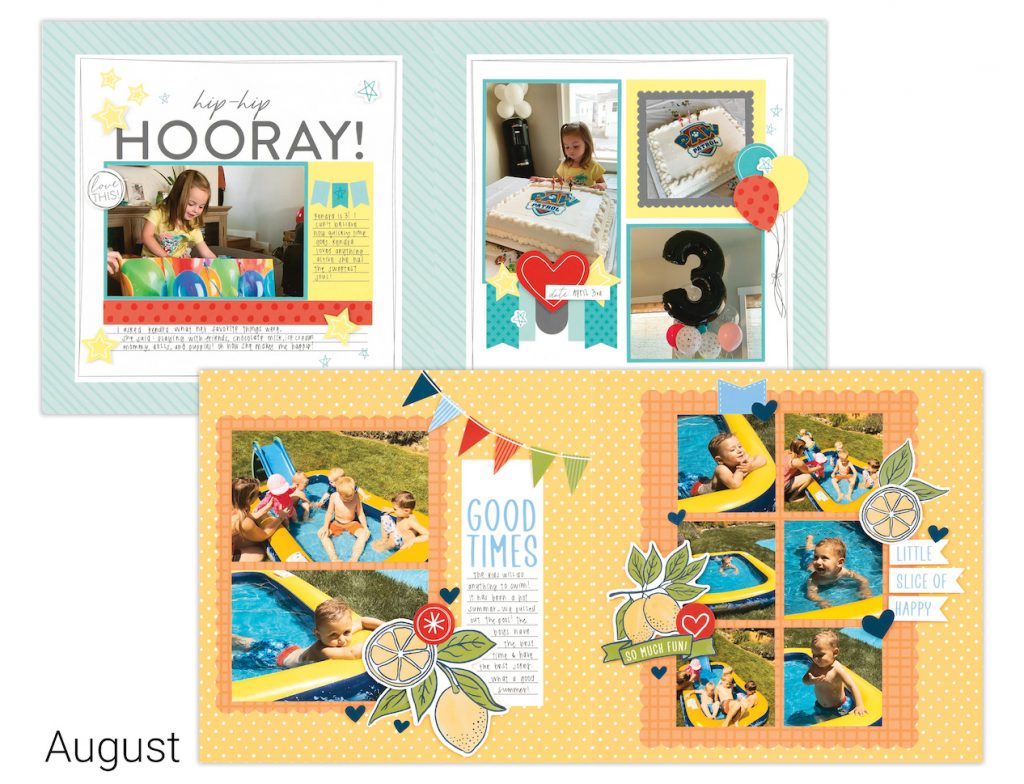 As you wind down your summer adventures, the August kit is just what you need to capture the feel of sunny, fun-filled days. With vibrant colors and eye-catching patterns, these layouts are a perfect way to display your favorite pictures!
There is a Craft with Heart™ scrapbooking subscription option for everyone! You can choose to sign up for a monthly, 4-month, or 12-month subscription. The longer period of time you choose, the better deal you'll get! With a 12-month subscription, you'll receive four layout kits, every four months at a 20% discount, AND you also get FREE shipping! To see more details about each subscription option—monthly, 4-month, and 12-month—just click here.
…AND just because we are celebrating all things scrapbooking this month, that does not mean we can't still remember how much we love cardmaking! We have amazing Craft with Heart™ cardmaking subscription options, too! For more information about the card subscription kits, click here!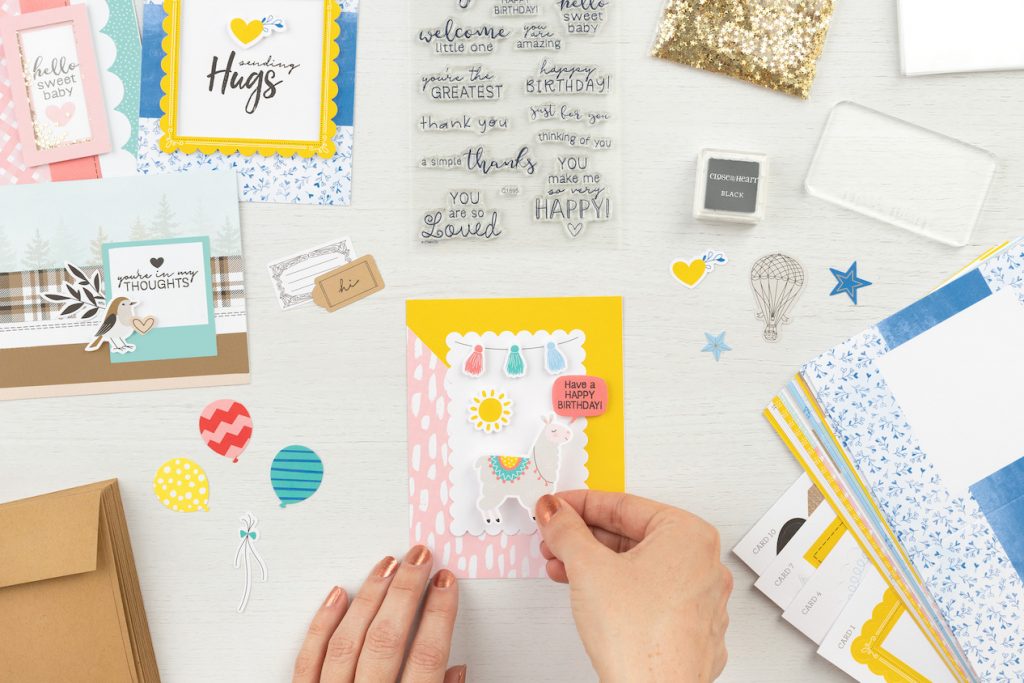 No matter the type of crafter you are, a Craft with Heart™ subscription makes preserving memories something that anyone can do. In a matter of minutes, you can have completed layouts for your photos and stories. Click here to sign up today, and your first delivery will arrive before you know it!
See, so quick and easy, right? Did you notice it only took 4 minutes to put together one of the 2-page layouts for May? Granted, she had the benefit of knowing how it all went together. So it might take you or I a few minutes more than that to look at the instructions and put it together. But still–we're talking minutes to put a layout together. Plus, it still has a wonderful design. And great dimension through the use of stickers and die-cuts. Now you know how to scrapbook in minutes through the use of CTMH's Craft with Heart Scrapbooking Kits!