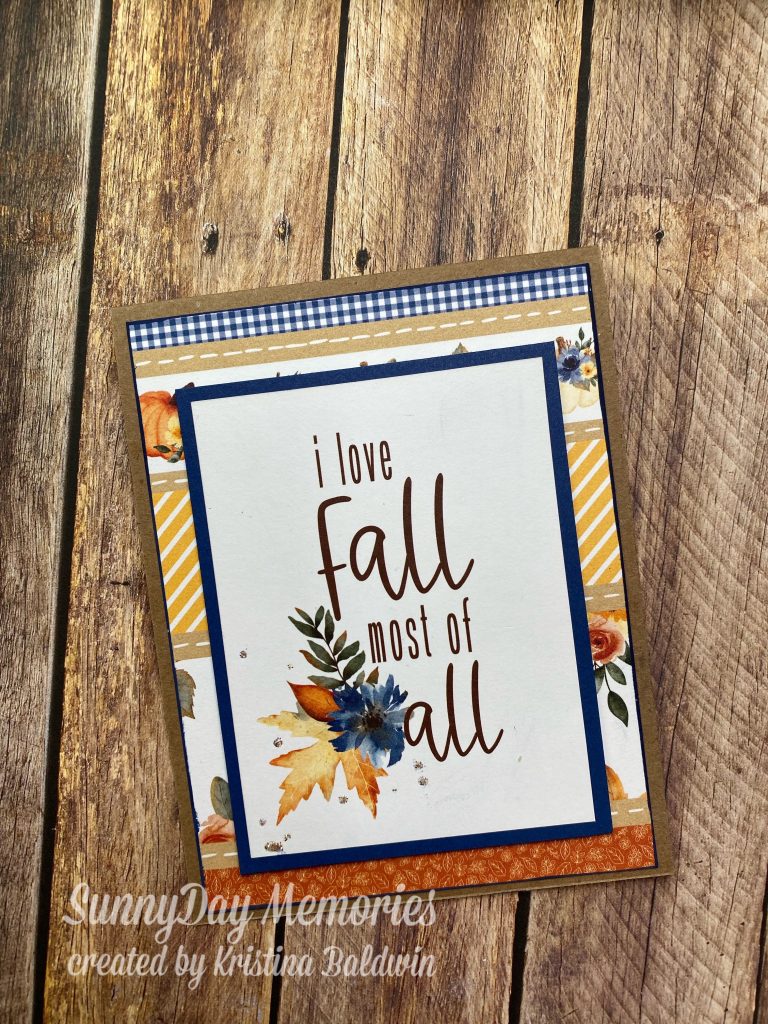 For today's Make It Monday, I have this beautiful I Love Fall Most of All Card. While the card design appears as though I've done several strips of patterned paper, I actually didn't have to! I used one of our *NEW* Crisp Air Picture My Life Cards.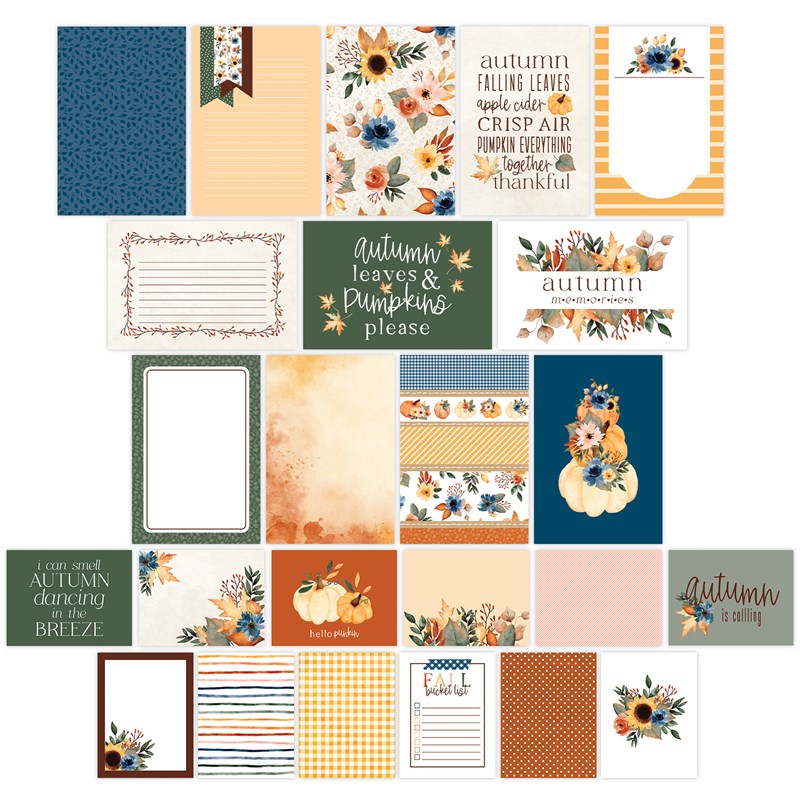 In addition to my background paper strips being a PML Card, the sentiment is also a PML Card. I absolutely love creating handmade cards using this product line. They make it so quick and easy. Plus, the designs are all a little different than the paper collection they're from so it expands your options–or rather rounds it out nicely I guess.
The design of this particular Striped PML Card made me think of last week's Card Sketch–which also uses strips–and I felt inspired to use the concept in a new way today. So here is the Card Sketch for you.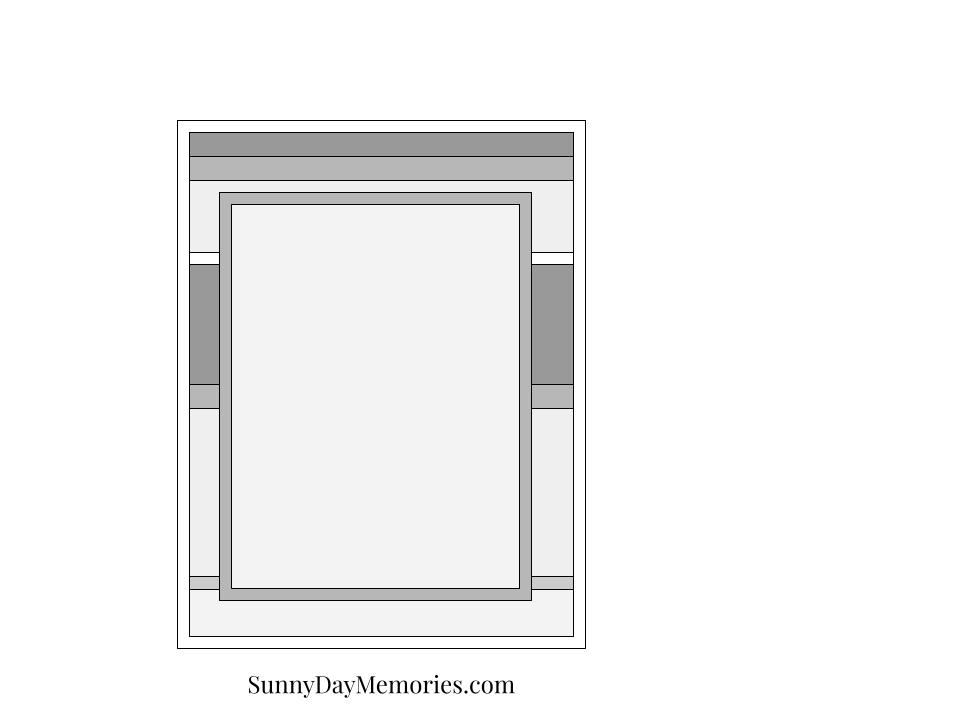 It may be a little early for some to think about fall crafting. But for me, now is the perfect time! As I dream of cooler temps (we've had such higher than normal temps all over the country this summer) and create fall projects, I can't help falling in love with all the colors and designs in the Crisp Air Collection. It's true–I love fall most of all!