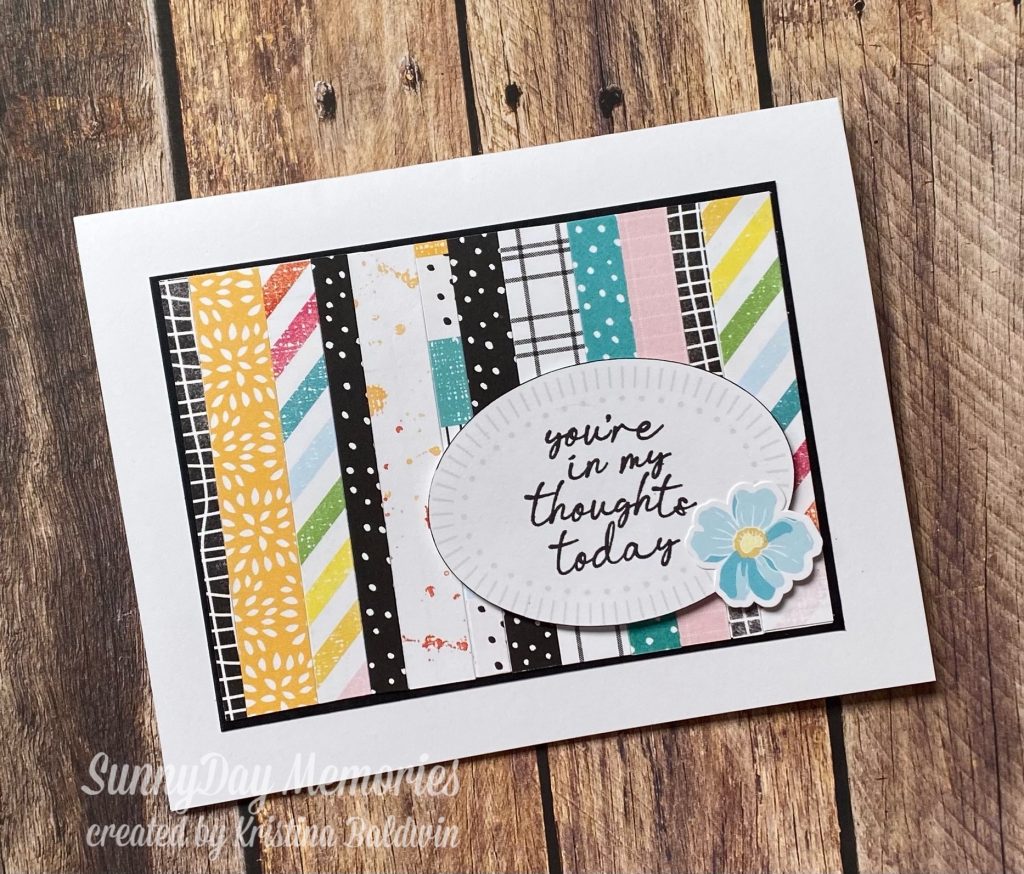 Today I have this You're in My Thoughts Card to share. I used our *NEW* It's the Little Things Cardmaking Kit to create my card. This new collection offers the perfect way to celebrate National Papercrafting Month. You get to choose if you want to create cards with the cardmaking kit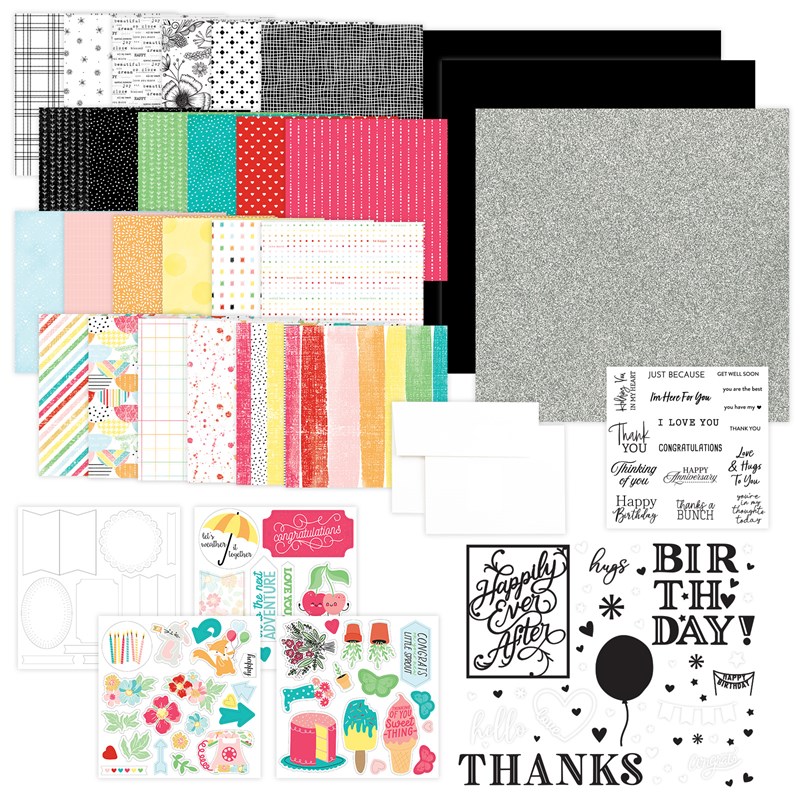 or layouts with the scrapbook layouts kit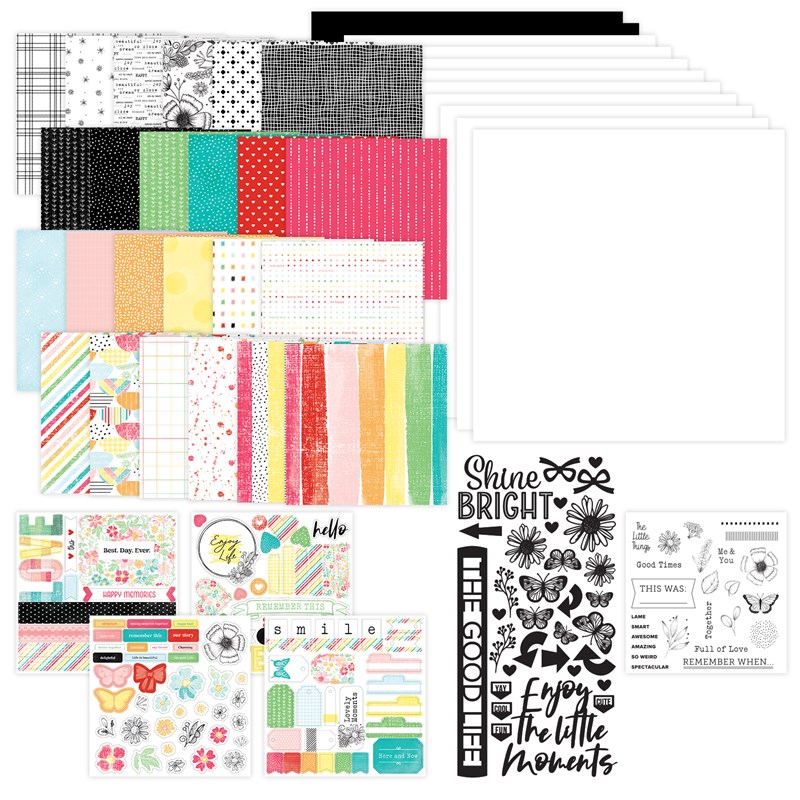 or even a complete mini album with the It's the Little Things Mini Album Kit.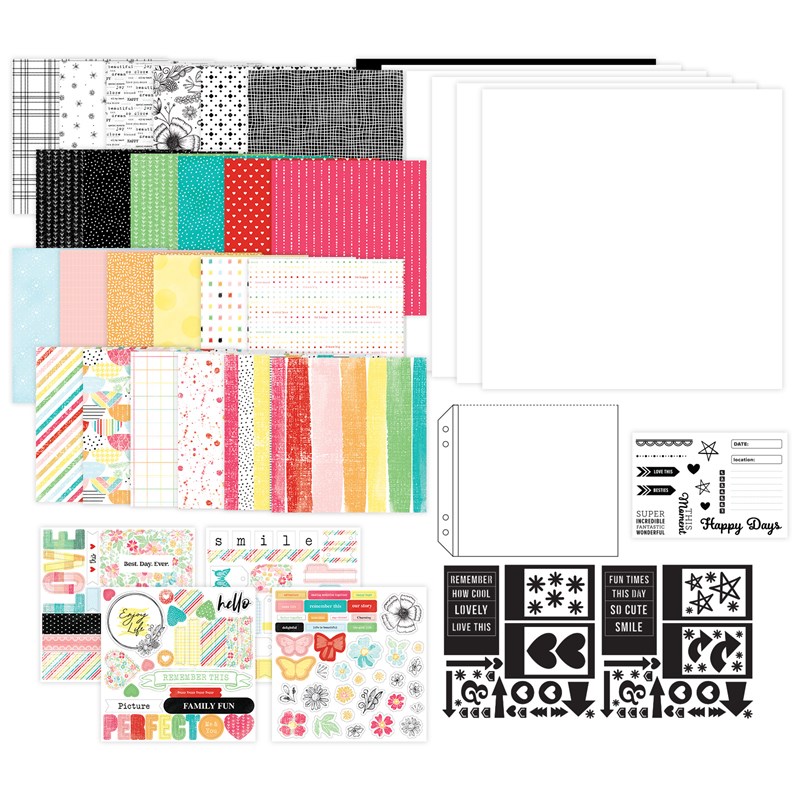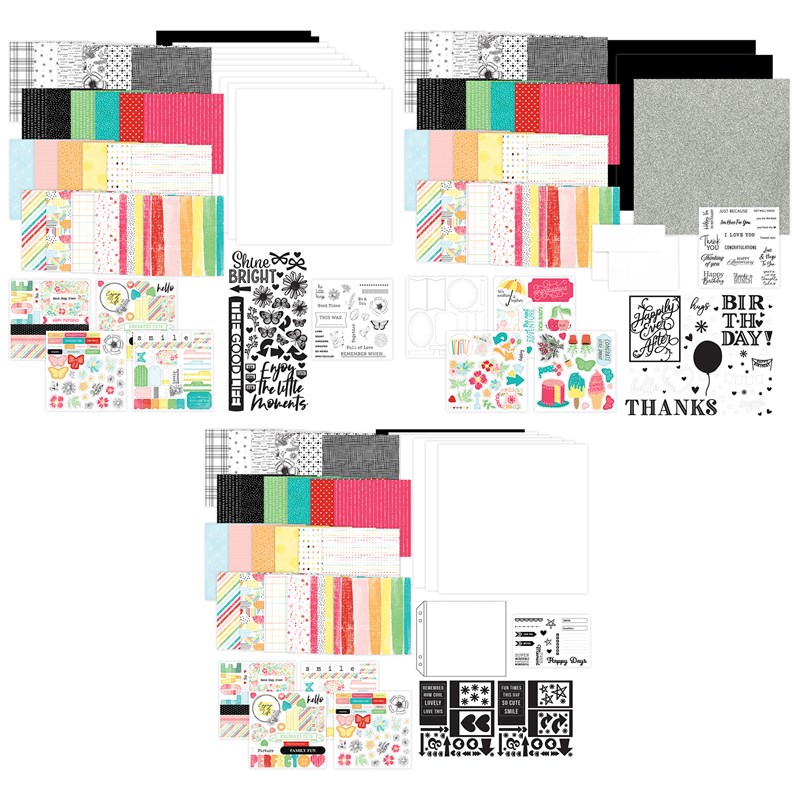 Love them all and can't decide? You can get the complete It's the Little Things Kits Bundle and get the kits for all 3 projects.
There's even the ability to get each item individually so that you can design and create projects to your liking. You can choose from the 3 unique stamp sets designed for this special. Keep in mind that even though they name them as being for one of the particular projects (i.e. cardmaking or scrapbooking) they can be used for so much more than just that!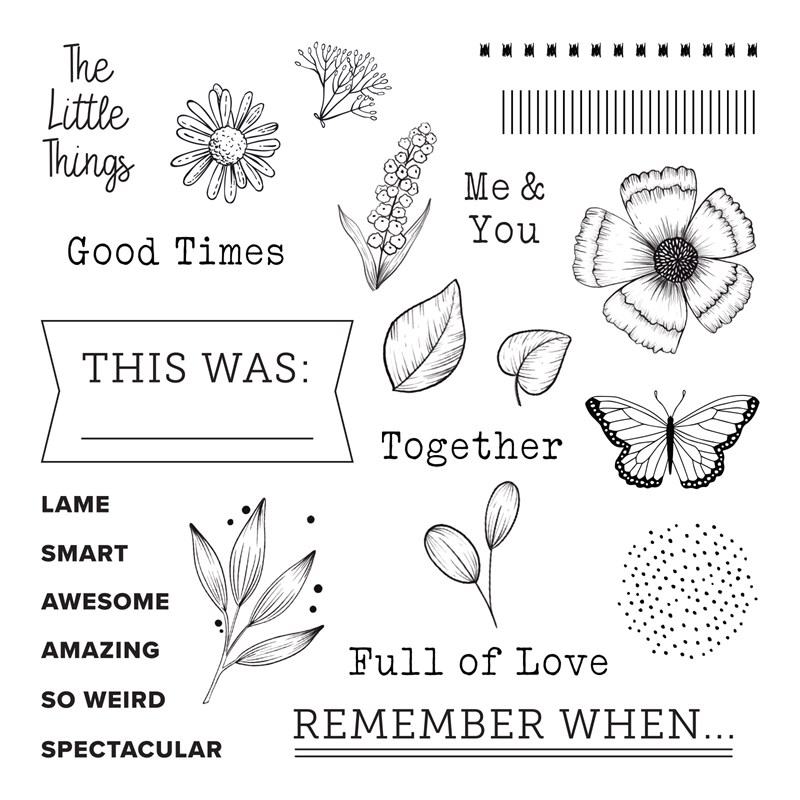 This is the scrapbooking stamp set.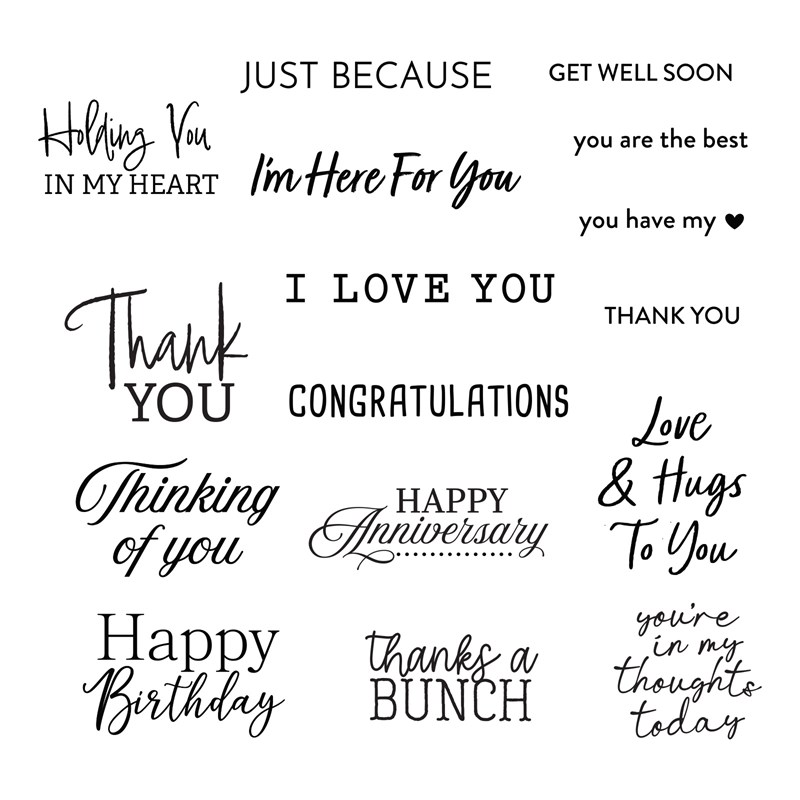 And this one is the cardmaking stamp set.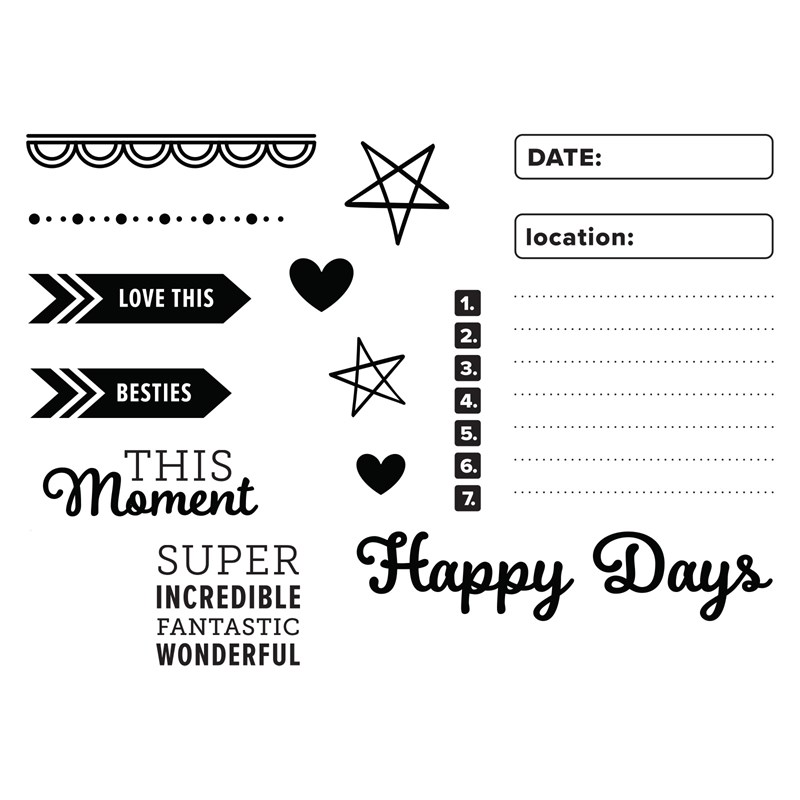 Finally, this is the Mini Album Stamp Set.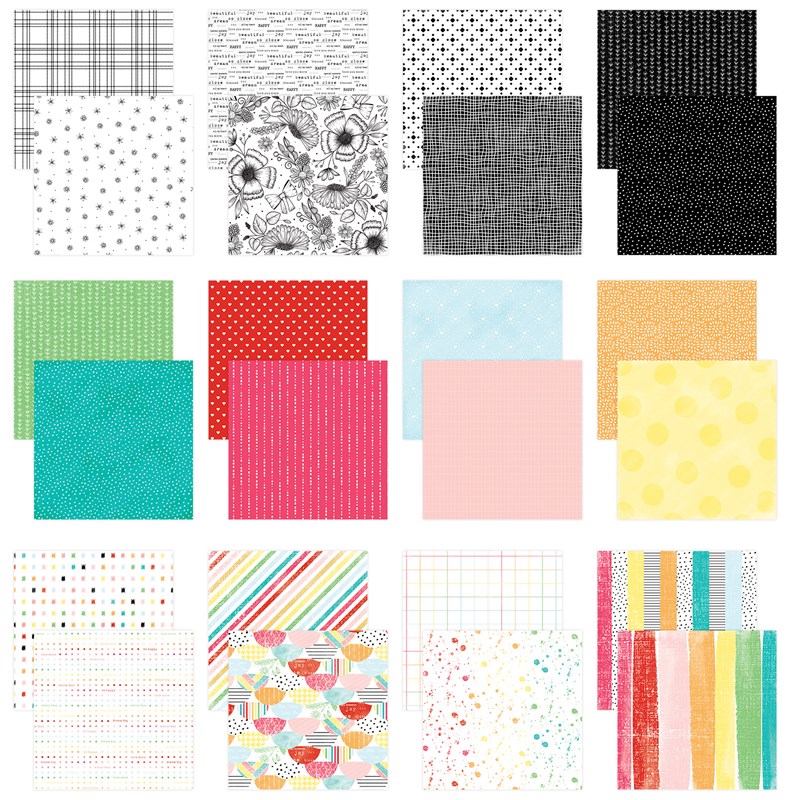 The paper pack for this collection is amazing. I love the vibrant colors and the patterns contained in this collection. And the addition of black to help ground the vibrant colors is perfect. I love them so much that it was hard to use too much of any of them! That's why I created my strip card. Just little strips of a variety of patterns allowed me to show off all their beauty but not have to use so much.
And not only did using strips of the patterned papers make for a quick and easy card, but the collection's stickers also made it simple. All I had to do was stamp my desired sentiment on one of the cardmaking stickers.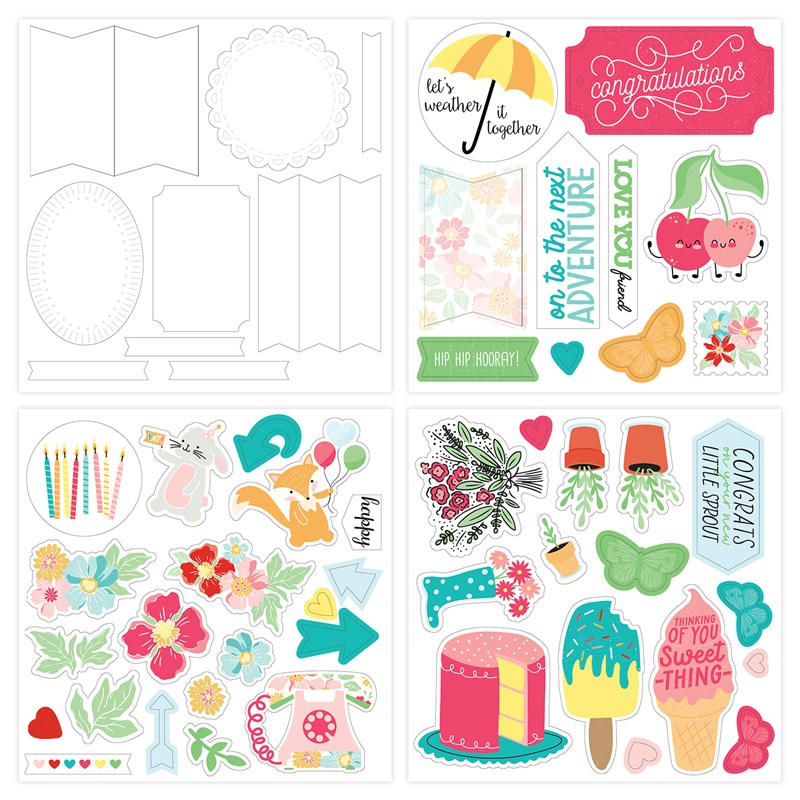 There are also scrapbooking stickers, too.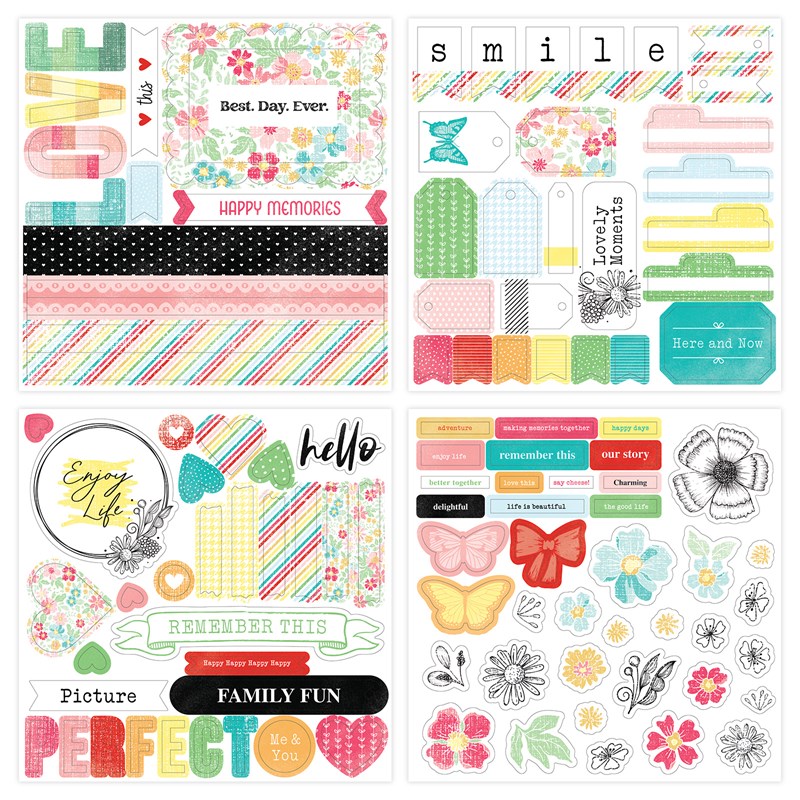 Both sets of stickers are so great. And useful. It's tough to decide which is better, right?
And if you're ready to embellish your projects you have 3 options.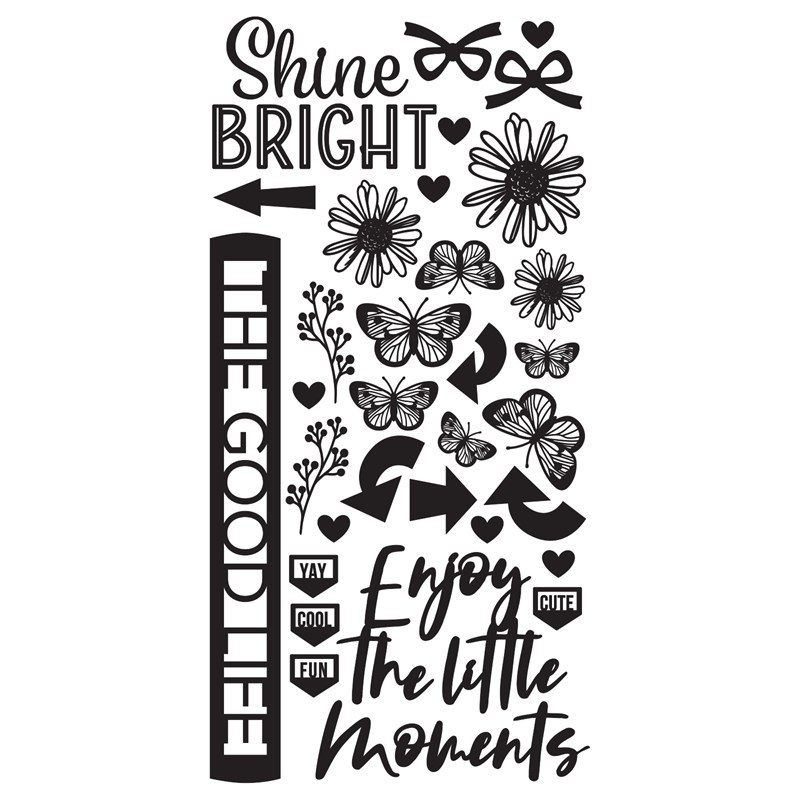 First, there's the It's the Little Things Scrapbooking Die-cuts. These black embellishments are all sturdy paperboard die-cuts. Perfect for adding depth without a lot of bulk.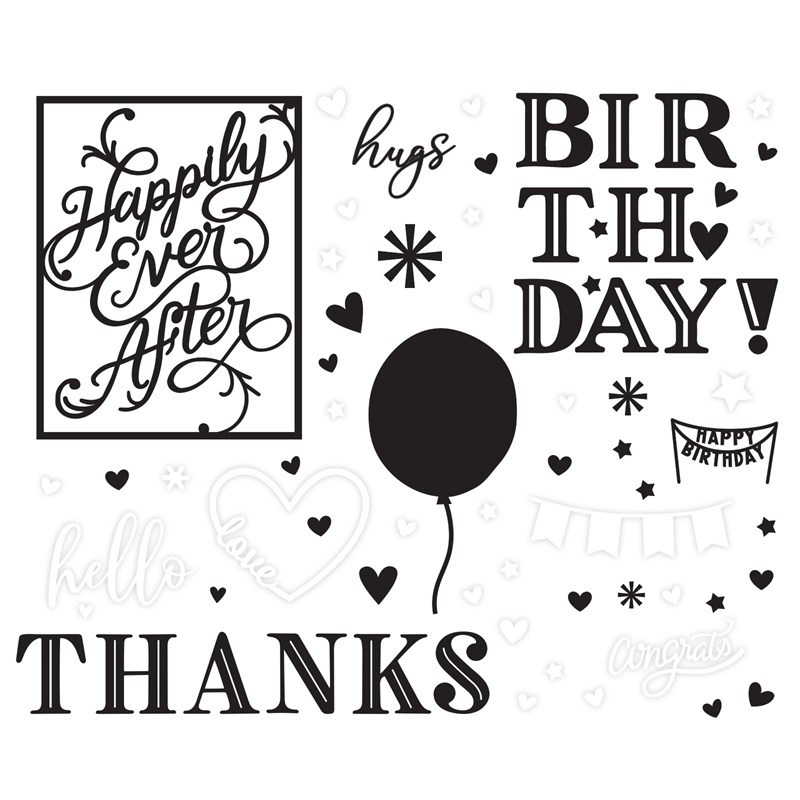 Second, there are the It's the Little Things Cardmaking Embellishments. You get the same black sturdy paperboard die-cuts as well as some White Acrylic shapes.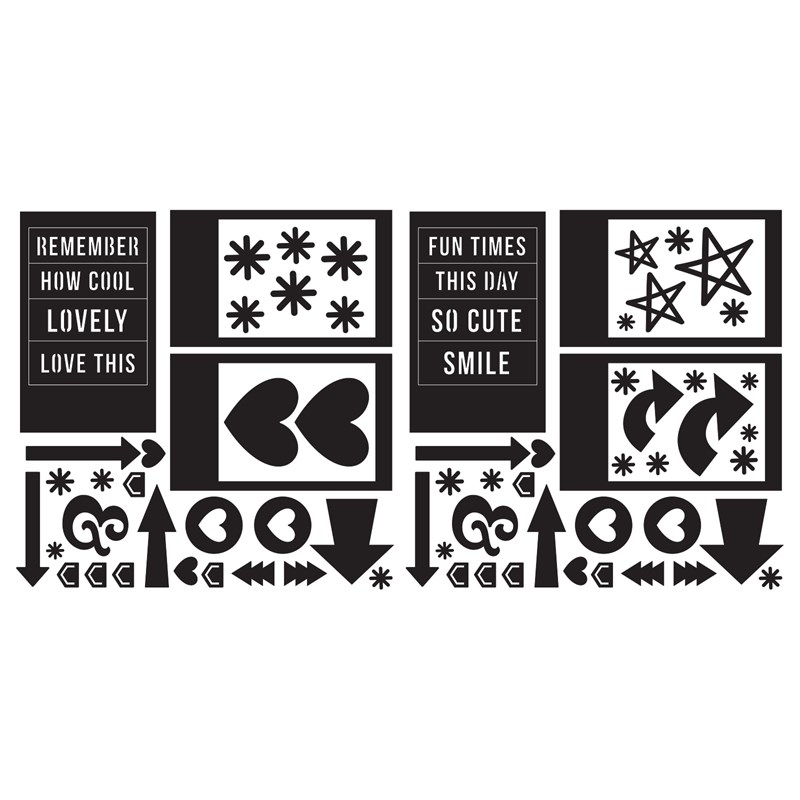 And finally, there are the It's the Little Things Mini Album Die-cuts. Fun, useful shapes in the black paperboard.
While I didn't use any of the embellishments on my card today, I'm excited to use them. I especially love the black paperboard die-cuts. Being able to add elements to your projects without a lot of bulk is such a wonderful thing. As a papercrafter, I know you agree! Even without using these embellishments, today's In My Thoughts Card, looks great with the beautiful papers and stickers.