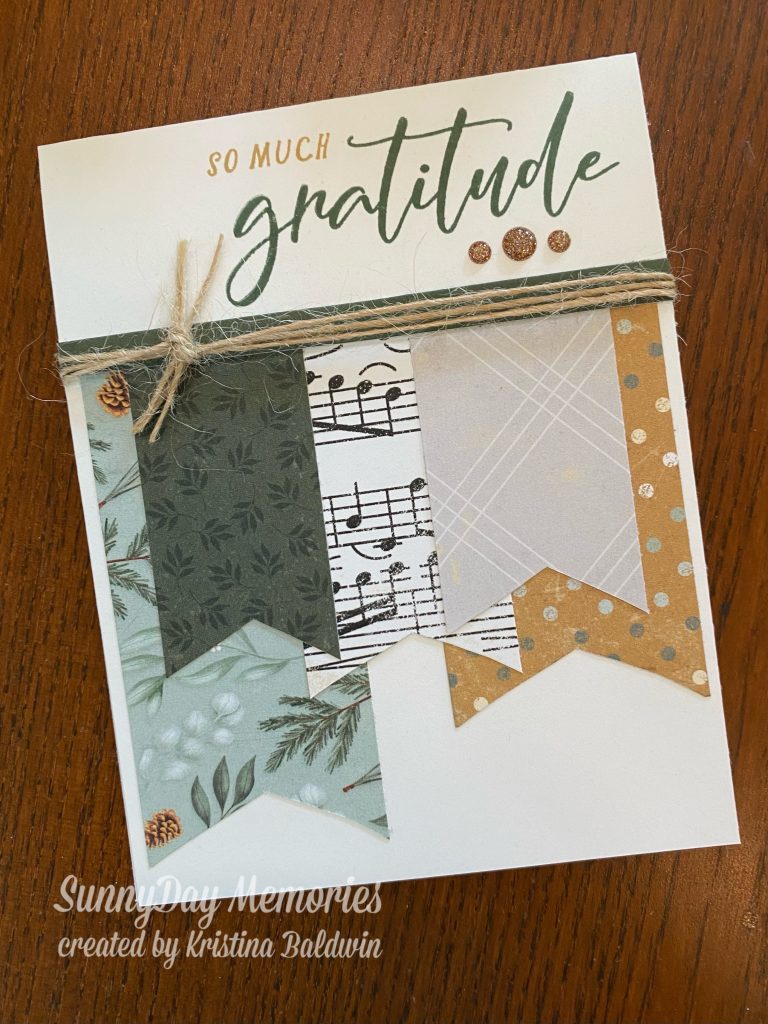 Today I wanted to provide some inspiration for the CTMH Thanks a Bunch Stamp of the Month. Each Saturday I provide a new video to give you an idea of how to use the current Stamp of the Month.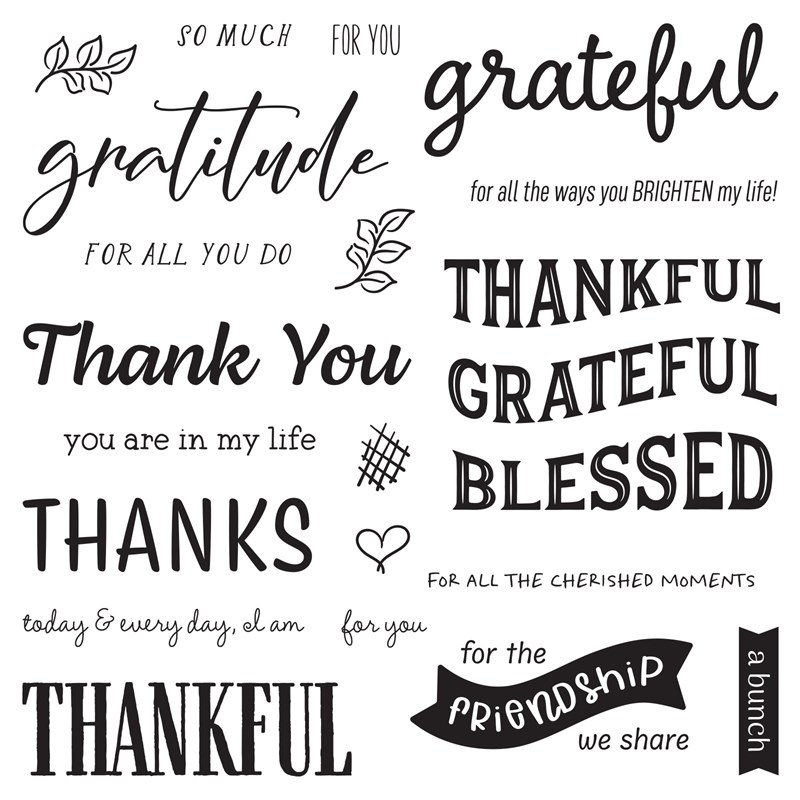 This month's Stamp of the Month, Thanks a Bunch, is such a great one to add to your collection! Not only is it perfect for the month of November, but it'll be so handy for the rest of the year, too.
This past Saturday I shared how to create this beautiful card using our *NEW* Evergreen Paper Collection. I also touched on the awesome nature of our how-to guides and specifically the *NEW* Make It From Your Heart Vol. 6. If you would like to see the videos right away, be sure to subscribe to my YouTube channel. Or you can follow my SunnyDay Memories Facebook Page or join my private SunnyDay Memories Crafty Friends Group. I always share the video on Saturdays as part of my Stamp of the Month Saturday. Be on the lookout for future videos to provide inspiration for the CTMH Thanks a Bunch Stamp Set.