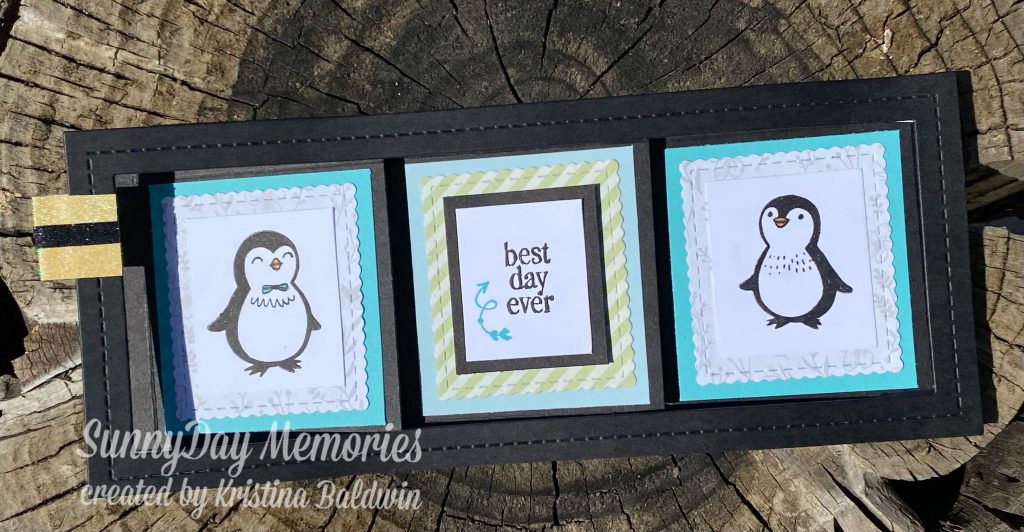 Today I created a Little Penguins Slimline Card. I can't get enough of this new stamp set! It's so cute. This card is not only adorable with the Little Penguins, but it's also a really fun interactive card, too.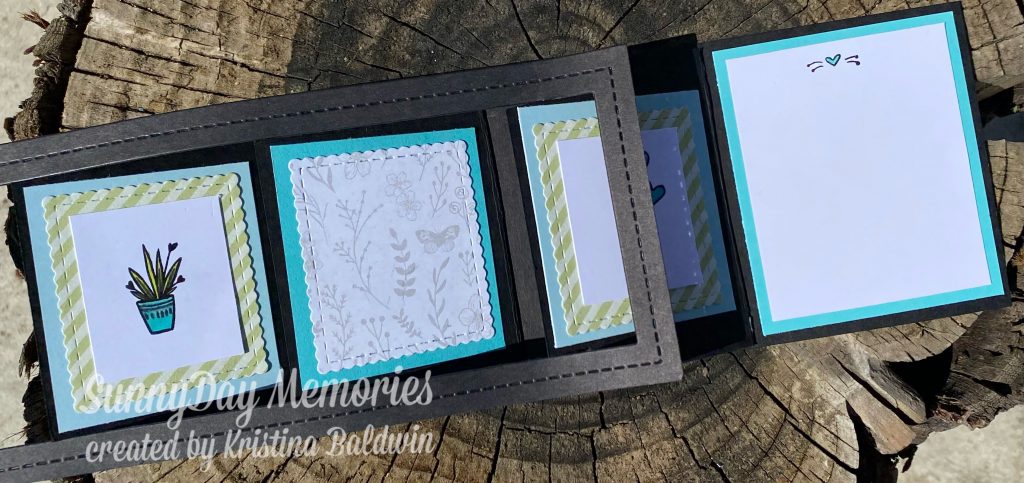 If you love learning new techniques, fun fold card ideas and more, you might want to consider joining us in our Creative Community. We do a weekly "class". You can choose to watch the class in video format, read through the PDF step-by-step instructions or utilize both. It's up to you! We create cards, 3-D items, layouts, mini albums–so many wonderful ideas to be found. And the best part is when you become a member, you have access to the dozens and dozens of classes. All available to you at your convenience.
I bring our Creative Community up because this particular card is what I'll be teaching next week. If you love this card–join our Creative Community now. Like I said, as soon as you do, you'll have access to all our past classes. Then next week, I'll be teaching you how to create this Little Penguins Slimline Card.