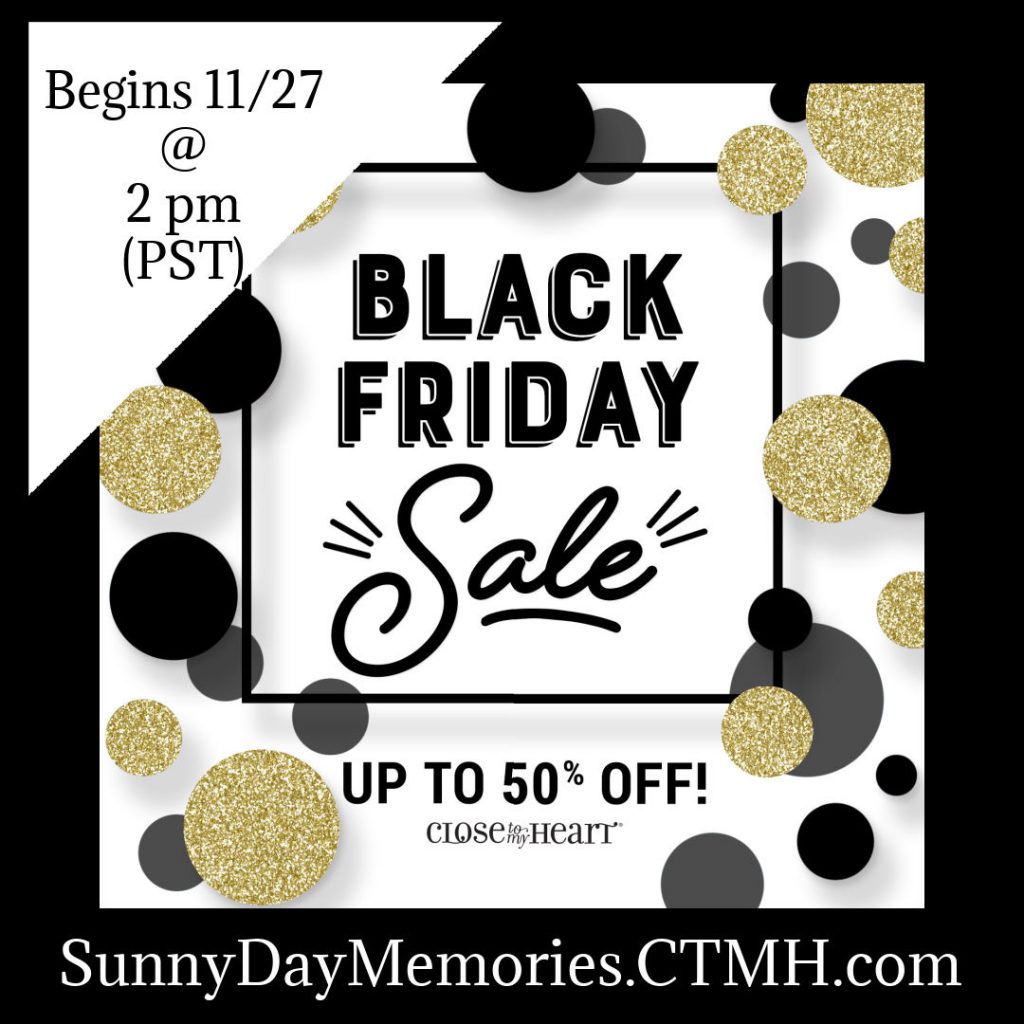 Are you ready for Black Friday? We are going to be offering current and retired Close To My Heart products at up to 50% off! Supplies are limited. But perhaps the best part is if you are a VIP, not only are you getting a great deal, but you are also earning product credits, too!
The Black Friday Sale will begin at 2:00 pm (PST) and run through Saturday, November 28th at 10:59 pm (PST.) It's a sale not to be missed!
Grab your wishlist, set your alarm and make sure you are ready for Black Friday with Close To My Heart!