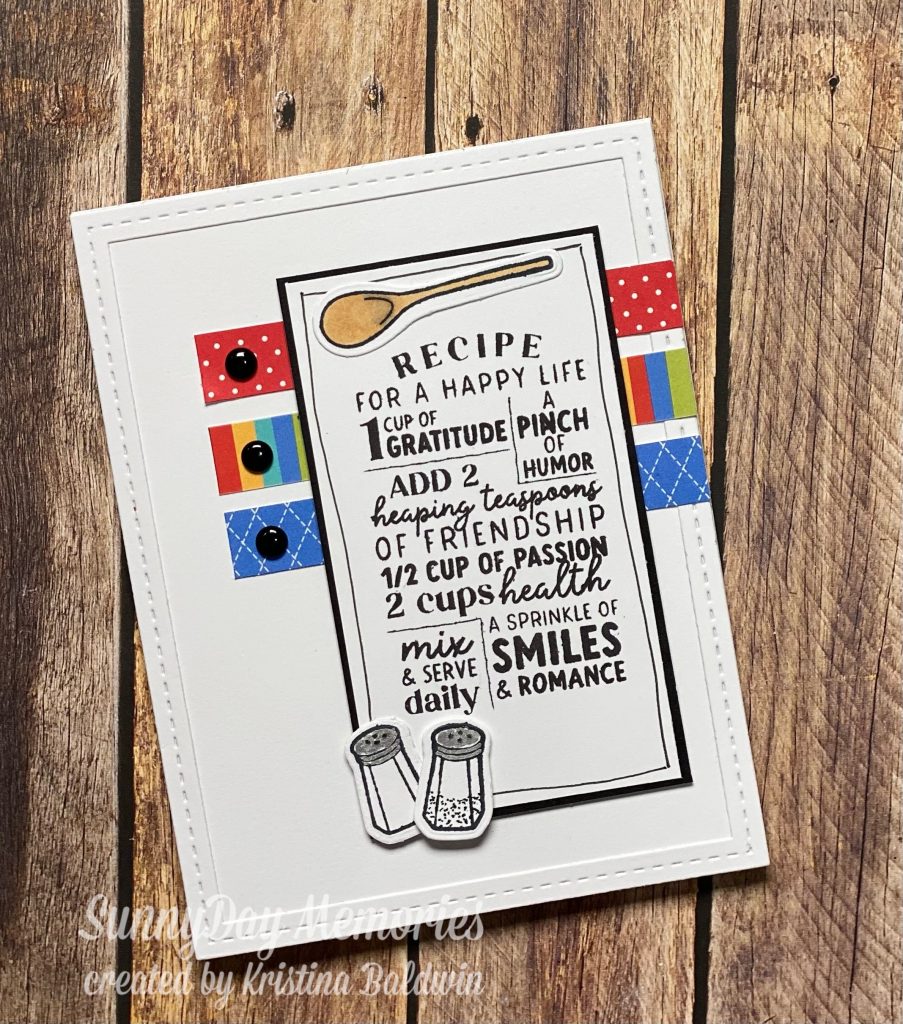 I'm in love with the simplicity of my Recipe for a Happy Life card. It really is so simple in design but really "pops" with the strips of paper I used.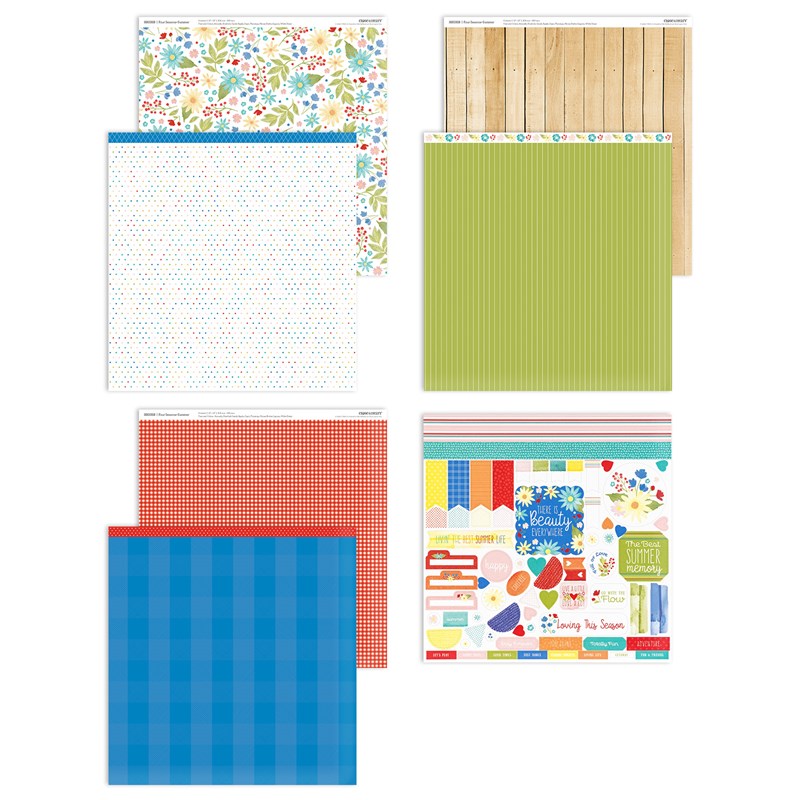 They are actually called Zip Strips. Every sheet of Close To My Heart's patterned paper has one. Instead of being a 12″ x 12″ sheet of paper, it's actually 12″ x 12-1/2″. That extra strip has a lovely pattern on one side and on the other it tells the paper collection name as well as the colors used in the collection. It's quite the useful tool!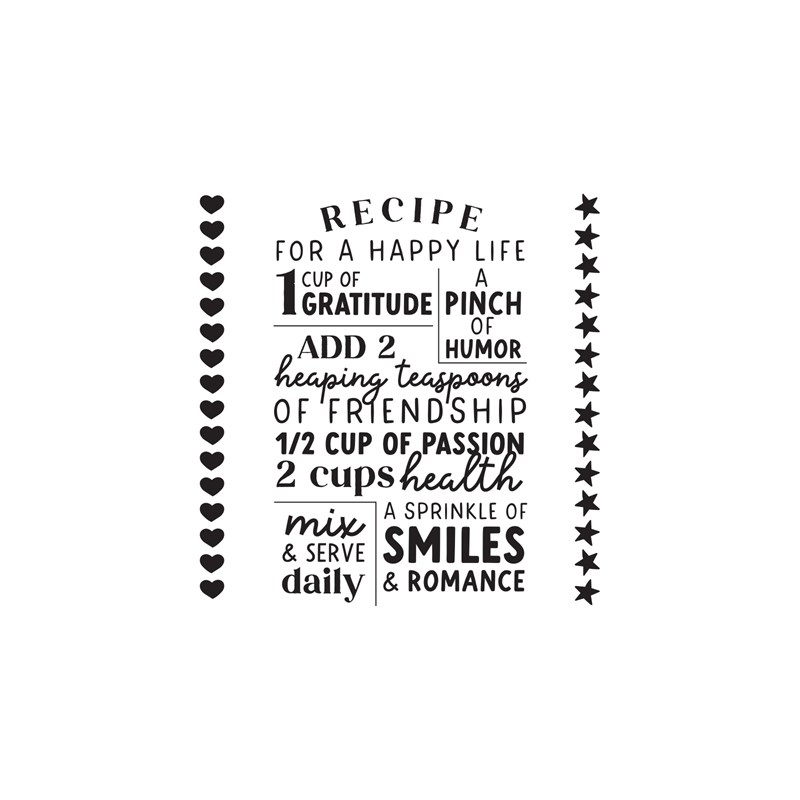 At first glance, this Recipe for a Happy Life Stamp Set seems made for a scrapbook layout. However, it's so perfect on a card, too. Here are the supplies I used to create today's card:
Stamps
Inks
Papers
Accessories
This stamp set is such a great investment (and deal!) While I did use the main image from the stamp set to create today's card, there are still 2 additional border images to use, too. And both of them are extremely versatile. So if you're inspired by today's Recipe for a Happy Life card, be sure to grab this exclusive stamp set before the month is over and it's gone.