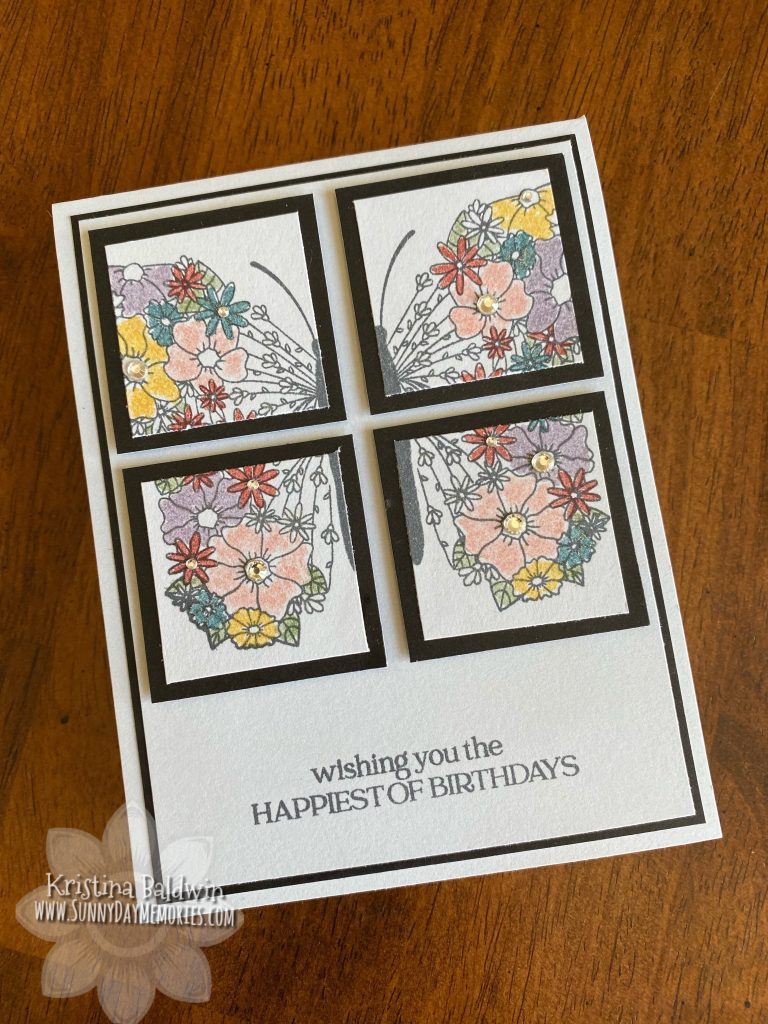 Isn't this shimmer painted butterfly card beautiful? It's a simple design but has such a "wow" factor to it. Not only does splitting up the image to create a unique focal point make this card appealing. But the fact that I used a variety of our Shimmer Brushes to paint in some color also makes it really fun, too.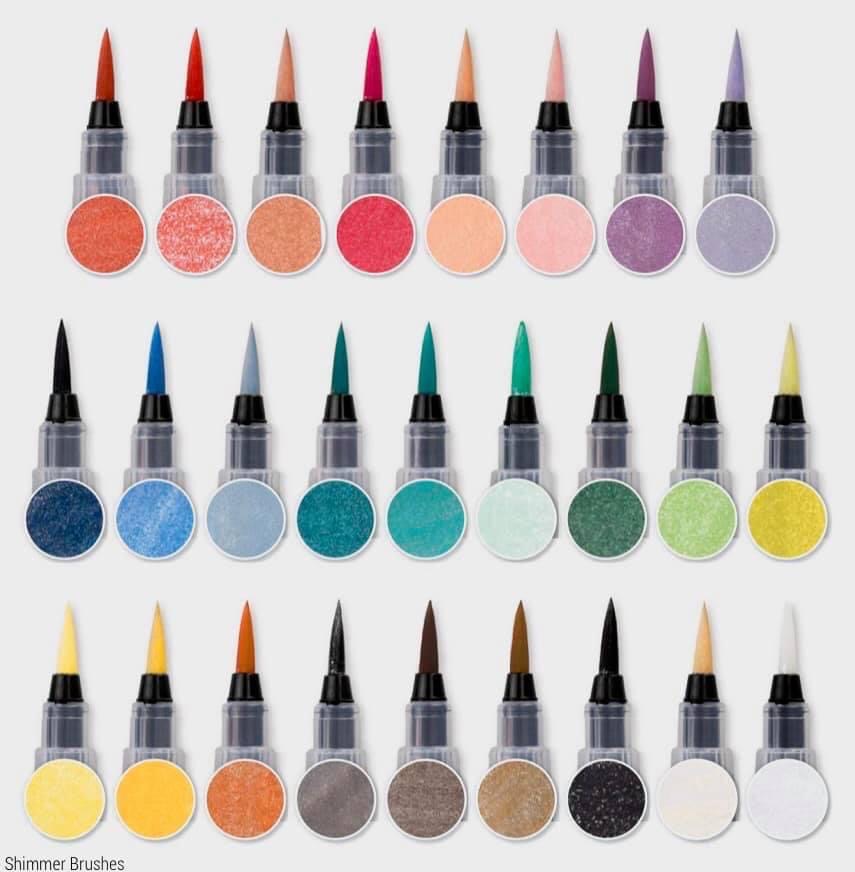 With such a large offering of colors in our Shimmer Brushes, it would be a shame to not use them for some fun coloring. And this month's Stamp of the Month, Winged Masterpiece, offers the perfect opportunity!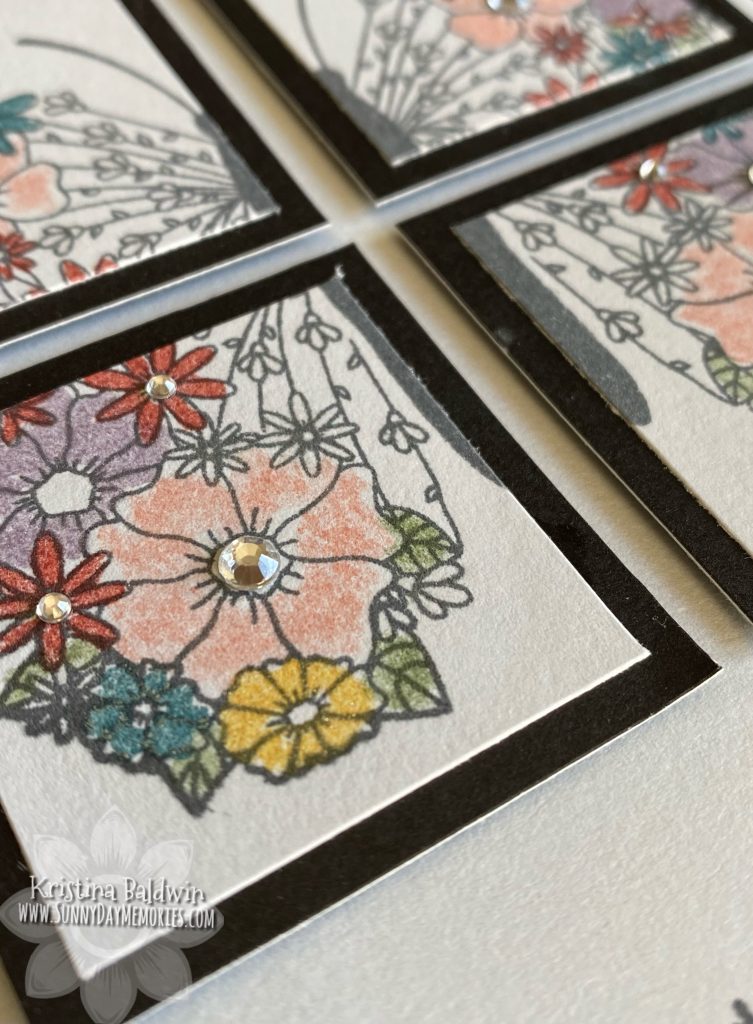 With all the beautiful sparkle of the Shimmer Brush painting, I couldn't resist adding in some Clear Sparkles and Bitty Sparkles to finish off the card. If you haven't checked out this month's Winged Masterpiece, you definitely should! This is one of those stamp of the month sets you'll be disappointed that you didn't grab when you could.
Whether you simply stamp the image on a colorful background, like my other butterfly birthday card created with this set. Or you choose to color it in like I've done with today's card, it's almost guaranteed to be stunning. Plus, when you can get it for only $5, why wouldn't you?! Or if you're a VIP Customer you can get it for FREE. Yep, I said free. These two options are available every month when you make a $50 or more purchase.
I hope you're feeling inspired to reach for your Shimmer Brushes next time you are coloring in a stamped image. I plan to use this technique more in the future. Today's shimmer painted butterfly is so stunning in person!