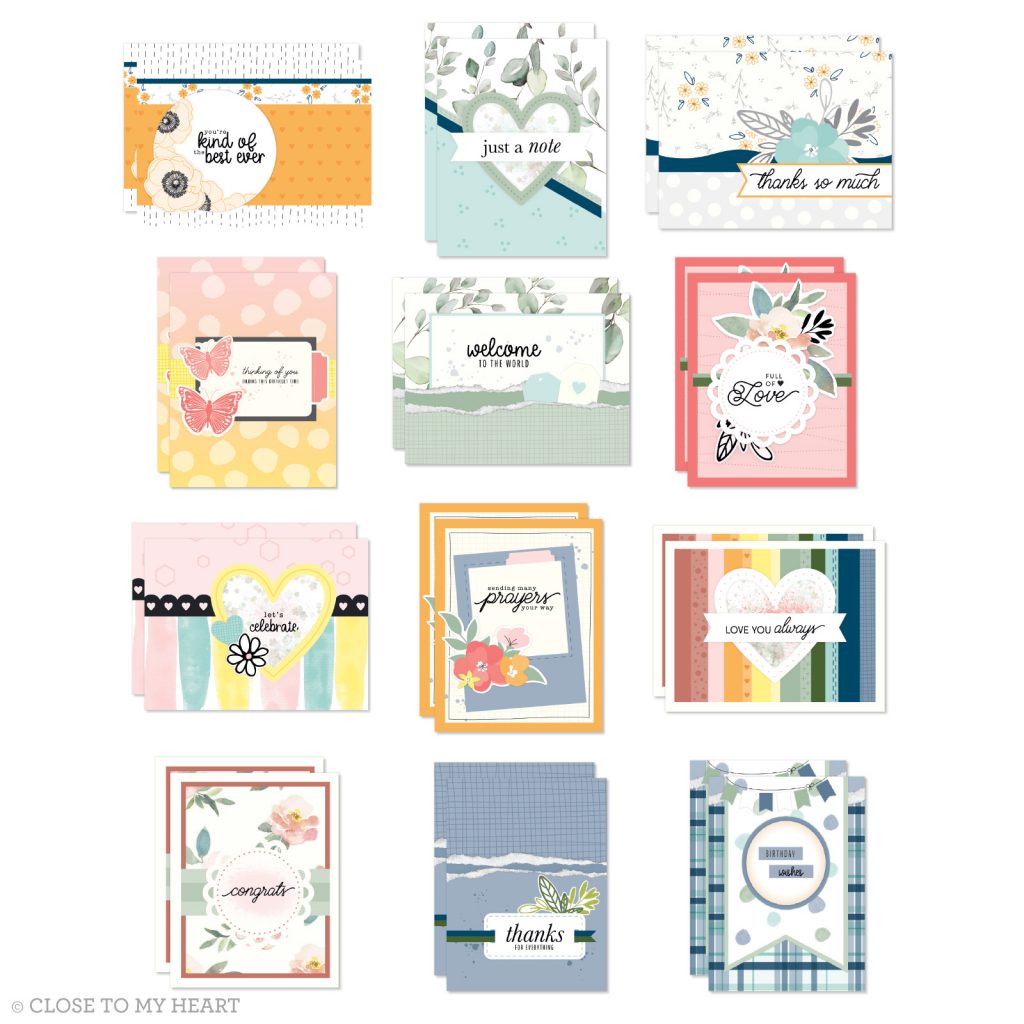 Today I wanted to share with you how you can create 24 beautiful & easy handmade cards. The answer is Close To My Heart's Craft with Heart Cardmaking Kit! These subscription boxes which you can choose to have come once or several times a year, are the ultimate shortcut in creativity. They come with pre-printed card bases, envelopes, die-cuts, embellishments, an exclusive stamp set with a mini ink pad and block as well as instructions. Take a peek at this quick video that gives you a look at the *NEW* box that was just released.
I received mine the other day and couldn't wait to start creating with it. You can literally have beautiful handmade cards in minutes. Plus, I love that you get the stamp set so you can choose what sentiments to include on the cards. Sometimes I follow their example exactly, but many times I switch it up a little. (Whether it's just altering the sentiment or it's adding a little something to it to take it up a notch.)
If you love making handmade cards, you'll definitely love these kits. It's a great way to create 24 beautiful & easy handmade cards in no time at all.