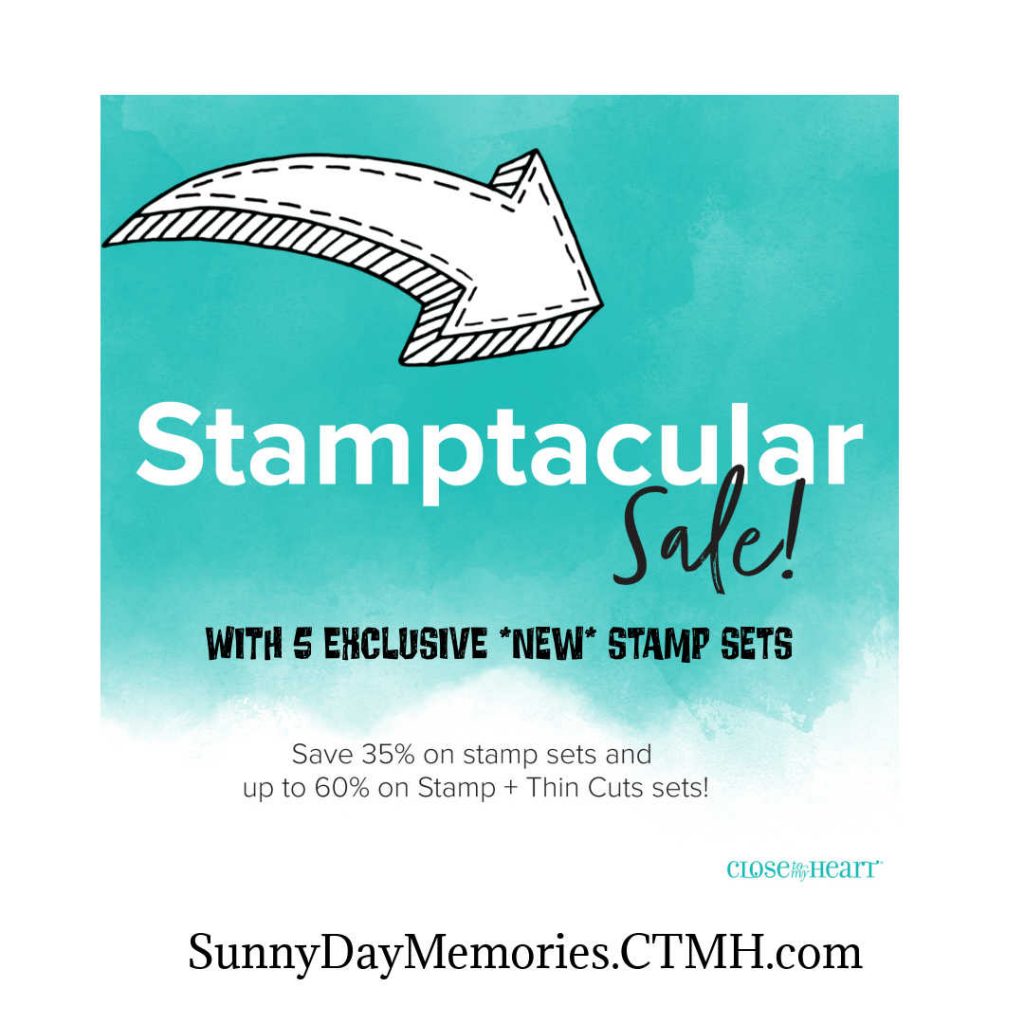 With just a little over a week left of Close To My Heart's Stamptacular Sale, I thought it was the perfect time to share their blog post with 5 reasons to love stamping.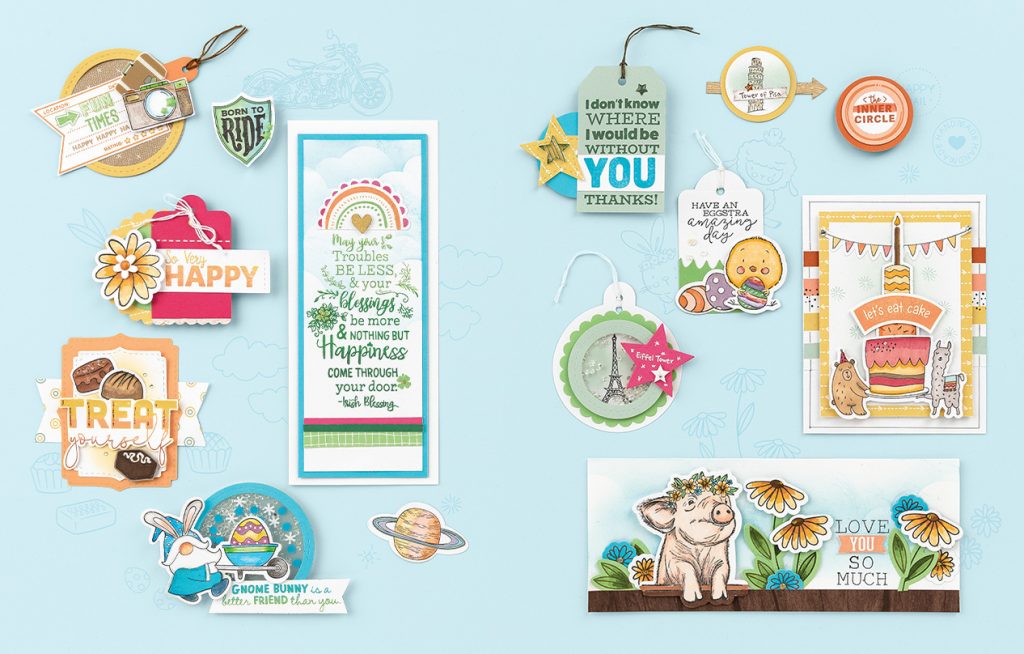 Stamping is at the center of who we are at Close To My Heart. In a real way, everything we do now is derived from our Founder & CEO Jeanette Lynton's initial love for and fascination with this unique art form. With that in mind, it is no wonder that we continue to be taken with all things stamping even all of these years later!
During this month's Stamptacular special, where we are offering exclusive stamp sets and discounted prices on stamp sets and stamp + Thin Cuts sets, we wanted to shed a little more light on some of the things that we love about stamping. Here are five of the things we love about stamps and stamping!
Stamps for all occasions and uses
Back when smartphones were something of a novelty, people used to get a kick out of pointing out all of the different apps available. It's been over a decade now and we are pretty used to everything we can do with smart devices, from navigation, messaging, photography, entertainment, to payments, tickets, reservations, and beyond! Well, in some ways stamping is the same way: whatever project you are working on, we could say "There's a stamp for that!"
There are stamps for backgrounds, patterns, illustrations, titles, sentiments, borders, and more! There are stamps for every imaginable theme, from travel, to outer space; from family time to happy hour. The 5 new sets we released especially for Stamptacular are a great illustration of the wide range of themes and uses that stamps lend themselves to, featuring the sophisticated Parisian Notes set, the cheerful Recipe for a Happy Life set, the exciting Summer Bucket List set, the ever-relevant Sending Paper Hugs set, and the all-purpose Simple Stitch Alphabet set.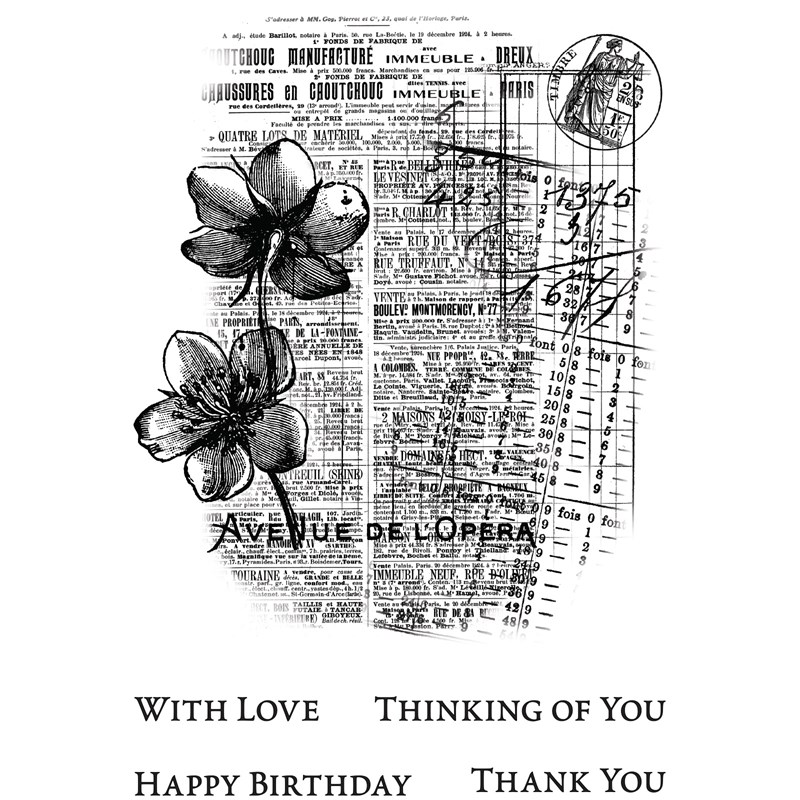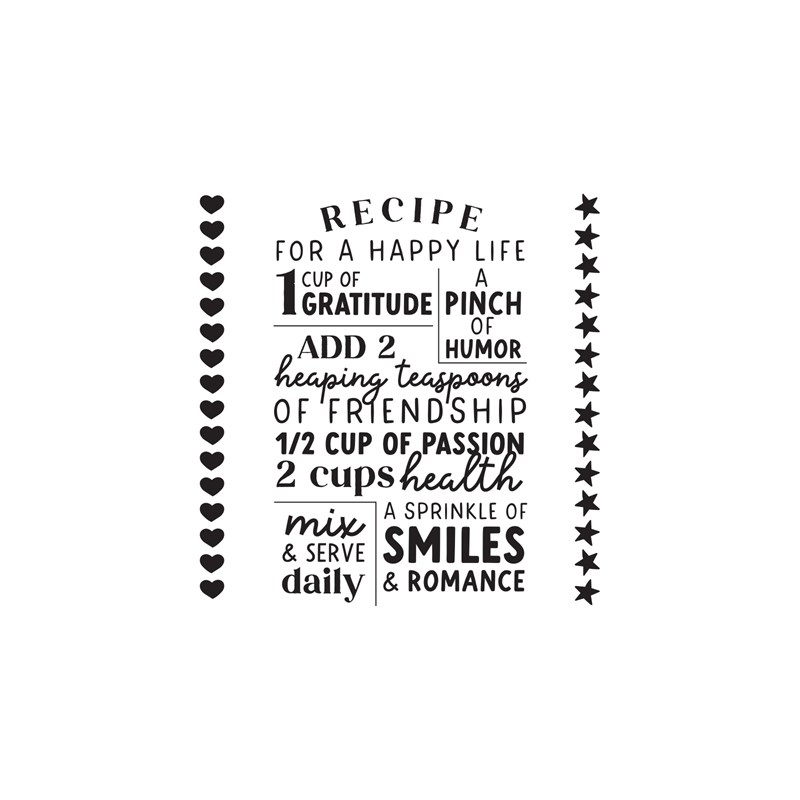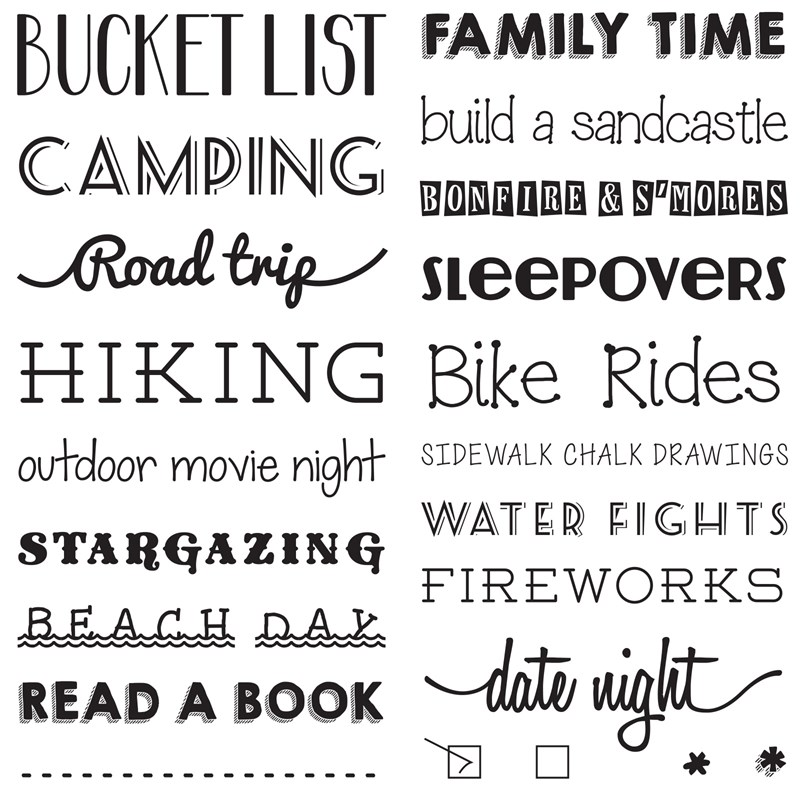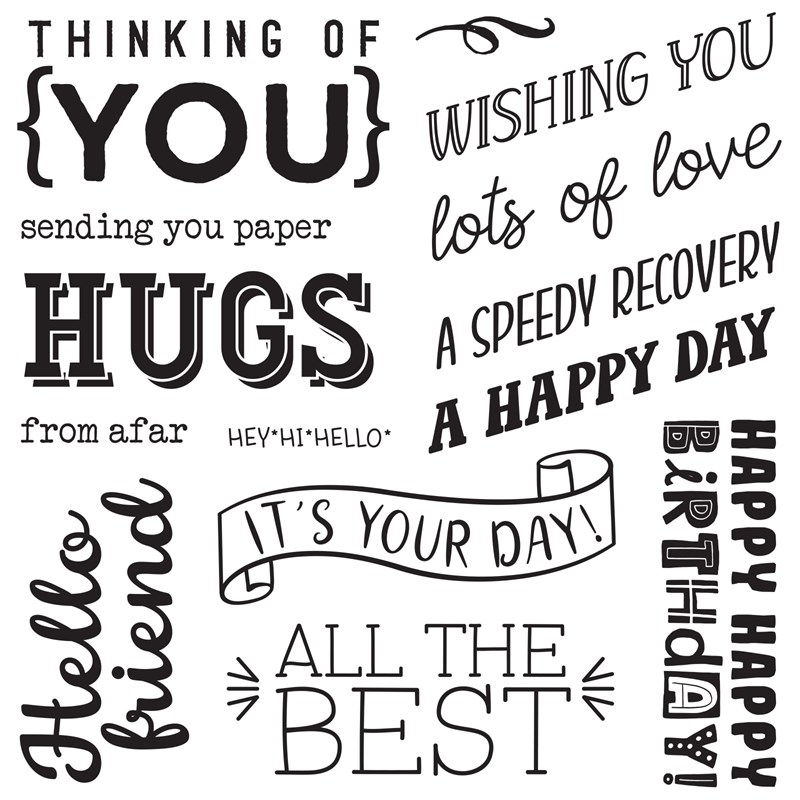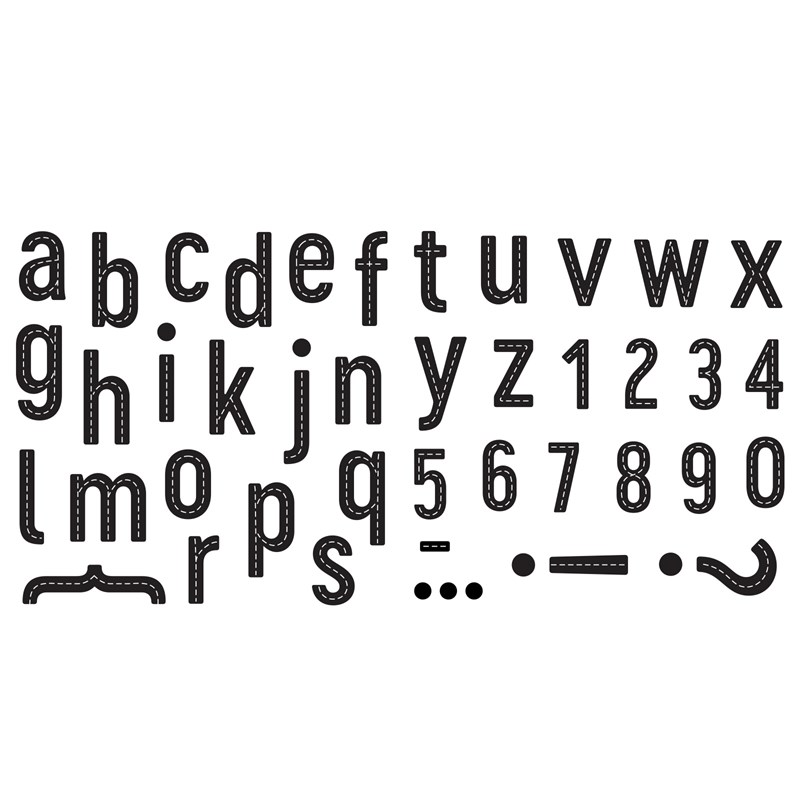 And these sets are just the tip of the iceberg! Check out all of the sets currently available and the wide range of themes and styles offered at closetomyheart.com.
Stamps simplify the creative process
Stamp sets can not only help with the projects you have in mind, they can also serve to inspire the project itself! Some stamps, by their very design, suggest the project, giving you a great head start on your crafting. For example, the Irish Blessings card above prominently features a lovely, decorative sentiment that just happens to be the perfect size for a slimline card. (Hint, this is not simply a case of serendipity—it was planned that way!)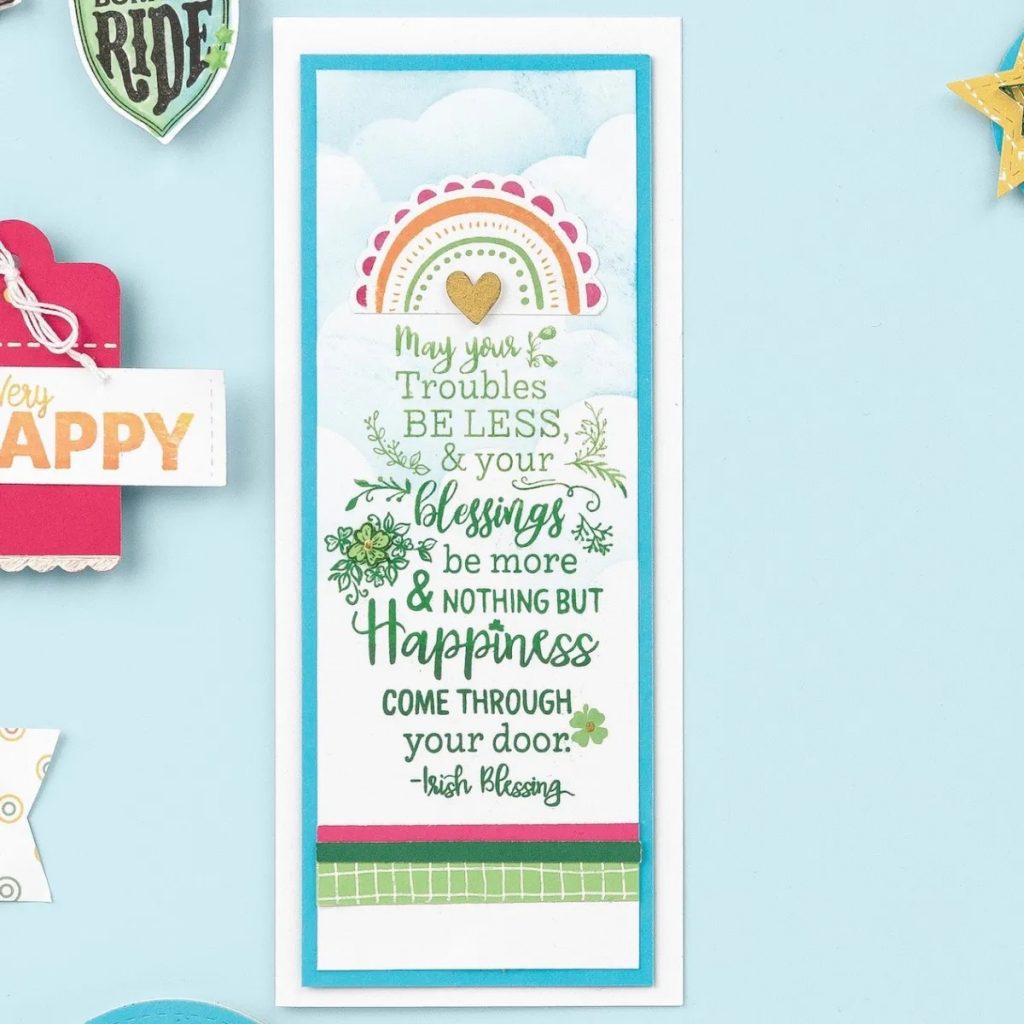 Other stamp sets, by their very design, lend themselves perfectly to, and can help inspire you in, creating standard size cards, scrapbook pages, mini albums, page tabs, gift tags, and more.
Each stamp offers endless possibilities
In addition to the range of themes and uses to which stamps lend themselves, there are no limits to the way you add the stamp image to your artwork! There's also no limit to the number of times you can use the stamp image, making stamping a great option for any project that requires creating multiple copies, such as invitations, thank you notes, announcements, birthday cards, and so on.
Once you have your stamp set picked out, you may be surprised by the various effects a single stamp image can achieve based on how you choose to stamp it: what color—or colors!—of ink you use, what type of ink, what color or design of paper you stamp it on, how many times you stamp it, what you stamp it next to or on top of, etc, etc.
Using multiple colors on a single stamp image is a great technique for lending character to your stamps, as seen both in the Irish Blessings card above and in this example: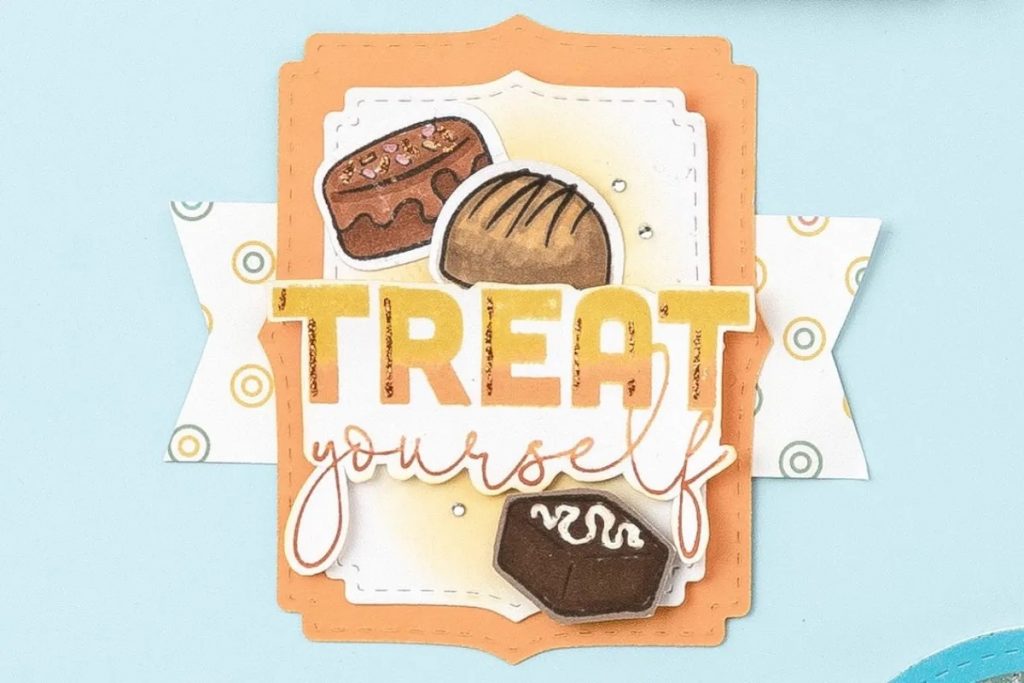 The beautiful ombré effect achieved in the main sentiment here is just one way you can change the appearance of a stamp image! Masking is another great way to get a unique look in your stamped artwork, as shown by this fun, and colorful rainbow: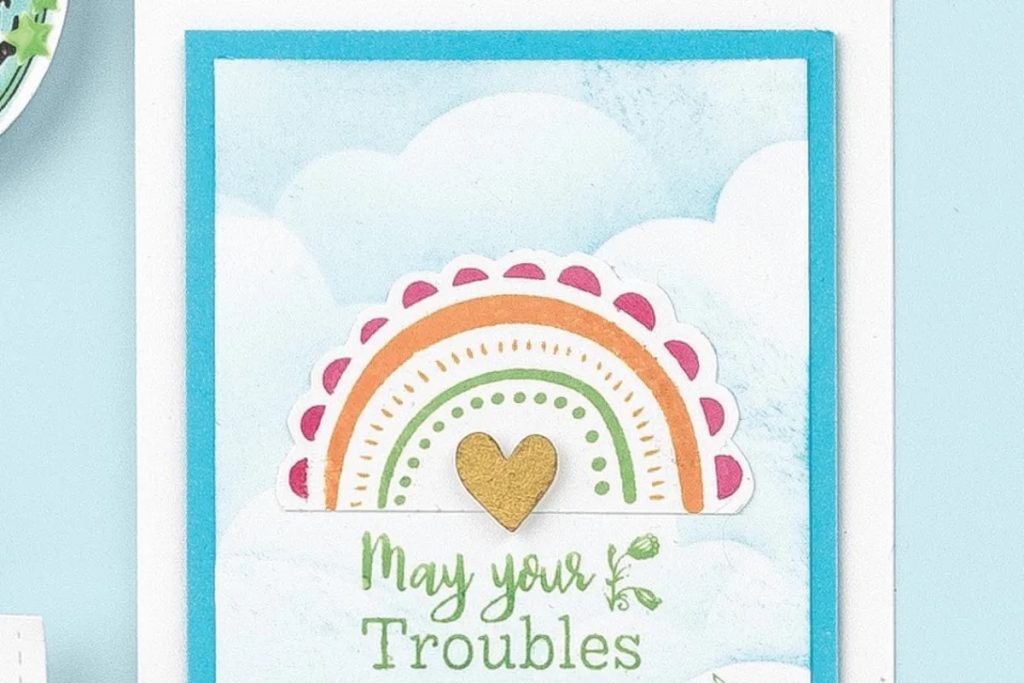 For more tips on how to replicate these techniques, take a look back at this stamping techniques blog post that provides an excellent overview and video illustrations of these and other great techniques!
Stamping provides a great starting point for more artistic effects
Most stamp images can be used without the need for any further embellishment, but for those of us that love embellishing, they provide an excellent canvas for further creativity! The most obvious way to further embellish stamped images is adding color using your favorite coloring techniques: markers, colored pencils, sponging, watercolor paints—you get the idea!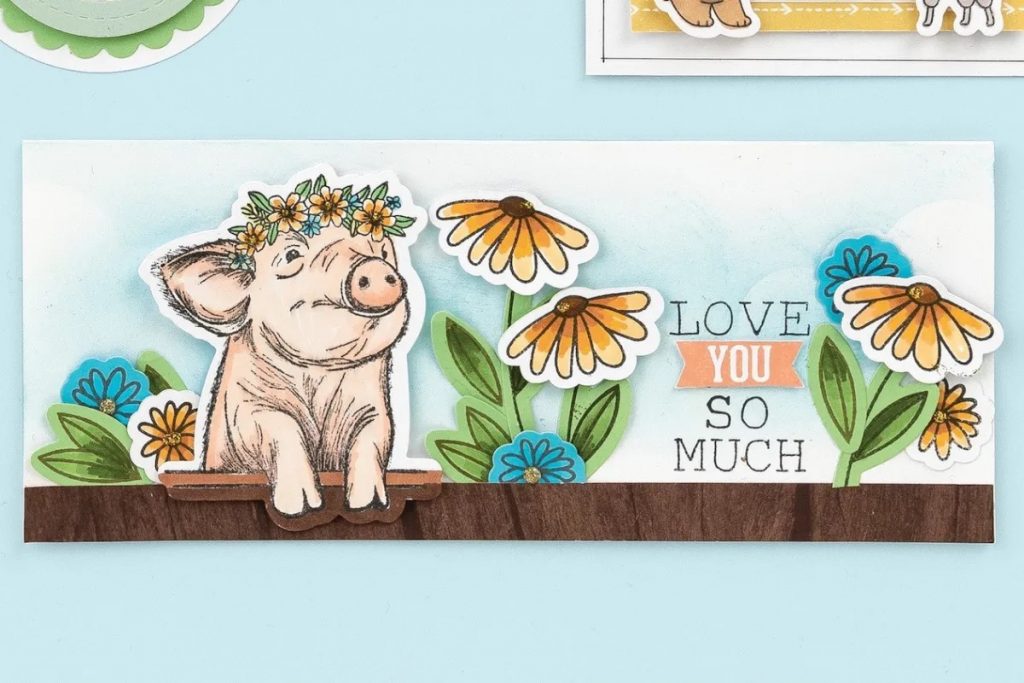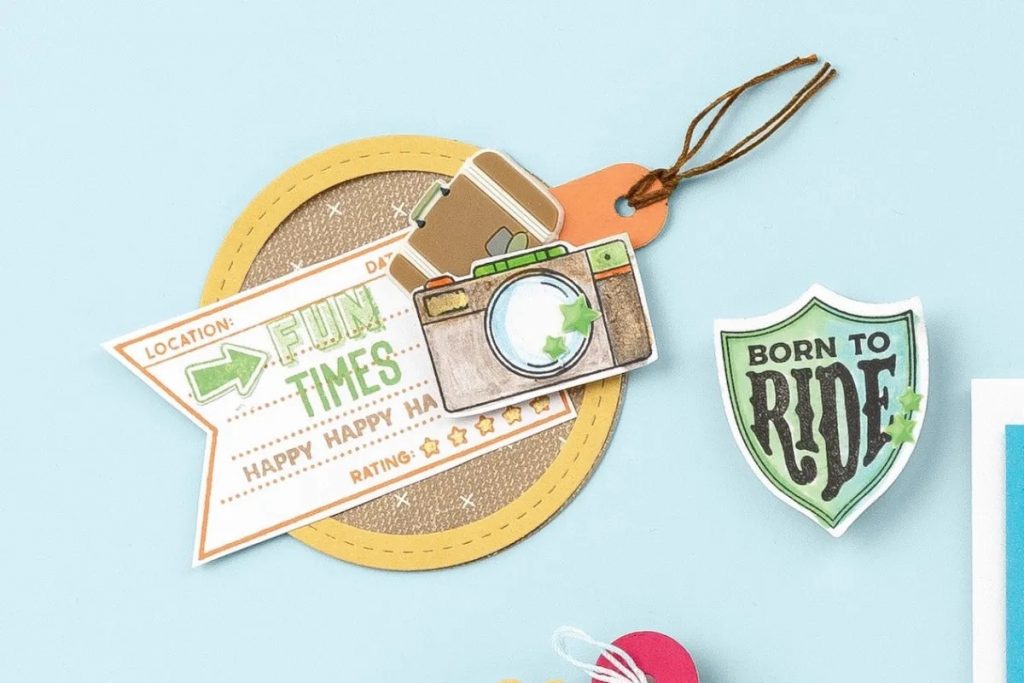 As you can see, coloring stamped images adds more depth and character to them, allowing your artistic side to flourish while still providing you with inspiration and the perfect base image for your talents to build on. Coloring is the perfect way to customize a stamp image to make it blend seamlessly with an established color scheme.
Coordinating Thin Cuts add even more options to stamped images
As if stamping alone were not already a slam dunk, when paired with coordinating Thin Cuts dies, stamped images become truly unstoppable! When a stamp image has a Thin Cuts die that matches it, the stamp image becomes more than just an image—it becomes a layerable accent! Used in this way, your stamp image can truly stand out from the background and add dimension to your project. Layer a die cut stamped image over the top of any other element, including patterned papers, photos, and even shaker windows!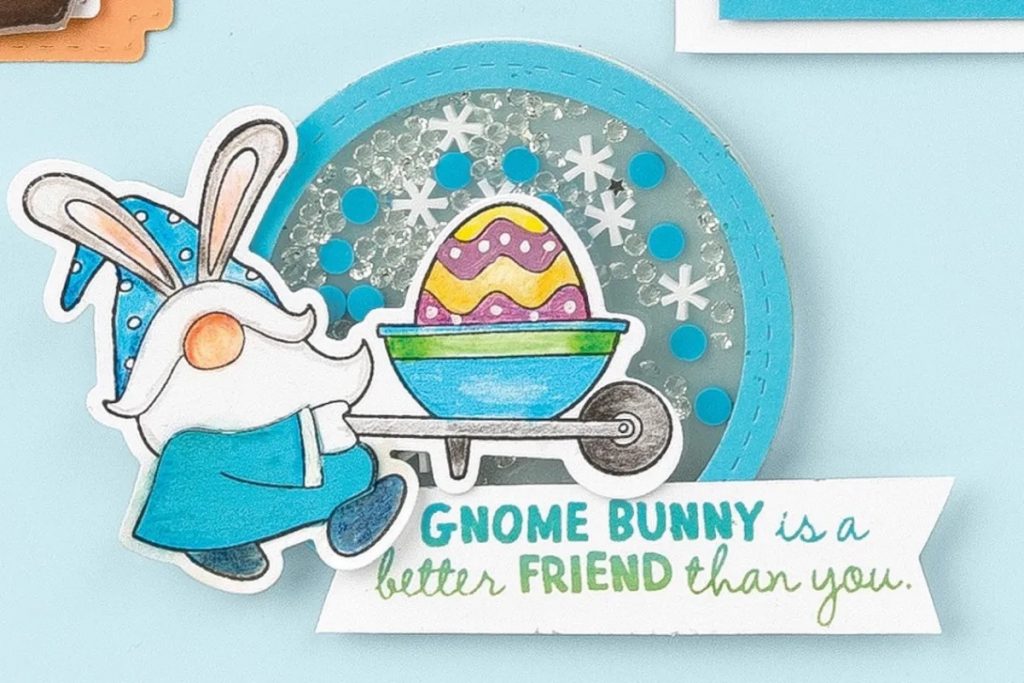 Sure, this same effect can sometimes be achieved with a pair of scissors, but the speed and ease of using Thin Cuts dies will save your hands and make it so much simpler to trim your stamped images that you'll find yourself adding layer upon layer, just for the fun of it!
I have no doubt that there are many more reasons you love stamping. We'd love to hear them! Leave us a comment and let us know. Even if your top reason is one of the 5 reasons to love stamping that I shared today, let us know, okay?