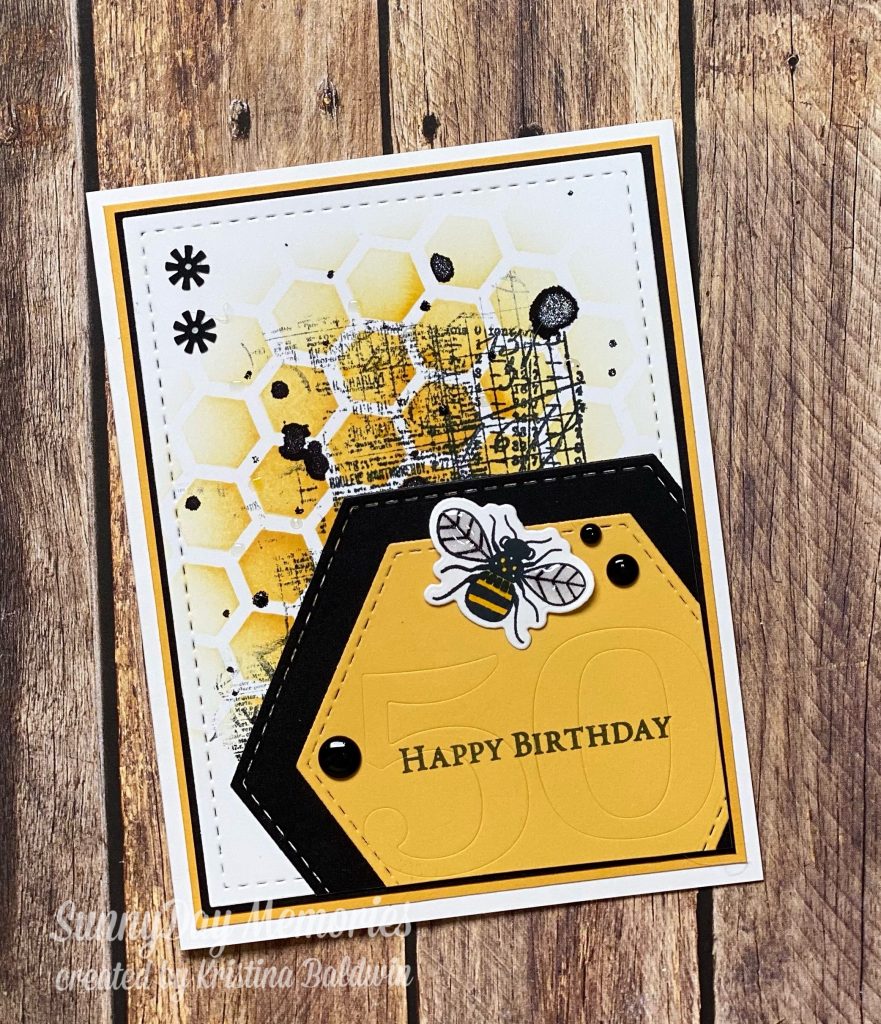 I'm excited to share today's Bee Parisian Notes Birthday Card. I love how it turned out! It's always so fun when what you envision can come together just as you had hoped. We had a milestone birthday coming up at my work so I set out to create a card that was perfect for her.
I decided to use this design as this month's Mystery Stamping Challenge over on my SunnyDay Memories Facebook Page and Private SunnyDay Memories Crafty Friends Group. This is something I do each month. I share a variety of clues on how to create the project and then a few days later, I share the card that inspired the clues. It's a fun way to create a card!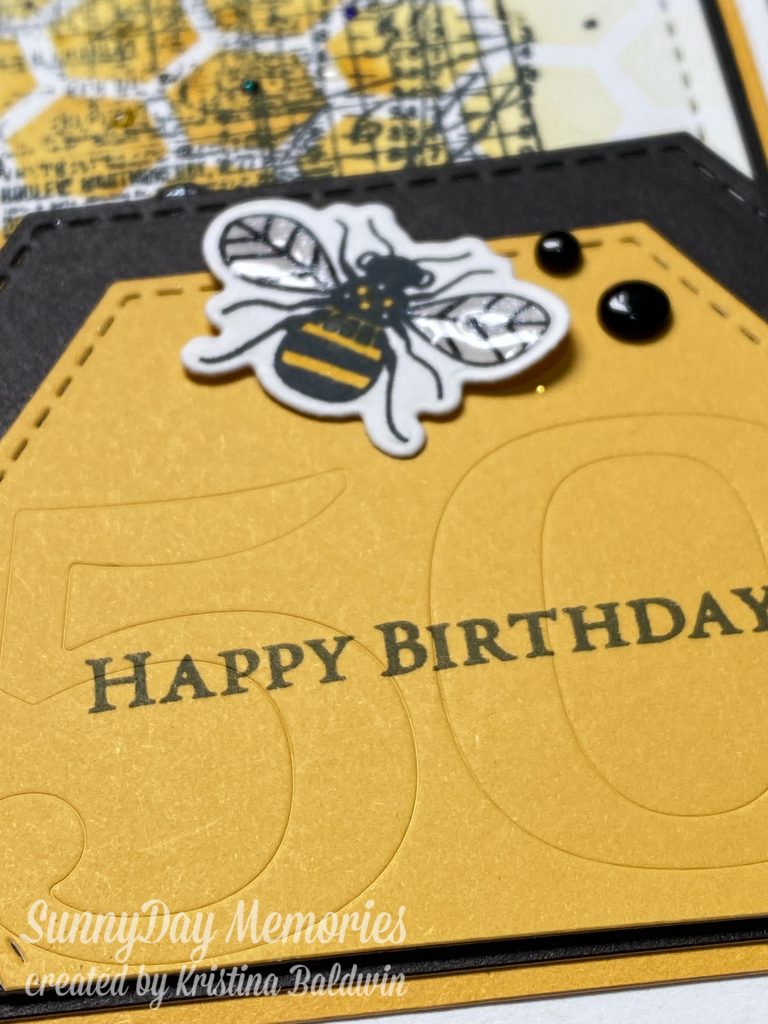 There are so many fun details that I added to this card. Since it was a milestone birthday, I wanted to lean into that–but not too heavily. So I used number dies to lightly emboss the corner of her card. The trick to doing this–if you are wanting to add stamping too–is to stamp first. Then because our Die-cutting Machine allows you to adjust the pressure on it, you can easily select how strong you want it to cut or emboss an image.
Instead of finding some patterned paper that would work for the theme I was going for, I created my own. Layering stencils and stamping can really add nice visual interest and dimension. And so easily, too. I especially loved how the Parisian Notes Stamp Set added some texture.
Stamps
Inks
Papers
Accessories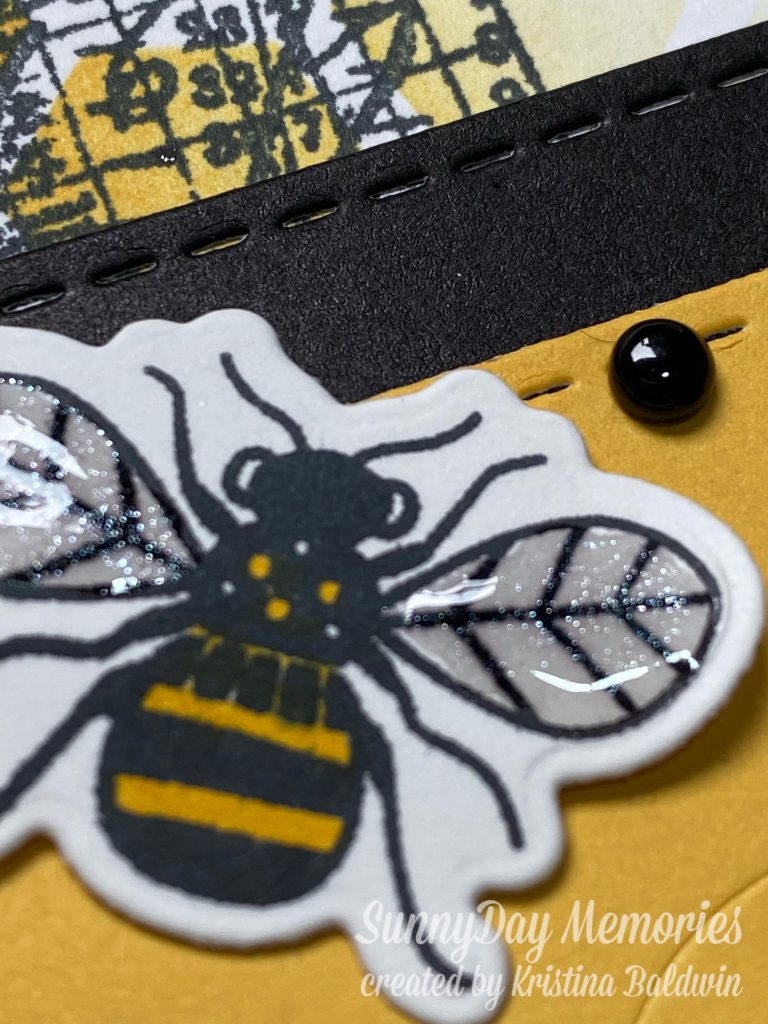 Adding Liquid Glass to the bee's wings, made for a nice glossy, dimensional effect. It's such an easy touch. The only difficult part is waiting for it to dry completely!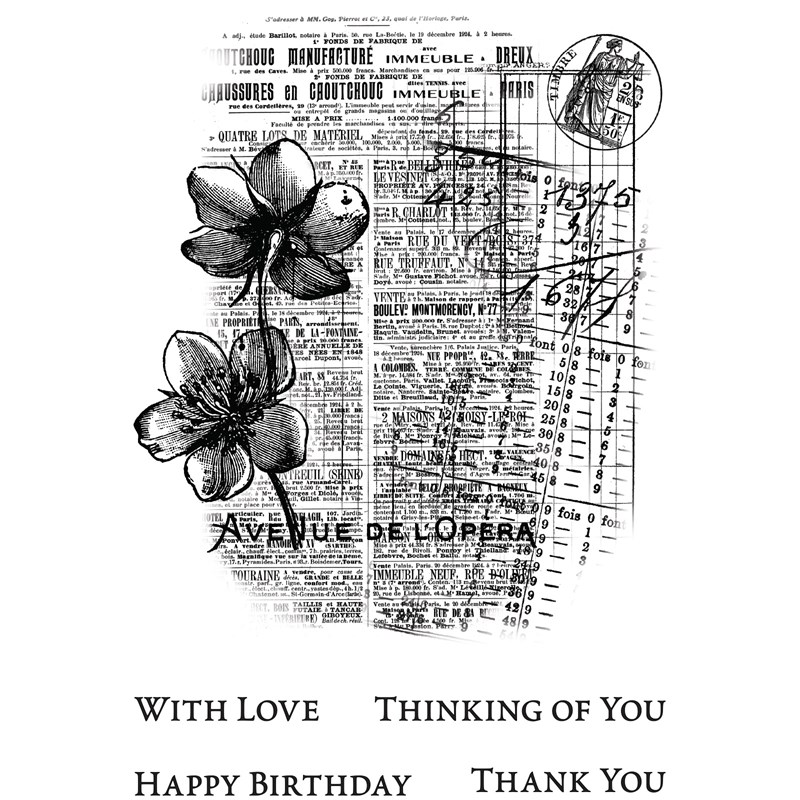 Don't forget that this *NEW* Parisian Notes Stamp Set is only available this month. It's part of the Stamptacular Sale. ALL stamps and stamps with coordinating dies are on sale. It's the perfect time to stock up on your favorites. Then you can use your new stamps and my clues for this month's Mystery Stamping Challenge to make your own version of my Bee Parisian Notes Birthday Card.