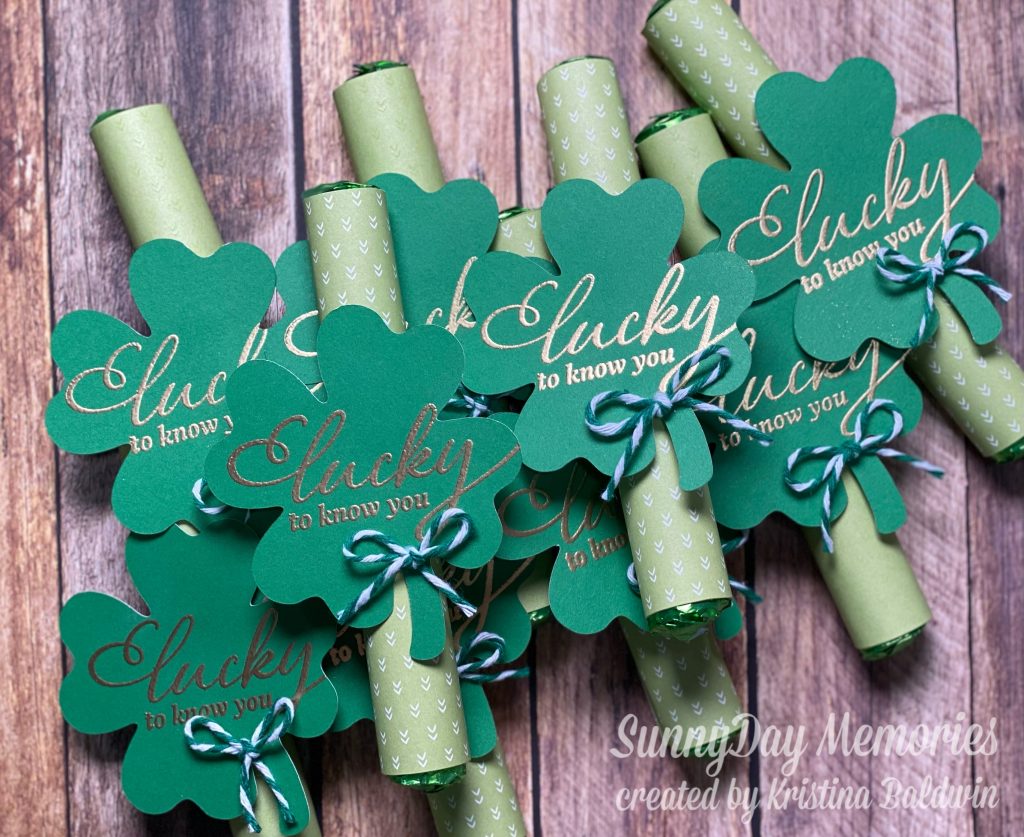 Creating handmade St. Patrick's Day gifts is so easy to do! I wanted to make something quick and easy to give to some friends and co-workers. Just for fun. So when I saw Strawberry Mentos, I knew they'd make a good start with the green foil ends. (It all starts with a small detail, right?!)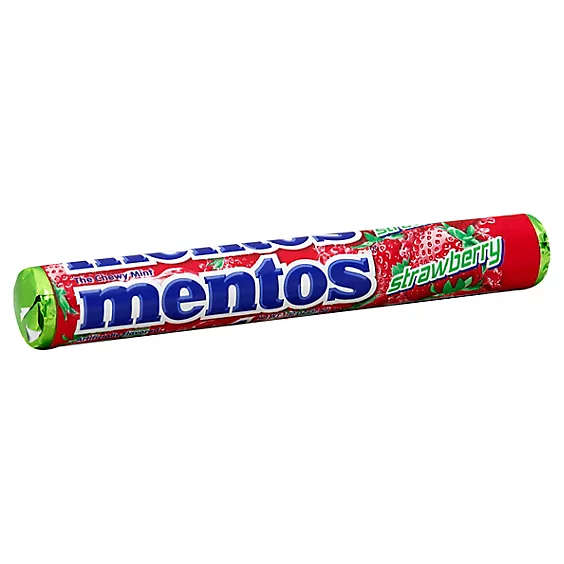 I cut green patterned paper to 5-1/4″ x 3″ and then trained it to curve by using my Bone Folder like a pair of scissors with curling ribbon. (Note: this is an incredibly easy & effective trick to do whenever working with paper that needs to bend. It helps reduce the tension you'd have without prepping it beforehand.) Apply strong adhesive–like our Adhesive Tape— along the length of the 5-1/4″ side and roll the paper around the Mentos until you end up sealing it closed. It should be rolled tight enough so it doesn't easily slip out. But not so tight that it can't be removed without ripping the paper.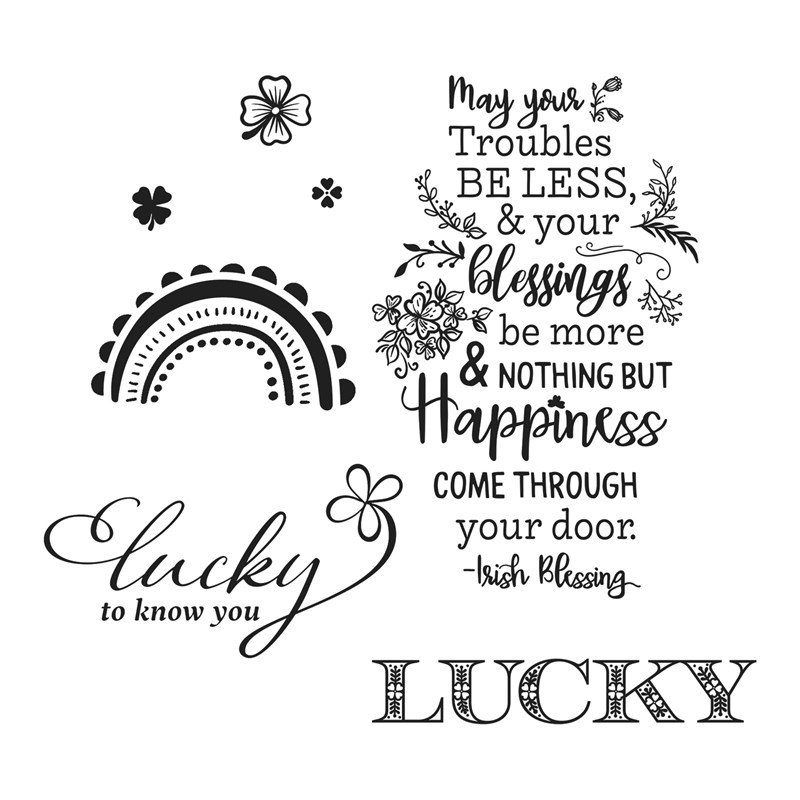 Then I cut out a bunch of four-leaf clover images from the CTMH Flower Market Collection so they'd be wide enough for me to stamp my sentiment from the Lucky to Know You Stamp Set. Can you believe this set is only $10 right now–it's part of our Stamptacular Sale that runs all month long.
I decided to use gold embossing powder for the sentiment–because you have to have a little gold with a St. Patrick's Day project, right?
To ensure the clover didn't easily fall off–since it only has a small contact point–I used liquid glue to adhere it. I'd recommend our Liquid Glass or the Multi-bond Glue Pen. I also used liquid glue to adhere the twine bow. But a Glue Dot would also work great for this.
This gift idea would also work really well with Rolos. The gold foil ends would really pop with the gold embossed sentiment.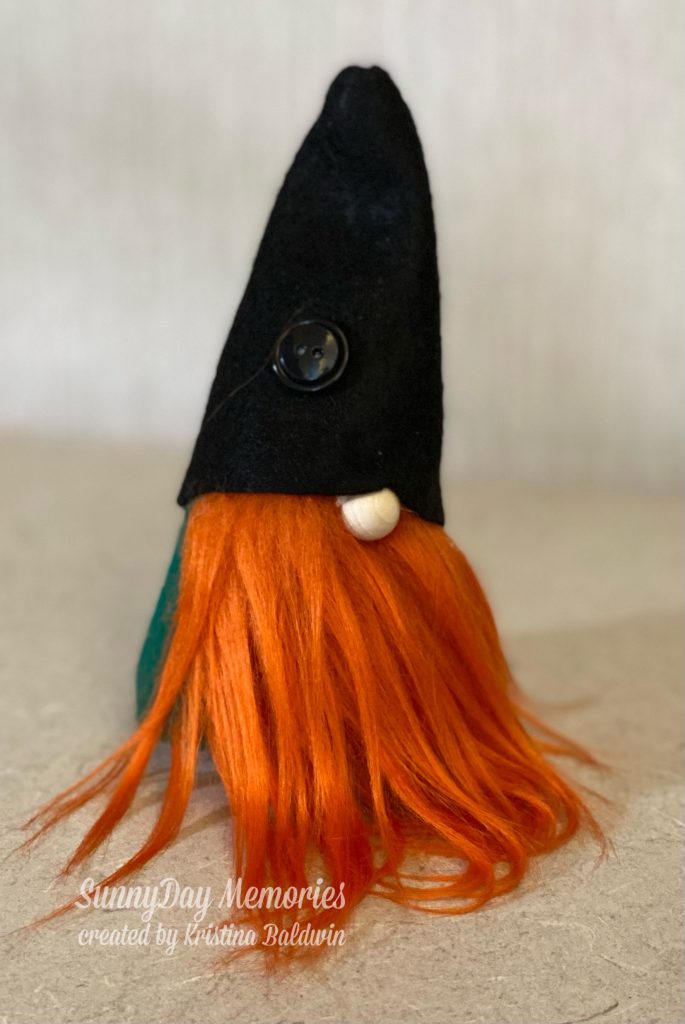 Another fun gift idea I created this year were some No Sew Felt Leprechaun Gnomes. I started with a styrofoam cone and adhered some green felt around it using fabric hot glue. Before this project, I didn't even know that was a thing! But if you aren't big on sewing–like me–it works perfectly! I grabbed it from Amazon along with the orange fur that I used for the beard. The beard hides the seam on the cone. Just like with my papercrafting, I tried to hide as much of the mechanics of the project as I could for a more finished look. Then I cut out some black felt in a triangle shape and created a cone shape by gluing the ends together. After it cooled, I turned it inside out–again, a more finished look to the hat. I glued it in the back leaving the front open to pop a wooden ball for the nose in the front. To finish it all off, I added a black button to the hat for a fun detail.
It really makes for a cute little handmade gift. And once you get the pattern/sizing of the felt down, you can really create them assembly line style.
While I shared these ideas today as handmade St. Patrick's Day gifts, you could absolutely tweak the concepts and use them for other holidays, too!