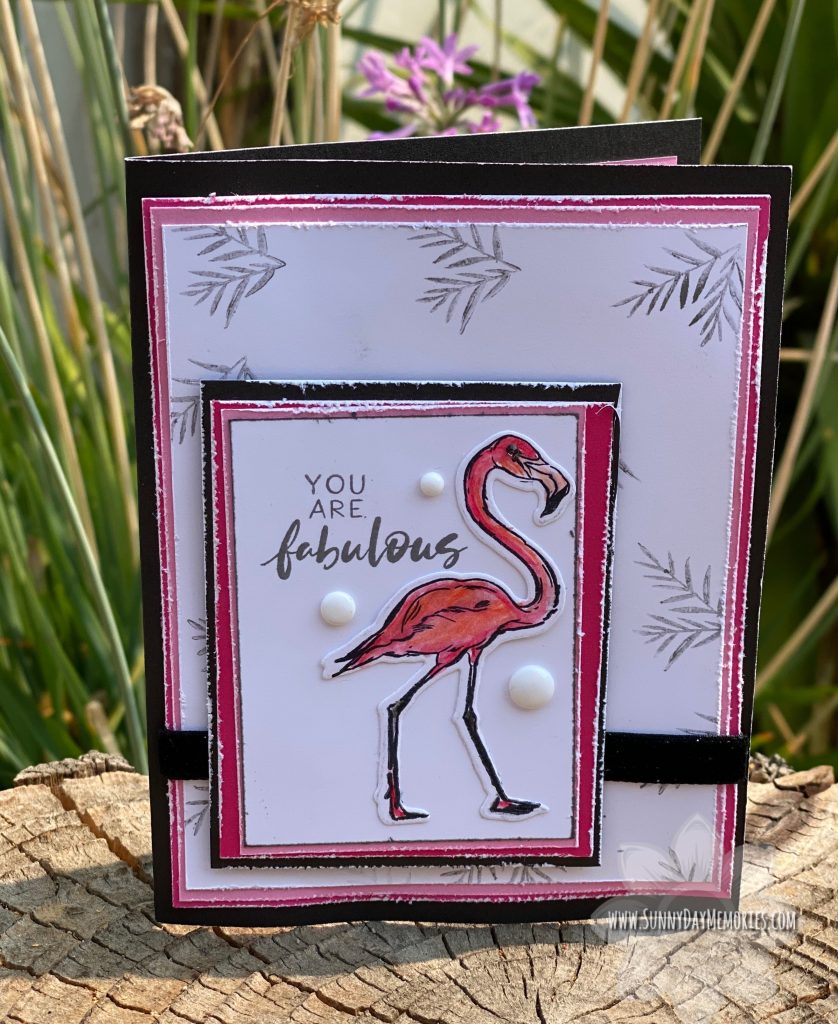 For today's Make It Monday (23rd edition), I'm sharing a Fabulous Flamingo Handmade Card I received from Judy Faye Garner. I thought this color combination would make for a great Color Challenge this week. Anytime you use a Black & White color combination with a hint of other colors, it really makes those colors pop. For another example of this, you can see this with my Floral Celebrating You Box HERE. So today I'm challenging you to use the following colors together in a project of your choosing–Pixie, Black and Raspberry.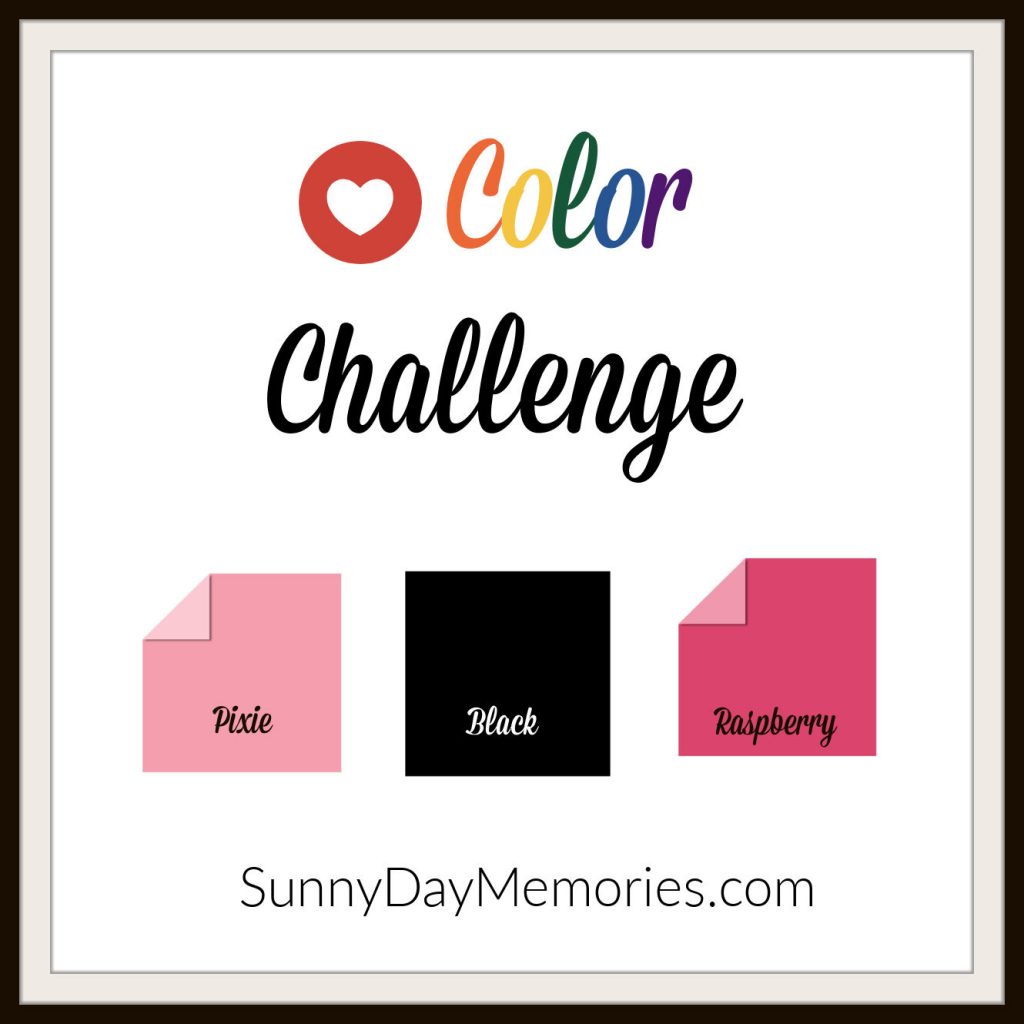 Judy's card uses the Fabulous Flamingo Stamp Set (available just as the stamp set or with the coordinating dies.)
She used a few fun (and easy!) techniques in her card which really add to the wow factor. I love that she distressed the edges of the cardstock to show off the white core to our cardstock. It adds nice dimension and texture to the card. Plus, look at how beautifully colored the flamingo is. It looks like she colored with our Watercolor Pencils and then used a Waterbrush to smooth out the pencil strokes. It looks so realistic, don't you think?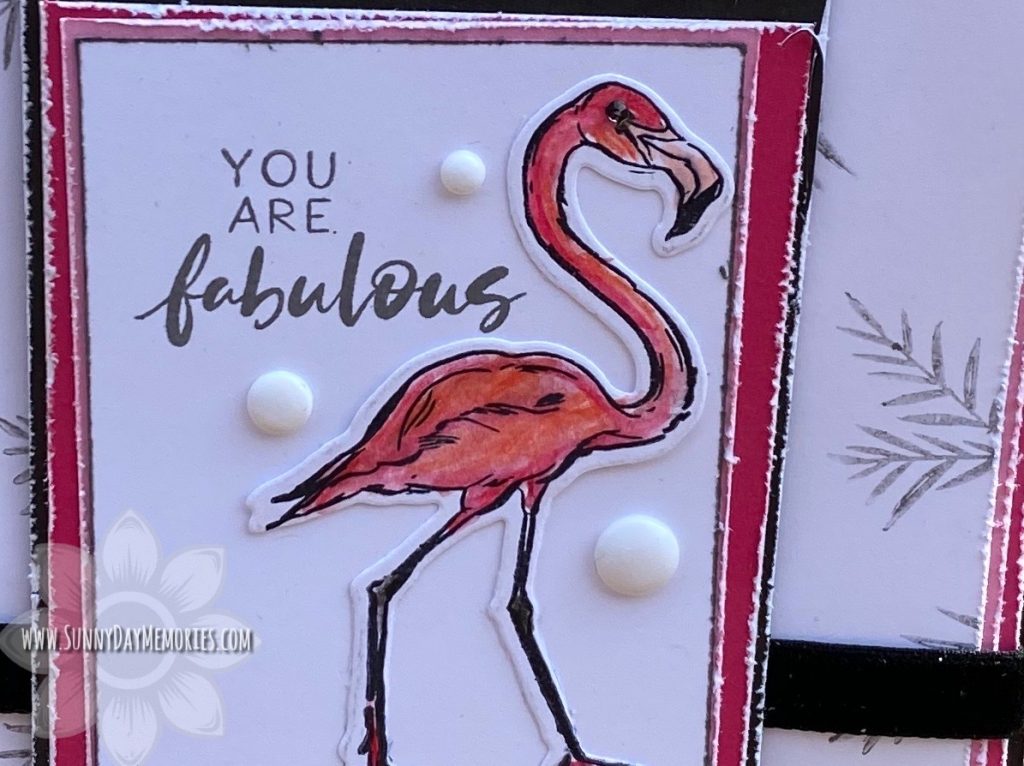 She also did 2nd Generation Stamping with her leaves in the background. First, she inked up the leaves in Black ink and stamped them on scratch paper before stamping again on the cardstock for the card. A nice subtle touch. Finally, she colored one of our Bitty Sparkles with our Black Alcohol Marker to use for the Flamingo's eye. Always a fun technique to customize our gems and Sparkles to get a custom color by using our Alcohol Markers.
Whether you're able to create a fabulous flamingo handmade card like this one or something else, I hope you're inspired to try this color combination.