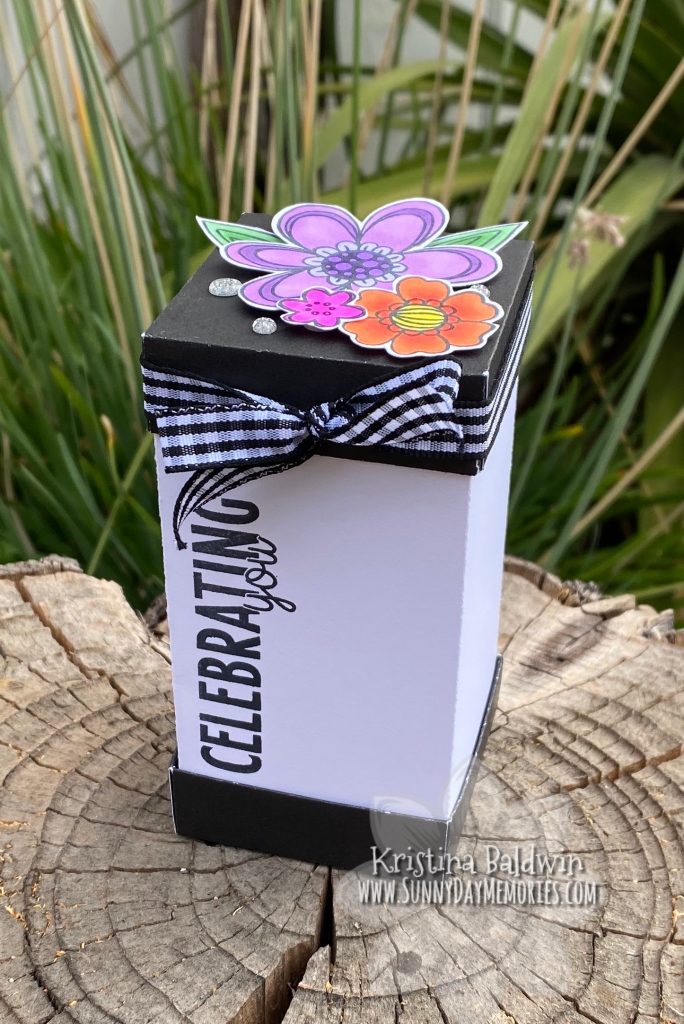 Today I wanted to share this fabulous Floral Celebration Celebrating You Box I created. I used this month's Close To My Heart Stamp of the Month, Floral Celebration.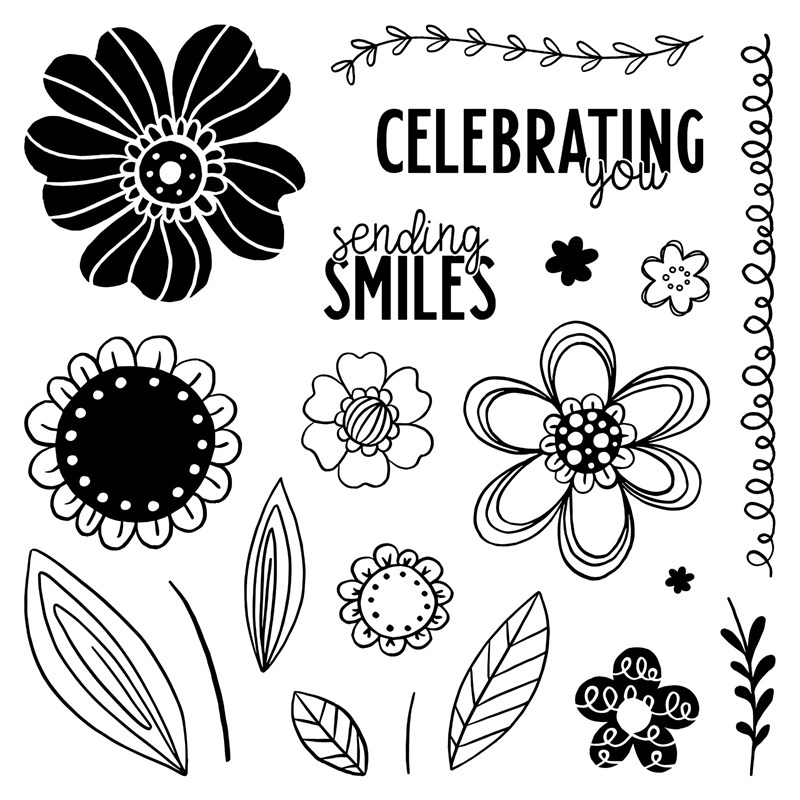 I paired the stamp set with one of the tall box designs in the Cricut Artiste Collection. Initially, I planned to have flowers go along the side of the box but decided I liked the simplicity of just having the sentiment stamped along there instead. I added a cluster of flowers to the lid along with some of the black & white gingham ribbon that's included in the Story by Stacy Short Story Kit (love this ribbon!)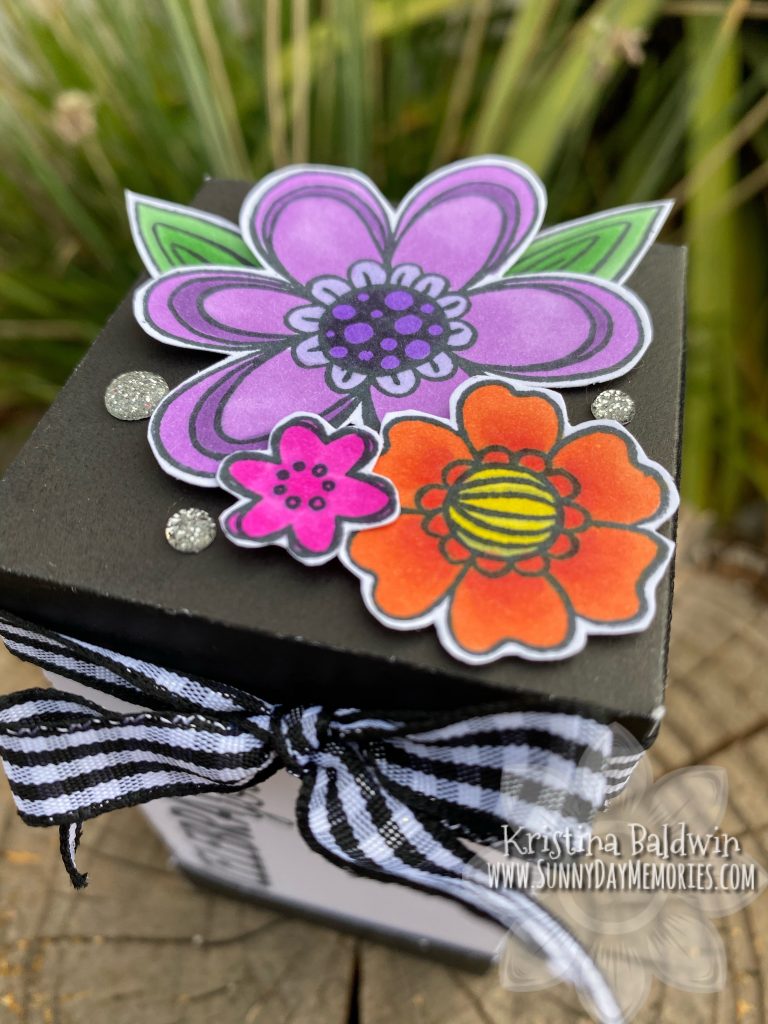 I knew when I started this project that I wanted to use this Floral Celebration Stamp Set. In addition, I knew I wanted to use vivid, bright colors to make the whimsical flowers really pop. This led me to using a basic black & white design for the box itself. That would allow the flowers to really be the focal point!
The final touch was to add a little bling. I used our Silver Glitter Gems (Z4191–currently on backorder) to add some sparkle next to the cluster of flowers. Remember this fun & whimsical Stamp of the Month can be purchased for only $5 with a $50 order. It retails for $18.95 so this is a great deal!
I hope you like my Floral Celebration Celebrating You Box as much as I do!