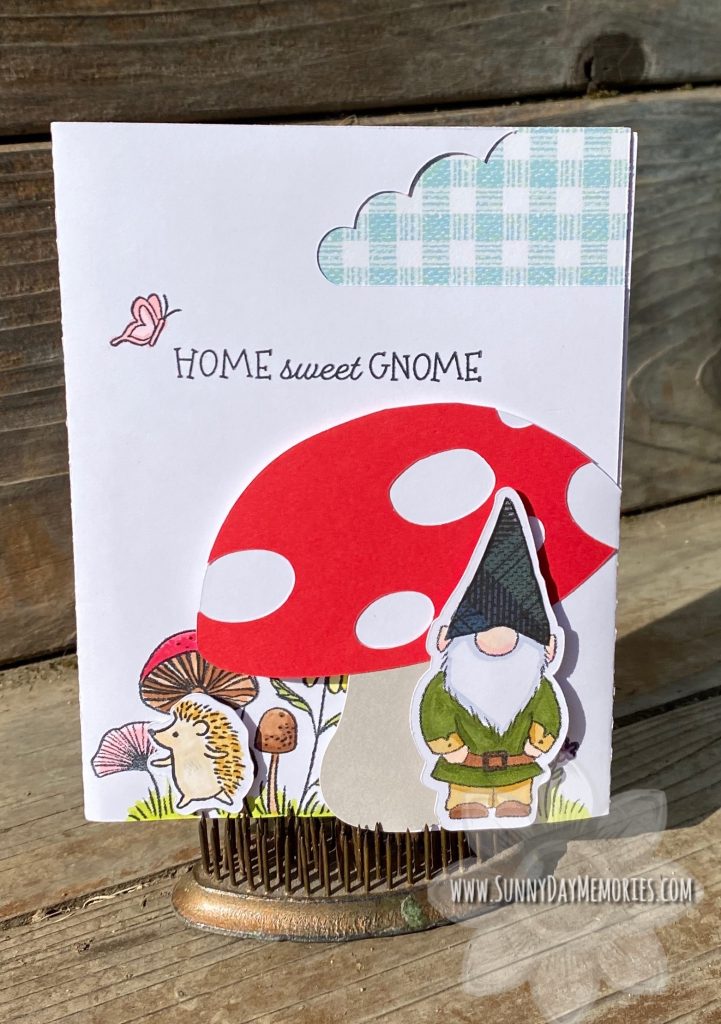 Today I have a SUPER adorable Home Sweet Gnome Card I received from Barb Baldwin (my sister-in-law) to share with you. Full disclosure, I LOVE gnomes so I might be a little biased. However, even adding in any bias I might have, I still think this is a pretty clever design!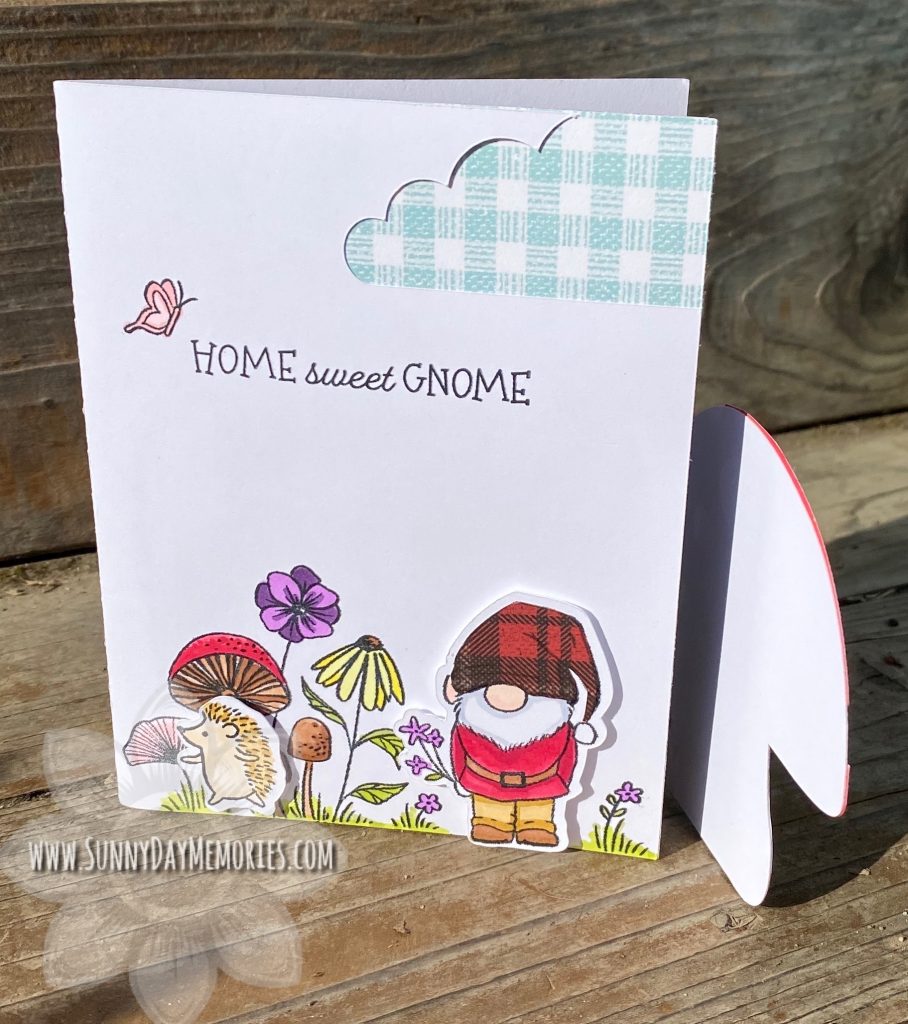 She made her card into a tri-fold card by designing this fun mushroom element on her Cricut. So cute, right?! Hiding behind that mushroom flap is a second adorable gnome. Another fabulous touch that I have to point out–she paper-pieced both of her gnomes' hats using patterns from our Timber Paper Colletion. Love it!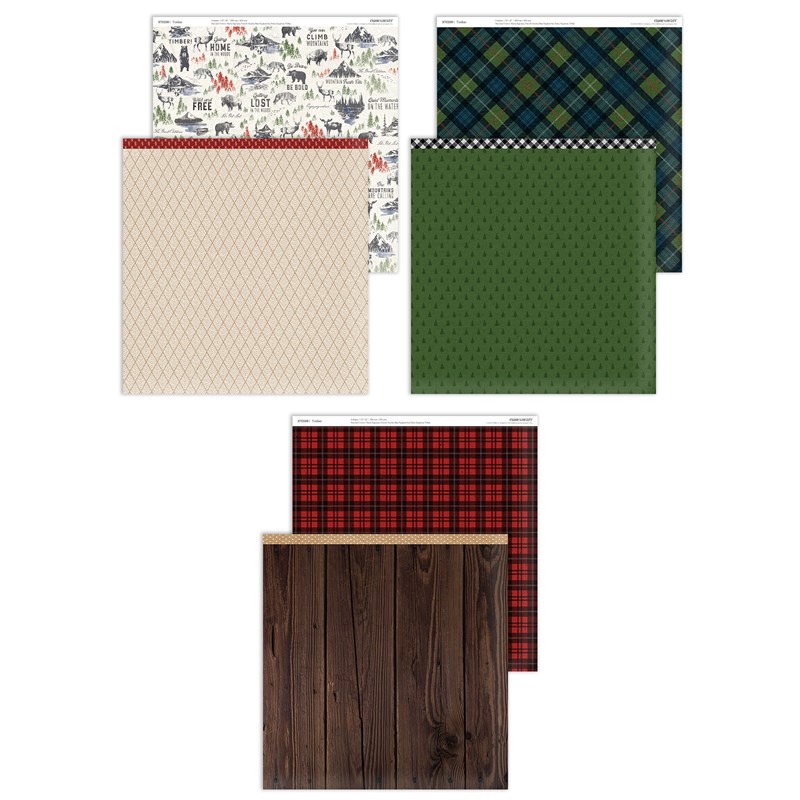 When you open the card completely, you find some additional stamping along with the gorgeous woodgrain paper from the Timber Collection.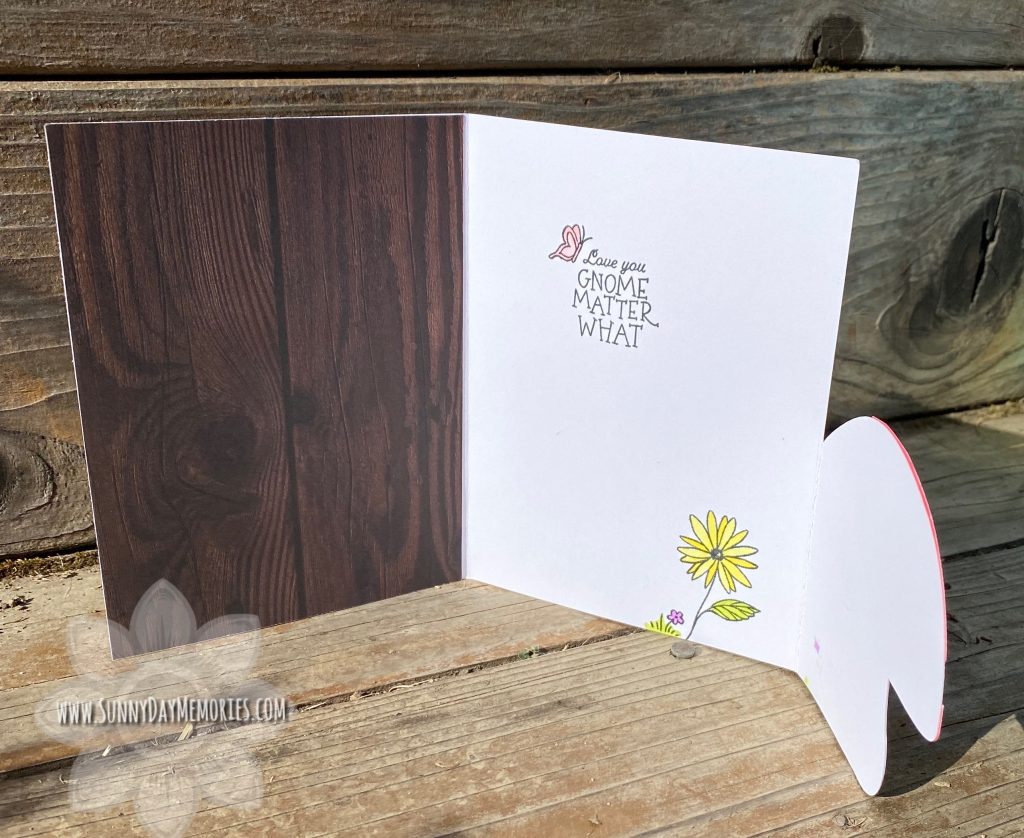 This gnome stamp set called Gnome Matter has been SO popular! It can be purchased as the stamp set alone or with coordinating dies.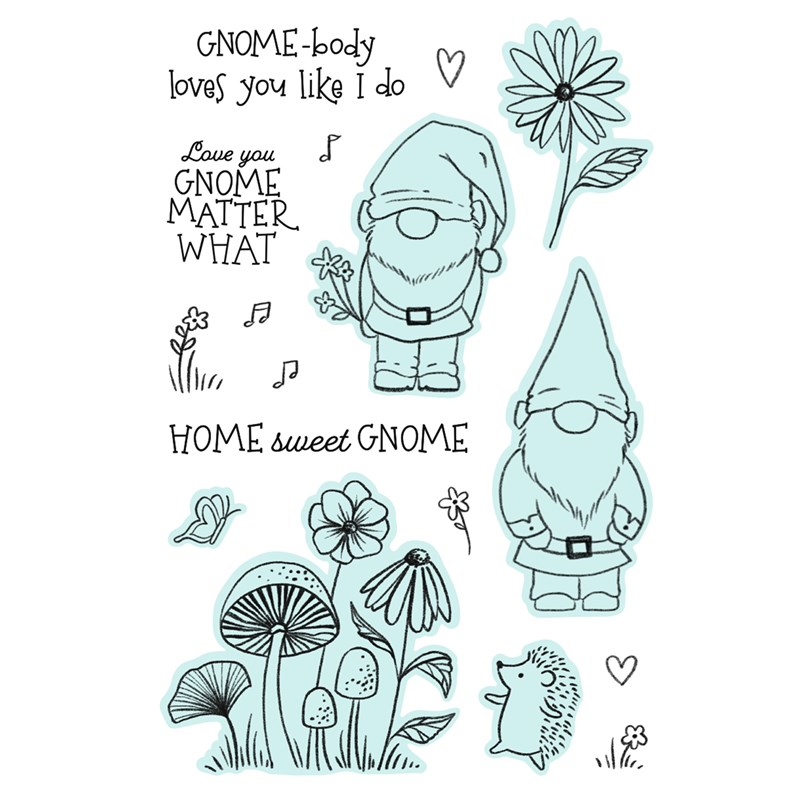 You might recall that last week I shared another gnome card created with this same stamp set HERE. It's really a fun set. Not only are the gnomes so adorable but the additional icons and sentiments make it a set you'll use over and over again. I hope you enjoy this Home Sweet Gnome Card as much as I do.