Last week, Close To My Heart shared a Father's Day Mini Album on their blog. It included photos, a supply list, as well as the cutting diagrams and patterns for creating this fun album. With Father's Day coming up, there is no better time than now to make a meaningful gift from your heart. And this project will do just that! So I thought I'd share all that goodness with you here today so you can create your own just in time.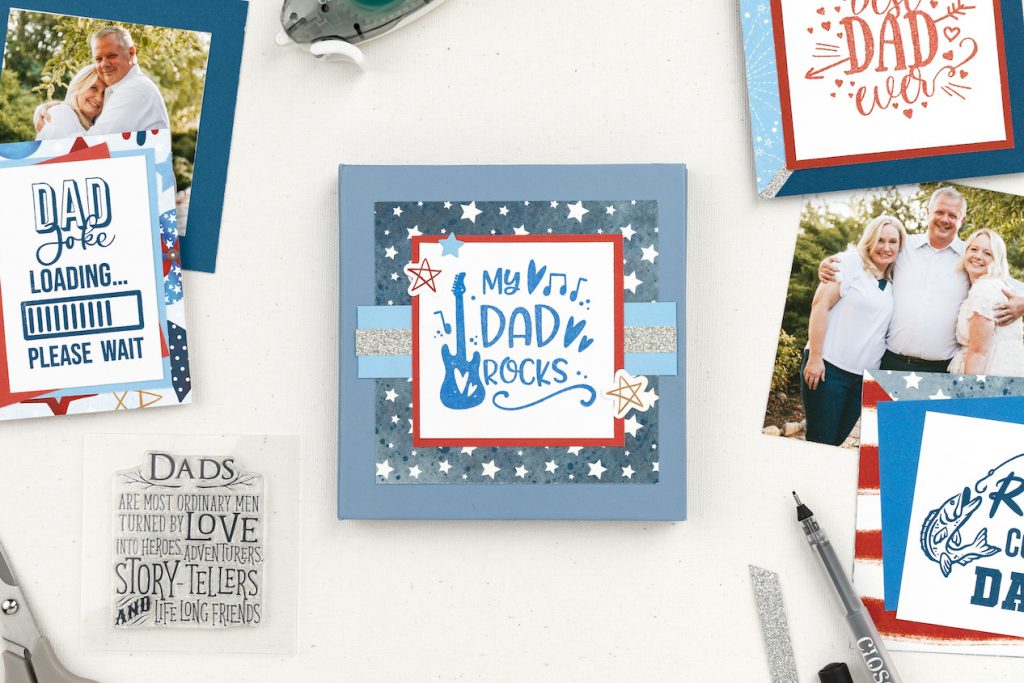 Can you believe we're already in June?! It's that time of year where we shift our focus to the dads in our lives and remind them of just how much we appreciate them! To help us do exactly that, not only have we designed three sweet and fun No Ordinary Dad stamp sets for you to make your own meaningful creations, but we also designed a 4″ x 4″ mini album using these very stamp sets, highlighting what makes fathers so special!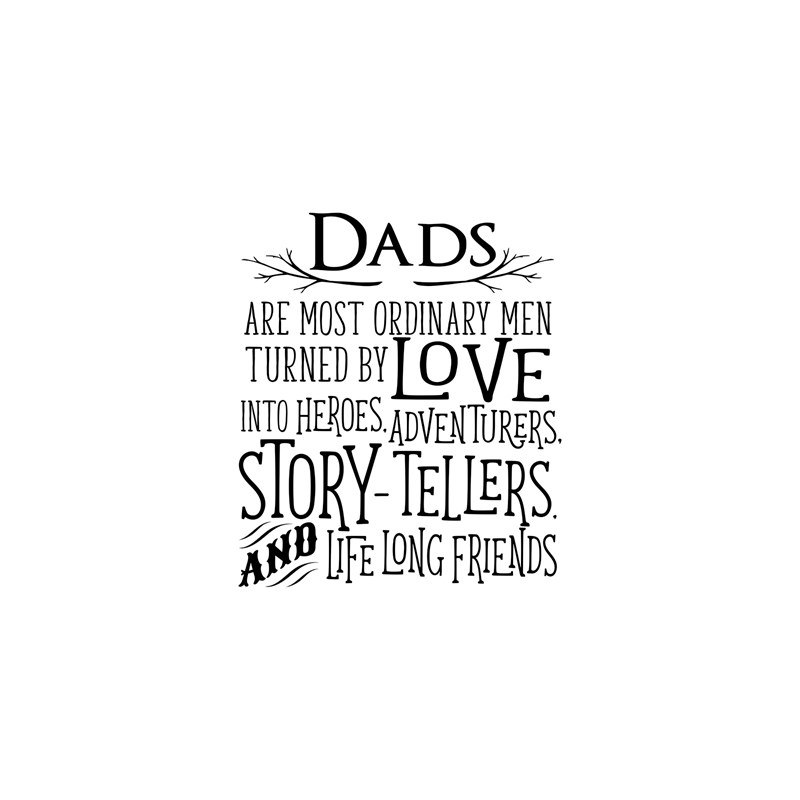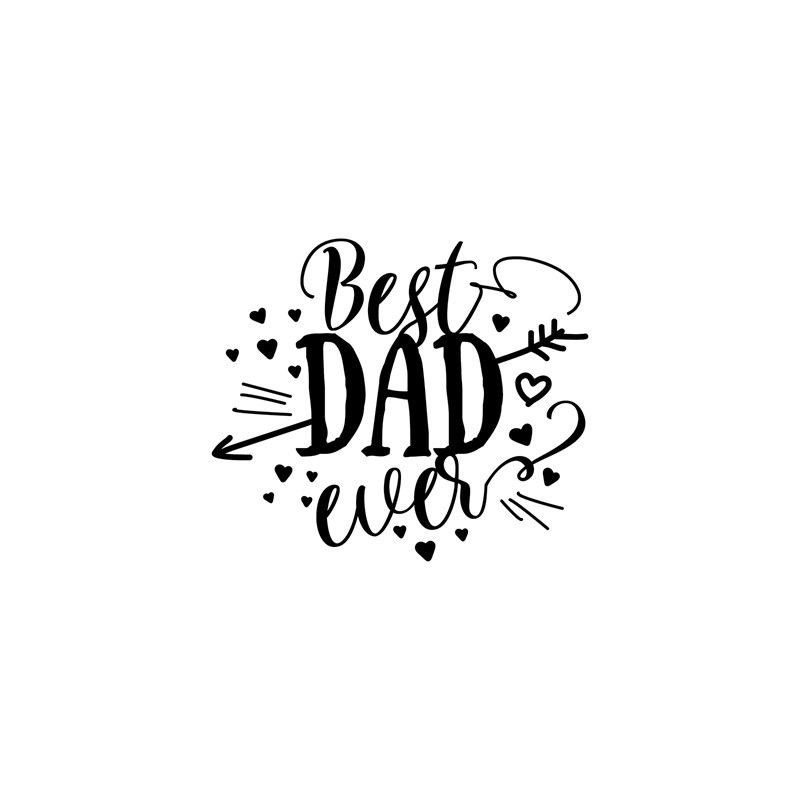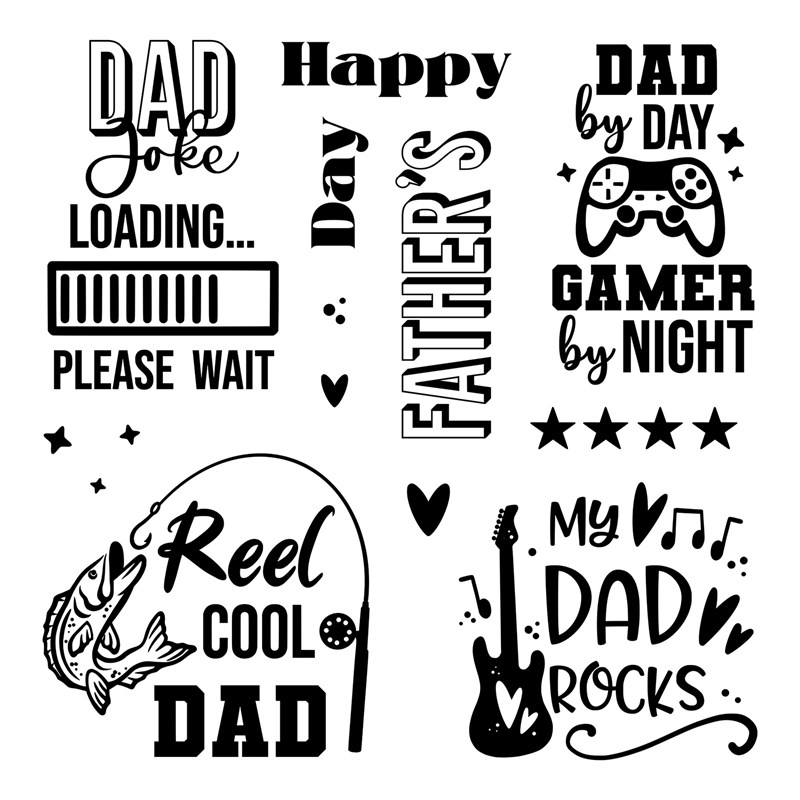 Mini Album: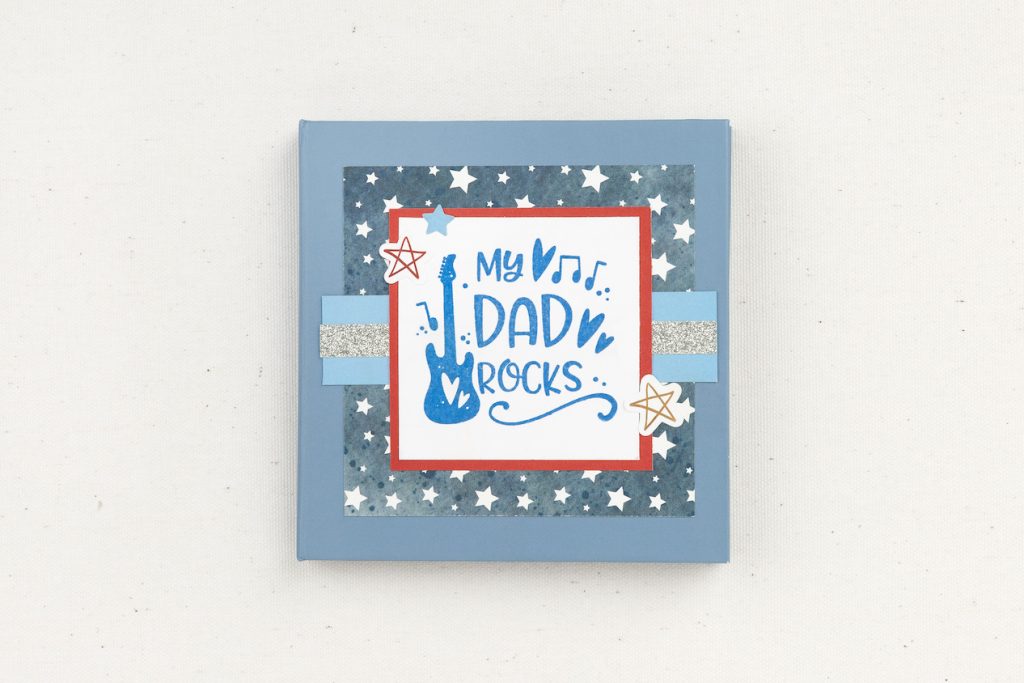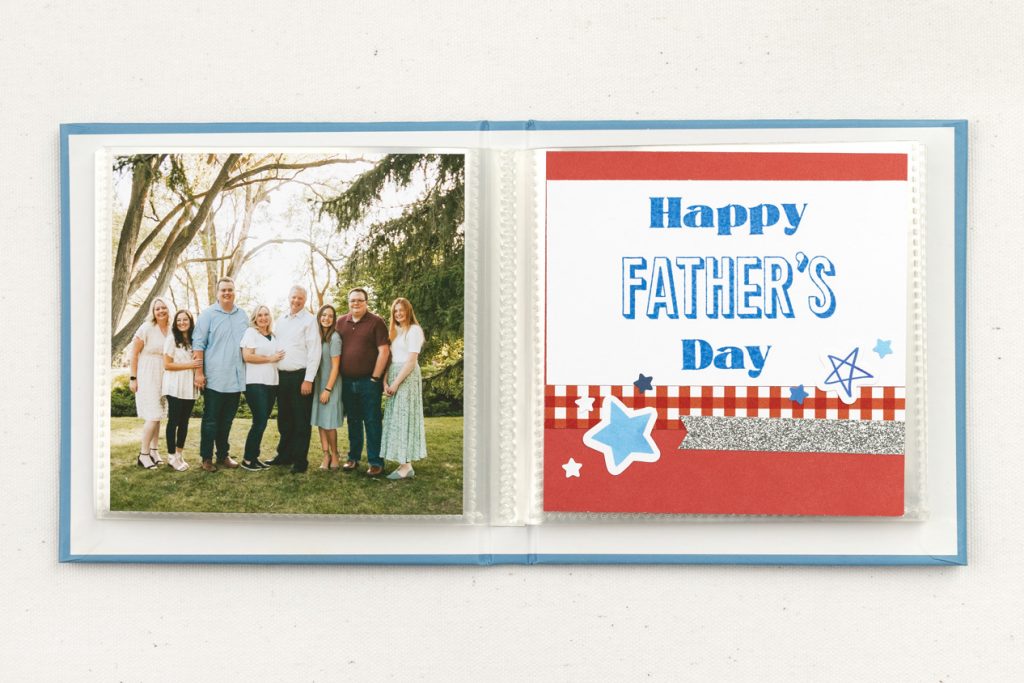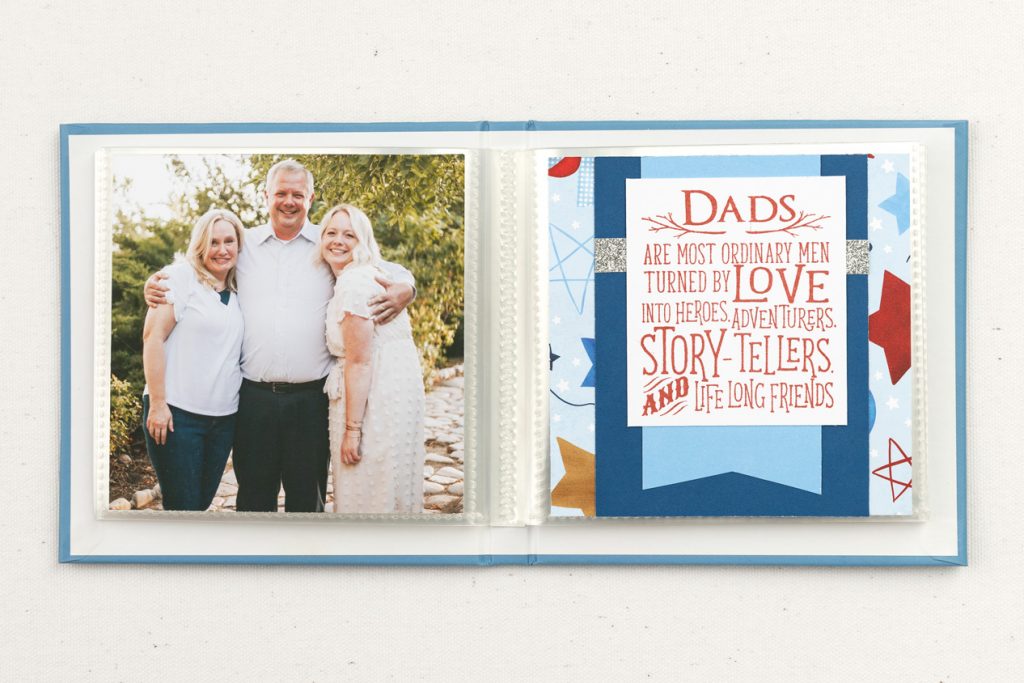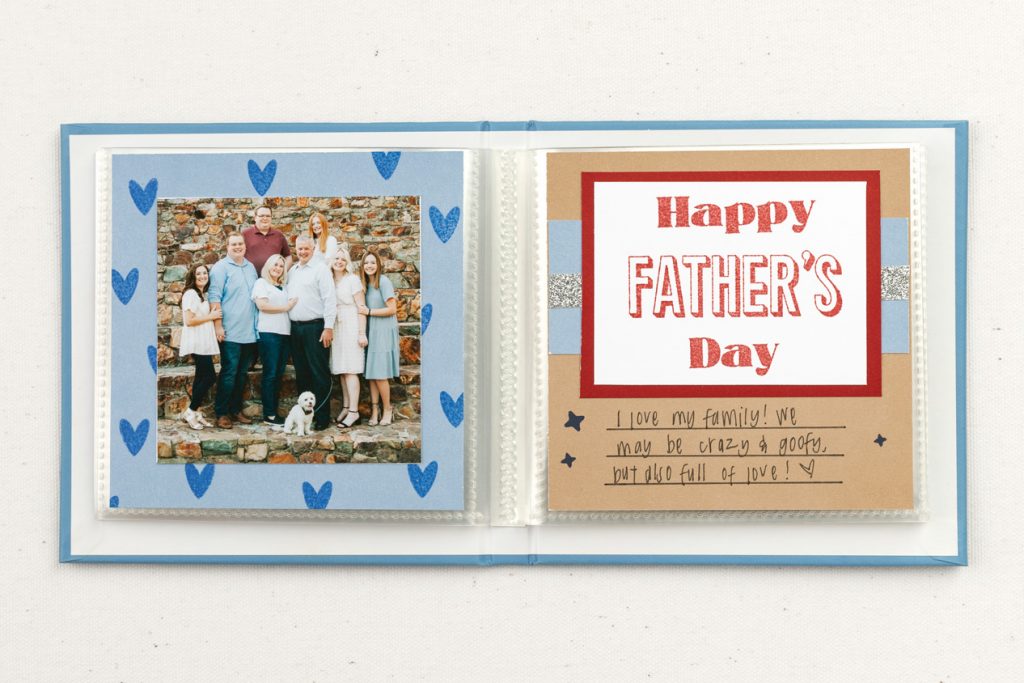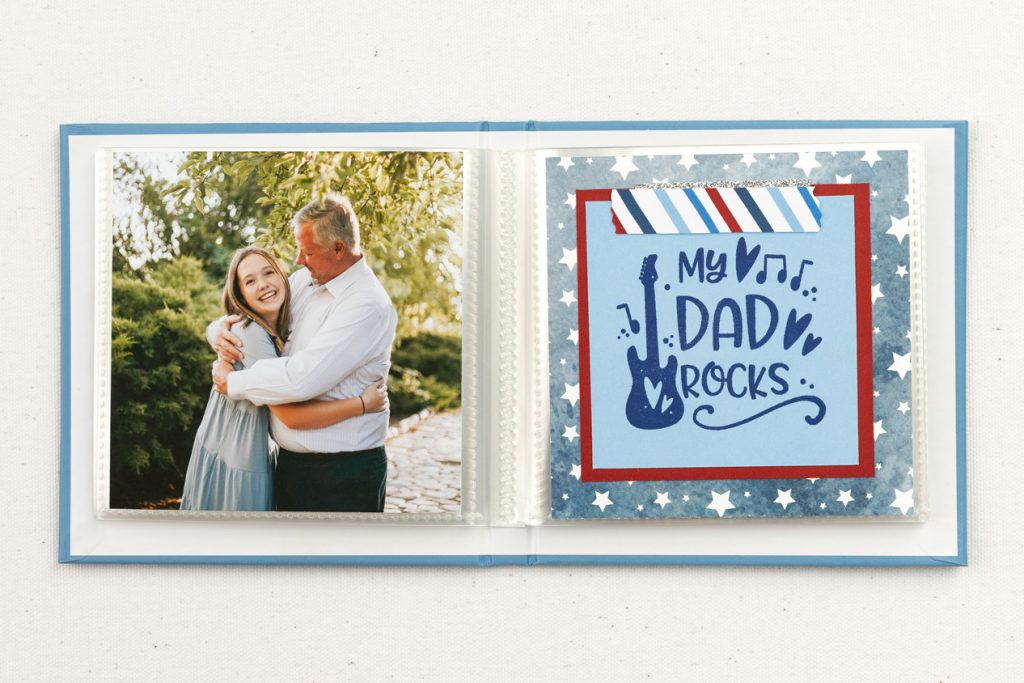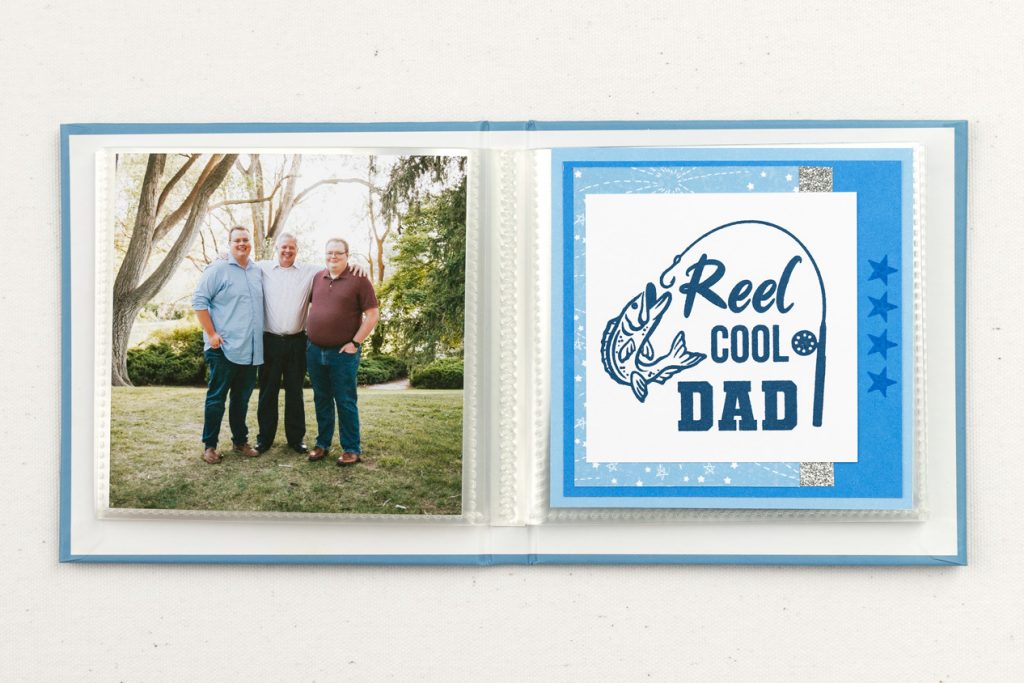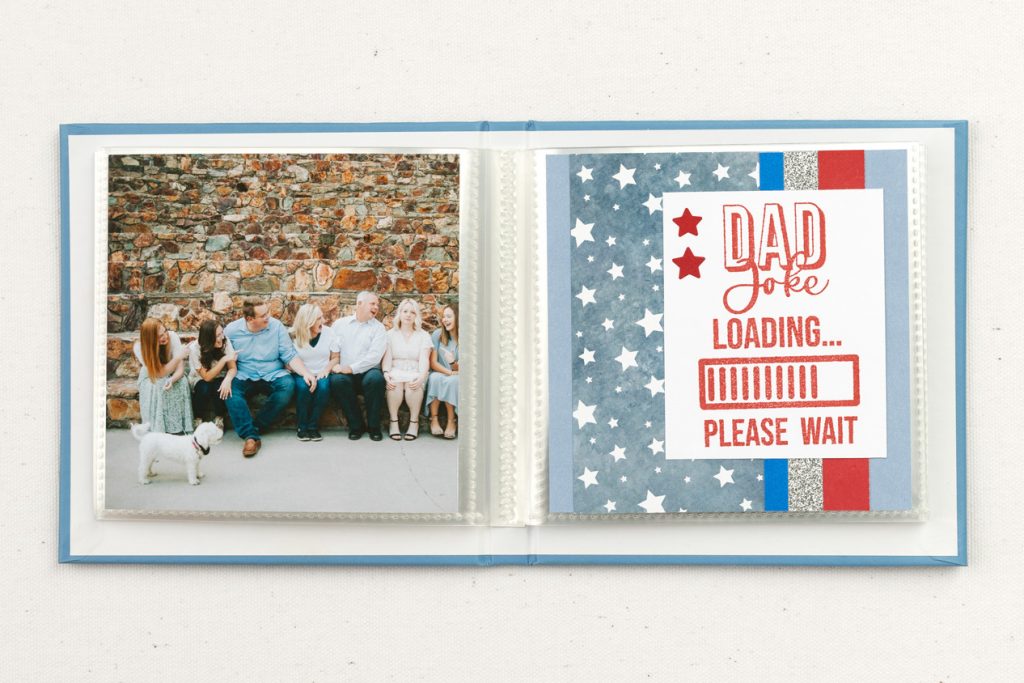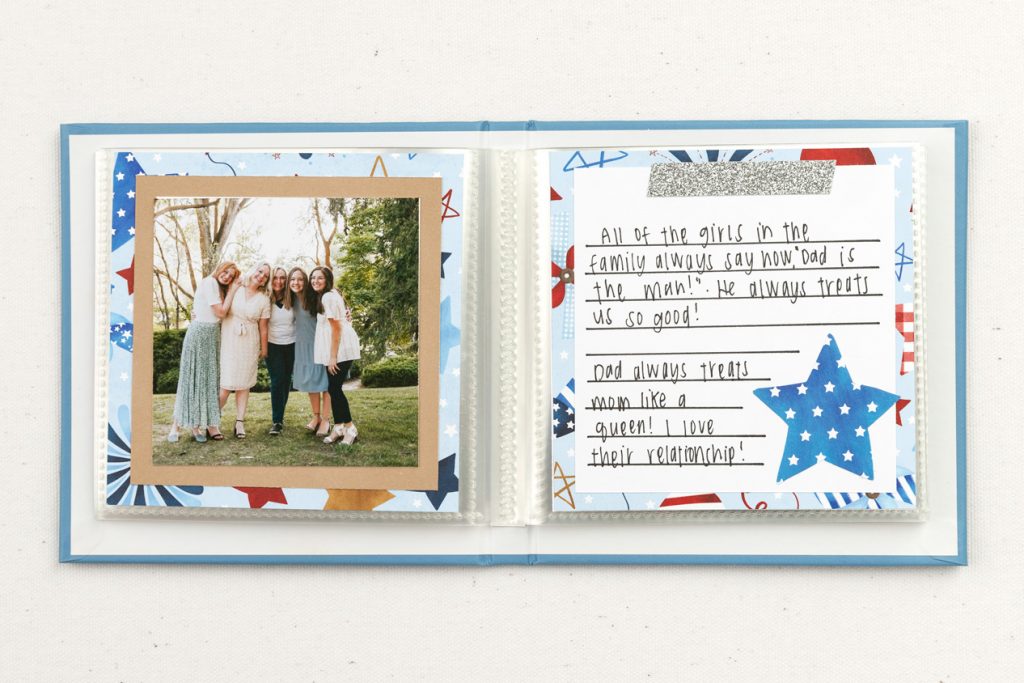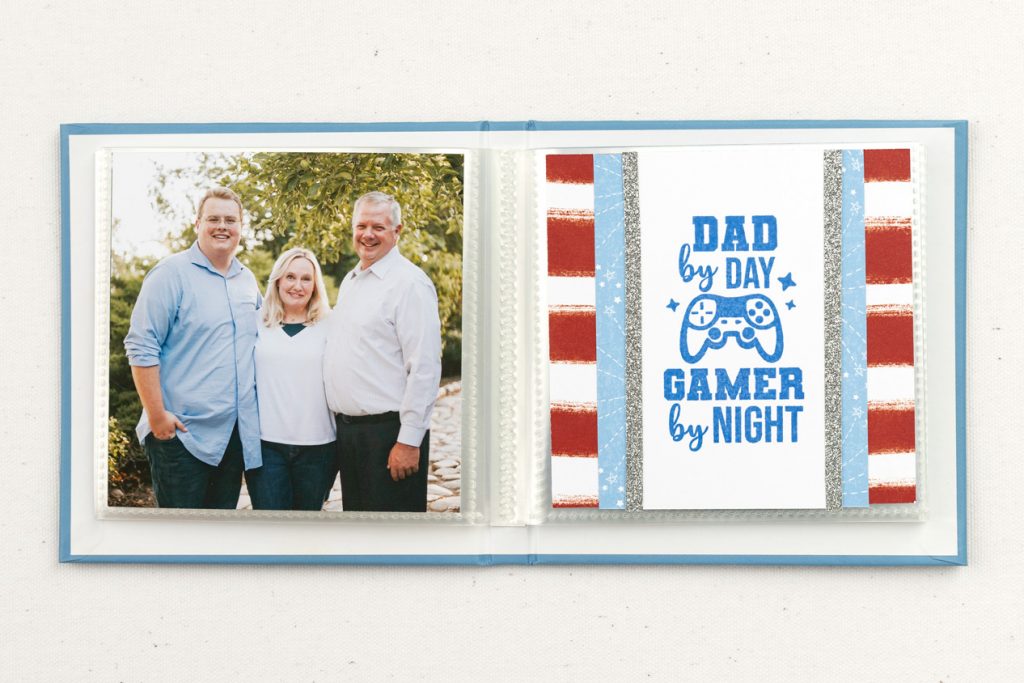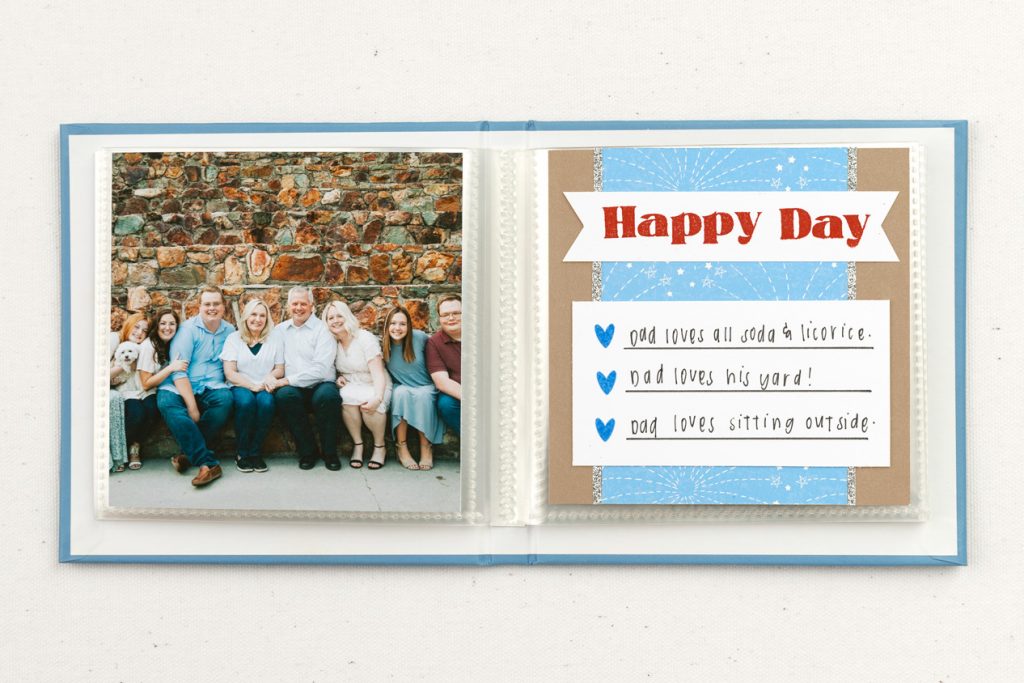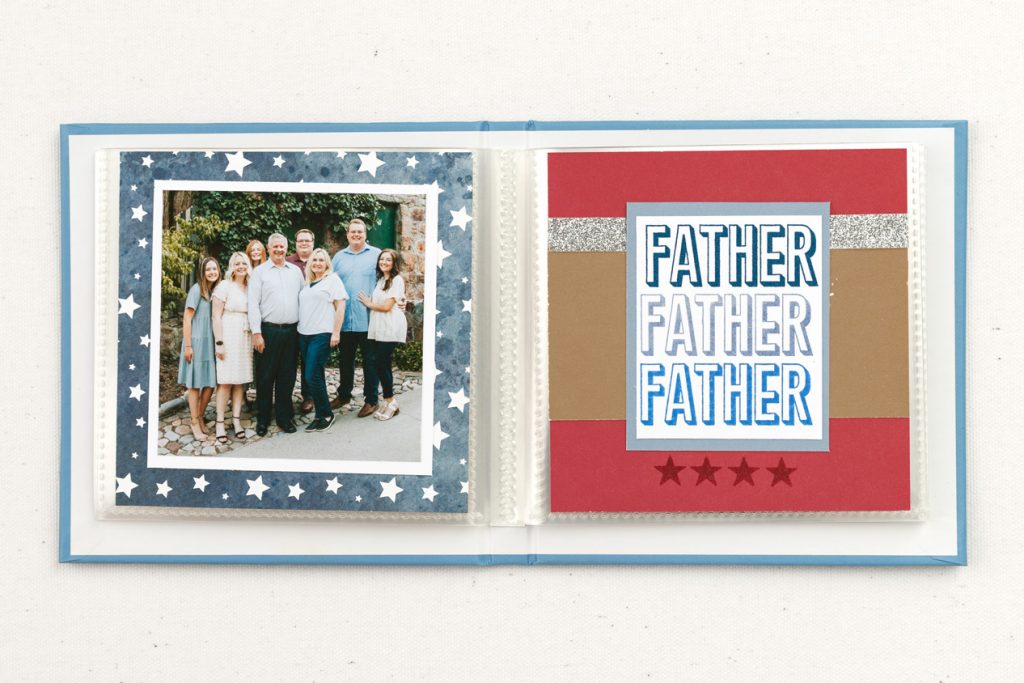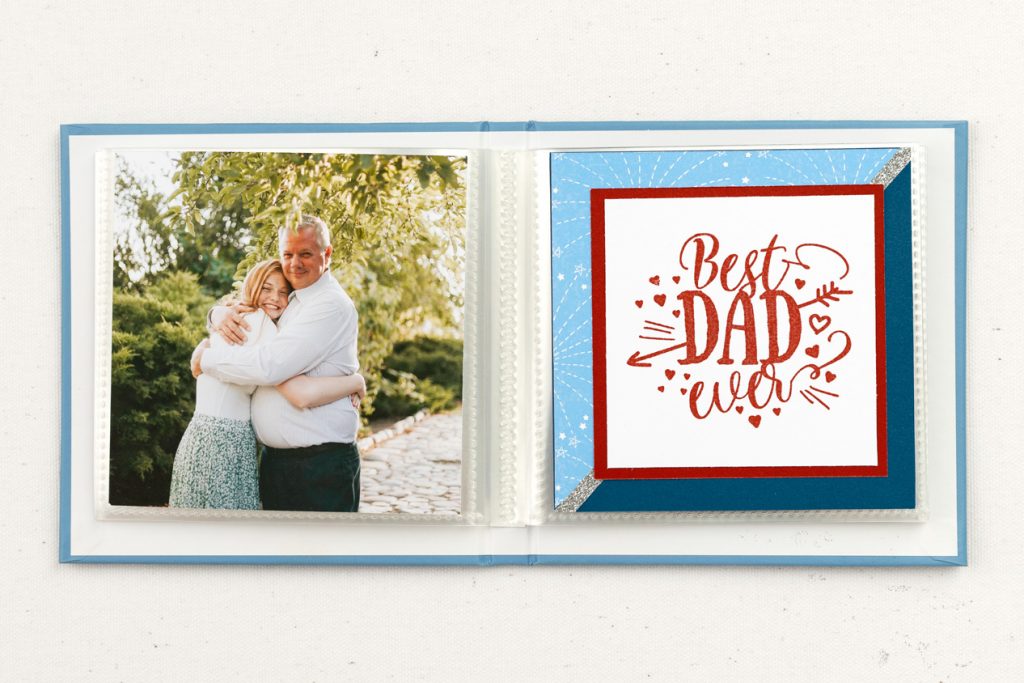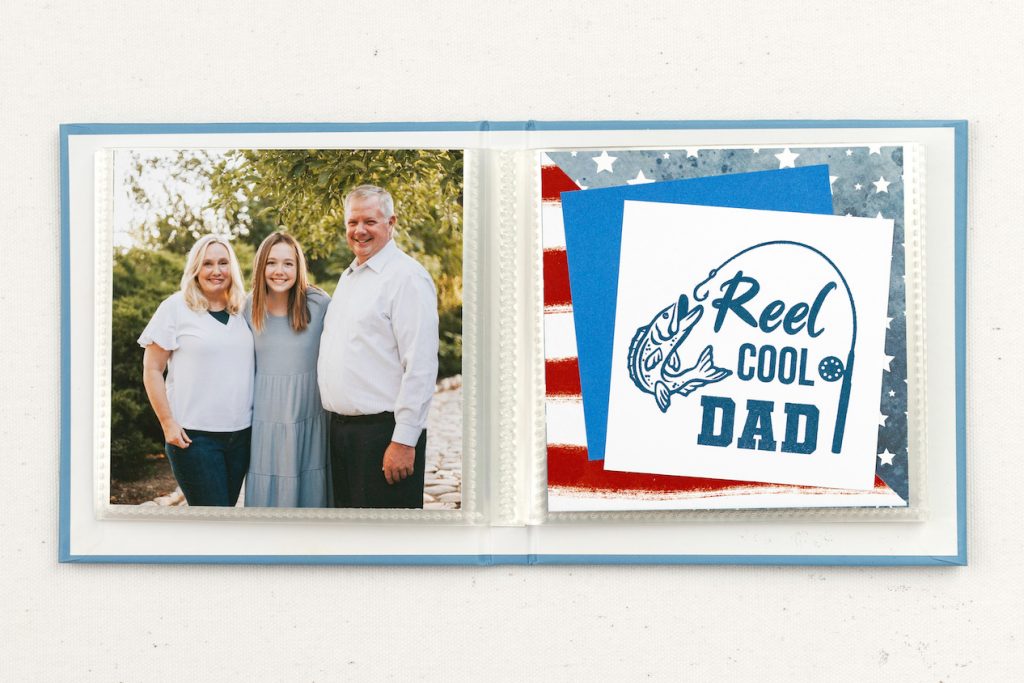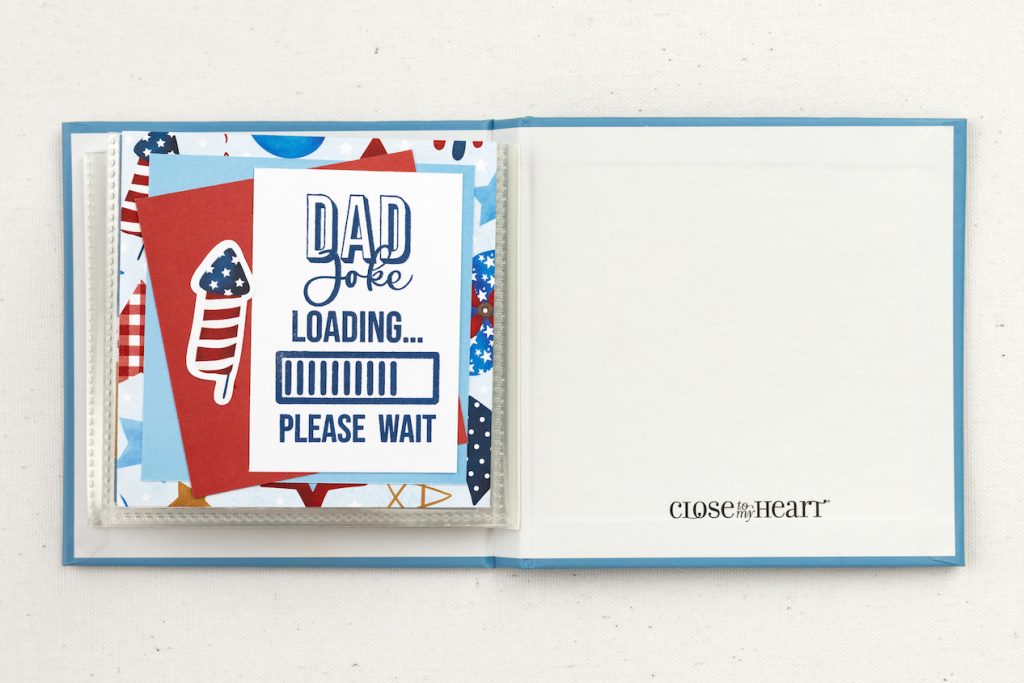 To make this mini album, exactly as you see here, you will need the following materials:
My Acrylix® No Ordinary Dad Stamp Set
My Acrylix® Best Dad Ever Stamp Set
My Acrylix® My Dad Rocks Stamp Set
Blue Belle 4″ x 4″ Album
Stars & Sparklers Paper Packet + Sticker Sheet
Stars & Sparklers Coordinating Cardstock
(or 1 Bluebird, 1 Carolina, 1 Sapphire, 1 Scarlet, 1 Toffee, and 2 White Daisy sheets)
Blue Belle Cardstock (1 sheet)
Bluebird Exclusive Inks™ Stamp Pad
Sapphire Exclusive Inks™ Stamp Pad
Scarlet Exclusive Inks™ Stamp Pad
Silver Shimmer Trim
Black Journaling Pen (.01)
Download the free cutting diagrams and patterns, below, for additional guidance to make this super cute and meaningful little keepsake!
No Ordinary Dad Mini Album guide (US/CA)
This album is the perfect way to share your favorite photos of you and your dad along with some of your special memories with him. Plus, these 4 x 4 albums are so quick to put together. Once you get all your cutting and stamping done, assembly goes together so fast. When someone does all the planning for you, it's a snap to put your own together. Are you feeling inspired to create your own? I know I'm ready to make a Father's Day Mini Album for my kids to give this year.