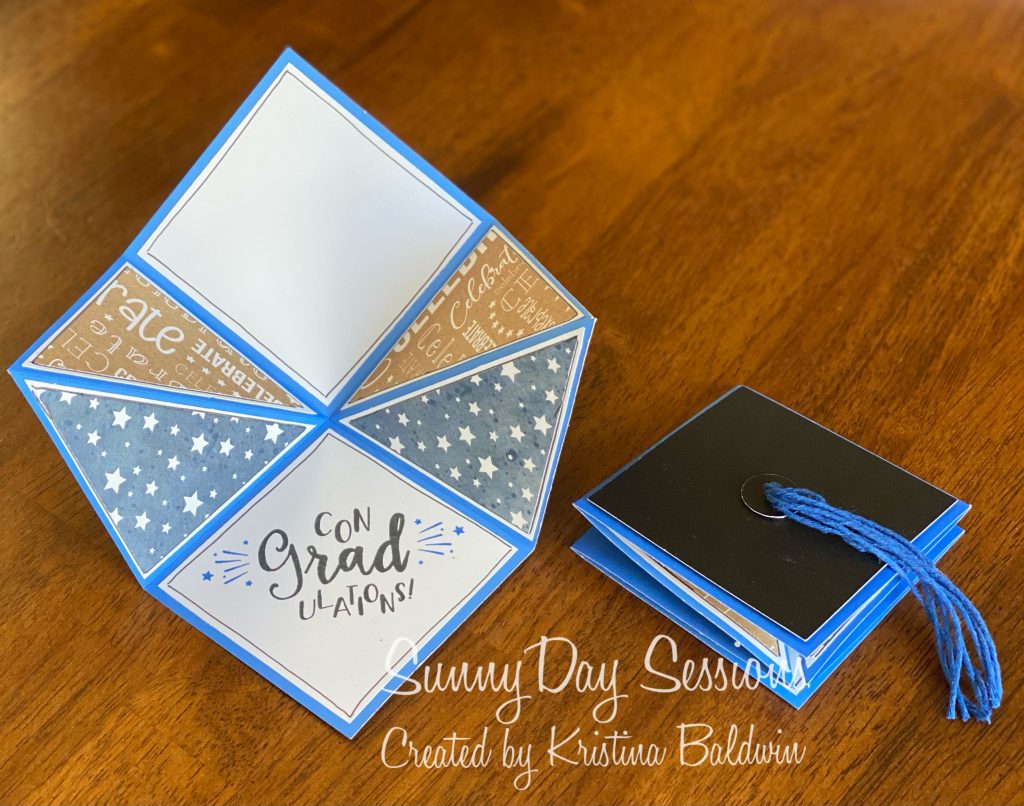 Are you in need of some last minute graduation gift ideas? Graduation season is in full swing. I just attended one yesterday. A unique, socially-distanced graduation. Graduates could only have 2 guests in attendance. It was outdoors with pairs of chairs set up on the football field–each pair 6 feet apart. The graduates sat on the field bleachers–again 6 feet apart. While it had a different feel to it, it still was so nice to be able to hold the graduation ceremony. A definite improvement from a year ago.
Cards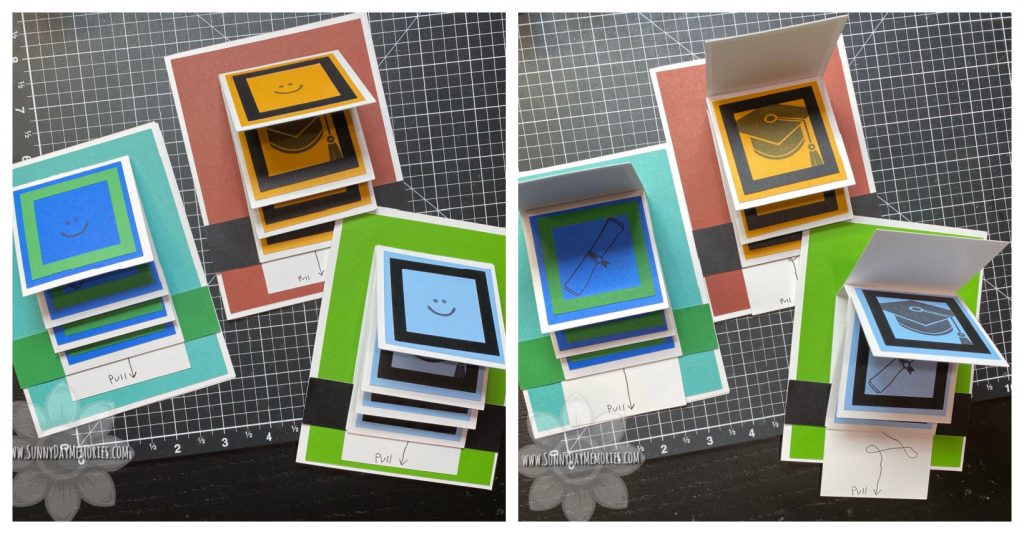 So if you have some graduates in your life, you might be looking for some fun and unique last minute card & gift ideas. Have you thought about making a fun, interactive card like a Waterfall Card before? My son asked me to help him create some graduation cards for his fellow classmates. First off, as a cardmaker, I was so proud he wanted to create his own cards for his friends. But then he said he didn't want it to just be a regular card. My heart melted! I absolutely love creating fun folds and interactive cards. So he might have been influenced by all my samples of cards that flip open in unique ways. But it didn't matter. I couldn't wait to help him create something for his friends. He chose the card design, the colors, the stamps–all of it. I just walked him through the process.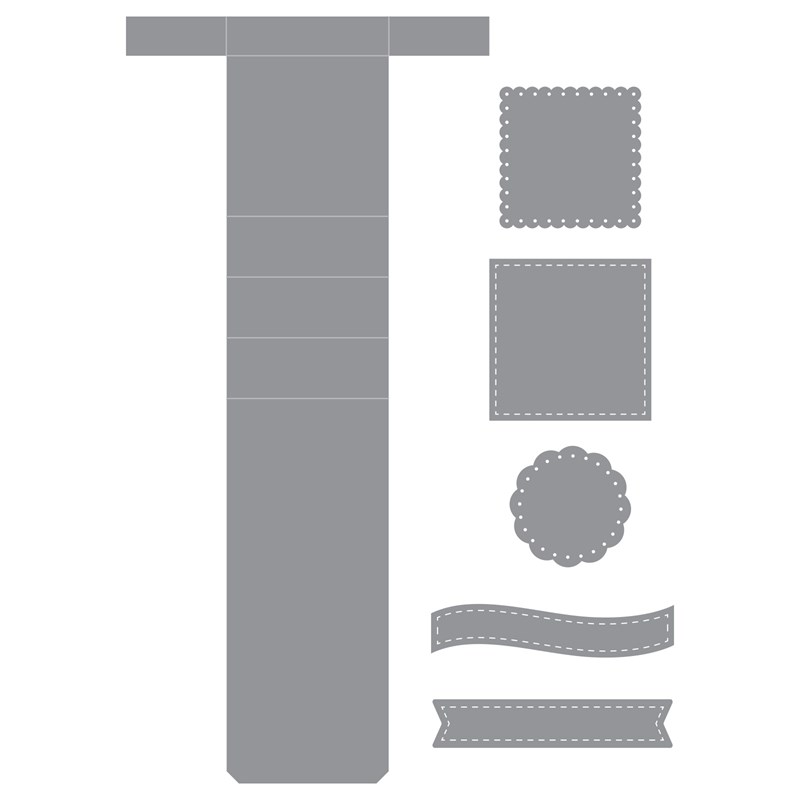 Creating a Waterfall Card couldn't be easier with Close To My Heart's Waterfall Thin Cuts. Love the idea of a little bit different style graduation card? Here's another fun card for graduation.
Gifts
Need a unique gift idea? I've got you covered for that, too! I love this idea for putting a fun treat or even some cash into.
And speaking of fun ways to give cash…check out this clever idea!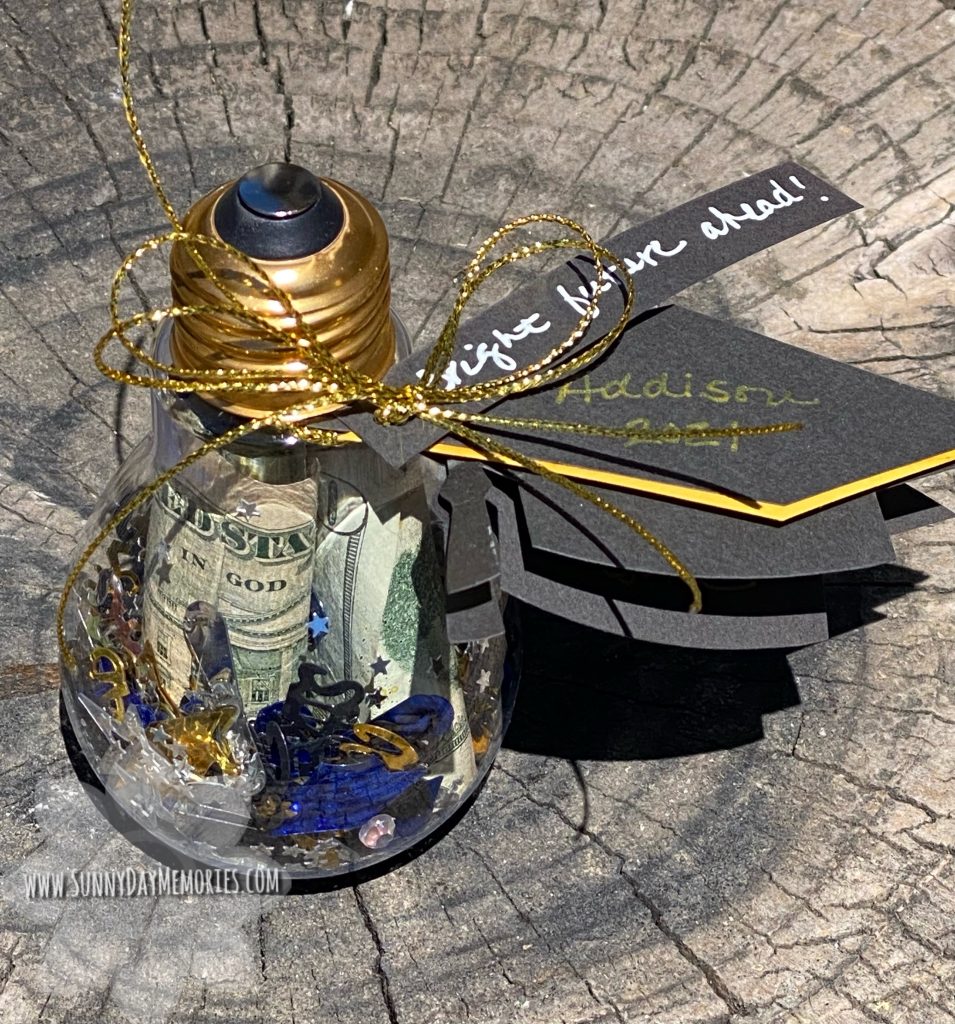 My super creative and very talented friend made these for my kids for their graduation. How fun is this idea? They are plastic light bulbs with a flat base. Step 1: put some cash inside. Step 2: add some festive confetti (of course!) Finally, add on a graduation cap or even a diploma tag and you're done. I love this idea so much!
Feeling inspired? Have other fun & easy ideas for making a handmade card or gift? Leave us a comment below. Let us know your last minute graduation gift ideas.