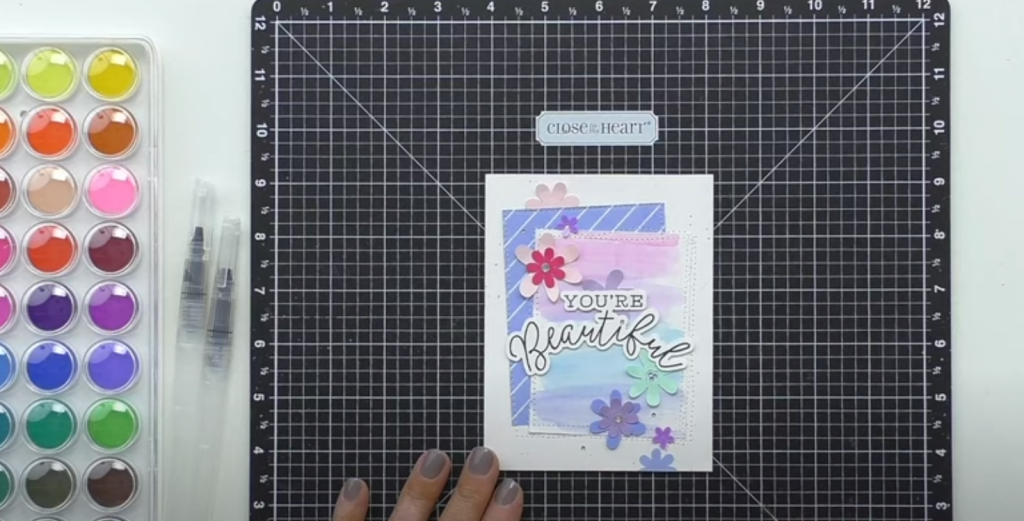 Today we are going to explore the basics of watercolor paints. Just like our 4-week series on Stamping Techniques, our *NEW* 4-week series is going to focus on Watercolor Techniques. For some, watercolor paints can feel a little intimidating. But the beauty of watercolor is that it's so organic. You'll never get the exact same result each time and that's okay! Let's join Jill as she shows us how to get started with watercolors.
In this week's video, the focus is on a basic watercolor technique–swashing. I love that she shows us the technique on both Watercolor Paper (left) and regular White Daisy Cardstock (right.) Both have beautiful results.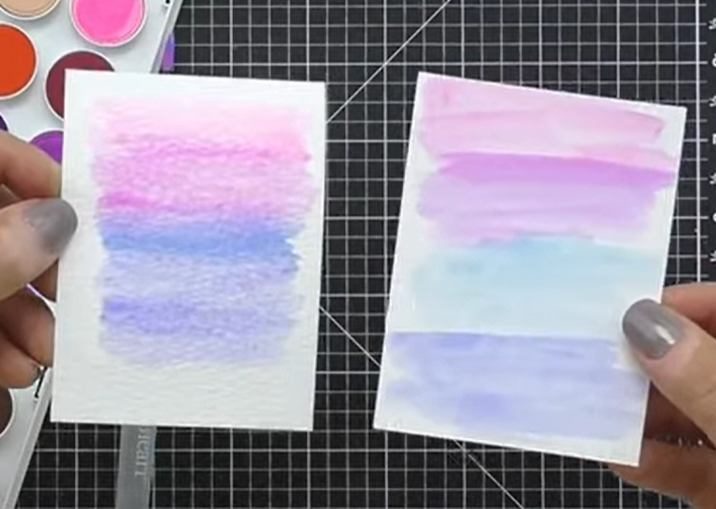 Love what you saw in the video? Here is a helpful list of the supplies used/shown in today's video:
Are you excited to try out some watercoloring? It's always fun to learn new techniques, right? And the next 3 weeks of watercoloring techniques should not disappoint! Whether you already have been watercoloring or you're just starting out, today you learned about the basics of watercolor paints and how to do swashing.