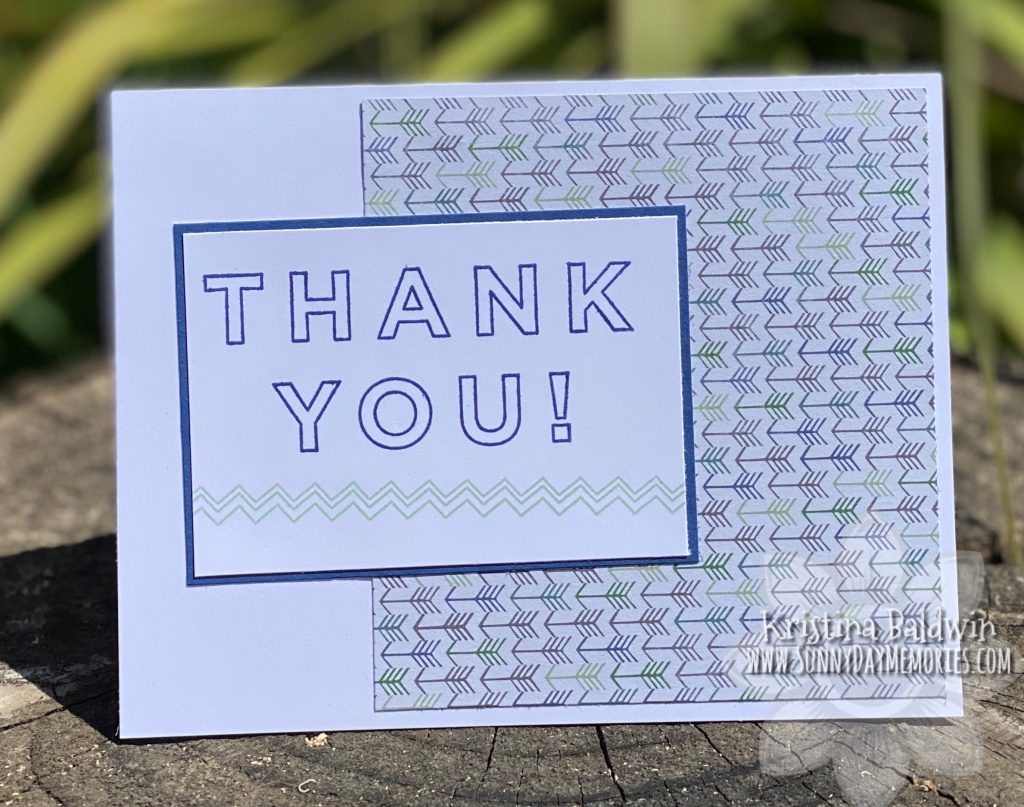 Are you looking for an easy handmade thank you card that you can create for all those essential workers who've been helping us all weather COVID-19? Here's a really easy and quick card to show your appreciation.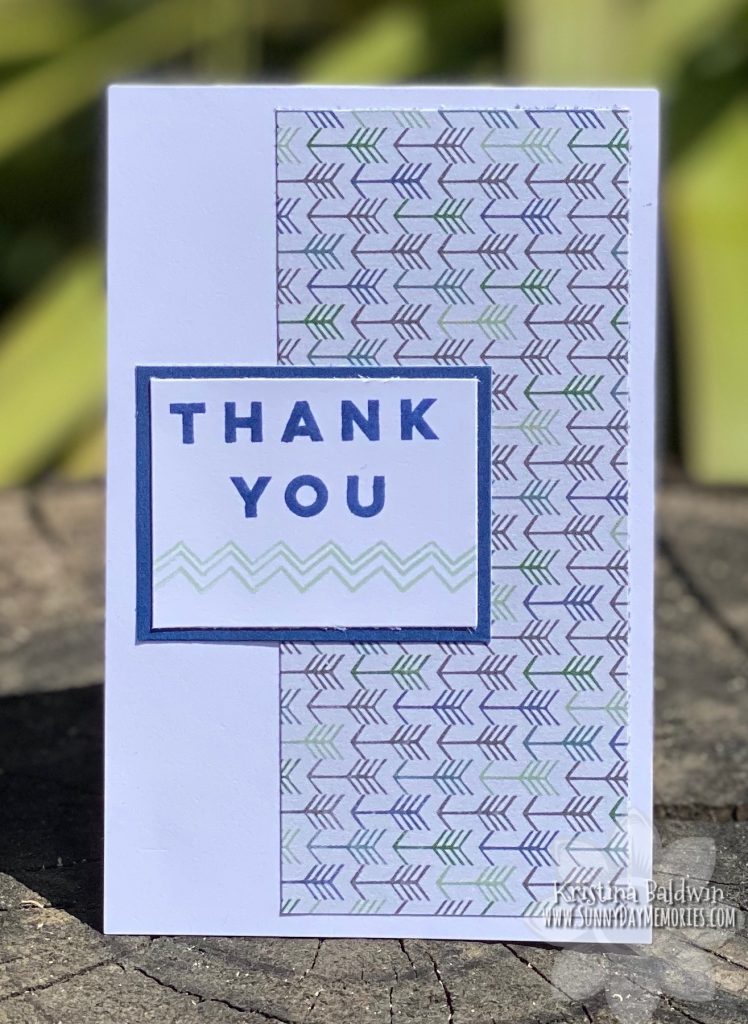 And if you're short on supplies or have a lot of thank yous to create (or maybe both!), here's another handmade card that's essentially the same design just on a smaller scale. My first card is a standard 5-1/2″ x 4-1/4″ card. While this second card is half that size. It only measures 2-3/4″ x 4-1/4″. Both cards were created using Close To My Heart's Forever Grateful Stamp Set (CC7210) that was offered as part of their National Scrapbooking Day Virtual Event a few weeks ago.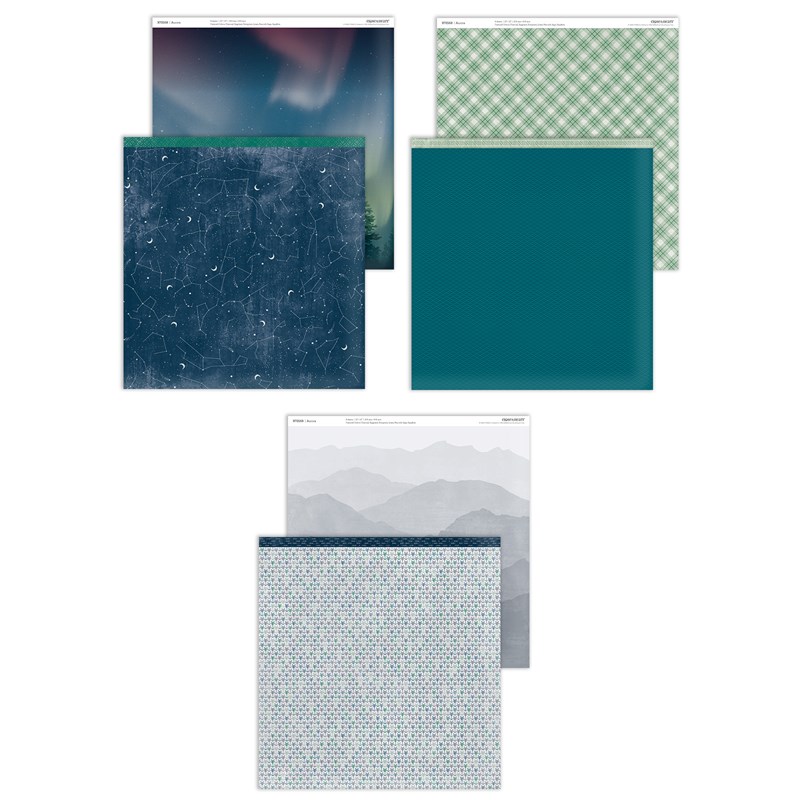 I love the arrow pattern contained in the *NEW* Aurora Paper Collection. Because the arrows can help draw your attention to the focal point, I made sure to cut and adhere the paper so the arrows pointed to the "thank you" on each card. In addition, I also included "you are appreciated" stamped on the inside of each card.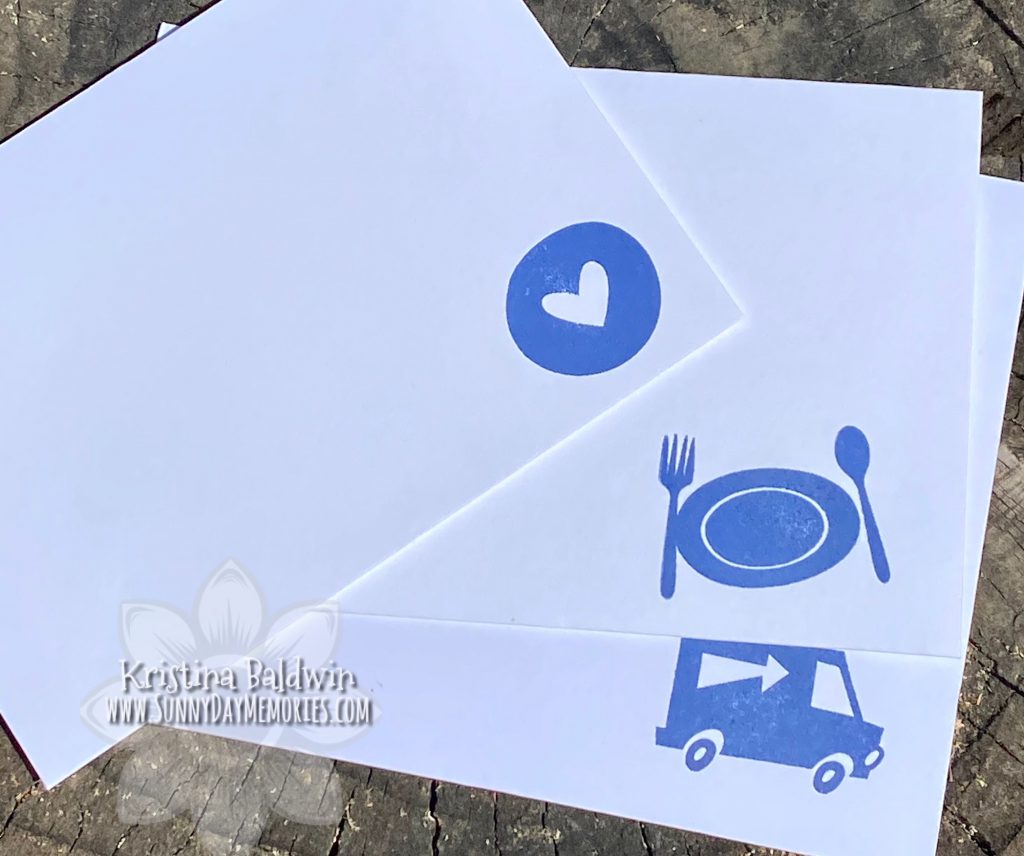 The simple act of stamping the envelope allows me to have a handmade card ready for the appropriate person. For instance, maybe you expect a delivery. You could leave a handmade thank you card for the driver taped to your front door. Likewise, maybe you are heading to pick up some take-out. You could give the restaurant worker a handmade thank you card. On the other hand, maybe you want to have some general ones ready. This is when I have the envelope stamped with a heart. When I see this, I know it can work for anyone helping support us all during COVID-19.
Your thank you cards don't need to be fancy or labor intensive. They just need to express gratitude. If you haven't already made some handmade thank you cards for all the essential workers during COVID-19, I hope you will now!