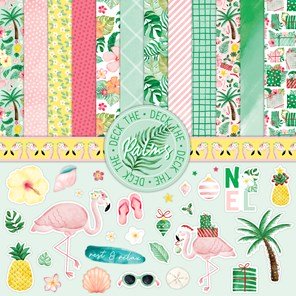 Are you ready to add a tropical vibe to your holiday projects this year? Close To My Heart has you covered! Introducing the *NEW* Deck the Palms Collection. The collection is perfectly designed to meet your needs. Let's check out all the options shall we?
Papers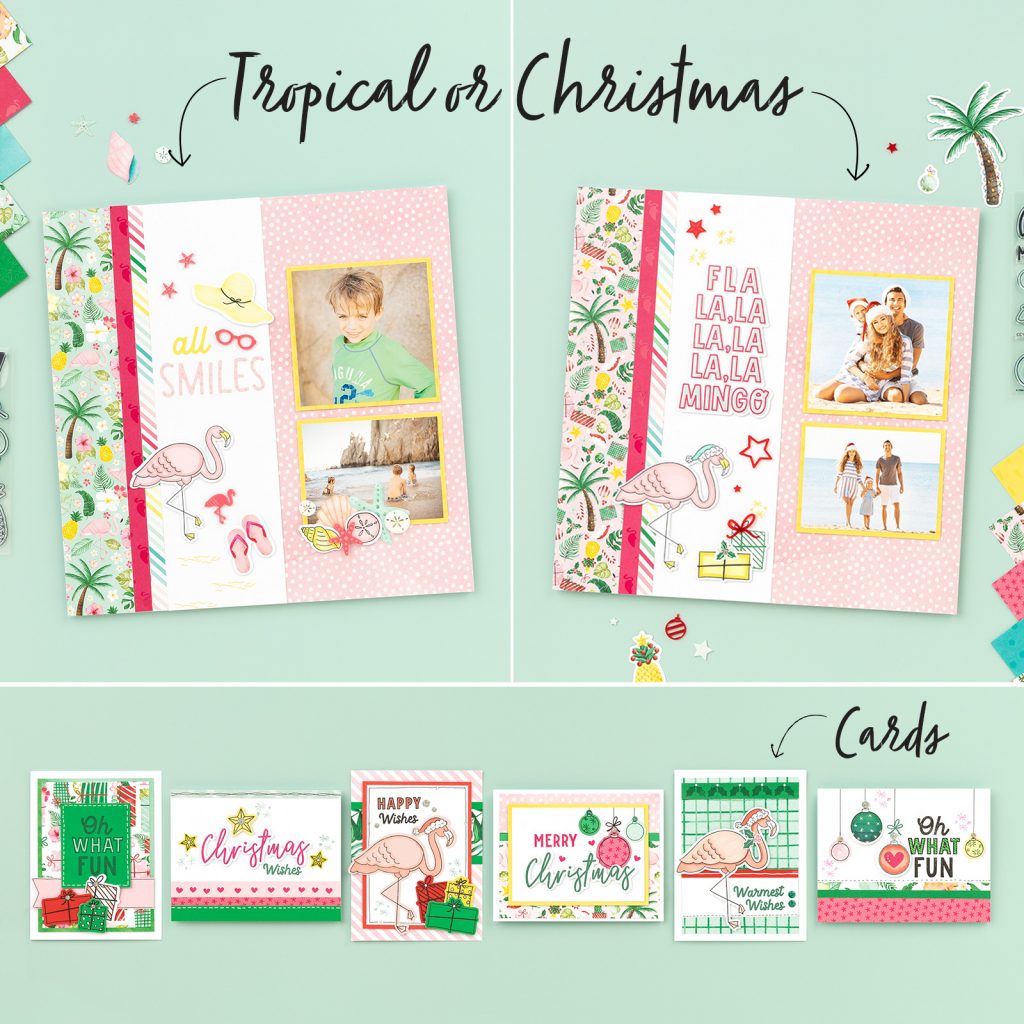 Use one side of the paper to create a fun, general tropical vibe. Or flip the paper over and create an equally fun tropical holiday vibe. It's the best of both worlds. Just one more reason to love our double-sided papers!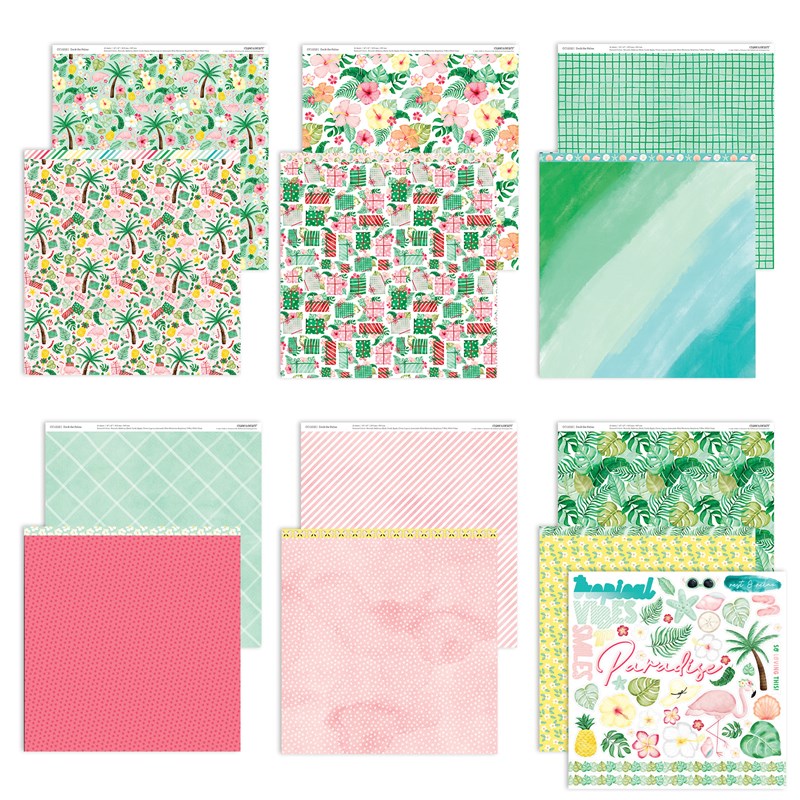 You can get the Deck the Palms Paper Collection, Paper + Sticker Sheet or just a Sticker Sheet alone (this might be the first time ever this has been an option!) FYI–the Sticker Sheet with the Paper Pack is general themed. While the separate Sticker Sheet is Holiday themed. If you've never seen or used our stickers-you are in for a treat! Our stickers are cardstock weight. They truly add a nice touch to projects with no effort!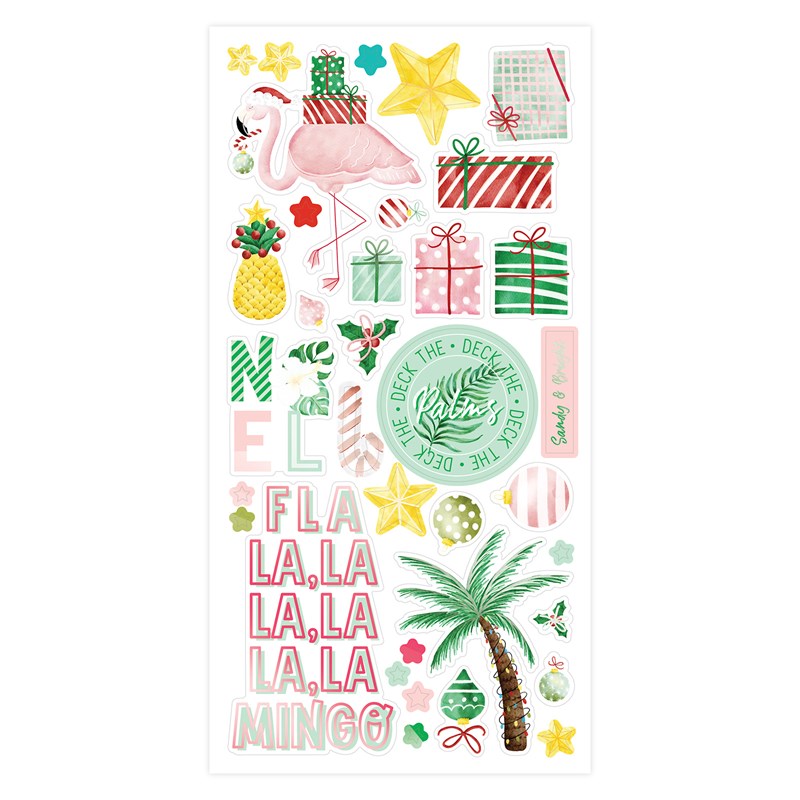 The stickers have a fun UV coating on them to create a little extra shine and dimension to them. And not only do the stickers have this delightful feature, but so does the Coordinating Cardstock!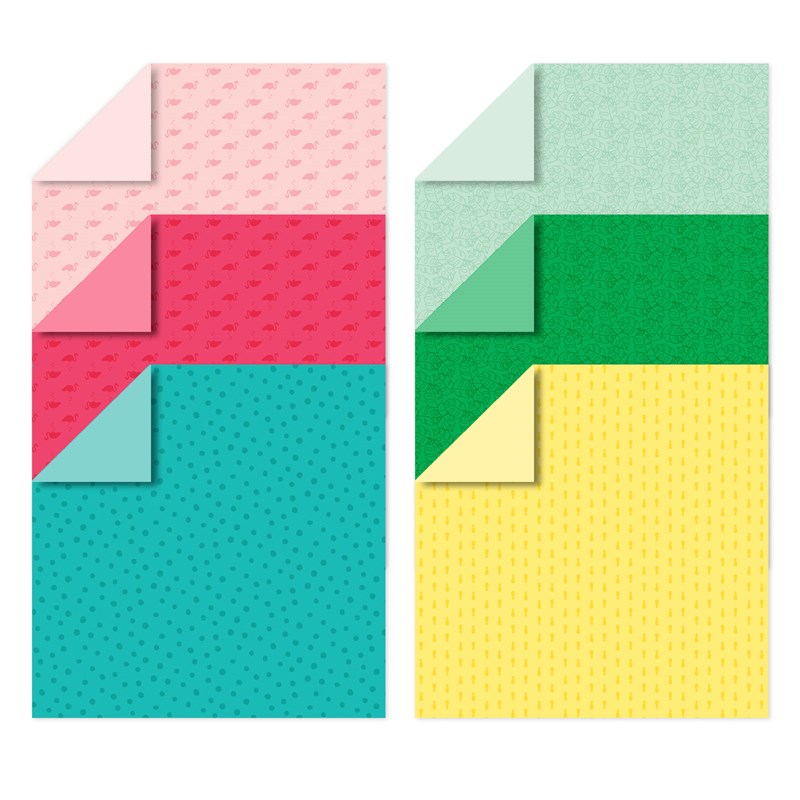 Embellishments
And just like the paper that can either be general tropical or holiday tropical, so can the embellishments! Close to My Heart designed 2 sets of embellishments so you can choose what fits your need. Get one or get both. It's up to you!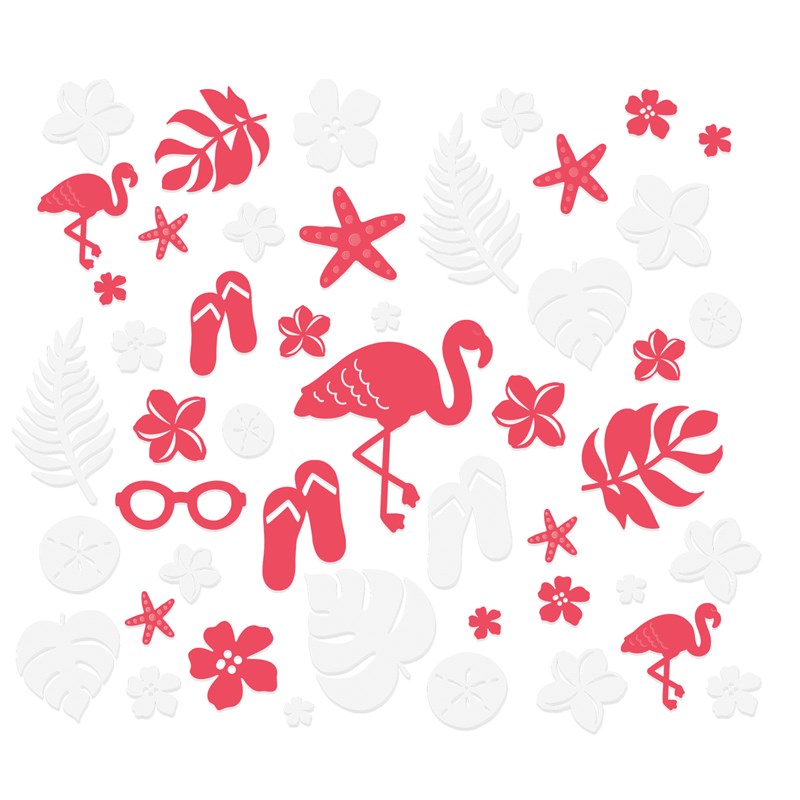 There's these Deck the Halls Tropical Acrylic Shapes. All perfect for your beach & tropical needs. Perfect in white and Flamingo colors!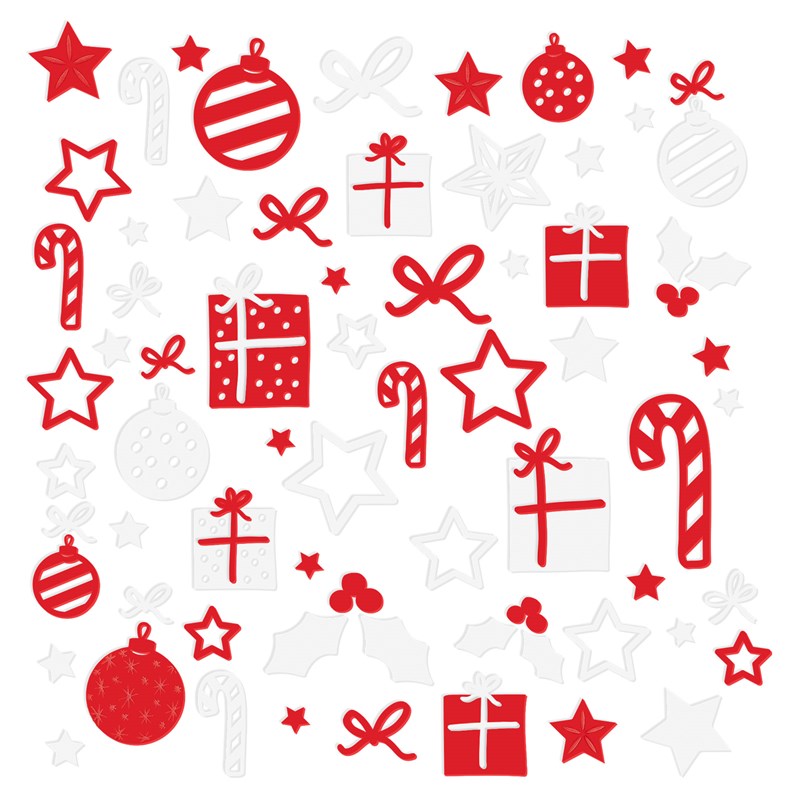 Or–also perfect for their purpose–Deck the Palms Christmas Acrylic Shapes. In white and Candy Apple colors. Again perfect for using with your holiday projects!
Stamps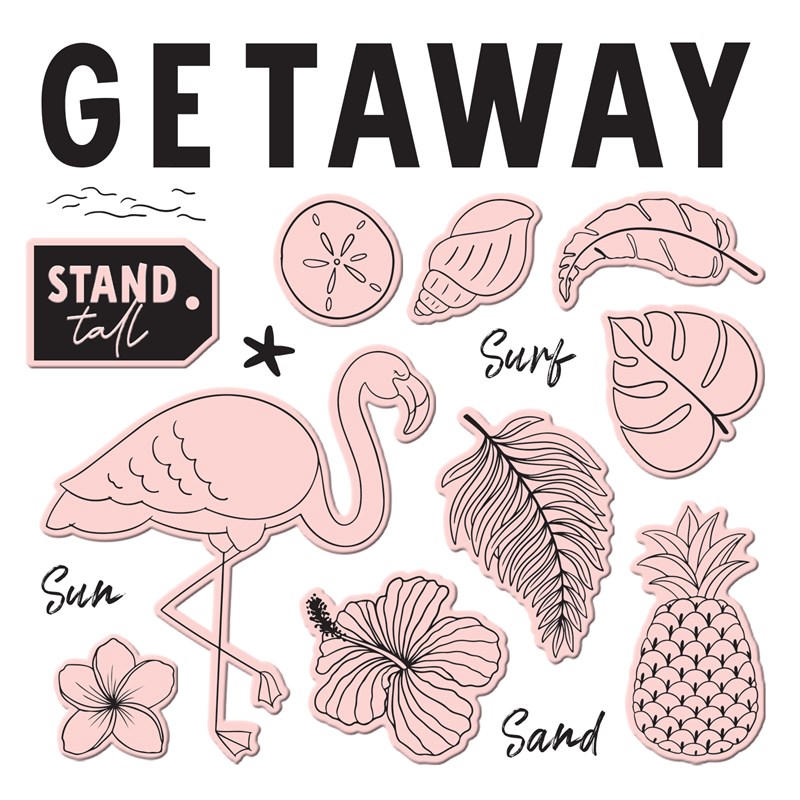 I'm sure you guessed it–there's also a tropical and a holiday tropical stamp set you can choose from. You can get either just as the stamp set OR with coordinating dies. Here is the Deck the Palms Tropical Stamp + Thin Cuts.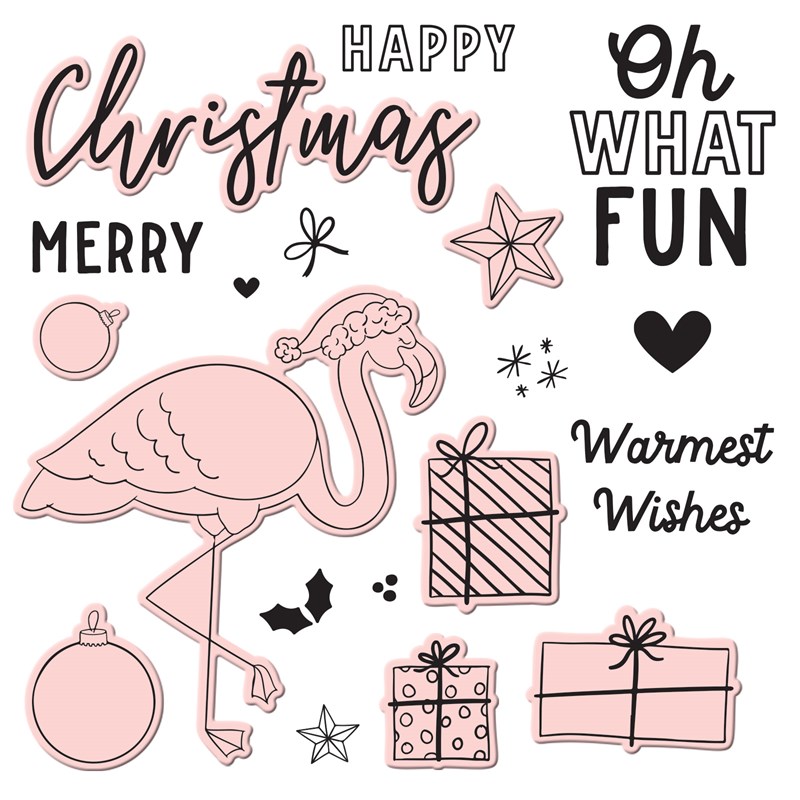 And here is the Deck the Palms Christmas Stamp + Thin Cuts. Both are pretty great, right?
Dies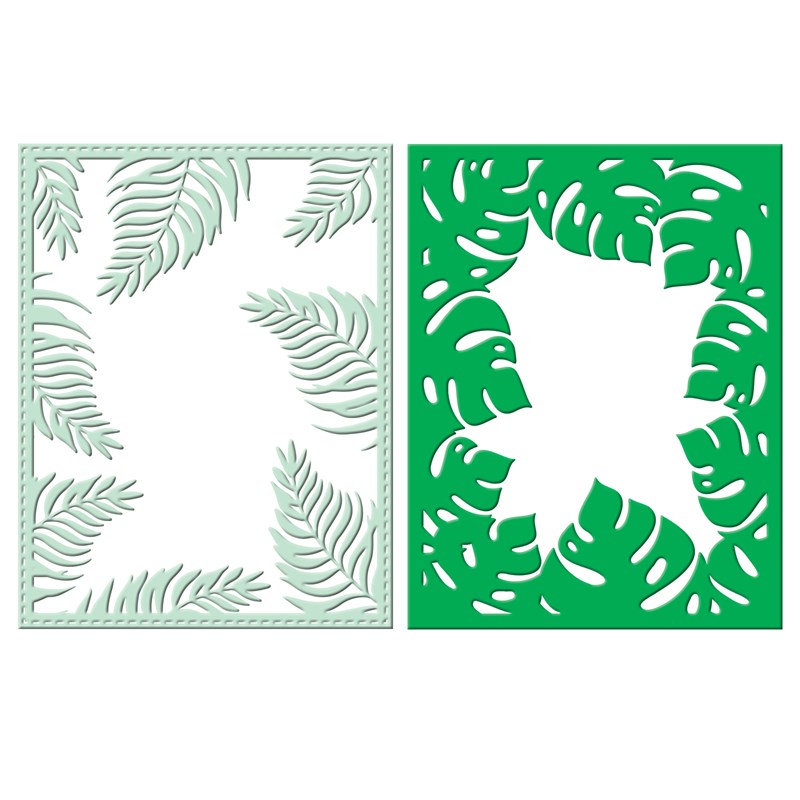 This Deck the Palms Card Front Thin Cuts seemed like a bonus to this collection. It was unexpected and delightful. Not only will this be awesome for a card, but I could also see this being a super fun shaker element to a scrapbook layout.
Kits
Okay–the hard part! What to choose? Tropical or holiday tropical? Cards or layouts? Or maybe you want to get it all? We have several kit options to choose from. Plus, you save money on the kits, too! That's always a nice perk.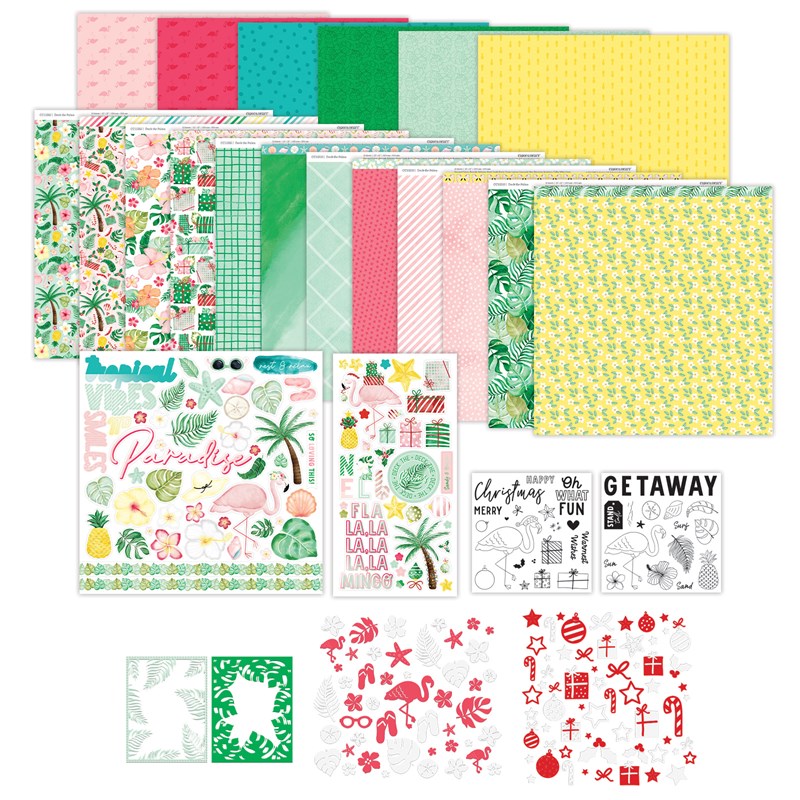 If you love it all, your best option is to get the Deck the Palms Product Bundle. It has it all. All the papers, stickers, both embellishments, both stamp sets (with coordinating dies!), as well as the stand alone card front die.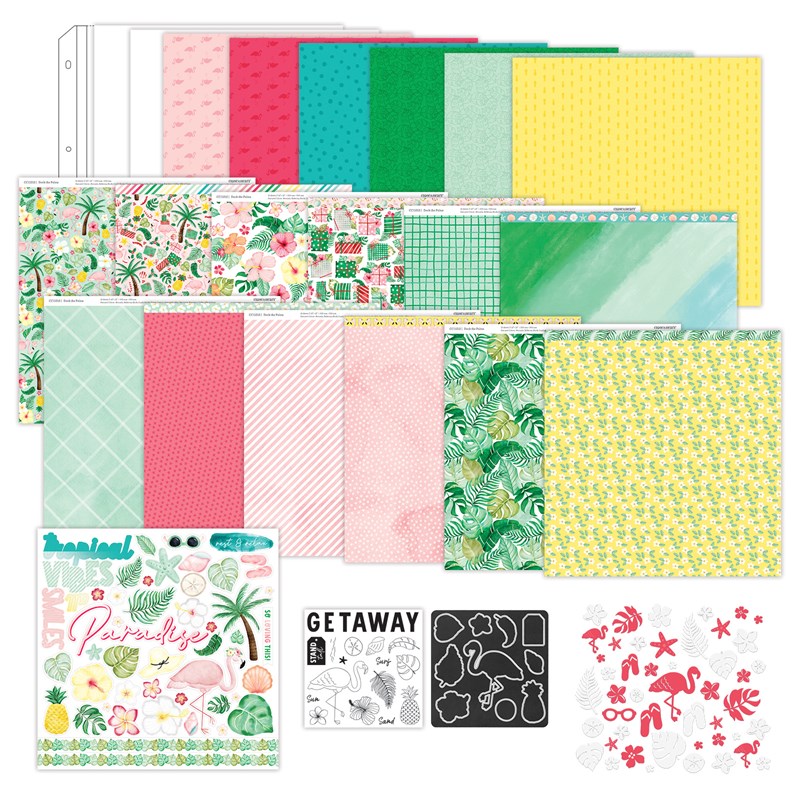 Want to create tropical scrapbook layouts? Get the Deck the Palms Tropical Scrapbooking Kit.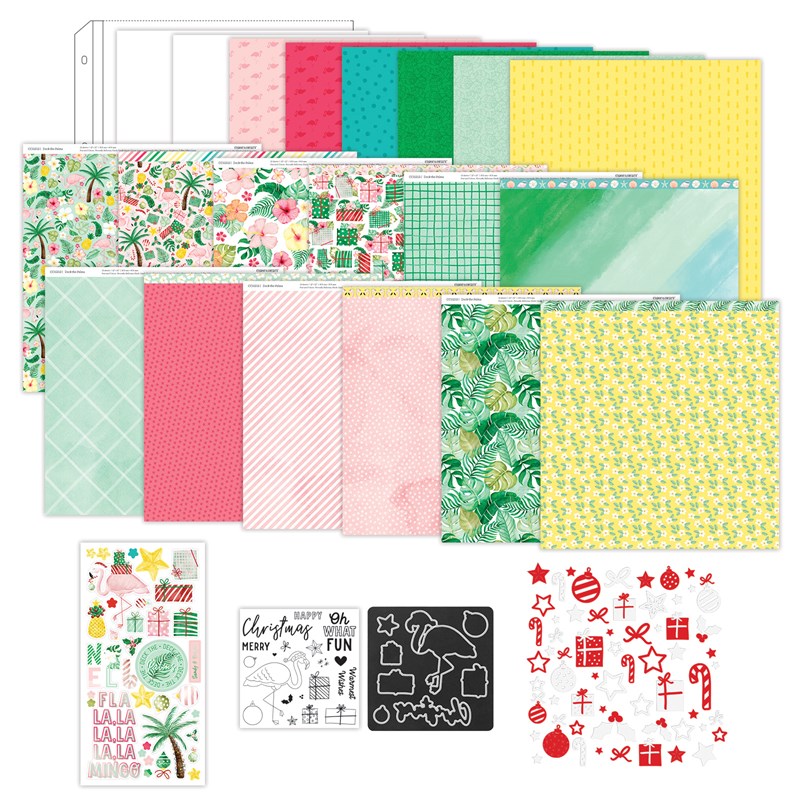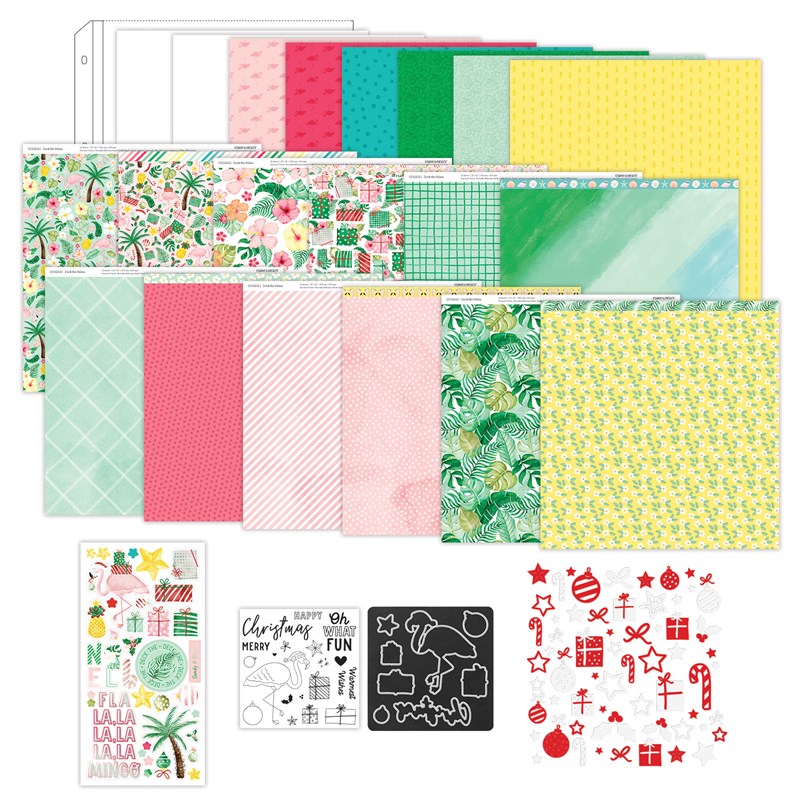 Or if you want your layouts to be more tropical holiday–get the Deck the Palms Christmas Scrapbooking Kit. Both scrapbooking kits create (1) 12 x 12 single page and (3) 12 x 12 double page layouts.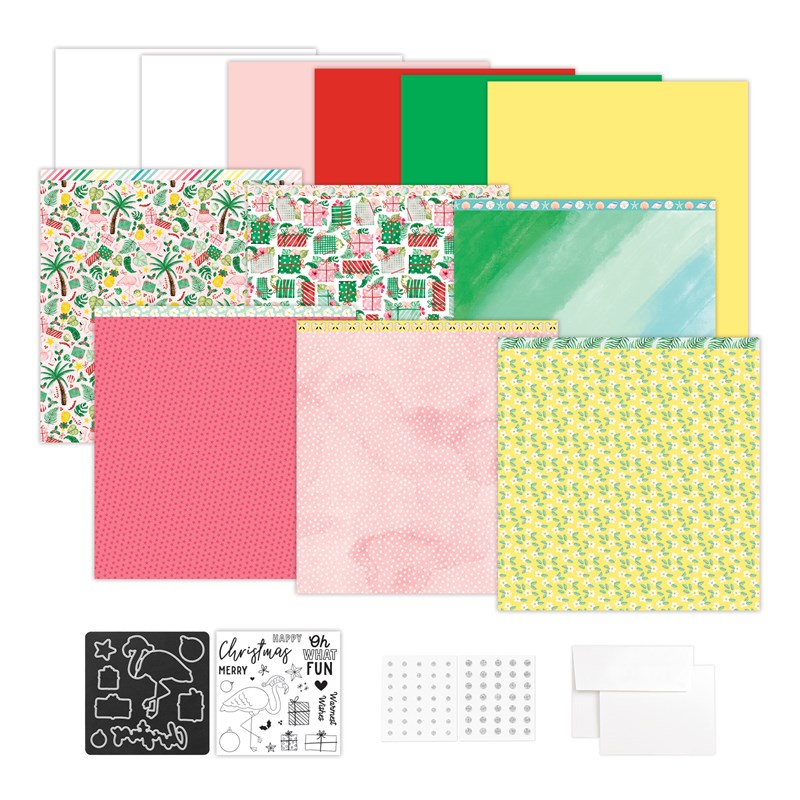 More of a cardmaker? We have you covered, too! The Deck the Palms Christmas Cardmaking Kit will create 18 cards. Wow, right?
This collection really is so stunning. No matter what you select, we'll help you add a tropical vibe to your holiday projects this year!