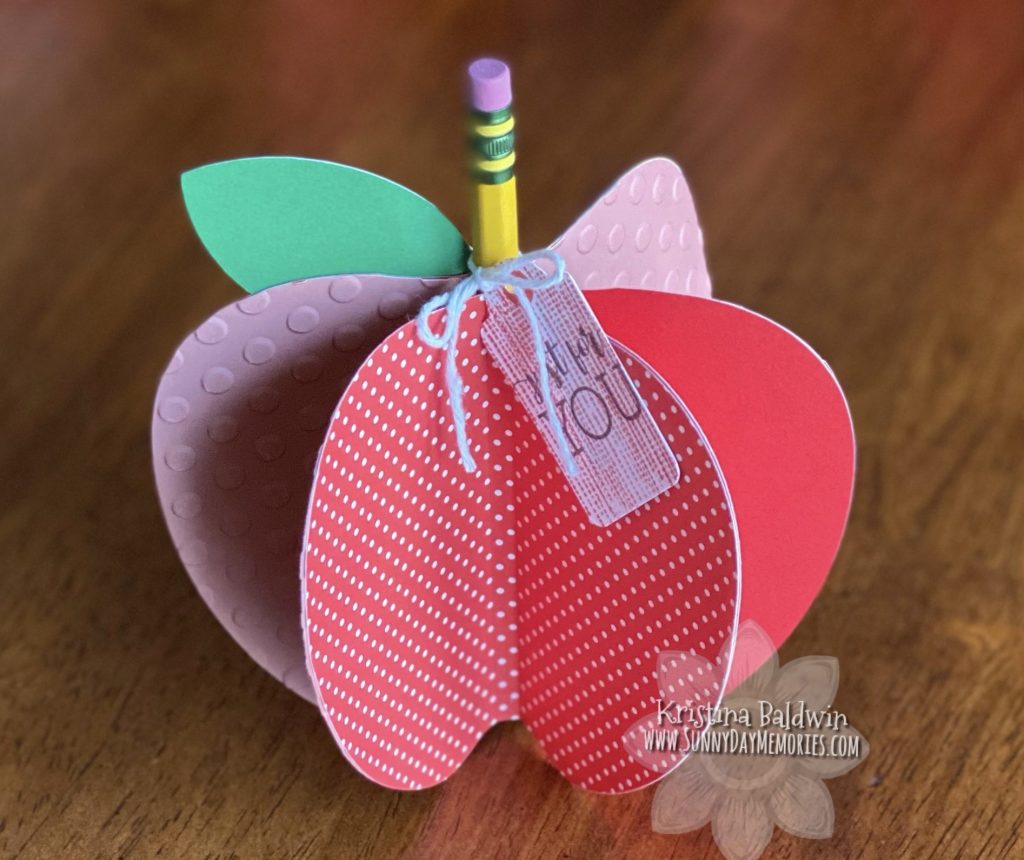 Since it's Back to School time and it's also Make It Monday (74th edition), I thought it was the perfect time to share this Back to School Apple project. This is one of the darling projects that Close To My Heart shared on their blog last week. It's super simple to create. Plus, they even included the Cricut Design Space file for easy creating. Just grab some pencils and papers. You'll have yourself some cheerful gifts in no time.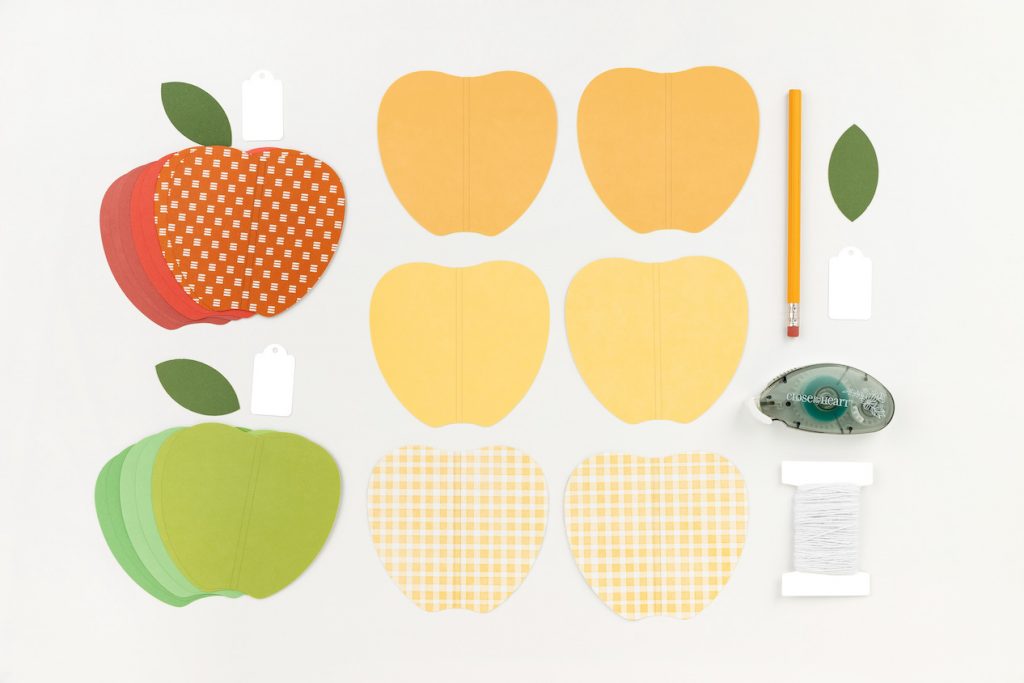 There are so many ways that you can personalize this project. Use a variety of patterned papers. Or mix in some solid cardstocks. There's even the option to do some stamping to create your own patterned paper like CTMH did with their apples. I chose to emboss some cardstock along with using patterned paper and solid cardstock. It added some nice dimension and texture.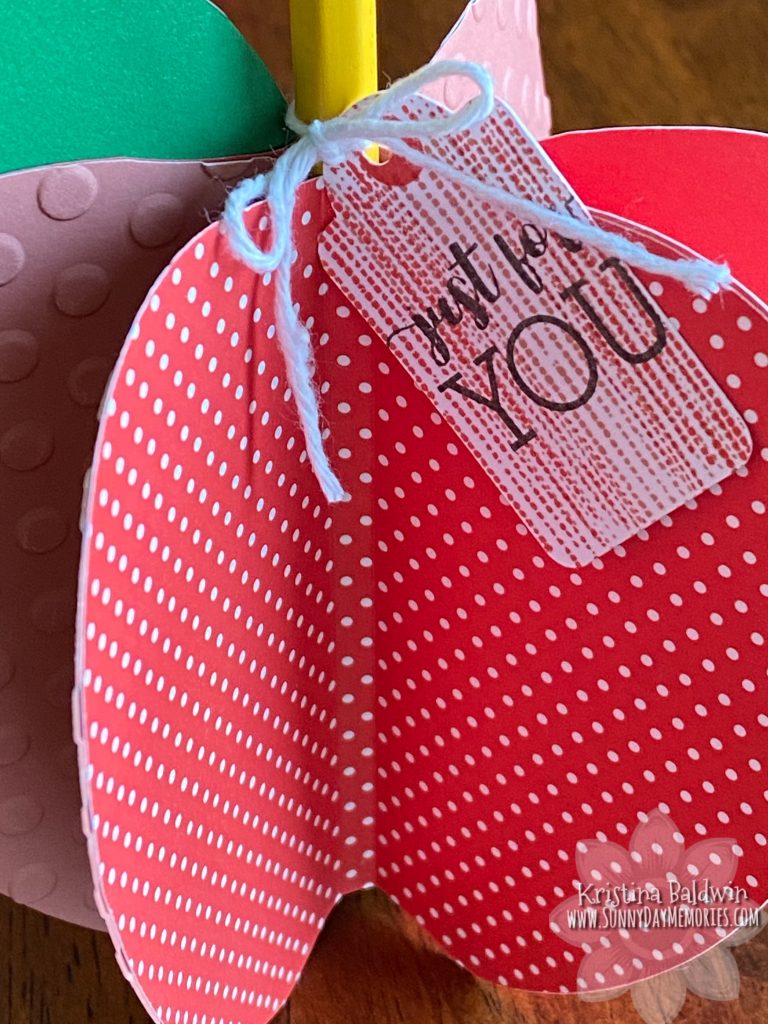 Since I had the nice texture with the embossing, I decided to add a little bit of background stamping to my tags to achieve the same feel.
Here are the supplies I used to create my apples:
PAPERS:
INKS
STAMPS
Timeless Textures (D1852)–retired
Stamped with Love (A1222)–retired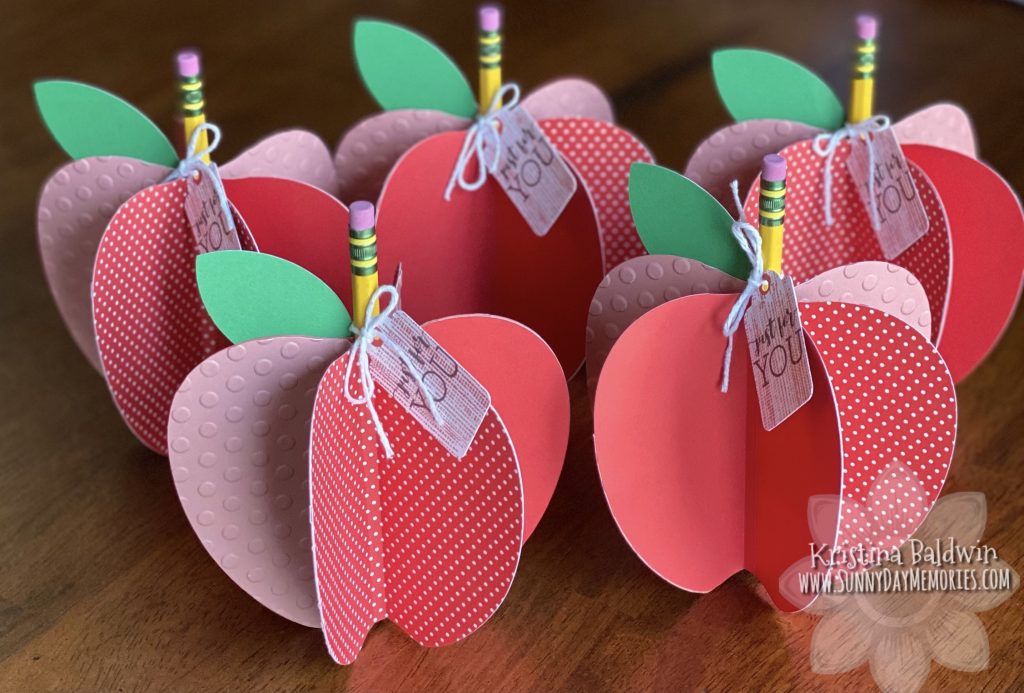 Aren't they so cheerful looking? You can't help but smile when you look at them. And given that for many, this is the first time they'll be back to a semi-normal school year in over a year and a half, any little bit of cheer will be worth a whole lot!
If your kids have already started back to school, never fear. Save this idea. You can totally use this Back to School Apple for Teacher Appreciation Week in May!