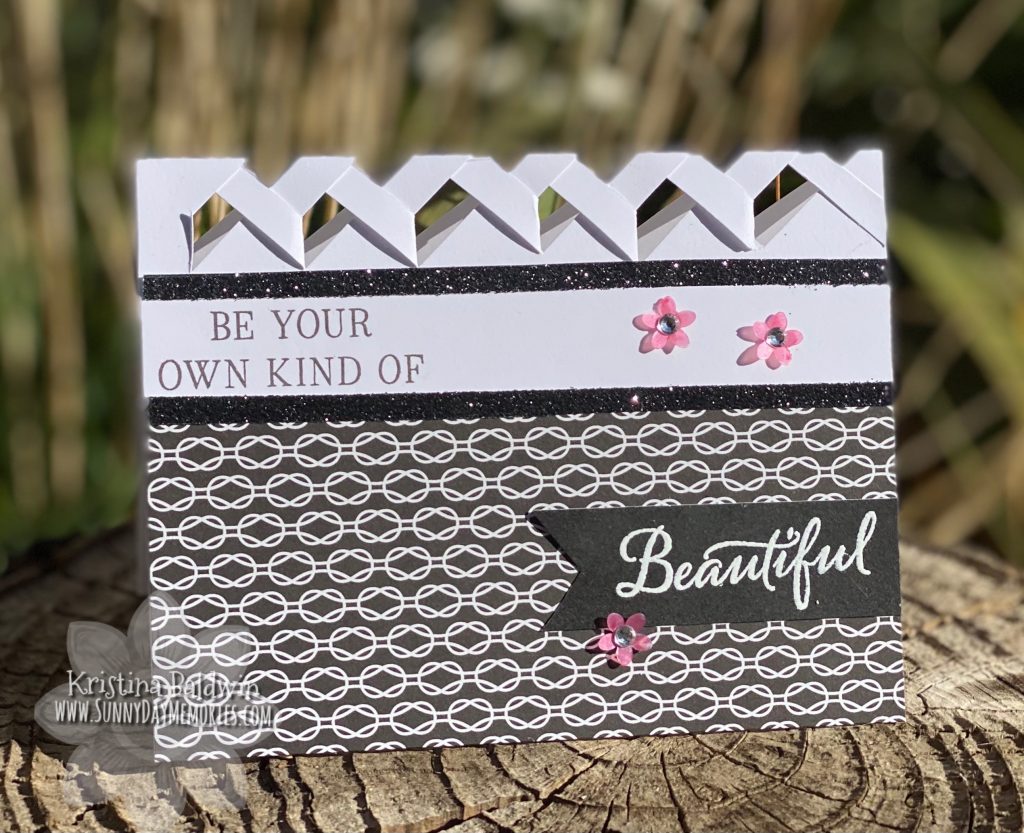 Today's project is a stunning Be Your Own Kind of Beautiful Card. I created this card with this month's Stamp of the Month, Happiness Never Grows Old. I've really enjoyed creating with this set. Each project has turned out beautifully. And each so unique. It's hard to believe there's only a week left to get it yourself! You can see some of my other projects I created with this set HERE and HERE.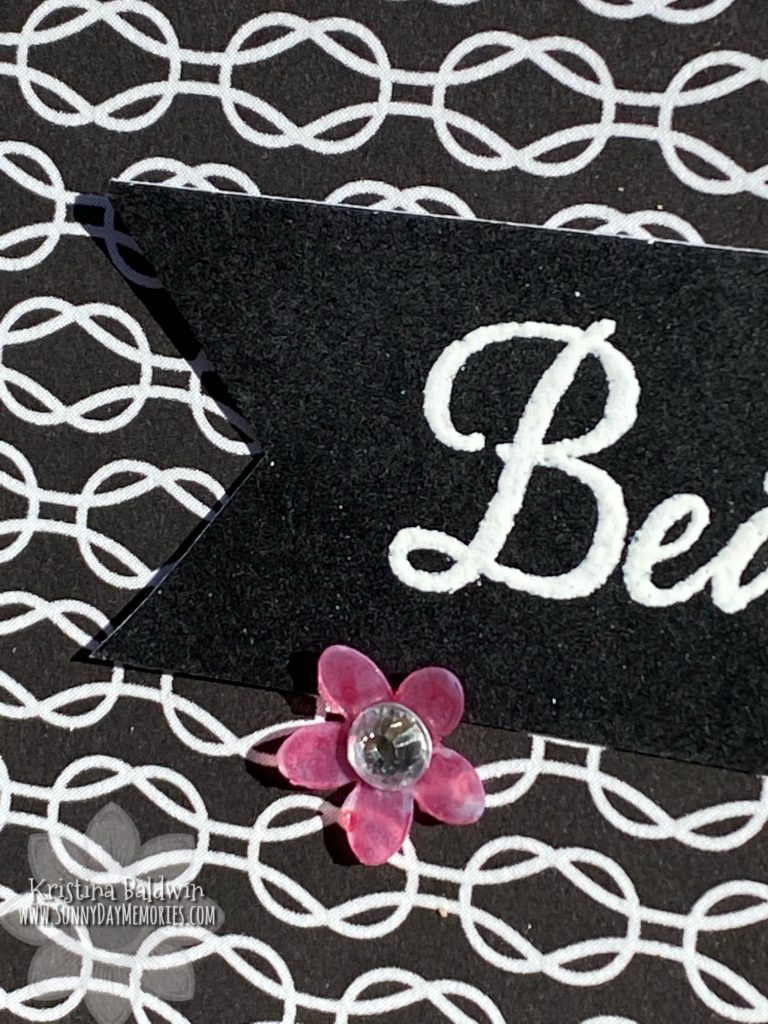 In addition to doing the beautiful lattice technique for this card, I also incorporated another fun and easy technique with our White Flower Sequins.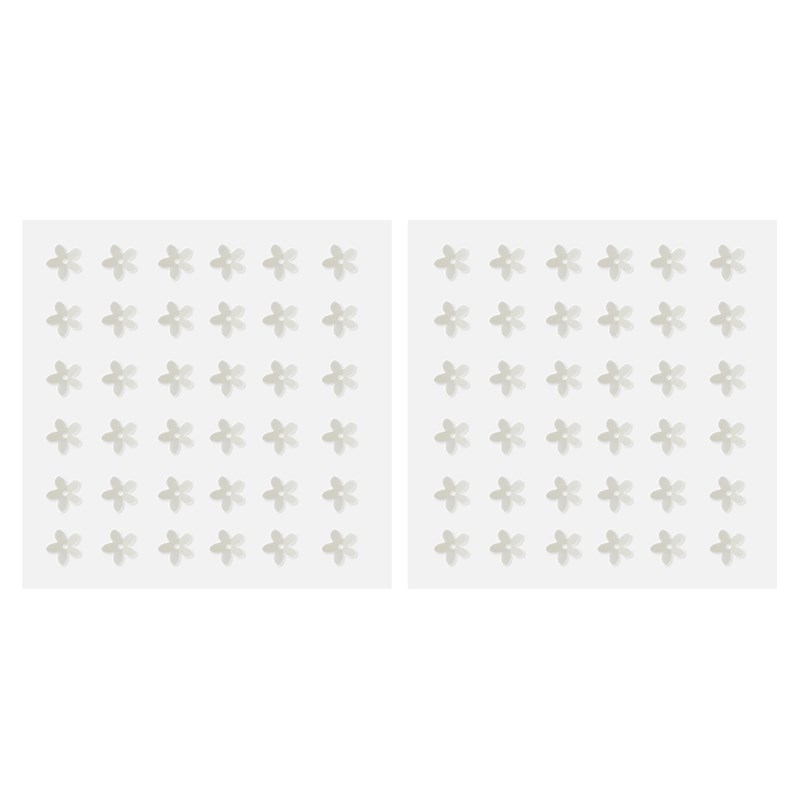 Did you know that you can color them in? It allows you to customize them so they work with any project you are working on. Just take your alcohol marker and color them in while still on the carrier sheet. Give it a second or two to dry and then transfer to your project. Easy, right?!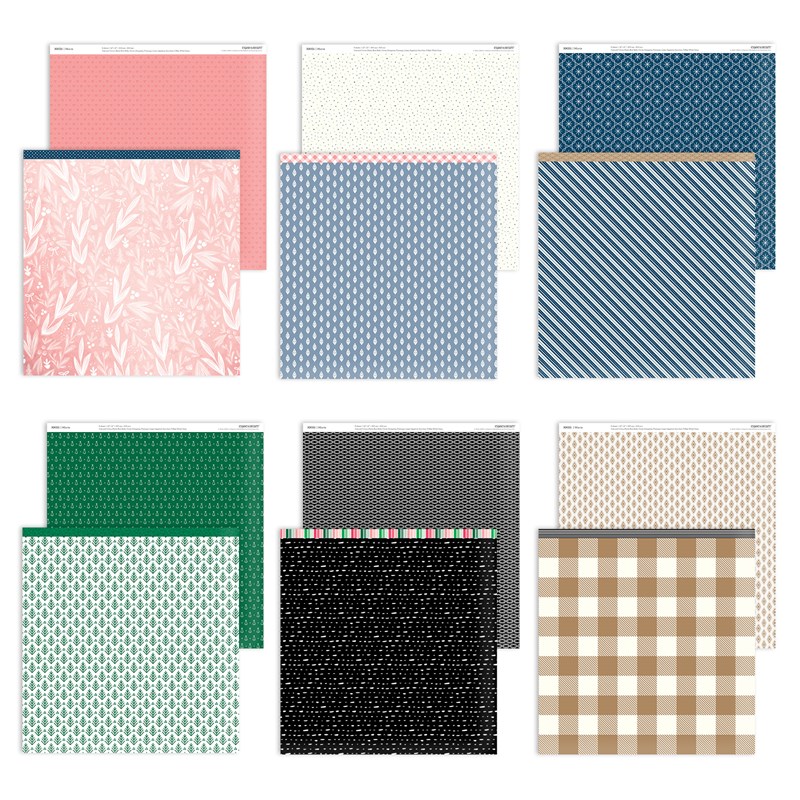 It was a great way to add a little pop of color to my card since I went for a simple black & white design. It all started with the patterned paper from our current Mix-in Paper Collection. I liked how it had the interlocking design; just like with the lattice technique.
I hope you feel inspired by my Be Your Own Kind of Beautiful Card!