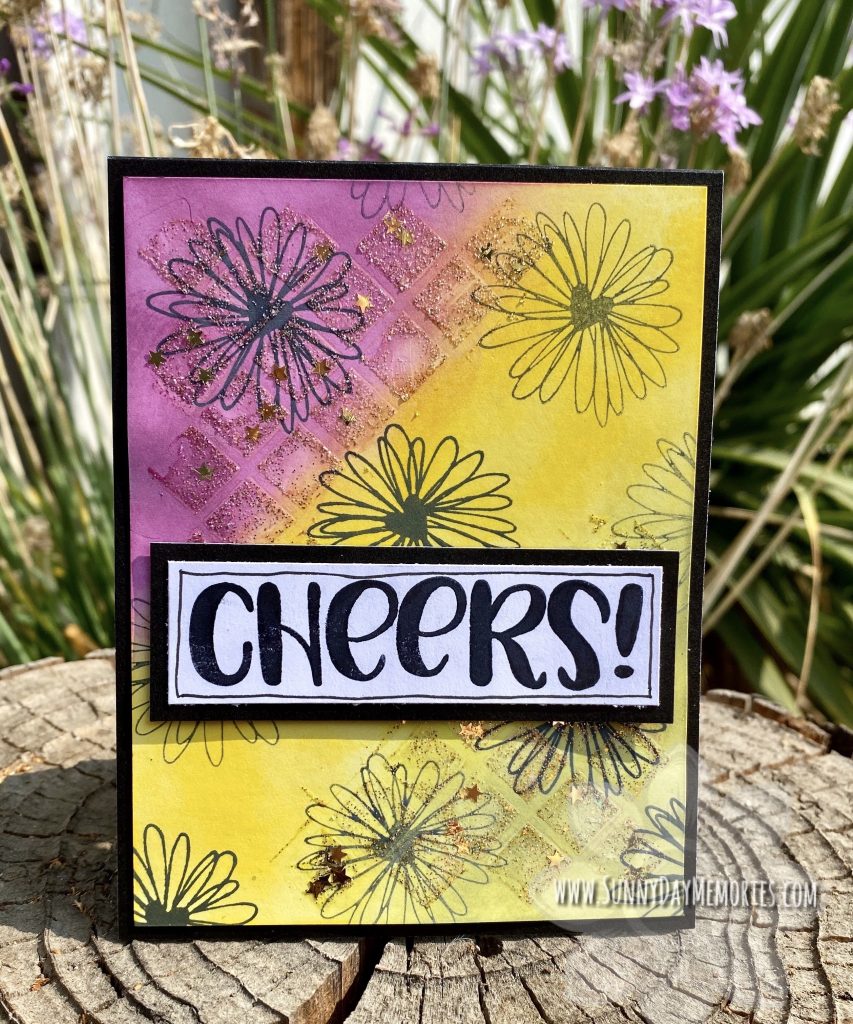 Today I wanted to share this fabulous Cheers Mixed Media Card I received from Linda Caler. It's so pretty, right?! She used several *NEW* products that were just released in the Close To My Heart 2020-2021 Core Catalog.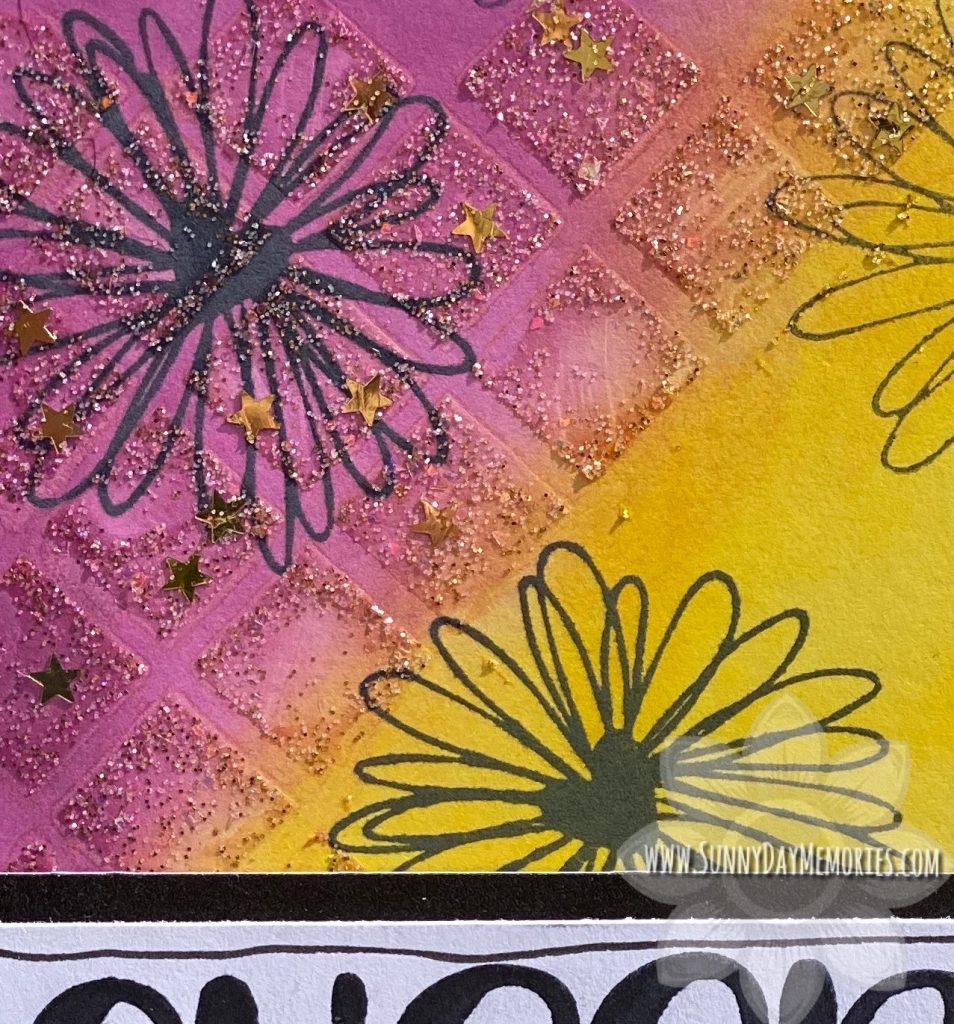 Perhaps the most noteable feature of this card (for me, anyway) is the gorgeous Solar Flare Stickles Glitter Gel she used with one of our *NEW* Stencil Packs.
These *NEW* Stencil Packs contain 12″ x 12″ stencils–they're HUGE! They're perfect for cards, scrapbook layouts and more. She also used our one of the *NEW* stamp sets for National Stamping Month for her card. This stamp set is called You Brighten My Day.
I loved this You Brighten My Day Stamp Set as soon as I saw it. It's beautiful on this card. And during the FREE National Stamping Event hosted by CTMH on Saturday they will be demonstrating a variety of stamping techniques you can achieve using this special set. It's an event not to be missed! So not only did you get to see this amazing Cheers Mixed Media Card today, but you also found a reason to attend the event on Saturday–new stamping techniques!