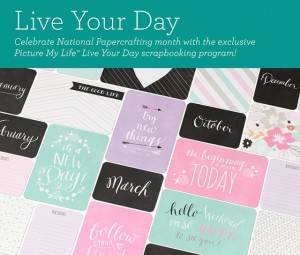 January is an exciting month with Close To My Heart.  There are many *NEW* and exciting things happening.  First of all, January is National Papercrafting Month.  To celebrate, CTMH is offering an exclusive Picture My Life (CTMH's version of pocket scrapbooking) kit called Live Your Day–and it's only $8.95!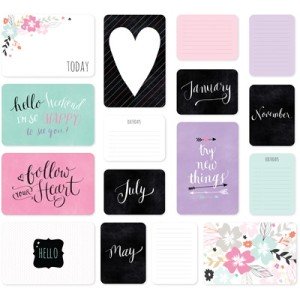 This Live Your Day Collection coordinates beautifully with our *NEW* Everyday Life Planners that were just released last month.  That makes it super easy to integrate these into your already existing planner.  What you don't have the planner yet?  Never fear!  That leads me into our second special for the month.
–>50% off the Everyday Life 2016 Planner Pages<–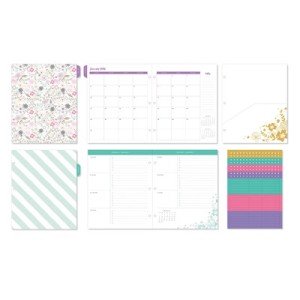 That's right, for a limited time you can get the 2016 Planner Pages for your *NEW* Planner at 50% off.  They are only $7.98!
–>*NEW* Stamp of the Month called Beloved Bouquet<–
As is true each month, if you spend $50, you can get the Stamp of the Month for only  $5.  Quite a deal!
This card is one that  my Stamp Club will be making this month.
This stamp set is perfect for Base & Shade stamping or 2-Step stamping –and with the ability to see through our My Acrylix stamps they turn out beautifully every time!
I created a variety of dimension to the card by stamping first on the Kraft cardstock before using the Stripe Embossing Folder .  Then I created a more 3-D banner where I embossed  the sentiment with gold embossing powder.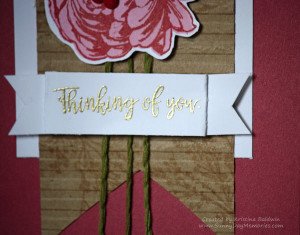 And the final special is quite special indeed.  If you missed out on getting something from our Holiday Expressions Catalog that ended December 31st, you might be in luck!  While supplies last, there are a variety of products from that catalog that are now 40% off.  Yep, 40% off!  Again, remember these are while supplies last so you need to act fast.
To see the clearance section of retired product, check out MY ONLINE CTMH STORE.