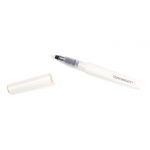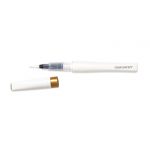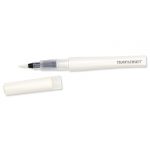 One of the most popular items we sell at the Stamp & Scrapbook Expo that I wrote about yesterday is the Shimmer Brush that Close To My Heart offers.  It comes in 3 colors: Clear, Gold and our color of the year–Bashful.  They are all amazing, beautiful and a great buy!
I thought I would share this quick 1-minute video that shows you how to start adding shimmer to your projects once you purchase these cool products.
Basically, it's as simple as unscrew the brush and take out the little neon ring. Screw the brush back together. Once it's tightly screwed back on, take off the lid, squeeze gently to have the liquid come out onto the brush and it's ready to use!
Have fun adding beautiful shimmer to all your projects!  To get your Shimmer Brushes, visit my ONLINE CTMH STORE.