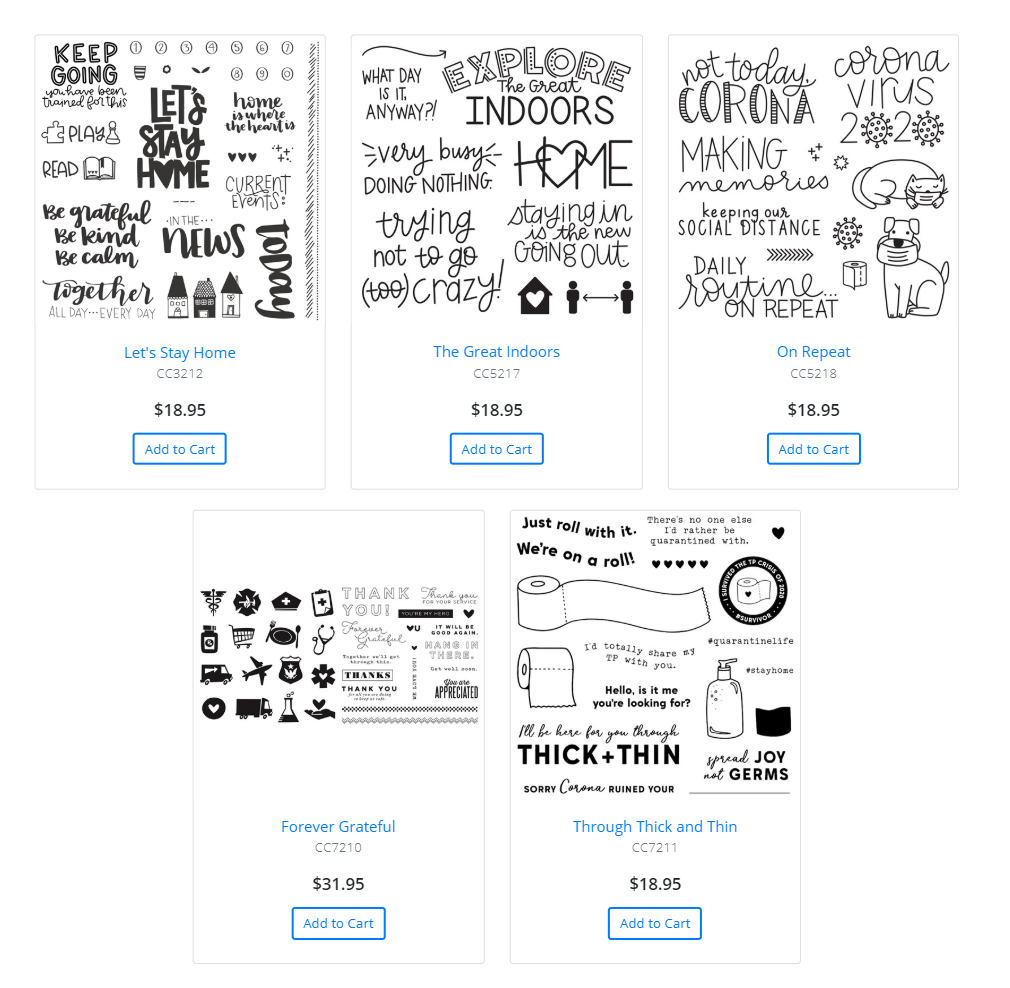 Did you know that there are COVID-19 Close To My Heart Stamp Sets? It's true. We offer five different stamp sets related to COVID-19. All perfect in their own way. Initially, only the first three stamp sets shown above were introduced and available for purchase individually. You might remember me sharing the other two sets HERE and HERE.
It has now been a few months since the My Acrylix Forever Grateful and Through Thick and Thin stamp sets made their debut as part of our National Scrapbooking Day Event. Ever since their first offering, they have only been available as part of the project bundles for that event. But, due to popular demand, we have now made these two popular stamp sets available for individual purchase!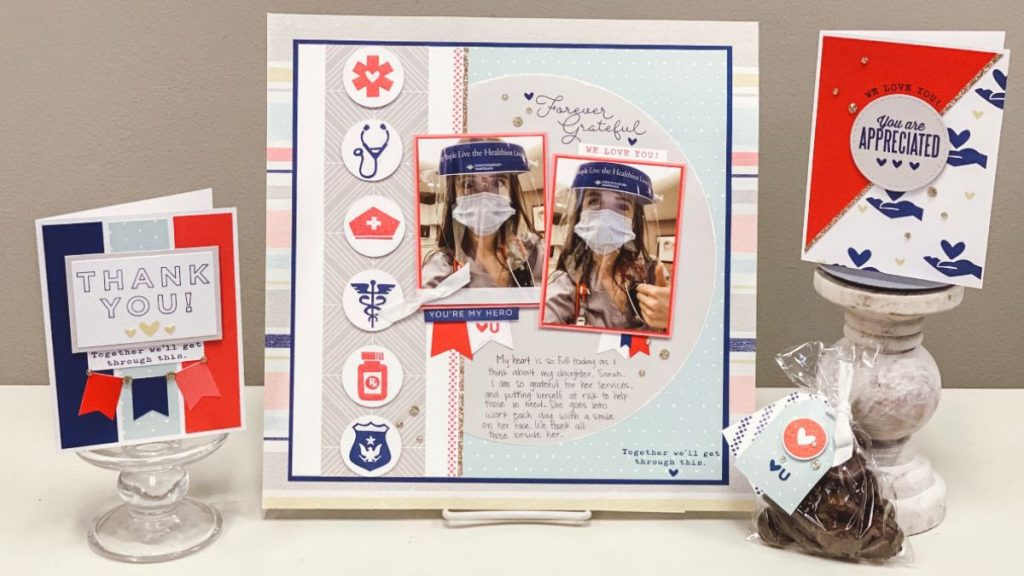 Forever Grateful features icons and phrases designed to express appreciation for the essential workers in your community.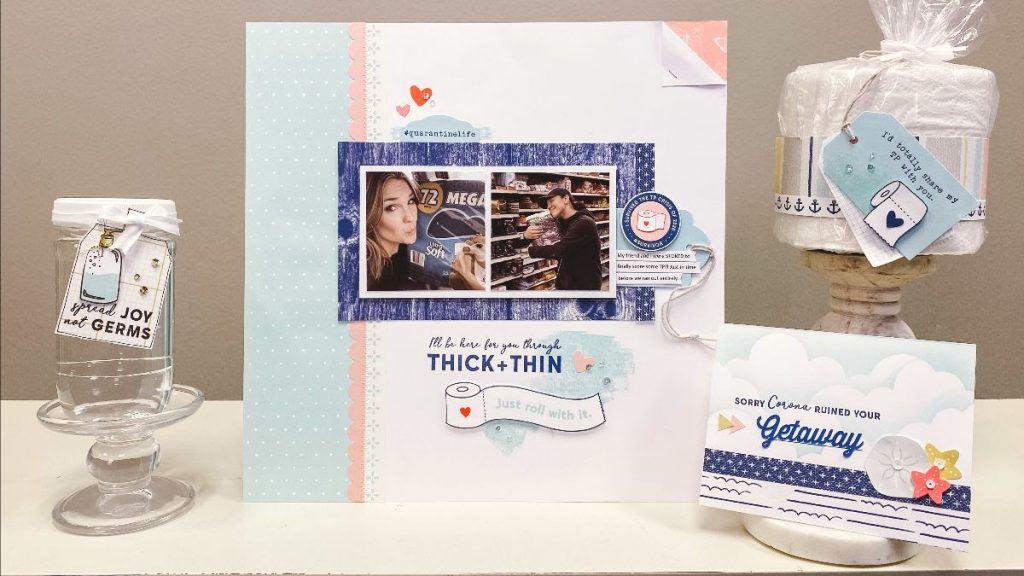 While the Thick and Thin Stamp Set features icons and phrases designed to help spread messages of good cheer and add more positive feelings to our memories of these difficult times.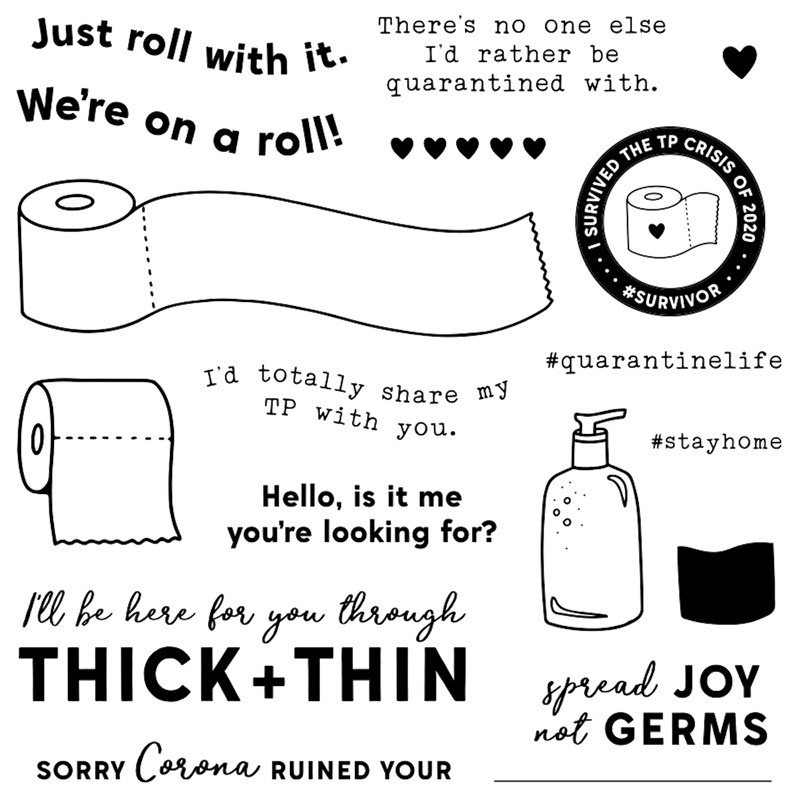 As the world continues to slowly recover from the COVID-19 pandemic, we are continuing to provide these and other items to help crafters everywhere capture the realities we have been facing together.
Stay safe and craft with your favorite COVID-19 Close To My Heart Stamp Sets!