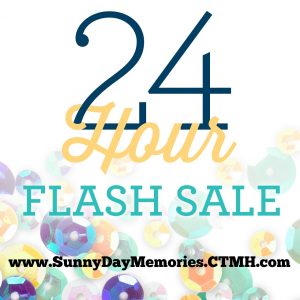 I have some exciting news to share. Not only did Close To My Heart recently release a brand *NEW* catalog (you can see it HERE) they are doing a 24-hour Flash Sale that includes current, new product! Wow, right? It's all part of the continued 35-year celebration.
The sale will include a variety of items that will be 20-50% off. These deals are only available while supplies last (and items have & will continue to SELL OUT!)
Get your deals before they're gone HERE.