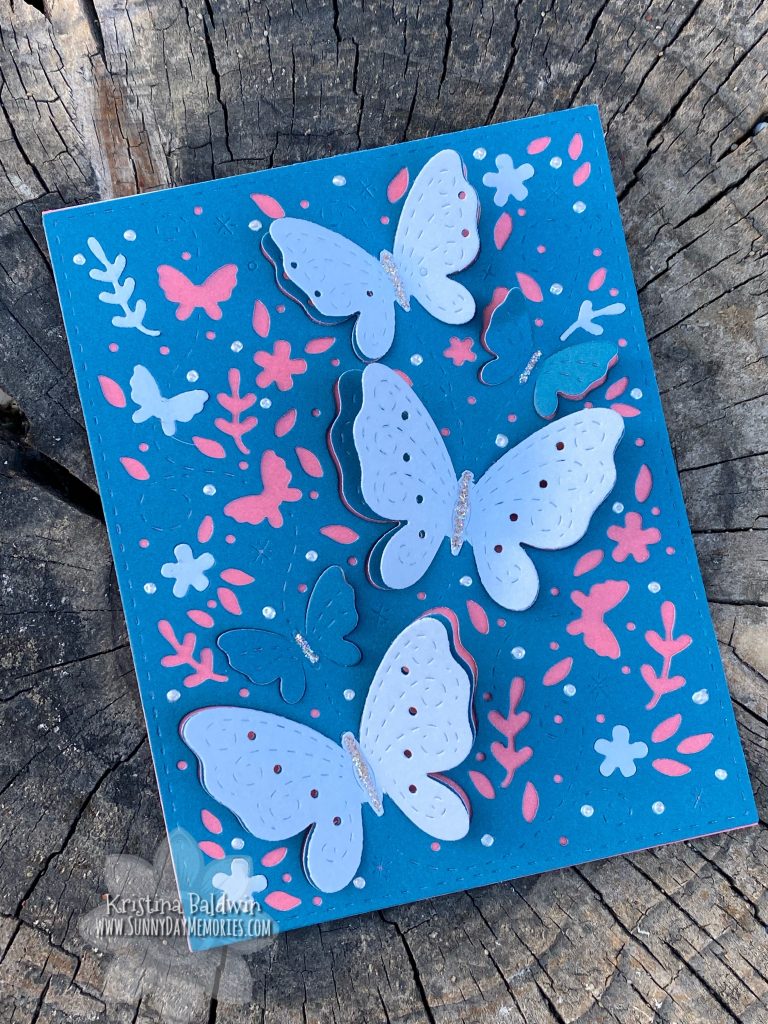 For today's Make It Monday (72nd edition), I wanted to create something with CTMH's 2020-2021 retiring colors. Ever since I posted the 2020-2021 Retiring List, I know many have been waiting anxiously to hear what colors would also be retiring. Well, we found out last week at the Virtual Convention. We all knew that we'd have to say good-bye to Blue Belle since it was the Color of the Year. But here are 7 additional colors that will also retire.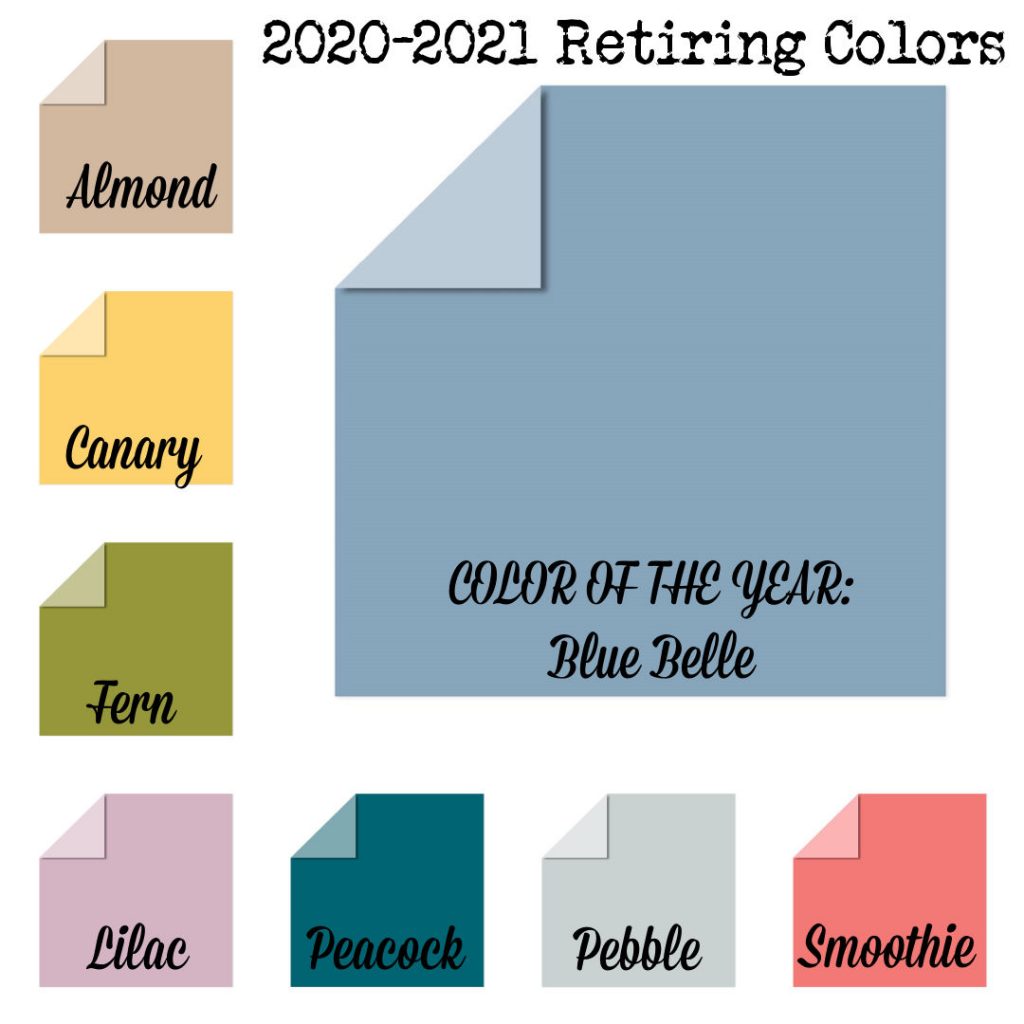 It's always hard to say good bye to colors. Especially when you love and use them a lot. And that's the case for Peacock and Smoothie. I love both of these colors and am definitely sad to see them go. So I thought it would be fun to do a Color Challenge with these colors today.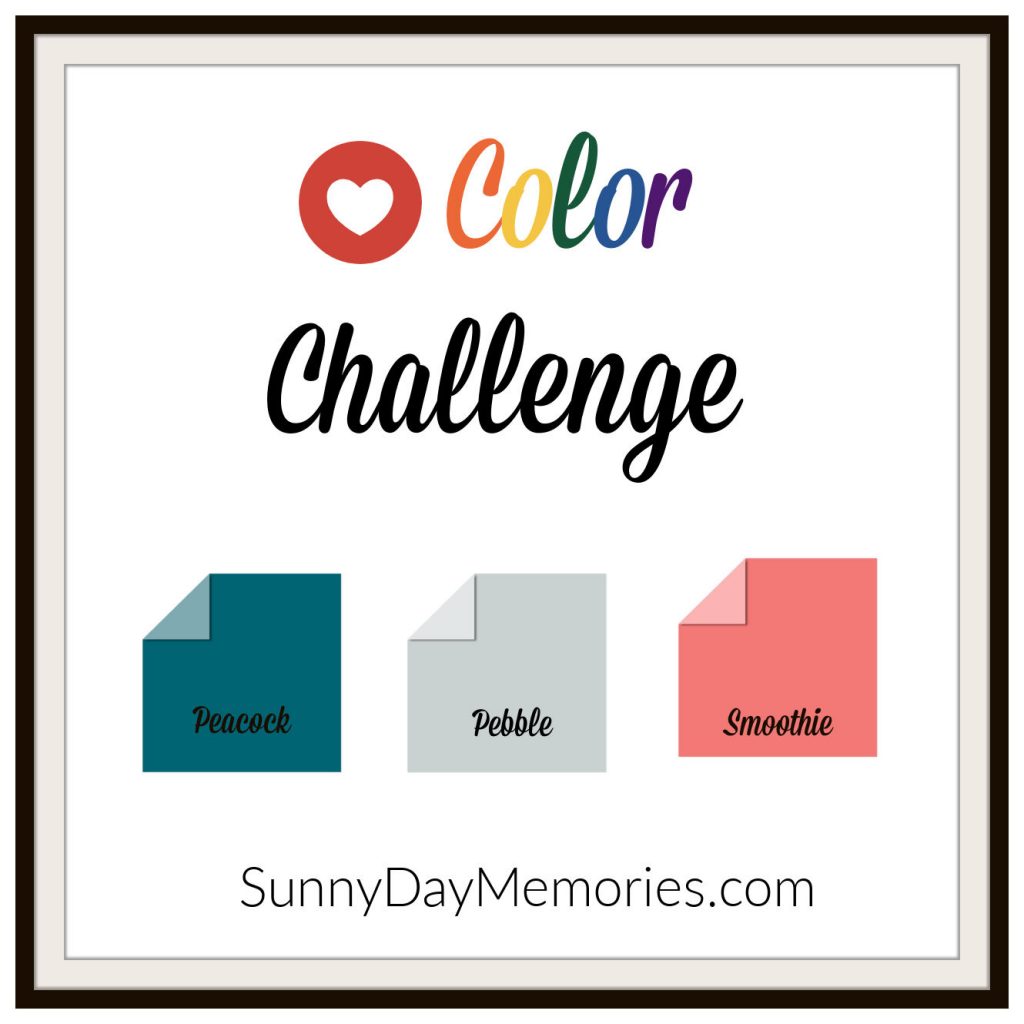 I wanted to keep the design pretty simple so I grabbed our Butterfly Background Thin Cuts. It always makes for a stunning card with very little work. I cut out the die twice–once in Peacock and once in Pebble. To add to the wow factor, I cut out the 3 largest butterflies from the Pebble Cardstock so that I could layer them onto the Peacock Cardstock for even more dimension.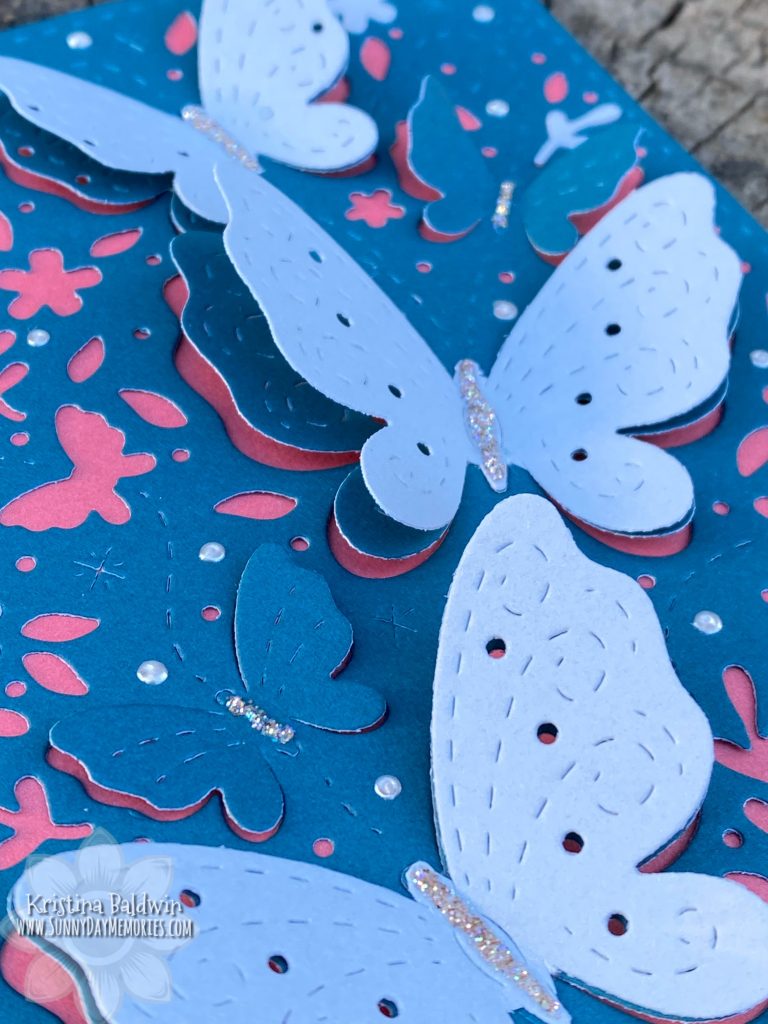 I finished off the card by adding some Glisten Stickles to the butterfly bodies as well as some random White Opal Liquid Pearls dots. A super simple card to create. But so beautiful in design!
So which color(s) are you most sad to see go? Which was your favorite from CTMH's 2020-2021 retiring colors?